Sparkling Performer From Catalonia...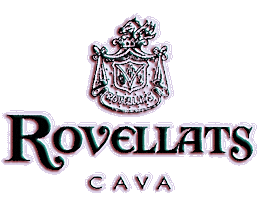 María Rosa Cardona is the queenpin of Cava Rovellats, the renowned Spanish winery in Catalonia, an hour east of Barcelona.

A lawyer and photographer, she's the blonde sparkplug of the 210-hectare estate in Penedès established in 1303 that makes sparkling wine from highly coddled grapes.

Her wines are carefully aged six years on the lees (the spent yeasts) after the second fermentation in the bottle, a technique shared with Champagne icons Krug and Roederer to produce complex, elegant bubblies, at a fraction of the French price!

Today, Rovellats also makes whites and red table wines from Spanish and French grapes. The native Parellada, Xarel-lo and Macabeo are judiciously blended with a little Chardonnay.

The red Monastrell and Tempranillo grapes combine to make the delicious Rosé Brut and Bru de Tardor '02 is Cabernet Sauvignon, Merlot and Garnacha, aged in French oak and very nicely New World in style.

Blanc de Primavera is Parellada, Xarel-lo and Chardonnay without oak, round and aromatic, great with cream-sauced dishes, mild cheeses and poultry.

The 100% Chardonnay, also unoaked, is elegantly fruity with a spicy Mediterranean flair.

Rovellats, in small production but of superior quality, sells mainly through Spain's finest restaurants. Little of the wine leaves Spain but Piatto chef and wine importer Fernando García of Spain Only 1 brings some here (call 416 888 7253)

Whites: Chardonnay '04, $19.90, Blanc de Primavera '04 $15.50.

Cavas: Rosé Brut $24, Chardonnay Brut Nature $28, Imperial Brut $34.15, Masía S.XV Brut Nature (6 years on the lees) $34.15, Gran Reserva Brut Nature $29.00, Brut Reserva $23.50, Magnum Brut Nature $55.

Red: Bru de Tardor '03 $28.05

* Meanwhile, in other Spanish news, global warming is starting to harm vineyards in southern Spain and forcing growers to consider moving to the cool Pyrenees. Winemakers are already shading their vines, developing heat-resistant strains and relocating to the mountains.

Temperatures may rise 7C by 2099, says José Manuel Moreno at the University of Castilla La Mancha. Spain's average summer high is 29C.

Winemakers must plan ahead because vines produce for 80 years and are exposed to generations of warming temperatures, says Richard Smart, the respected Aussie consultant who advises on climate change.

Spain is the closest major producer to the equator, and particularly vulnerable to climate changes. One degree of climate change makes wine-growing regions similar to regions 200 km further south, says Bernard Séguin of France's National Institute for Agronomic Research.

Regulators should allow winemakers to irrigate, says Spain's Federation of Winemaking Associations, which is developing heat-resistant grapes in greenhouses.

Wine character is on the verge of radical change, experts are warning. Computer models show that within 50 years Bordeaux and Napa will rise by 1.2C, Barolo 1.4C, Rioja 1.3C, Portugal 2C.

Other regions are already near top of the range and drought is a growing problem. These areas include Penedès and La Mancha in Spain, Chianti and southern Italy, southern France, the Hunter Valley in Australia, parts of Chile and the Central Valley of California.

Temperatures in New Zealand, southern Australia, parts of Chile and South Africa will rise more slowly thanks to more water and less land mass.

Some reds may lose color, some will lose varietal flavor, and some whites may disappear, says Richard Smart. "The effect will be profound."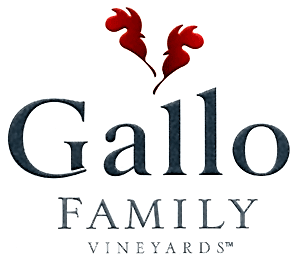 The world's best known brand is changing its name! Gallo of Sonoma, the largest family wine company, is becoming Gallo Family Vineyards.

The aim is to bring consistency to a multitude of labels and highlight the Modesto-based E&J Gallo's family ownership.

"We really want to create a global brand of Gallo Family Vineyards on which to unify all these brands," says Stephanie Gallo, marketing director and granddaughter of Ernest, who founded the firm with the late Julio in 1933.

The new label combines Gallo of Sonoma, retailing for between US$12-$15 and Gallo's Twin Valley wines from the Central Valley retailing for US$5. The grape sources and winemaking remain separate.

The company saw its Twin Valley customers trading up to the Sonoma wines and felt a common marketing theme would encourage this trend, Gallo says.

"We're not abandoning Sonoma," says Stephanie. "It's Gallo Family Vineyards Sonoma Reserve." The line includes single vineyard wines at US$20-$35 a bottle, and estate wines at US$50-$75.

Gallo is one of the largest vineyard owners in Sonoma County, with 3,100 acres in production. About 500,000 of the 2 million cases produced at the Dry Creek Valley winery are Gallo of Sonoma, and Gallo also makes Rancho Zabaco and Frei Brothers there.

Gallo brands such as Louis M. Martini and Napa Valley Vineyards are unaffected. Last year, Gallo won approval to expand the Healdsburg winery to produce 4.9 million cases which would make it the largest in Sonoma County.

Gallo began buying vineyards in Sonoma County in 1971 with the Frei Brothers' ranch in the Dry Creek Valley. It launched the Gallo of Sonoma brand in 1994 with great fanfare.

The transition to Gallo Family Vineyards should be complete by the company's 75th anniversary in 2008.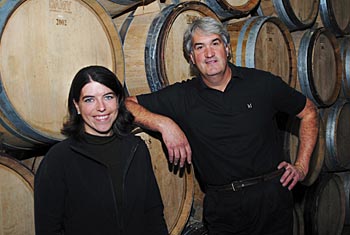 In a metaphor for the perversity of wine growing, the heavens chose exactly the wrong day to open, the opening of a grand new Niagara winery.

Helicopters were grounded, buses assembled, Plan B implemented – and wine scribes bused through the deluge to experience the dazzling Le Clos Jordanne.

The wines are stunning, a testimony to vision, skill, and deep pockets, the love child of Vincor and Boisset, now adopted by new Vincor owner Constellation Brands, biggest wine company on the planet.

Truly Burgundy grown in Ontario, the Pinot Noir and Chardonnay wines from four vineyards at the village of Jordan put Canadian wines in the global Big Leagues.

The concept dates back to then-CEO Don Triggs and Jean-Charles Boisset hitting it off over dinner and saying "What if we did something together in Canada...." The inspiration was Alliance, a collaboration of Inniskillin and Jaffelin, now part of Boisset.

J-C felt a frisson as he walked over the Jordan Bench with its limestone, clay, silt terroir because it "looks so much like the hills above Corton and Clos Vougeot." Translation: bankable in Burgundy terms.

Journo-turned-winemaker Thomas Bachelder and fellow Quebec winemaker Isabelle Meunier were hired. The vines were shipped from Burgundy and planted in 2000.

Nine '04s are available in three tiers, and three '03s (the first vintage) will soon be in selected restaurants. Le Grand Clos Pinot Noir '04 and Chardonnay '04 are $60 and $55 respectively. The single-vineyard Pinots and Chardonnays from Le Clos Jordanne, Claystone Terrace and La Petite Vineyard are $35. The Village Reserve wines are $25.

Vincor President Jay Wright, flanked by Rob Sands of Constellation, explained that Jordanne's 130 acres "enjoy similar soil and climate to the Côte d'Or. High-density planting provides the high concentration of the wines, whose every stage is carried out gently by hand, organically, and by gravity. Ecocert Canada certificate received in 2005.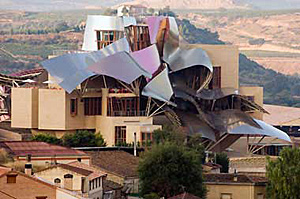 The crown jewel, down the road, will be a futuristic Frank Gehry-designed winery with white walls, glass and a "silver cloud" of titanium for the roof. Gehry designed the new winery of Marqués de Riscal in the Rioja village of Elciego. The roof is inspired by the swirling costumes of Flamenco dancers.



There may be a European wine lake, but there's one in Australia, too.

Wine in the supermarkets is cheaper than water as a huge Oz glut drives it below $2 a bottle. Huge harvests for three years have led to a massive oversupply, with a billion litres unsold, in tanks across the country. The average price for exports is only $3.78 a litre. Meanwhile, world prices have tumbled 8% in the year to August. There's a massive shakeout in the wind.

Winemakers have seen equity and profits tumble and many growers are being forced out of business. For consumers, it means wines at a fraction of the normal price as producers unload stock in generically labeled bottles known as cleanskins. Export prices have dropped a third since 2002 and two in five wineries are making losses.

Massive vine plantings have been undertaken since the launch of Australia 2020, a visionary plan to put Oz wine in the forefront of world wine production. As a result, for most of the nineties, wine exports grew at 17% every year, an unbelievable surge. Oz is now the world's number four exporter behind France, Italy and Spain.

In the year ending in June, Ontarians drank 14 million litres of Oz-wine, red and white, a 25% increase, a rate maintained for five years across Canada (31 million bottles a year, one per Canadian!).

The great Aussie strength is the freedom to blend grape varieties across huge regions, creating consistent and powerful brands. There are a few fruit-bearing vines going back to the 1850s and the industry dates back to 1788 plantings around Sydney.

Even though prices are falling, Australia has displaced France in volume as the favorite import of the bellwether British market (with California now in third spot and Italy fourth, followed by S. Africa, Spain, Chile, Germany, Argentina and New Zealand. )

Meanwhile, Australia has dropped the terms Sherry and Port on its labels in an effort to gain better access to European. The designation Port becomes Australian Tawny and Vintage Port becomes Australian Vintage.

In Europe, consumption has fallen 11% in 20 years and demand for New World wines is growing. The EU is considering eliminating 400,000 of its 3.4 million hectares of vineyards.

Per capita consumption in France, Italy and Spain is decreasing, but the British can't get enough: Brits drank 23 litres of wine each last year, nearly six more than in 2000. The 10 most popular brands in Britain now come from Australia and the US, with easily remembered names (Jacob's Creek, Blossom Hill) and informative labeling.

Even the English wine industry is stealing a march on the French. Many UK producers have switched to sparkling varieties, with impressive results. About 350 vineyards, the industry has enjoyed double-digit annual growth in the last five years.



Please take me back to the top of the page!