When it comes to wine, Gérard Bertrand has your number: Numéro 3 for a crisp Sauvignon,
7 for a buttery Chardonnay, 2 for a smoky Syrah and 6 for a fine Pinot Noir.
His well-priced range of charming and tasty varietals from the South of France is La Cuvée des Nombres, nine wines labeled only by number!
Numerologists believe the entire universe - personality, emotions, vibrations, colors, even character - is related to numbers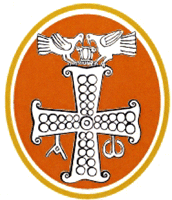 Marketing skill, too, perhaps: Bertrand, a Languedoc winemaker and a local hero, has found new ways of demystifying his wines, $13.95 in the LCBO for #3 Sauvignon and #7 Chardonnay. Two reds, Syrah and Cabernet, arrive in the New Year.
A rugby star for 20 years in hometown Narbonne and Paris, the vigneron-negociant was initiated in the mysteries of the cellar at 10. "My father told me I'd have maybe 60 years to make the best wine I possibly could, and that's my challenge."
When Gérard quit rugby and stepped into Dad's shoes, there was a staff of five. "Now we are 80 and exporting to 60 countries." In his five years as proprietor, he's developed the business by selecting winemakers and properties that share his vision of expressive, well-balanced Languedoc wines at fair prices.
To express his talent beyond his native Corbières, he invested in other Languedoc appellations and now owns 325 hectares of the best terroirs.
"We have huge opportunities today in the South of France, because of our amazing soils and micro-climates, to make modern wines - sweet, dry, fortified and sparkling - that deliver pleasure and a sense of terroir, freshness and minerality. Not too much oak: we don't sell wood. We sell wine!"
In the vineyards, attention is paid to using the leaves to shade the delicate grapes for balanced acidity and elegance, and to keeping the yield low for concentration in the wines. All under cork. "The French hate screwcaps, the English love them!"
The traditional side of Bertrand is expressed through place rather than grape variety - from fine properties like Villemajou at Corbières, Laville Bertrou at La Lavinière, Cigalus near Carcassonne, Domaine de l'Aigle, France's highest-altitude appellation at 500m (recently purchased from Rodet), at Limoux, and l'Hospitalet in the Côteaux du Languedoc. All are from the estates' own grapes, unlike Cuvée des Nombres.
Hospitalet La Réserve, $6.30 in French supermarkets, $18.95 in Vintages, comes from 1,000 ha of Syrah and Mourvèdre vines 5k from the sea at 300m and the '03 is already showing well, ready to pair perfectly with a rosemary/thyme crusted rack of lamb or a fine cheese plate. Hospitalas (6,000-bottles only) is in the La Clape district of the Côteaux and is a collectible.
Tongue in cheek, Bertrand invites you to match Cuvée des Nombres to your personality because each number symbolizes the wine's personality, and yours, too.
For example, spontaneous, outgoing and communicators should go for Number 3, he
suggests. This Sauvignon Blanc, fresh, with citrus, sweet tobacco and herbal notes, is Sancerre-like, with a light acidity and 30% oak for complexity (90). Great for apéritif, bouillon, goat cheese, shrimp or white meats. The rainbow label relates to desire, purity and expression.
Meanwhile, intellectual sensualists should go for Number 7. This peach-blossom scented Chardonnay shows pear and melon notes, toasty complexity and a fragrant aftertaste (
91
). Serve with seared scallops, calamari, grilled fish, lobster, even feathered game. Oh, the yellow label reflects the spirit, perfection and truth. Count me in...
---
Want to become an instant French vigneron, create your own house wine, and perhaps save money? Philip Holzberg has a deal for you.
Château Franc-Cardinal, a winery in the NE corner of Bordeaux, wants capital to invest in better wine. Specifically, temperature control equipment for the fermentation - a huge step towards improving quality.
Ex-Torontonian Holzberg and wife Sophie are offering to "lease" 28 rows of 40-year-old vines and their production - ten cases a year - for $8,400.
Your row will be marked with your name (photo op!) and the wine, naming you on then label as a Friend, should be improving year by year!
In the clay, limestone and sand of the Côte de Francs, just east of St-Emilion, the 150-metre rows hold 150 vines, Merlot, Cab Franc and Malbec, each producing one bottle for 120 bottles per row per year.
The wine sells for ii4.65 a bottle, i55.80 per case X 10 = i5,580 or $8,400. In other words, $8 a bottle. Pick up your wine at the property or have the Holzbergs arrange the shipping which, with duty and taxes, comes to another $8 or so. Last year Château F-C cost $19 at Vintages and in BC is currently $23.
The "lease" price won't change and the wines are likely to be worth more, so you could save money. The Holzbergs will also match you up in a shared lease.
The area's pretty, with b&bs, gîtes and châteaux-hotels, and you'll probably dine chez Holzberg, too. Check out your vines and the local history: www.chateau-franc-cardenal.com Clovis, first king of France, defeated the Visigoths here and forced them out of Aquitaine. The area, Franc (free), now Côte de Francs, is an appellation of 60 growers. To taste the wine, email b.holzberg@chateau-franc-cardinal.com
---
Ex-Torontonian Jim White of Rutherford, CA, and Jamey Whetstone are having way too much fun with Manifesto!, their new Napa wine.
The manifesto's right on the label: "Great wine's made in the vineyard, doesn't have to cost a fortune, should complement your meal, not overpower it and be easy to open and drink. It's a simple wine for a complex world."
At $13 a bottle in California, it's unlikely coming north soon but White, former Toronto Star Food Editor and the brains behind President's Choice brands at Loblaws comes to T.O. often - to check out his Two-Bite Brownie production for Starbucks et al.
"We're not going to rip people off. I understand branding and how to put stuff in a box and Whetstone understands wine. We respect each other's skills and we have a good time laughing and being together."
Whetstone, who makes his own wine and wine for other Napa clients, made 3,200 cases of the 2006. For 2007, they plan 15,000 to 20,000 cases.
"My test for a white wine is a dozen oysters," says White. "If a wine doesn't complement an oyster, it sure as hell isn't going to complement any anything else." www.napaman.com
---
If you buy only two new wine books this year, they should be The World Atlas of Wine and Icewine: Extreme Winemaking.
First, the Atlas, by Hugh Johnson and Jancis Robinson, a perfect partner to the Oxford Companion To Wine (by Jancis and which you should already have!). Read both and you'll know more about wine than 99.5% of the people on earth.
The Atlas, updated in its 6th edition, is notable for its erudite, crystalline prose and jewel-like maps, ready to fly you over the wine world on a magic carpet, $59 (400pgs), Mitchell Beazley.
Launched 36 years ago, it's now co-authored: "I'd vowed not to do it again but Jancis is the perfect colleague," says Johnson. "She's a worker and we never waste time arguing." His books, including the annual Pocket Wine and his gardening titles, have sold 14 million copies, a publishing feat that has not in any way puffed up this delightful elfin persona.

Johnson's Royal Tokaji Wine Company in Mád, Hungary, has two wines here currently: Dry Furmint '05, $12.95, apricot-floral, aromatic and comparable to a racy Sancerre (90). This is bone dry but when Furmint, Harslevelu and Muscat grapes are concentrated by "noble rot" they are handpicked to make an elegantly honeyed Magyar version of Sauternes (called Aszu, Hungarian for noble rot).
Vintages has a fine Aszu, the Blue Label 5 Puttonyos 2000, $19.95, 250mL, 972836. Its honeycomb, toffee, dried apricot and citrus notes unfold with vibrant acidity (92). Aszus are the flagship wines of the company launched by Johnson with 63 growers just before the fall of Communism in '89. His company (the address is London and Mád) has pioneered a return to quality after decades of state-controlled mass production.
The rich and rare Essencia '99 is arriving in Classics Catalogue, $535, 500mL, and only 1200 in the world and January heralds a trio of new arrivals. Contact HHD Imports, 519 884 7600 for more, especially about the superb Gold Label 6 Puttonyos, $55, a butterscotch-barley baby (94), www.hhdimports.com .
In the other must-have book, Donald Ziraldo and Karl Kaiser celebrate Canada's lusciously elegant and world-famous Icewine, and their pivotal role in its amazing development.
It's a personal tour of the terroir, technique and mystique of this nectar de luxe, coveted from Niagara and the Okanagan to Nome and Nagasaki. Ziraldo has been the international marketing genius, promoting Icewine in the finest gastronomic circles and wooing the great chefs. Kaiser brought the German eiswein tradition (since 1794) and his own viticultural wizardry (he brought the basics from his Austrian homeland, also known for eiswein), to the challenge of turning frozen Canadian grapes into gold - extreme winemaking! Now, Icewine and Canada are synonymous.
Hard to realize that Canadian Icewine was unknown a generation ago, much like the vibrant wine industry it now spearheads, but Inniskillin's cofounders changed that, and more. This lovingly illustrated volume, worth $50 (Key Porter Books) for the recipes and food photography alone, is a technical, geological and artistic resumé of Icewine's short but happy life.
Hugh Johnson, in his foreword, writes: "The 1990s saw the establishment of Icewine as...a national standard bearer. How often does a whole new category join the world's wine list? Niagara has moved Icewine...to an international luxury item as dependable as it is luxurious."
---
Hard to say how good the Bordeaux 2007s will be (don't hold your breath!) but this will be recalled as the Mildew Year, and quantities are down 7%, lowest in years.
Storms and rain in June, July and August caused fungus everywhere and the solution was, literally, many sprayings of Bordeaux Mixture, a copper sulphate and lime combo that dates back to 1884. The sprays are discontinued, for health reasons, before picking (Sept 4 for whites and 18 for reds, beginning with Merlot).
This year, the wineries are allowed to add sugar during fermentation, to raise the final alcohol by one degree. This legal but infrequent Bordeaux ploy (named for a fellow called Chaptal) helps manage underripe grapes. Elsewhere in France, only grape juice is allowed for this purpose.
Overall, France expects 50m hectolitres this year, down from 53m the past two years. Better-quality AC wines will be down 2% and table wines 23%.
The poor harvest is a trend across southern Europe, with drops in Spain, Italy, Portugal and Greece. Only Central Europe is expecting volumes to rise.
However, in Germany, good news came that Riesling exports hit record levels last year, almost 3m hectolitres, and producers coined in unheard-of prices of i193 per hl, i79 more than in 1993.
The UK is Germany's main market with sales up 6.7% and wines over ,5 up 22%. German exports to Canada are up 23% in value, 7% in volume. In the US, sales rose 27%, volume 15%. Demand and small recent harvests mean producers have little of the acclaimed 2006 vintage left to sell. However, prices are expected to stabilize with winemakers predicting a good and large 2007.
Trivia time! Germany makes 60% dry wines but exports mostly sweet and white while within Germany reds are 54% of all wine consumed. Red wine and red grape varieties account for 37% of plantings and Germany is the world's #3 producer of Pinot Noir, ahead of Australia, New Zealand and Chile combined.
There are 80,000 growers and 140 grape varieties. Riesling and Müller-Thurgau are the main whites, while Spätburgunder (Pinot Noir) and Dornfelder are the main reds.


---
French growers have too much, Australians are praying for any at all. Rain, that is.
The worst drought in memory and global warming are poised to hammer Australia's $3-billion wine exports. It's been a bad year, with frost also a problem. Australian scientists say warming threatens the existence of some grape varieties. Temperatures are projected to rise 1.7C by 2030. The harvest temp in cool-climate Coonawarra, which grows Australia's best reds, could go from 13C to 19C by 2050.
John Casella, owner of Yellow Tail, which sells 8 million cases a year to the US alone, thinks Australia might even have to import wine from South America or Europe to maintain its export brands. Or shift production overseas if things get really bad.
Casella says shortages and price increases lie ahead. "It will be very damaging to Australian brands because you're coupling that with an 80c dollar for the U.S. market and all of a sudden wine is having to change several price points and the competitors move in," he says. "If it continues we'll lose two-thirds of our exports."
Wineries expect only enough water to keep their vines alive. "If the vines die, the brands will just fall off the shelf and, given the capital you need to establish vineyards, the industry may never come back," says Casella, head of the country's biggest family winery. Winemakers will move out of budget wines into higher quality and value wines.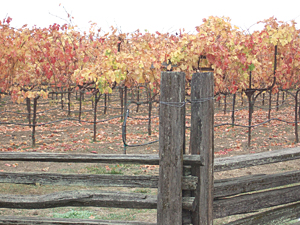 Casella's family, from Sicily, is considering whether global warming could force a production move overseas. "A combination of imported wine and branding could go to South America, even south of France, setting up production and marketing there," Casella says.
[Canada's largest wine companies, Vincor and Andres, already import wines to blend with Canadian wines in their volume brands, which are opaquely labeled "Cellared in Canada." Imports are not allowed in (100% Canadian) VQA wines.]


Please take me back to the top of the page!