El Niño, the unpredictable warming of Pacific currents, has given Chile its greatest vintage ever, the 2007, and the wines are starting to flow into Ontario.
"It's truly the best harvest I've ever handled in my time at Concha y Toro," says Marcelo Papa, one of Chile's most talented winemakers. "There was no extreme heat, the grapes ripened slowly and we got supple tannins with the right mix of aromas. We had sunny days that let us pick at exactly the right time."
Marcelo has worked this magic into the 2007 Casillero del Diablo range: The Merlot, Carmenère, Shiraz and Cabernet in the LCBO now at $12.95 are not to be missed. They have an opulence that's amazing, even in wines twice the price.
The Merlot shows a spicy blueberry/black plum bouquet and toasty, ripe, lacy tannins (91). The Carmenère, too often picked under-ripe, is sensuously plump, refined and smooth with black cherry, plum and dark chocolate edges (90). The Shiraz is smoky-spicy with fresh black pepper, black cherry and plum notes, and sleek, toasty oakiness on the finish (91). The Cab Sauvignon has cassis, red cherry, cedar and oak notes with a mineral undertone, very French (92). And in January we'll see the Malbec, more Morello cherry, pomegranate and black cherry, concentrated and the production of a single vineyard (92).
There's also a food friendly 2007 Chardonnay, buttered pear and pineapple on the nose with toasted hazelnut, vanilla and lemon zest on the palate for $10.95 (89). There's a credible Brut Reserva sparkling, from Chardonnay grown in the cool Limarí Valley, a limestone desert in Chile's far north. Here in time for our holiday season, it's a lemon, lemon grass and floral delight with a fine mousse and fresh, dry simplicity, $16.95 (91). Concha y Toro is pioneering Chardonnay in Limarí for an elegantly Burgundian range of wines called Maycas. Stay tuned.
El Niño was named for the Boy Child by fishermen who observed it in the 19th century because it peaked around Christmas. For reasons unknown, the northerly current from the Antarctic suddenly warms by 2-5C, affecting the entire global climate.
"It happens every 15 to 20 years," says Marcelo Papa, looking wistful and no doubt thinking about his historic premium reds!
Meanwhile, the folks over at Viña Carmen are relying on "Precision Viticulture" to take quality to another level: using planes and computers to upgrade vineyard management. You could call it Air Carmen!
Vineyard blocks are mapped by Airborne Digital Multi-Spectral Imagery plotted against soil data to target the best-performing zones, rows and vines then using the data to fine-tune vineyard management. Like acquiring centuries of experience through a few years of New World research.
"We're fortunate to have fantastic terroirs, thanks to the Andes, the Pacific, sheltered valleys and amazing soils, and this technology is helping us focus on the best parcels of each vineyard," says Sebastian Labbé, winemaker at Viña Carmen, part of giant Santa Rita.
The Carmen wines: Classic Chardonnay '07, $9.70, LCBO, Casablanca fruit, highly aromatic, almost like Sauvignon Blanc, herbaceous, spicy and fresh vivid flavors (87). The Reserve '06, $19.95, has toasty oak, stony nuances and 14% alcohol (88). Classic Cabernet Sauvignon '06, $10.75, lovely vanilla-berry and clove aromas, on the palate damson plums, taut tannins, bell pepper and tobacco (86), good value. Reserve Carmenère/Cabernet '05, $16.70, for the fans of this grape but under-ripe (84). Petite Sirah '04 $19.95, spicy herbaceous, brimming with gingerbread, violets and berry fruitiness (85). Newly released organic Nativa Cabernet Sauvignon '05, $19.95, (v), has hints of spicy resin from American oak, red and black fruits, bell pepper, sweet mint and eucalyptus (86). Through Private Order: Gold Cabernet Sauvignon '99, $49.95, nuances of cedar, graphite, black tea, malt whisky, mulberries and dried fruits (90). Gold Cabernet Sauvignon '01, $49.95, cigar box, sour cherry, pomegranate, animal aromas (89). Late Harvest Moscatel '07, $19.95, musky lychee, apricot and white pepper, orange blossom with hints of quince and honeycomb, reminiscent of Moscato d'Asti (91). For more, call (905) 238-0716, Authentic Wine & Spirits.
Ricardo Claro, 74, owner of Santa Rita, died Oct 28 after a heart attack in Santiago. His companies, Grupo Claro, are a powerhouse in Chile, spanning media and glass manufacturing, steel, shipping and ports. He purchased Santa Rita in 1980 and helped propel Chilean wines into international success.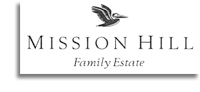 "Precision Viticulture" is also a success factor at BC's Mission Hill Family Estate, a modern temple to wine and Canada's Winery of the Year.
The 1,000 acres of vineyards, monitored by satellite and computer for their every whim, yield stellar Merlot, Syrah, Petit Verdot, Cabernets you'd kill for and sleek Chardonnay and Semillon – 100,000 cases a year, and they're coming into Ontario.
After being warned off by the LCBO about shipping to buyers in Ontario via the Internet, Mission Hill is selling through its Toronto office. Delivery is 6 weeks rather than 2 days, but what the hell! Interprovincial free trade...harrrumph!
Mission Hill owner Anthony von Mandl, an Okanagan pioneer, is as passionate an advocate for BC wines as Robert Mondavi was for Napa Valley.

"In 1991 when I started, this was a run-down winery and prospects looked dismal," says Mandl. "It was mostly fortified wine and the valley was mainly apple, peach, cherry and apricot orchards. There were some hybrid and Labrusca grapes and it was a huge challenge. I was a lone wolf back then and the difference today is unbelievable.
"We've gone from 2,700 acres of vines to 90,000 planted and there's a new winery opening every week (between 150 and 190 is the guesstimate)."
When the winery was winning a prestigious award in 1994, Mandl had a choice between repairing part of the collapsing winery roof or buying needed new barrels: "I bought the barrels."
Today the winery grows 85% of its own grapes, in five estates, using high-tech and sustainable methods. "We had to fast-forward our knowledge." Aided by consultants like Michel Rolland. "He's the world's most knowledgeable Merlot man, and that's our backbone variety." There's some early work going on with Pinot Noir, also, but lips are sealed.
Mandl and winemaker John Simes built a separate super-winery for the pinnacle red, Oculus, using French oak fermenters, 17 at $40,000 apiece and they last only 5 years... plus basket presses, etc. This, with 37 wind machines to fend off frosts shows the $40 million winery has a commitment to excellence. That's a lot of cash to put into its 100,000 cases a year.
And it's also quite the landmark destination: overlooking the lake near Kelowna, the winery, with its 12-storey bell tower, glorious location and architecture is home to the Terrace restaurant, one of Travel+Leisure's Top Five.
Oh, and about the wines...Leading off the whites is the white Bordeaux inspired Sauvignon Blanc/Semillon Select Lot Collection 2006, sleek, silky and full of concentrated lime zest, lanolin and stony minerals (92) $26.95.
Perpetua '06 is a Chardonnay brimming with pear, acacia, white peach and French oak, very Meursault-ish and grown in vineyards so close to US you could lob an apple into Washington State (91) $32.95.
Quatrain, a Merlot-driven beauty with a little Syrah and Cabernet, is lively, spicy and bright, dancing on the tongue, fleshy with black fruit and berries, smoky and seductive $47.95 (93).
The "halo wine", Oculus '05, is a silky, elegant Merlot-Cabernet red blend with a smidge of tannin-rich Petit Verdot, $70 (92). Incredibly poised and polished, it displays concentrated berry aromas, earth, new oak and rich red and black fruits. The Oculus '04 is a blend of 74% Merlot and 23% Cabernet, racy, complex and lithe with stylistic echos of a fine St-Emilion, blackberries, cedar, cherry and dark chocolate $70 (93).
For more info, call (647) 428-3132.



The challenge of Canadian Pinot Noir and Chardonnay is to be spoken of in the same breath as Burgundy – without saying you're trying to make Burgundy in Canada.
The finesse is to say you're trying to express the distinctive Canadian terroir (against the Holy Grail of the French originals). For Ontario's Le Clos Jordanne, it's pas de problème either way!
LCJ has been the best "Burgundy" grown here since the first release, the '04 vintage, which sold out in one day, as did the '05. The incoming '06 is stellar again. And the best "Burgundies" grown in Canada are getting international exposure in top restaurants, too.
Proving that if you throw talent, expertise, passion and money at a challenge you'll succeed. That's thanks to Vincor Canada and Boisset of Burgundy, LCJ's organic Beamsville vineyards of 130 acres and, says Vincor's Jay Wright: "soil and climate similar to the Côte d'Or." The tight-packed rows of vines yield concentrated, elegant wines that are silky, powerful and elegant, hedonistic and collectible.
The vines, sourced from Burgundy, were planted in '00 and the hand-made wines don't disappoint, particularly Le Clos Chardonnay and Pinot Noir. The 2004 summer was cool and wet with a saving heat burst just before harvest, resulting in a mid-garnet Le Clos Pinot with dried flowers, hung game, chalky minerality, spicy cassis and red berry aromas, hints of earth and nutmeg. In the mouth, there's fresh black pepper, ripe raspberries, minerality and silky tannins (90). The Le Clos Chardonnay, 13 months in barrel, is lush, sensuous with flowers and struck flint on the nose, bright, lacy acidity and a vein of pear, melon, honeycomb and vanilla. Flatter your halibut bonne femme with the white, confit or boeuf bourguignonne with the red.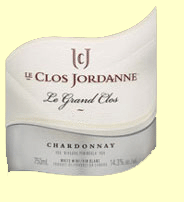 The Village Reserves, blends from all the vineyards, are Vintages' December wines of the month at $30, La Petite, Claystone Terrace and Le Clos are $40 in March's Classics Catalogue, with Le Grand Clos $65 and $70, in the December Catalogue.
Jean-Charles Boisset, whose family owns parcels of Clos Vougeot, Bonnes Mares and Chambertin, bubbles: "The Canadian terroir has been a revelation. The earth speaks to us through these wines! When we put Le Clos into blind tastings, people pick it as a Côtes de Nuit Burgundy."
The staff of six and 25 offshore workers who help harvest get an assist from interns and they're all up at ungodly hours timing biodynamic pruning/picking/fining to the lunar phases. It's worth it!
To order, beat the crowd and go to www.leclosjordanne.com.



Please take me back to the top of the page!