Helpful hint: click on labels and photos for even more information!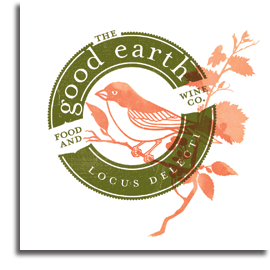 "We're world famous in Kitchener-Waterloo, Burlington, and parts of Toronto," jokes Nicolette Novak of the aptly named Good Earth Food and Wine Co. in Beamsville, Ontario.
The Good Earth is a haven for discerning food lovers and an oasis for the senses. Its gardens, orchards and vineyards are a spectacular backdrop for culinary and wine experiences.
The affable founder of this self-described "girly winery" – and fruit farm and restaurant – would never do a Donald Trump with his egomaniac claims. But she has a good point about it being famous and girly.
Her best-selling wine is, after all, (ahem!) a rosé.
"It's the perfect anytime wine," says Nicolette, "drier than beginners expect but with enough residual sugar and strawberry fruit to be delicious with or without food."
She'd rather this Cab Franc-Pinot Noir blend be more salmon-hued while her winemaker, Andrea Glass, prefers it pinker. As a subtle coral, it's the perfect trade off, in price, $18, and pleasure. And it's the signature wine for a winery delectably subtitled Locus Delecti, www.goodearthfoodandwine.com.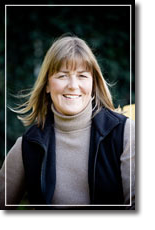 Vigorous discussions over the proper color of a rosé are accompanied by overflights of blue herons buzzing the vines, steps away from the Good Earth patio, here in the land of the Ten Metre Diet, where your table is laden with peaches and berries grown within throwing distance.
Andrea (Dr. Dre), raised in the vineyards hereabouts, and world-travelled in winery experience, is so knowledgeable she can tell you exactly which hollows could be frost risks "We don't have to worry much here, though, because there's usually a brisk wind whistling through!" On hand, too, for a consult when needed is Ross Wise, winemaker at Flat Rock Cellars.
The puckish Good Earth spirit was centre-stage for April Fool's, when Novak and Glass served an El Bulli-style "mystery dinner" when nothing tasted the way it looked!
On a daily basis, you'll be offered a $10 tasting menu that could pair Chardonnay with goat`s cheese-chive omelette; pork rillette and quince jam with dry Riesling, and shrimp cake-sriracha (Thai hot sauce) with off-dry Riesling. Oh, and these lovely Rieslings, Chardonnays, Pinots and Cab Francs, $18-$29, are just a phone call away from your door, 905-563-6333. The menu might well include locally made prosciutto or honeycomb from nearby Rosewood Estates Winery and Meadery.
Rosewood, another "girly" winery, recently launched its own (very manly) Johnny Bower label, a big dry red for wannabe NHL goal-tending legends.
Winemaker Natalie Spytkowski and sales manager/sommelier Karen LaVigne (excellent name for a wine pro!) run things here. As well as terrific wines, they make great mead which they'd love to see widely distributed by the LCBO. My suggestion is to classify it as Bee QA (BQA) and they wouldn't be able to meet the demand.
Ontario locavores will be pleased to know that honey bees don't range more than 5km from their hives to collect the nectar (not pollen as some believe) from very local flowers. "We're all about local," says Natalie.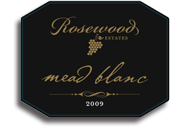 Mead, perhaps the world's oldest fermented drink, predating beer and wine, tastes somewhere between luscious late-harvest Riesling and super-sweet Icewine: and it's perfect with many dishes, including foie gras! Honeyed describes it well. You can also discern caramel, vanilla, butter and herbs.
Mead is aged in old neutral-flavored French oak and there's a lot of demand from Eastern Europeans, from folks who do historical Ontario re-enactments and those of the Wiccan persuasion. Not mention honeymoon couples who are supposed to imbibe mead nightly for the first month and start making the first baby. Honey…moon.
"We treat mead as we would treat an aromatic white wine," says queen bee Natalie. And it also marries well with foods seasoned with Pan-Asian spices like cinnamon, cardamom, and ginger.
One of Rosewood's more unusual (to find in Niagara) wines is a Semillon, $18, less unctuous than a Hunter Valley Semillon but full of floral lime zest, gooseberry and stone fruit character.
Oh, there's also the Riesling Süssreserve, Natalie's signature style (traditional in Germany), where she separates some unfermented juice and, just before bottling, judiciously blends 10%-15% back into the finished wine for silkier texture and balance in an off-dry style, $18. www.rosewoodwine.com.


Locavore alert!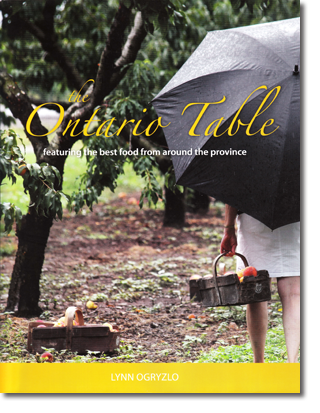 Niagara food writer and culinary activist Lynn Ogryzlo has published The Ontario Table and issued a feisty "$10 challenge": spend ten bucks of your weekly grocery budget on local food (and you'll inject $2.4 billion into our economy every year!).
The book, with husband Jon's photography, has 100 fresh and tasty recipes and snapshots of Ontario's amazing and beautiful culinary tourism destinations, featuring local growers and farm fare, by region.
Published by Epulum, $29.95, it's the work of an impassioned foodie and is a (very useful and inspiring) resource and cookbook than a cover-to-cover read. Part love letter to our farmers and part recipe primer.
At the very least, it's an armchair journey through magical villages, farmers' and on-farm markets and gorgeous scenery. Her suggestion is we treat Ontario as a place to explore the way we would explore a foreign country.
Who knew that Ontario had a Butter Tart Trail, an Apple Route, a Taste Trail and an Apple Pie Trail, not to mention a Money Trail? Ogryzlo discovered pigs with personality and cows with attitude, a cat that corralled sheep and chickens that laid eggs to classical music.
Dip, sip and enjoy! www.ontariotable.com.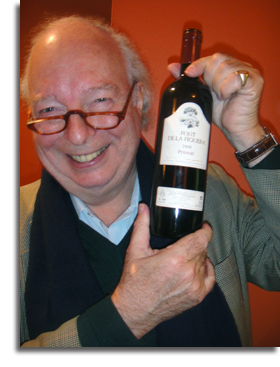 Professorial, avuncular and soft-spoken, Christopher Cannan explored every place wine can be grown before deciding to plant his roots in Priorat, Spain's hottest super-region.
As a negociant, he founded Europvin in Bordeaux, exporting the best wines from France, Spain, Italy and Portugal. In the '80s he discovered Priorat, where he was inspired by winemakers Alvaro Palacios and Réné Barbier.
In 1997, Christopher and his wife, Charlotte, purchased Clos Figueras, an abandoned estate north of Gratallops in the heart of the Priorat DOQ. The soil is "llicorella" or schist that delivers a distinctive mineral character and the rugged landscape is steeply terraced in ways reminiscent of Portugal's Douro Valley.
Overlooking the Montsant River, it's west of Barcelona, an hour north of Tarragona on the Mediterranean coast, and beside the towering mountains of the Montsant national park.
The old terraces still had a small a plot of ancient Cariñena vines, to which have been added Garnacha, Syrah, Mourvedre and Cabernet Sauvignon. The estate also produces an outstanding Viognier and Chenin Blanc. The nursery supplying the new vine plants included an accidental shipment of Viognier "that happened to thrive," recalls Christopher with a chuckle.
Production is a tiny, 20-30,000 bottles, from vines that grow right beside those of superstars Clos Mogador and L'Ermita, so it's no surprise that Figueras conveys all the finesse and elegance of Priorat. The 2001 and 2005 Figueras both got 96 Parker points.
Christopher and his team are guided by Alain Graillot, famous for his Syrah wines in the Rhône Valley and wine growing in this arid region is made possible by irrigation from an underground stream that feeds a pond on the property (Spain allows irrigation, France does not, although France allows chaptalisation (adding sugar) and Spain doesn't…).
The winery is Clos Figueras, fig tree in Spanish, although the top wine is labelled Clos Figueres, fig tree in Catalan (and we're in Catalonia here) because official documents require Spanish spellings.
For the Font de la Figuera 2010 white, Viognier and Chenin grapes are fermented and aged in stainless steel and Grenache Blanc is fermented in oak casks. The blend is bottled after 6 months. The resulting grapefruit, pear and mandarin core is backed by a stony minerality that's perfect with shellfish, seafood or white meats. $49.95 (92).
The Serras del Priorat 2010 red is vinified in oak followed by 8 months in small French casks. It shows forward, Beaujolais-style red fruit flavours and a mineral finish. Ready now and good for 10 years, with Mediterranean cuisine, white meats, vegetables and rice dishes $39.95 (91).
Font de la Figuera red 2008, from young vines, spends 12 months in small casks and is deep ruby with aromas of black cherries and the Priorat mineral signature. Smooth and approachable now, this will improve for a decade. $49.95 (91)
Clos Figueres 2006, fermented in open vats with 13 months in Alliers barriques, has denser color with ripe red and black fruit notes, especially blackberry-blueberry, tar, tobacco and prune, plus stony minerality and spiciness. To be enjoyed over the next 12 to 15 years, $89.95 (93).
The wines are available through John Hanna & Sons, 613-471-1017 or jhs_ca@yahoo.ca.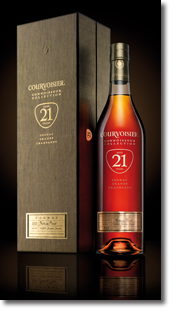 Courvoisier has launched its first declared-age Cognacs: Courvoisier 12 year old and 21 year old are $89.95 and $349.95 respectively.
Master blender Patrice Pinet calls it "crafting a Cognac with a clear flavor profile that is complex and delicate without being intimidating."
The 12 is mostly from grapes of the broad Borderies region, with floral and spice notes, and some Fins Bois and Grande Champagne to give elegance and depth. The 21, aimed at collectors, is entirely Grande Champagne.
Archrival Rémy Martin's VSOP is currently priced at $74.95, a $15 special offer from its regular $89.95. Parent Rémy Cointreau's sales rose 10% for the six months to June, to $650.7 million. Asia's thirst for higher-end Cognac spearheaded growth for the French firm, along with resurgent sales in Russia and growth in the US.
Meanwhile, in France, you can buy a vintage-dated Armagnac all the way from 1961 to 1985 right off the shelf, 60 to 200 euros at your neighborhood E. Leclerc supermarket; and not so far away, the farmers' markets offer appellation wines for a euro a litre.
Vive la France!
Please take me back to the top of the page!