Helpful hint: click on labels and photos for even more information!


The ocean is literally Pacific but there are 2,900 still belligerent volcanoes in Chile, the string bean nation on South America's left flank.
The volcanoes' legacy is granite outcrops of lava from their continent-wide arc 200 million years ago, worn down by wind and rain into mineral-rich soils plus limestone from ancient seas, ideal for viticulture. Talk about exceptional terroir!
A couple of hundred volcanoes are still erupting and Chile's wines are as dynamic as its spectacular geology.
One winery, Bodega Volcanes de Chile, is pioneering wines that truly reflect volcanic sites – from coast to lava-rich Andes.
The project is headed by Pilar Diaz, a passionate (OK, volcanic) enologist. She has professional cred, handling vintages at Undurraga and Concha y Toro, as well as in New Zealand, Burgundy and Napa.
For five years she's been making wine in three volcanic areas, "low in organic matter and high in minerals."
coastal Cauquenes and Leyda with 200-million-year-old lava, granite, clay and quartz planted to Sauvignon Blanc and Chardonnay;
newer (merely) 65-million-year-old volcanic/basalt, clay and rock in Alto Maipo, Cachapoal and Maule, using Cabernet, Carménère, Syrah and Mourvedre; and
"The extreme step," planting vines on the (very) active volcano Parinacota on the border with Bolivia, using Syrah and Carignan.
Working with maps made by miners to identify the most volcanic soils, the results so far are "whites with fine acidity, good minerality and gunflint, especially the Sauvignon Blancs. And reds with great structure, lots of tannin, lots of graphite, wines you can age." Some of these outstanding sparkling, reds and whites are now (happily) showing up here in Ontario.
It's a voyage of discovery, geologically speaking. Volcanic material was dispersed by rivers from the high Andes as far as the Coastal Range, from Aconcagua Valley in the north through the Maipo, Rapel, Curicó, Maule and Bío Bío Valleys as far as Araucanía in the south.
Bodega Volcanes' wines include:
Lava Brut $11.95 (

87

) good affordable fizz with nice apple/pear fruit 60% Chardonnay 40% Pinot Noir. Maipo Valley, Charmat method, fragrant, fresh and lively.
Pomerape Sauvignon Blanc 2011 Leyda Valley (v) 371138, $14.95 good fresh acidity some gunflint, graphite and pencil lead and a kiss of creamy oak from older barrels.
Tectonia Sauvignon Blanc 2013 Leyda Valley $15.95 from a much warmer vintage with pineapple, apricot and papaya in the flavor palette. Grown close to the sea on mainly limestone soil where the fog hangs around until noon. Slow to ripen, with great acidity...
Summit Reserva Cab-Merlot 2013 Rapel Valley LCBO 292607 $10.95 good structure with flavors of red and black fruit, soft tannins and a whiff of pencil lead, low or no oak, quaffable value.
Summit Reserva Cab-Syrah 2012 Rapel Valley LCBO 350553 $10.95, a cooler vintage with candied red fruit, menthol and baking spice in a frame of gently toasty new oak.
Tectonia Pinot Noir 2012 Bio Bio Valley (v) 389676 $17.95, mint, persimmon, red currant and raspberry with a hint of new oak. Elegant, well priced.
Tectonia Grenache-Petite Sirah-Mourvedre 2014 (v) 389668 $17.95, a 45-38-17 blend of three grapes from three valleys – smoky raspberry, soft tannins, complex and elegant.
The wines are available through Woodman Wines, (416) 767-5114.
---
It's the 10th anniversary of the Berlin Tasting: when 36 of Europe's top palates voted Chilean wines the best – establishing Chile among the icons of the wine world.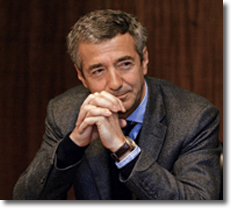 The event has been recreated in 15 countries and its success was recalled again when Eduardo Chadwick, president of Errazuriz and Vina Sena, reprised the event recently in Toronto.
It was a glorious dinner and the wines shone brilliantly – as they originally did against the likes of Chateau Lafite and Sassicaia. The wines this time, Errazuriz Wild Ferment Chardonnay, La Cumbre Syrah, Kai Carmenere, Don Maximiano Founder's Reserve, Sena and Vinedo Chadwick partnered Haida Gwai black cod, Brome Lake duck confit, braised pork cheek and Cumbrae Farms beef tenderloin.
Chadwick recalled Robert Mondavi coming to Chile and proposing they create the iconic winery partnership called Sena in Chile in 1995. "Back then, it was difficult to get the attention of the critics," says Chadwick. Canada was always friendly towards Chile but others were more sceptical: thus came the idea of showcasing the wines in a blind tasting. "We were a new country coming to the world stage."
Stephen Spurrier, organizer of the original Judgement of Paris, Bordeaux vs California, as well as the Berlin Tasting, thought Chadwick was being very brave in Berlin. The stellar result has led to 10 years of globetrotting to celebrate and share the excellence of Chile with the world.
Bordeaux-trained Chadwick has also been hard at work bringing fine Syrah from the Rhone to Chile, the basis of the lovely La Cumbre, as well as Carmenere, intense and spicy in Chile with low acidity and soft tannins.
Chadwick recalls his father allowing his polo ground in Maipo Alto to become a vineyard. It now grows the wine that honors his name, Vinedo Chadwick, a stunning 100% Cabernet Sauvignon.
---
Mexico is celebrated for mariachi, Caesar salad, the art of Frida Kahlo and Diego Rivera, Corona beer, Tequila and Margaritas.
Now you can add the international cachet of terroir.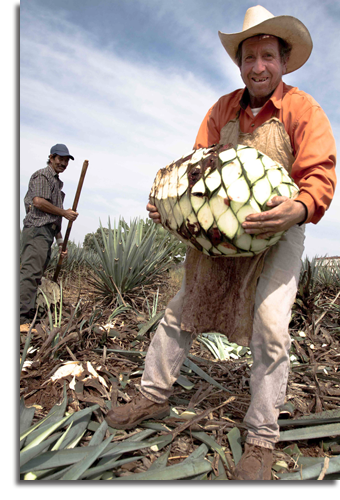 Tequila Ocho is all about terroir, its vintage year and the precise field where the agave plants were grown.
Ocho began with the Camarena family 1937, now third-generation small-batch producers using blue agave from their own fields.
In partnership with American Tequila maven Tomas Estes, the product is a quality spirit that accentuates its agave flavor, concentrated, complex, balanced and easy to drink.
Why Ocho? (that's 8 in English).
It's the 8th sample created by the Camarenas for Tomas Estes. It takes 8 years for the agaves to ripen; 8 kg to make one litre of Ocho; 8 days from the agaves reaching the distillery until it becomes blanco (unaged) Tequila. And Carlos Camarena has 8 siblings. The family are in their 8th decade of producing Tequila. Ocho Reposado is aged 8 weeks and 8 days.
Terroir encompasses soil, altitude, temperatures, rain, humidity and exposure to sun and wind and this French concept is also being applied to Tequila.
The Pacific state of Jalisco, with its blood-red, iron-rich soils, has demarcated Tequila regions – the Valley and Los Altos. The Valley spirits are masculine, earthy, peppery and herbal, and those from Los Altos (the highlands) are feminine, soft, round, fruity and floral.
Ocho produces batches from single fields (ranchos) the way fine Burgundy is made. For example, in the French village of Vosne-Romanee, wine is produced in the sub-appellations of Beaux Monts, La Montagne and Aux Brulees. Ocho does the same in Arandas with sub-apps El Carrizal, Las Pomez and Los Corrales.
The agaves, lily siblings that look like spiky cacti, yield a solid heart or pina (pineapple 'cos it looks like one, though it weighs 35kg!) that's slowly cooked to turn its starches into sugars, which are fermented with yeast into a beer called pulque then double distilled.
First in a steel pot still of 3,500L then a copper still of 300L, slowly boiled to allow a generous cut of heads and tails to remain in the distillate. The heads and tails are where flavor resides, and the copper imparts mouth feel and flavor.
There are two kinds of Tequila: regular, which has agave plus 49%, cane sugar.
The good stuff is 100% Blue Agave Tequila, in five classes:
Blanco (Plata, Silver or White) straight from the still. This can be aged 60 days and is kind of moonshiney.
Gold (or Joven Abocado) Blanco with added caramel for color and flavor.
Reposado, "rested" or aged 2-12 months, in white oak ex-bourbon barrels from the US, easier drinking for rookie Tequila fans.
Añejo aged 12-36 months.
Extra Añejo aged more than 3 years.
Tequila Ocho Plata is here (in limited supply) at the LCBO 373258, $79.95 (92) with aromas and flavors of citrus, roasted hazelnuts, gunflint, lime zest and smoky sweet agave. You can also find nuances of cracked black pepper, custard, brioche, violets and black olives.
I personally wouldn't waste this on cocktails – it's superb neat, like a fine malt whisky or aged rum but, if you want recipes, go to www.ochotequila.com.
---
Scotch whisky exports stagnated last year, hit by slow demand in China, but some superstars did shine brightly.
The Classic Laddie single malt, Bruichladdich, went from strength to strength. Crafted by master distiller Jim McEwan from selected casks showcasing the lightly floral, elegant unpeated house style, wonderfully four-dimensional.
Terroir matters to these guys. The land, the water, the barley. But it was gin that saved the day!
The ancient Islay distillery c.1881 had been closed by 1994 and revived from the dead by Jim Beam (and now Remy Cointreau) to resume production of its much-lauded super-local bevvy, using "ugly Betty" a venerable copper pot still that McEwan had rescued.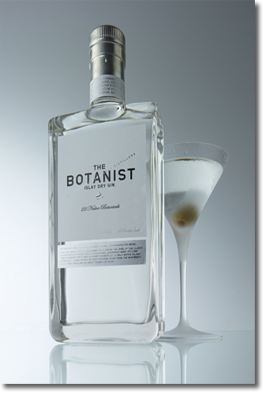 Economics demanded immediate cash flow, however: and The Botanist Gin was born! A happy collation of the Islay's own pristine wild flowers and herbs – plus juniper, orange, licorice and anise, infused into small batches of grain alcohol, it's a star! With no aging required, gin was the economic savior of The Laddie. The Botanist gin is $49.95 and a bargain at that!
The Laddie, unlike gin, requires years of barrel-aging in salty, damp warehouses to achieve its amazing complexity of salt, caramel, chocolate, dried fruits and hints of Sherry and sweet spiciness. It's $69.95, all dried fruit, caramel and banana.
For the smokers out there, there's also Port Charlotte Scottish Barley Heavily Peated Bruichladdich, 368183 (v) $109.95.
I know, a hundred bucks! But it's an actual trip to Bonnie Olde… Fine, intense and reminiscent of the peaty malts of southern Islay. The name gives it away. Smooth and spicy.
The even smokier, brinier, iodine-y Octomore, the world's most heavily peated malt and the most muscular, is $199.95.
Please take me back to the top of the page!