This year's 17th annual German Wine Festival opened with a rich musical motif:
Hard Rock showcased elegance in three wines: a honeyed peach-pear slatey Mosel Riesling, Dr. L '05, the guava-nectarine Pfalz ripeness of a JL Wolf Riesling '02 grown in the lee of the Haardt Mountains, and a tropical orange-blossom-gingerbread spicy Ürziger Würzgarten Spätlese, grown on red volcanic Middle Mosel soil.

Bernkastel-based owner Ernst Loosen (LOH-zen), one of the world's most influential winemakers, classifies his six top Mosel estates Grand Cru according to an 1868 Prussian vineyard tax assessment map that predates the Burgundian Grand Cru system. They're world-class, exclusively Riesling, from bone dry to hugely sweet.
Ernst formed the Eroica project with Château Ste-Michelle in 1999 to find the finest expression of Riesling in Washington State. For Loosen wines, call Select Wine Merchants, 416-367-5600. Villa Wolf Rosé de Pinot Noir '06, $14.95, has just arrived, summer food friendly with cherry-vanilla, citrus and hazelnut notes (89).
Classic Orchestral presented German tradition, articulated by the elegant wines of Rheingau estate Schloss Reinhartshausen, ancestral seat of the knights of Erbach and making wine since the 12thC. The castle cellar holds bottles dating to 1861.
The first offering, First Growth Schlossberg '02 physically and in quality parallels Burgundy's finest mid-slope First Growth (Grand Cru) sites. The wine is elegantly dry, food friendly and poised.
Two lovely Auslese that follow, also from the Erbacher Schlossberg site, are not upstaged: the '05 is all fresh nectarines, grapefruit, white pepper, peach and lychee; and the well-aged but vibrant '93 is honeyed and mineral-laden with a fresh, razor-like acidity.
Schloss R also has a lovely Pinot Noir coming into Vintages in October at $17.95 and there's a Hattenheimer Wisselbrunnen Riesling Kabinett '04 at Vintages right now ($17.95). For more Schloss R info, call Harry Drung at HHD Imports Inc., 519-884-7600.
Progressive Jazz riffed on Pinot Noir, personified in Heitlinger Master étage Dry '03, a silky red with a kiss of new oak, ripe cherry-raspberry, plum and mulberry fruit, available through Andrea Bibby, Wine Fanatics Inc., 905 845 7588.
Germany has a cool climate, great soils, passionate winemakers, and some very Burgundian Pinots. Surprisingly, it's the number three Pinot producer, right behind Burgundy and New Zealand and the delicious Heitlinger sent me in pursuit of other German Pinots, like the newly released Kloster Eberbach Edition Pinot Noir Trocken '05 (v) 30064, 29.95, from the Rheingau, dense, rich with cherry, earth and pepper characteristics a kiss of oak and soft tannins (91).
There's a good '05 Dornfelder/Pinot Noir quaffer from Kendermann at the LCBO from Black Tower at $12.75, $12.95 for a 1-litre Tetra-Pak. Very good value.
Königschaffhausen Pinot Noir 2004 (v) 460410, $17.95, from a co-op at Baden, is dry, spicy-peppery, medium-bodied with ripe cherry/strawberry flavors and velvety tannins. Enjoy it with duck or veal chops. Excellent value.
There's also a nice spicy, fleshy Pinot that Churchill Cellars brings in from Georg Müller in Hattenheim: Spätburgunder (German for Pinot Noir) Cuvée Daniel, $29.95. Delicious. Call 416-368-5108.
For a splurge, try the powerhouse Künstler Reichestal Pinot Noir '03, (v) 26617, $ 36.95, from the Rheingau. The warm 2003 vintage helped Gunter K make this complex cherry-smoky Pinot to enjoy with roast pork or pheasant (91).
** THEN, there are the 2005 Pinot Noirs from Burgundy!
From the village wines to the superstars of Chambertin and Clos Vougeot, this is a vintage to buy, thanks to perfect conditions, including a sunny, dry September. Start with Bouchard Pères & Fils Côte de Beaune-Villages '05, currently in Vintages at $24.95, amazingly full, ripe, and fruity, to enjoy best within a couple of years (90). Bouchard's Monthélie-lès-Duresses (92) is a sip up in elegance, with hints of baked earth, beets, kirsch and berry fruit, $39.
Among the Premiers Crus, Savigny-les-Beaune, 3 hectares owned by Bouchard, delivers a heady, earthy-flinty wine with silky tannins (92). Beaune Marconnets is an elegant food-worthy Burgundy, firm, full and sexy (93).
Le Corton, $118, melds intense aromas, pure berry fruit and supple toasty vanilla-oak (94). Wild boar on the barbie!
Luc Bouchard, scion and winemaker of Bouchard, puts the 2005s up there with 1999 and '90 as the best of recent decades, concentrated, with ripe tannins and extract.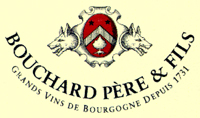 Of Bouchard's whites I'm most impressed by Meursault Genevrières, $86, lively and voluptuous, anchored by its favored clay-gravel and limestone terroir, with an oaky-vanilla note (94). Serious oak fans will grab Saint-Aubin, $41, another Premier with floral charm and toastiness (90). Beaune du Château, $45, delivers melon-vanilla elegance (92) and the bargain is Montagny, $30, lively, with nuances of honey, toast and peaches (93).

Of the excellent 2005 range from William Fèvre, the leading Chablis house, Grand Cru Bougros is outstanding (92), $74, steely, with a mineral core, perfect for shellfish/seafood, poultry and white meat.
Côte Bouguerots, a tiny site within Bougros, is even more steely in concentration and minerality, razor-like acidity and length (94) $77. Premier Cru Montmain, $37, dry, steely and perfect with shellfish is delicious (87). Champs Royaux is on the General List at $21, peachy-melon with a hint of baby powder aromatics (90). Great value.
For these wines, contact Woodman Wines and Spirits at 416 767 5114.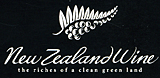 ** THEN, there's a clutch of stellar Pinots from New Zealand arriving May 26 in Vintages: my favorite's Highfield Estates '04, $34.95, from this young Marlborough winery. Heady, exotic, très Burgundian with silky tannins, pure cherry-raspberry aromas and flavors to savor (94).
Upscale Pegasus Bay Pinot Noir '04 from Waipara, $50.95, is seductive. Stylistically more yielding yet with great tannin-acid structure and depth (92).
Te Kairanga Runholder '04, $29.95, from Martinborough, is a wine of distinct terroir: pungent struck flint, wood smoke notes precede red berries, kirsch and cherry cola in a kaleidoscope (91).
Cable Bay Culley Pinot Noir '06, $18.95, is bright, pure berry Marlborough fruit, vanilla and a whiff of wood smoke, plush and delectable (90), while the Carrick '03, from cool southerly Central Otago, $51.95, exhales elderberry, raspberry and plum nuances inside a tannic frame (90).
Since New Zealand advanced from the high-yield Pinot clone designed for making Champagne and concentrated on the elegant Dijon and other clones, quality and expressiveness have soared.
---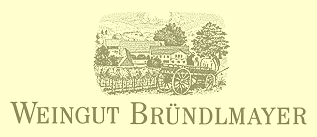 Discover classic Austrian wines in classic glasses: Austrian wines (six or more labels) are being poured by the (Georg Riedel) glass at these excellent (mostly) T.O. restos: May/June, JK Wine Bar, 9 Church St; August, Amadeus, 111 Richmond W; September, Edo Sushi, 484 Eglinton W; October, Treadwell Cuisine, 61 Lakeport Rd, St Catharines; and November, Rain, 19 Mercer St, T.O.
En route, you might be fortunate enough to taste some 2006s, a really good vintage, with a sun-blessed harvest and good day/night temperature differentials – great for acidity/aromatics.
Stadt Krems has a delicious Grüner Veltliner Sandgrube '06 coming in this month, LCBO 687913, $15.90, white pepper, herbal, spicy and refreshing (87). Some terrific Grüners come in via HHD Imports, e.g. Kamptaler Terrassen, Loiser Berg, and Alte Reben (old vines) from Brundlmayer. Superb wines from $25-$54, collectible and opulent. Call 519-884-7600. The Brundlmayer Rieslings are superb, too, especially the legendary Heiligenstein!
HHD also brings in Lenz-Moser Servus, LCBO General List 359067, an affordable soft, fruity Riesling/GV blend with a touch of spice and medium body, for a mere $9.70.
Leo Baduria of Portfolio Wines & Spirits is bringing in lovely dry reds from Weingut Allram: Blauer Zweigelt Lorena '03 and St Laurent Reserve Gaisberg, $16 and $19 respectively, that are simply delicious, delicate and elegant. Call 416 786 9463.
---
Exciting wines that "don't smash your food" are the emblem of Quinta dos Roques and Quinta das Maias, who are leading a wine revolution in the Dão region of Portugal.
"Our wines respect the flavors of food," says Luis Lourenco, whose family owns both properties. At Roques the signature varietal is the legendary Port grape Touriga Nacional, concentrated, dark and tannic, while Maias focuses on the softer, rounder more easy-drinking Jaén variety, known as Mencía in Spain's Bierzo.
"Because our nights are cooler, our wines tend to be lighter and fresher than the Douro, with good acidity and not blockbusters," adds Luis, an ex-mathematician who can put two and two together.
He's been studying the best grape/terroir combos and blends since the vineyards were replanted, with indigenous vines, in the '70s. "Our property is large for the Dão, at 40 hectares, but we make only 16,000 cases, mostly for export, mainly to Canada, especially Quebec."
The easiest way to get them in Ontario is via RKW Wine Imports, 905-569-6115, or treat yourself to one with a fine meal at Chiado, College St, Toronto: The basic Roques red, $16.00, is made from Touriga Nacional, Alfrocheiro Preto, Jaén and Tinta Roriz and the wine spends a year in French oak. A nice blend of pure red/black fruits, fine tannins and fresh acidity, great with a rare roast of beef, lamb or venison (89). Touriga Nacional, $35.00, is the high end, profoundly ageable, deep, dark and delicious (92). The Garrafeira, $50, will improve for 10 years in bottle, a classic (94).
Quinta das Maias red, $16.00, (90) offers juicy ripe cherry-plum blackberry fruit with a hint of vanilla and very soft tannins, to enjoy tonight! Maias has a slightly peppery-spicy, perfumed, floral-fresh white called Malvasia Fina, $17 (90) and Roques makes its white from the local Encruzado grape, $23.00, delicate, fresh and floral with a touch of new French oak (91).
Two very impressive wineries, lovely wines.
---
The magic seems to be the smidgen (10%) of Muscat in this lovely white from Spain, designed by a female Japanese winemaker as the perfect match for sushi.
The trick was to come up with a super-crisp, fresh white that's silky, slightly bitter, with a melon-citrus core, an oily texture and a hint of saltiness.
Forget, sake, beer or green tea, meet Oroya, the wine made for salty soy, wasabi heat, oily-fatty fish, meaty-seaweedy miso, and sweet-sour pickled ginger.
Blended from Spanish grapes Airén, Macabeo and Muscat, by Yoko Sato at giant winery Freixenet over the past seven years, it's superbly successful, and perfectly versatile as an aperitif and with other dishes, too (92). LCBO, 25775, $13.95.
Oroya means a traditional basket to carry goods across a river – or Yoko's heritage to Spanish shores. Bring on the Yellowfin tuna!


Please take me back to the top of the page!