Soft spoken and self-effacing, John Casella, the brain and the palate behind the world's hottest wine, sells 11 (eleven!) million cases a year of the iconic Australian Yellow Tail.
That's an incredible 2 million glasses a day enjoyed worldwide and they taste better than ever thanks to constant upgrading of winery's state of the art equipment and skills.
From its humble beginnings, the 'roo (actually a yellow-footed rock wallaby) has leaped right off the sales charts, growing 10% a year ever since its 2001 debut.
In fact, Yellow Tail makes up 15% of Australia's total wine exports.
The winery is in the hot-climate Riverina region of New South Wales but sources 80% of its grapes from 33 other wine regions of Australia including the cool Langhorne Creek, Barossa Valley, Coonawarra, Clare and the McLaren Vale.
Casella also owns vineyards in the Adelaide Hills and co-owns 300ac in Wrattonbully with its US importer, WJ Deutsch and Sons.
The sheer scale of the operation is daunting but Casella is just as proud of the gold medals he's won in competitions, including the prestigious Jimmy Watson Memorial Trophy and Syrah du Monde. His tally of marketing/business awards is, of course, enormous.
His father Filippo came from Sicily as an itinerant worker in the Oz cane fields and vineyards before settling down and growing his own vines near Brisbane. John, sixth generation winemaker, took over in 1994 when the family were crushing 700 tons of fruit to sell and make their own wines. The grand total of the crush today is somewhere around 180,000 tons a year!
After a first shipment of 40,000 cases to the US in 2000, Casella received orders for 1 million cases in the next 13 months, with the bottling line rattling along 24/7 and even having to buy back wine he'd already sold to Hardy's to meet the demand for [ yellow tail ].
Yellow Tail's success has been so staggering it has been fingered as a factor in recent dropoffs of Australian wine exports to the UK and US, spawning a whole menagerie of cheap and cheerful "critter-named" competitor brands.
Wine maven Jancis Robinson wrote that the "Yellow Tail effect" and aggressive discounting duels have caused interest in Australian wine to evaporate.
However, Yellow Tail continues to be the brand leader in all its categories right across Canada. And it's also a leader in green technology and sustainability, and it's been love at first sip...
The Yellow Tail Bubbles is a tank-fermented sparkler that's easy to understand and enjoy. Creamy, with tropical fruit flavors and a crisp finish (89). Great with orange juice for a mimosa. There's a Rosé, same price, $13.95, with tons of berry character, very strawberry and allspice, quite delish (90).
The Pinot Grigio is zesty, crisp and floral with a hint of Granny Smith and citrus-pear. Charming and patio perfect (89) $11.45.
The $11.45 Chardonnay is more baked apple, pear and pineapple, smooth and easy to like (89). The cool-harvested Semillon-Sauvignon Blanc is a lively tropical-herbaceous everyday versatile white for aperitif and general sipper (88) $21.95 for a 1.5mL bottle.
The ripe and plummy $11.95 Merlot is lush and delicious, candied fruit and blueberries with a whiff of vanilla, good value for everyday enjoyment. The Shiraz-Grenache is a spicy-peppery pomegranate, cherry, black plum charmer with a hint of raspberry to flatter a fine stew or BBQ steak, $11.95 (89). The 1.5L Shiraz, $23.95, is a silky, aromatic and earthy red with a touch of tar and smoke to pair with your BBQ favorites (90). The $11.95 Cabernet Sauvignon has the requisite blackberry, mulberry stuff with a hint of dark chocolate and new oak (90).
Casella makes small amounts of super premium Shiraz and Cabernet Sauvignon at McLaren Vale and Wrattonbully that are just mind-blowing, but you may have to wait a while for them to appear here!
Meanwhile, it's just great everyday wine for everyone.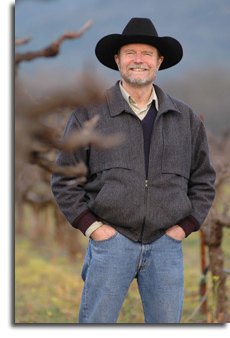 Zinmeister Joel Peterson's love affair with California's signature wine, Zinfandel, begins with 427 cases of Ravenswood, his first crush, and continues with today's 800,000-case output using fruit from 100 growers.
The No Wimpy Wines guy, the Godfather of California Zins, is now a corporate honcho at Constellation, today's owner, and his wine is the regular tipple of Obama aboard Air Force One. However, Peterson recalls the odyssey of the original unpronounceable grape from Croatia, via Vienna, New York and Boston (where the handle was changed to Zinfandel) and then to Gold Rush California and back (briefly) to hothouse grape growers in New York State.
In the 1880s there were 34,000 acres of Zin, and the Big Red was then touted as a wine "free of acid" and good for "making blood". Now there are 5,400 acres grown.
Prohibition was positive for the grape growers," says Peterson. "Each household was allowed to make 200 gallons of wine and Lodi sent 7,500 boxcars east every year. This lasted until the 1960s, until that generation of home winemakers died out..."
The moment things really changed for serious Zin quality was around 1957-59 at UC Berkeley with the innovative use of small steel fermenters, French oak, malolactic fermentation to cut acidity, and inert gas to stop oxidation. "That was the Zin Renaissance,' says Joel, whose wines have been sold in Canada for 25 years. "It's been a fantastic acceptance."
His standard Ravenswood Vintners Blend Zinfandel (v) 359257, $17.95, is a concentration of pudding spices, black raspberry, and vanilla-mocha. Soft tannins, tons of forward fruit to pair with smoky grilled and BBQ fare (89). The finely crafted Ravenswood single-vineyard Barricia, $39.95, from the "banana belt of Sonoma" is as good as Zin gets (93).
My favorite California Zins also include the lovely Pedroncelli Mother Clone from Dry Creek Valley, Sonoma, a consistent performer and long-time presence in Canada. Not currently in store but hopefully soon, again! And the Cline '07 at the LCBO 489278, $14.80, is another berry summerlicious barbie-friendly wine (89). Cline's Ancient Vines Zin offers greater depth and complexity (91) for $19.95 at Vintages.



Not so much a case of Identity Theft as ID multiplication.
Back around 1785 the house of Champagne Charles Heidsieck (founded by Florenz-Ludwig H) became known as Piper-Heidsieck (Henri Piper being the firm's supersalesman who also wed a Heidsieck widow) now both are owned by Rémy-Cointreau, as well as Heidsieck Monopole (now owned by Vranken-Pommery).
Piper was quite the smoothie, establishing "Heidsieck from Piper" as the official supplier to 14 royal and imperial courts! Florenz poured a glass for Marie-Antoinette, too.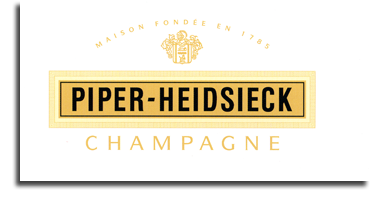 Got that straight? Good, and the good news is the Rémy-owned siblings just keep getting better and they're always two distinctive styles.
A single Chef de Cave, Regis Camus, consistently crafts both marques: the fresh, vibrant, floral, spring-like Piper as well as the rich, powerful, autumnal, toasty Charles, using a magical blending of cru and terroir, judicious use of reserve wines and careful aging in the deep chalk cellars.
The Heidsieck pair we see most often here are Piper Cuvée Brut, 462432, $57.75, and Charles Heidsieck Brut Réserve, 36962, $59.75.
The Piper is the perfect breakfast wine: lithe, lively and refreshing, leading with aromas of white chocolate, cocoa and vanilla ice cream that turn toasty then meld into lemon and a kind of pencil lead and mineral core. Crisp and radiant, there's a whiff of coriander and lemon-citrus on the finish (91).
The Charles is a 4pm bubbly: buttered brioche on the nose with a robust attack of floral, oak, peach and hot earth, followed by dried apricot and lemon zest. The perfect aperitif of match for savories (93). Both have an almost microscopically fine mousse.
Harder to find but worth the effort, Piper Brut Vintage 2000, $99.75 and newly released, offers more of a dried flowers and toast/brioche profile, great depth and silky acidity (90). The Charles Brut Vintage 2000, now in Classics Catalogue, $88.80, is all elegance: steely with a hint of mocha, honey, licorice and oyster shells, (93).
Also in Classics is the Charles Heidsieck Blanc de Millenaires Vintage 1995, $174.80, pure Chardonnay in a creamy style although bone dry, yeasty and complex (94). More info: Select Wines, (416) 367-5600.
What is it with those Germans becoming household names in Champagne? Full marks if you can name Krug, Roederer, Taittinger and Heidsieck!



The family that pioneered Umbria's most modern high-quality wines is still out ahead.

Father knew best when the Lungarottis went where no local winemaker had ever ventured – into the forbidden variety of Cabernet Sauvignon, marrying this international grape with the traditional local Sangiovese.
Today his entrepreneurial daughters, winemaker Teresa and CEO Chiara, carry on Giorgio's vision at their estates in Torgiano and Montefalco, making wines of great personality, having replanted of their 250 hectares of vines and upgrading the winery, all with the advice of renowned Bordeaux consultant Denis Dubourdieu.
The results in our stores include their fresh, fragrant Lungarotti Pinot Grigio, $13.95, dry and balanced with light, stony, citrus notes and pure fruit flavors (89) perfect with fresh fish. And reliable ruby red Rubesco '05, also $13.95, which has a brilliant sweet tobacco-tar and blackberry nose with cherry jam and raspberry notes on the palate. Midweight and sophisticated far beyond its price point (91). Pair with pasta, risotto, roast fowl or red meat, now to 2016.
The more polished big brother Rubesco Riserva is $49.95 on the Vintages Internet site: the old hill-top Sangiovese/Canaiolo vines above the river Tiber are pruned to yield a mere 1.5k of grapes per plant and the result is an ageable classic. Think new leather, black pepper, blackberry, a hint of shoe polish, violets and black cherries with balsamic notes (94).
In November, look for the crisp, aromatic white Brezza, currently in Consignment at $14.95, a floral, creamy masterpiece of Grecchetto, Chardonnay and Pinot Grigio (89).
In addition to putting Umbria on the world wine map, Giorgio Lungarotti and his art historian wife Maria Grazia also founded beautiful wine and olive oil museums in Torgiano.
The earth-friendly company, which produces 3 million bottles a year, is pioneering recycling pruning residues into biomass and green energy, too. Bravo! For more, Diamond Wines, (416) 488-4922.



Please take me back to the top of the page!