What a difference a day makes.
Day One, tasting muscular, oaky brawlers from California, Chardonnays you could easily serve with a mixed grill, Day Two sipping the best Chards cool-climate Ontario can produce, understated in their toastiness, zingy acidity and transparent fruitiness.
It's clear Ontario is closer than California, literally and figuratively, to the crisp white wines of Burgundy. You pays your money and you takes your choice.
In this instance, the wine styles were as strikingly different as their tasting venues. All the way from chic Far Niente (150 Golden State wines on its list!) to the staid Toronto Lawn Tennis Club with more oak in its panelling than in the wines.
Here's a sampling from my California Chardonnay notes: New oak, toasty nose and finish, little fruit. Mild peppery oak, so alcoholic it's like Calvados! Oak city, Bourbon note. Some oak, hint of melon, big alcohol. More integrated, with apple, pear and apricot nuances, heady alcohol. Middling oak, citrus and almost like whisky. Toast, smoke, honeyed apple, more oak. Melon, oak, more oak, no fruit. Oak, citrus, floral, then oak and smoke.
Then the winners of the Ontario Chardonnay: Seriously Cool competition (of which more later): Citrus, quite elegant, fresh, light. Zippy, big oak finish. Clean, zesty, grapefruity, nice balance. Slightly toasty, lush. Full and elegant. Aging nicely with mushroom, truffle and some oak on the finish. Simple, fresh and oaky. Unoaked, floral, soft. Plush, very oaky finish.
The Cal wines were part of a preview of the California Wine Fair and the home-growns were headed for the scrutiny of the British media and wine trade. The Cal Chards were among 400 California wines at the Royal York and the Ontarians had been in blind tastings to showcase best Chardonnays of Ontario, better known for Icewine.
Seriously Cool was the brain-child of Southbrook Vineyards owner Bill Redelmeier and the top 35 Chardonnays were to be poured at Canada House in Trafalgar Square on the eve of the London Wine Fair.
Redelmeier came up with the idea of promoting Ontario Chardonnays as a group effort. "A rising tide lifts all boats," he says. "It's wrong to be very competitive with each other. The guy down the road is not the competition. The guy in Chile is the competition." He got the idea after a Chardonnay from Ontario's Le Clos Jordanne, put in as a ringer, won a prestigious tasting of French vs. California Chardonnays in Montreal last year.
"We're all in this together," says Bill. "The event is as much about producing fellowship as promoting our wines. What we're trying to do is build the Canadian brand. A generation ago, the New Zealand wine industry launched Sauvignon Blanc in Britain, and it put New Zealand wines on the map."
Bill Redelmeier's Seriously Cool Chardonnays from GoodFoodRevolution on Vimeo.
Every beverage the LCBO sells undergoes sensory evaluation and chemical analysis for safety, quality and authenticity.
The exam begins with the sample and it's completely redone when the actual shipment arrives. Later, if you're not pleased with your purchase, you can take it back!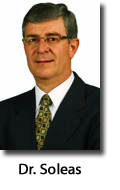 That's all part of the job for enologist and biochemist Dr George Soleas, Senior VP, Logistics and Quality Assurance, whose staff perform 400,000 lab tests a year and taste 5,000 products. QA has a high reputation and its certificates of analysis are accepted worldwide.
Testing begins as the label is photographed and checked for accuracy. On table wine labels, for example, the alcoholic strength must be accurate within 1%. For fortified wines it's .5%, spirits .2%, beer .3%.
[The beverage bottles, bags, boxes, etc., and their cartons have to meet strict packaging standards to survive high-speed logistics through busy warehouses.]
Next, the beverage is tested for toxins, pathogens and contaminants, preservatives and additives and the search is thorough because the potential list is long: lead, cadmium, cobalt, arsenic, copper, antimony, pesticides, fungicides, methanol and more. Even synthetic dyes in liqueurs are checked (blue gin, for one). QA technicians measure ethanol, volatile acidity, sulfur, even the salt in cooking wines.
Every product is examined by QA staff in the sensory evaluation lab for flaws and off-flavors. If they make it to the store shelves, they're retested annually.
With the latest equipment, the lab, which has dual ISO accreditation, measures molecules in parts per billion (ppb). QA operates 24/7 and also provides commercial services to Health Canada, other liquor boards, wineries, insurance companies and international health organizations. The department also helps test and taste VQA wines. Its $175 testing fee keeps things "cost neutral".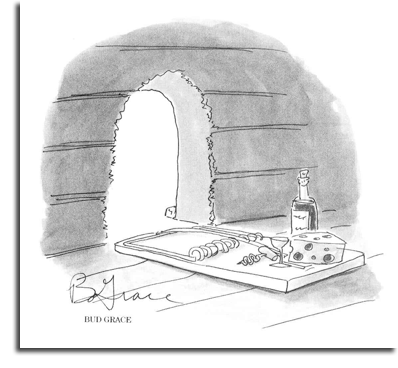 QA also authenticates beverages to prevent fraud, helps liquor inspectors check if bars are watering drinks, and helps police identify contraband booze.
Its scientific database is tapped by Health Canada, the World Health Organization and the EU to establish health and safety guidelines.
In applied research, QA collaborates with industry and universities on issues like cork taint, antioxidants and pyrazines.
Ethyl carbamate is linked to cancer in animals and table wines are rejected if they contain over 30 ppb (100 ppb in fortified wines), although small batches of old vintages are given leeway. Ancient vintages can be returned for refund, too, but only for the original price!
About 80,000 bottles are returned annually, "didn't like it" being reason #1 although some Pinot Grigio was 100% water thanks to a bottling glitch! Returns run around $600,000 vs total sales of $4.3 billion. Leftover product is recycled into industrial and medical alcohols.


Bordeaux is home to some of the finest (and most expensive) wines of all time.
Yet its greatest glory is its dazzling diversity as the source of delicious, affordable wines from 10,000 producers – all reflecting the distinct character of their region.
In short, these are wines that taste of place.
Growers have spent centuries carefully matching each vine to its ideal location, with mineral-rich, well-drained sub-soils of gravel and clay and the sunniest slopes to get the best results. This terroir, as the French say, produces the ultimate grapes, to be lovingly crushed, fermented and blended into superb wines.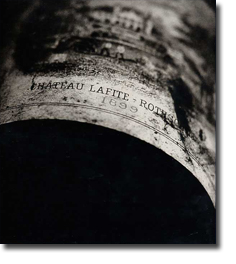 Icon wines like Château Latour, Lafite, Mouton-Rothschild and Margaux are handcrafted to evolve for decades and be investment-worthy. Older vintages can cost the price of a house – but their little brothers are a steal! They're easy to find and there are so many choices.
The laws of appellation controlée (AC) cover every nuance of cultivation from permitted vine varieties to the picking date, techniques of winemaking and amount produced (600 million bottles in all). Even the tiniest parcels of vines across the 240,000 acres are mapped out and the producers ranked or "classed". In 1855 the wines were classed from First Growth (Premier Cru), headed by Lafite, down to Fifth based on their prices. A Château can be very grand or a simple farmhouse!
The basic level is simple appellation Bordeaux, nearly half the total, often made by co-ops. Superieur is .5% higher in alcohol (most Bordeaux is relatively low in alcohol, 11-12.5%).
You'll find the top estates around the Medoc villages of Pauillac, St. Julien, St-Estèphe and Margaux on the Left (eastern) Bank of the Gironde Estuary, famed for Cabernet-powered wines; and St-Emilion and Pomerol on the Right Bank, where Merlot is king. Upriver from Bordeaux are the sweet elixirs of Sauternes and Barsac and the superb red appellation of Graves (now Pessac-Léognan) home of famed Haut-Brion.
Manly Pauillac sheds its tannins slowly to reveal intense black fruits, toasty oak, leather and spiciness. Margaux shows wild berries, floral elegance and femininity. St-Julien leans to cassis, mocha and cocoa. St-Estèphe is all black plum, blackberry and elderberry. The Right Bank wines are dark chocolate, red cherries and creamy oak.
The weather is a crucial quality factor in this cool, damp region close to the Atlantic coast, and the vintage year on the label is important. The winemakers hope for no late frosts, a little rain, no hail, sunny days and a rain-free harvest.
The permitted grapes – Cabernet Sauvignon, Cabernet Franc, Merlot, Petit Verdot, Malbec and Carmenère – are vinified by plot and by variety, before barrel-aging. Blending assures consistency year over year. This "Bordeaux Blend" of grapes is known as Meritage and emulated by winemakers everywhere, notably in California.
Here in Ontario, as a shopper, you could try to track down Château Mouton Rothschild 2003 at $580 or the '05 for $995 or sample the sibling Mouton-Cadet for a mere $14.45. Both are red, dry, fruity with cassis and black cherry nuances. One's a Ferrari, one's a Chevy, but they'll both give you pleasure.
Or try Château Cluzan, a well-priced 2006 at $14.95, elegantly fruity and balanced, with red currant, mulberry fruit, new leather and spicy oak to match roast beef or lamb. Or the lovely Merlot-driven Château de Giron, $17.95, made by the well-named Laurence Lataste, an Aliénor, women winemakers in the tradition of Eléanor, 12thC Duchess of Aquitaine.
For great value at $14.95, there's Château Ducla '06 from major négociant Yvon Mau, all red currants, raisins, dark chocolate and black cherries. Or Château Grimont Cuvée Prestige, $18.95, brimming with toasty oak, wild berries and forest floor, underbrush notes.
Then there's Château La Roche d'Orée 2006, $17.95, cellarable yet elegantly dry, fruity and drinking well now with licorice, cassis and cedar notes. At the higher end of the value scale Château Liliane Ladouys '04 is a Sunday wine. Silky, velvety with hints of dark chocolate, cedar shavings, rich ripe red berries and fine tannins. The '05, arriving now, is even better!
Each one tastes of place and vintage, like sunlight in the bottle. Recent good vintages are 2000, 2002, 2003, 2004, 2005 and 2008. In these years you can confidently buy less illustrious wines, otherwise buy the best you can afford.
Please take me back to the top of the page!