Helpful hint: click on labels and photos for even more information!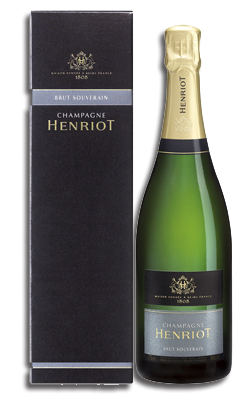 Henriot makes wonderful Champagne. Its other great accomplishment is being the enlightened owner of Bouchard Pere & Fils and William Fevre, historic wineries that produce fabulous Burgundy 200 km to the south.
Full and delicious, Henriot's Souverain Brut Champagne, $56.95, is great! Some bubblies can be acidic and thin, but this Chardonnay-driven wine is full-bodied, rich and fruity with an elegance that must be experienced. Smoky-mocha and vanilla with peppery lemon-melon fruit at the core, white flower scents and a citrus tingle on the tongue (92).
The Bouchard reds and whites, particularly the Grand Cru and Premier Cru of the 2011 vintage, which was smaller and more difficult than usual, are excellent. The Fevre Chablis Grand and Premier Cru 2011s are white magic.
There's a good supply of affordable 2010 Bouchards in the LCBO, like the flinty, hazelnutty Pouilly-Fuisse, $26.90, the pear, citrus and mineral Petit Chablis, $19.95, and the spicy, biscuit-apple Macon-Lugny St Pierre, $15.60. Bouchard's 2010 reds here now include the cherry-strawberry-earthy La Vignee Bourgogne Pinot Noir, $17.60, and the silky new Beaune du Chateau 1er Cru, $36.95, already drinking well. Bouchard Gevrey-Chambertin, $48.95, is in dwindling supply until the 2011 comes in.
The light, crisp William Fevre Champs Royaux Chablis, $21.95 shows orchard fruit with zesty citrus acidity. Meanwhile, there's a fine Beaujolais Villa Ponciago La Reserve Fleurie at Vintages for $21.95, soon to be joined by sibling Ponciago Beaujolais-Villages for $15.95. Both are upscale Gamays that measure up to 1er Cru Pinot Noirs.
Woodman Wines, (416) 767-5114 has a 2011 Burgundy offering that features Bouchard's Grand Cru Chapelle-Chambertin (91) and Le Corton (92), rare and collectable at $248 and $149. These legendary wines show spicy rich plum, ripe raspberry, kirsch, pencil lead and cigar box nuances. They're cellared in ideal conditions inside the Chateau de Beaune, built by Louis XI in 1482.

Among the Premiers Crus, I'm impressed by Beaune Marconnets, $62, Pommard Rugiens, $105 (both 92), and Volnay Caillerets Carnot $97 (93), ethereal and graceful.
More affordable are two 2011 Villages-level reds: Chambolle-Musigny with great aromatics (93) and a perfectly poised Gevrey-Chambertin, both $58 (94).
Among the superstar 2011 Grand Cru whites, Chevalier-Montrachet, $383 (94) and Corton-Charlemagne $211 (93) are simply outstanding, like Bocelli hitting his top notes! The 1er Cru Beaune Clos Saint-Landry at $69 has green tea, herbal notes with intense minerality (92) and the Villages Puligny-Montrachet $70 is rich, ripe and fruity with a citrus core (92).
The Fevre 2011 Chablis are all 90-point-plus investment wines. Les Clos, $117, Les Preuses, $103 and Bougros, $85, are Grand Cru with classic acidity, water on stone minerality and surgical precision of their limestone terroir.
More affordable Premier Cru offerings are of high quality and style, spearheaded by Vaillons, Les Lys and Beauroy all $52 and (93). The Fevre Chablis Villages, at $30, is super value.
---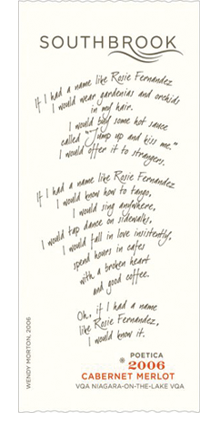 Wines are like kids, they can be terrible in their youth and then blossom into absolute treasures. They can be sweet and lovely babies and then go right off the rails as puberty hits.
Some wines are almost undrinkable at first and take years to slowly mature into complex, sophisticated wonders. Classics, in fact. The precocious early ripeners are often crowd pleasers that soon fade – from wine lists and from memory.
We writers recently had a chance to check out the Southbrook wine family, at least the Cabernet Sauvignon-Merlots and some Chardonnays – and they're a pretty good looking bunch. Some survivors and some stars.
Southbrook is a dairy farm turned roadside vegetable stand turned farm market turned winery on Major Mackenzie Drive in Vaughan north of Toronto that started selling fresh Ontario produce – from pumpkins to artisan mustards to marmalade with Glenfarclas.
Licenced in 1991, Southbrook made its very first wine at Klaus Reif's winery in Niagara. "Between us, Derek Barnett and I had 75 years of drinking experience and apart from a Wine-Art kit, no experience of making wine!" It's been a stellar journey.
Bill Redelmeier and wife Marilyn's son Andrew, born mid-crush on Halloween 1991, is now twenty-one!
The first year Southbrook used only its own grapes, grown in Niagara, was 2006. "You know it's estate fruit when the label says organic and biodynamic," says Bill proudly of his Demeter-certified winery.
The first superstar vintage was the 1999 Cab Merlot, which won Wine of the Year and tons of other awards. And it's still holding up.
The Whimsy! Chardonnay Lot 20 2010 is brilliant and well worth the $34 asked: butter, cream, ripe melon, soft vanilla and a big Meursault finish with delicate oak (92). Try the winery direct.
Southbrook's high-end Poetica range features brilliant writers like Vancouver's Wendy Morton and her random acts of poetry (as shown above).
---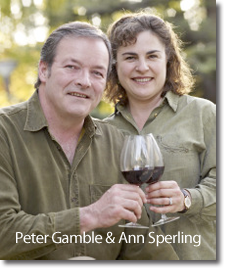 While Canada was doing its enthusiastic bit to celebrate Argentina's signature red wine on Malbec World Day, two famous Canadian winemakers were conspicuously absent.
Ann Sperling and Peter Gamble were working diligently in an ancient vineyard in Lujan de Cuyo, Mendoza, April 17, making one of Argentina's best new Malbecs at their Versado wine project.
Picking had started six days earlier after Ann and Peter made three selections, marking out vine blocks based on fruit thinning, berry size and the effect of irrigation. The 2013 vintage was under way.
The 2009 Versado Reserva (v) $59.95 (92), has already been hailed as the best Argentine red to arrive in Canada and the entry-level 2010 Versado Malbec $24.95, is no slouch, either (90).
Unlike many muscle-bound Malbecs, these two have Bordeaux-like finesse, silkiness and understated power. Cassis, mocha, vanilla and a phalanx of ripe black berry fruit, cedar cigar box and pencil lead nuances provide complexity and harmony. No carnivore should be without them in the cellar.
No surprise from such renowned husband/wife winemakers: Peter has lent his expertise to prestige winery start-ups including Stratus, Benjamin Bridge and Ravine. Ann makes the wine at Southbrook and her own Sperling Vineyards in BC and has been the winemaker for Malivoire and Creekside.
They'll speak to you directly through the new audible tags on their website at www.versadowine.com.
You'll discover among other things how, with Moray Tawse, of Ontario's Tawse Family Winery, and the McConnell family, of Nova Scotia's Benjamin Bridge, the couple renovated and refurbished their Mendoza property and now offer it as a guest rental villa.
Meanwhile, wines like Versado (the name means well-versed) will help make Malbec Day every day for most of us!
Argentina Snapshot
Malbec exports up 11.4% in value in 2011
Torrontes up 26%

Canada is the #2 wine importer of Argentina, behind the US.
Biggest growth was in China at 68%
Vines are planted on 228,575 hectares and grown north to south all the way from 22 degrees North to 42 South.
(Originally from Cahors, France, it has 22 recognized clones. The clusters are smaller, the skins thinner and tannins sweeter than the French versions.)
Interesting Choices
Trapiche Sparkling Extra Brut
Graffigna Centenario Reserve Pinot Grigio 2011
Dominio del Plata Crios Torrontes 2011
Broquel Chardonnay 2010
Santa Ana La Mascota Chardonnay 2010
Trivento Amado Sur Torrontes/Viognier/Chardonnay 2011
Zuccardi Q Malbec 2009
Rutini Malbec 2009
Familia Schroeder Saurus Barrel-Fermented Malbec 2009
Dona Paula Estate Malbec 2010
Benegas Malbec 2009
Kaiken Ultra Malbec 2010
---
"Find a penny, pick it up. All day long you'll have good luck."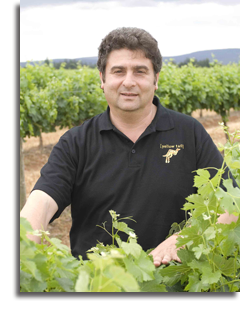 If you see a bottle of Lucky Penny, pick that up, too!
John Casella's Lucky Penny Red and Lucky Penny White are beautifully balanced, distinctive blends – the red is Shiraz, Cabernet and Merlot, the white, Chardonnay, Viognier and Pinot Grigio.
And they won't cost you a fortune at $17.95 and $16.95 respectively, so you'll be able to share the luck, and the pleasure.
Thanks to Casella, Australia's [ yellowtail ] genius, you won't have to gamble on whether or not you'll actually like the wines – they come with clever scratch and sniff labels that accurately deliver pear-honey and apricot aromas on the white; red berry, chocolate and vanilla on the red.
Casella uses the words "distinctiveness" "intensity of flavor" and "style" to describe how Lucky Penny complements his fabulously successful [ yellowtail ] range, whose sales are a jaw-dropping 11 million bottles a year. [ yellowtail ] is the category leader globally, selling for around $11-$15 in Canada.
Lucky Penny is being launched first in Canada rather than in the US, and its production is just 10-15% of [ yellowtail ], sourced from selected vineyards in South Australia. I score both wines at 90. They're carefully crafted, using top-notch fruit, French and American barrique aging for the red, and both are tremendous value.
I also like the fact that both are moderate alcohol, 11.5% and 13.5%, which makes them elegant and food-friendly as well as party-perfect. Think roast chicken and grilled squid or white fish with the white; slow-roasted lamb shoulder or mushroom risotto with the red.
Good luck, mate!
Please take me back to the top of the page!