Helpful hint: click on labels and photos for even more information!


The land makes the wine. We just present it to you.
That's how a small group of Ontario winemakers celebrates "somewhereness" – the beauty of the land creating the wine in your glass, the aha! moment of terroir.
We asked a couple of them how they personally defined this magical sense of place.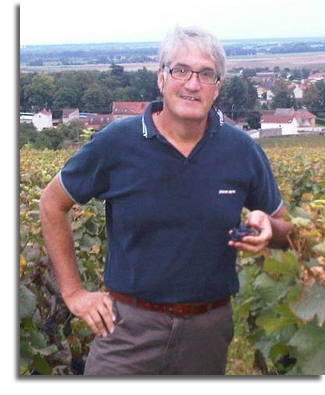 Québec-born wine gypsy Thomas Bachelder has lived in and works in three beautiful cool-climate Chardonnay and Pinot Noir regions: Burgundy, Oregon and Niagara, establishing tiny craft wineries under his own name in each one. As he puts it: "The hands, techniques and the palates remain the same, only the terroirs change."
Bachelder contends that the somewhereness of the site comes through in the glass. "If you aim to make a wine with the intense focus on site that Burgundy has, you'll do that right here in Niagara (or Oregon).
"The only way forward is specificity, site selection. It's like the 100-mile diet. You can't get more local than that.
"Once you find a site you like it's a hook that will bring you back year after year to see what each new vintage has brought, whether it's in the Mosel, Burgundy, in Niagara or Chianti.
"It's easy to lose somewhereness, though," he adds.
"You can obscure it in the winery.
That's why we never have more than 15% of new oak barrels for our whites, for example. For our single-vineyard wines, I look for individual barrels that have the most harmony and synergy and I don't over-oak the wines. It's easier to arrive at a harmonious blend (of several vineyards) every year. It's much harder to consistently do a single-vineyard wine that you're proud of.
"The single-vineyards are not Tuesday night wines (they spend 16 months in barrel). They're Christmas wines at 45 bucks, or for a special dinner with friends. And they all have somewhereness."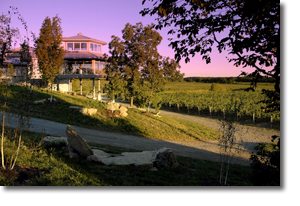 Ed Madronich of Flat Rock Cellars, which owns and gently farms 80 acres of Chardonnay, Pinot, Riesling and Gewurztraminer vines along the Twenty Mile Bench in Niagara, also believes somewhereness starts in the vineyard: An example he uses is his own Riesling, which is grown on two separate blocks.
"One is 30 feet higher in elevation. On average the temperature is slightly cooler up at Nadja's Vineyard and there is less soil on top of the limestone bedrock.
"So what? Well, believe it or not, that minor difference creates massively different Rieslings," says Ed.
"Nadja's Vineyard is dry and crisp with citrus flavors. By comparison, the Rieslings from the warmer block, with more soil atop the limestone, have riper, juicier flavors of peach and apricot."
He adds that the flavor of his Pinot Noir grapes varies within a vineyard depending on sun exposure, slope and variations in the soil. He literally tastes the vineyard, sampling grapes every few feet as he walks along the rows of vines.
"At harvest we pick sections of the vineyard based on where the ripest flavors are. You could say we're farming flavors."
The somewhereness group, which came together in 2007, includes 13th Street, Bachelder Niagara, Cave Spring Cellars, Charles Baker Wines, Flat Rock, Hidden Bench, Hinterland, Malivoire, Norman Hardie, Southbrook, Stratus and Tawse.
As wine writer Matt Kramer, who coined the term, said, "Somewhereness celebration makes sense in a single sip."
---
The 1.5 million hectoliters of wine (62% white, 30 red and 8% cremant sparkling) are classified into a hierarchy of 33 grand crus, 44 premier crus and villages, and 23 regional Burgundies. That's 193 million bottles, and Canadians are buying 5% more Burgundy every year despite a strong euro.
A lot of people feel that Burgundy is the birthplace of terroir and the Burgundies have never been better than the last few vintages but also harder to find because of smaller harvests, according to Francois Labet of the Burgundy Marketing Commission, a winemaker and grandson of a mayor of Beaune.
Inventories are very low and this highly regulated region can't just go ahead and plant more vines the way you can in the New World.
One of the bellwethers of every vintage is the annual presentation of the Bouchard Pere & Fils wines and the newly arriving hot and sunny 2012 vintage Burgundies look very promising. The red wines are rich and expressive with forest berry fruits, supple tannins and mineral nuances.
Le Corton, (93) is a relative steal at $175 vs the $406 Clos-de-Beze (91) but we're talking Christmas wines here, of course! Grand Crus, tiny production, huge demand + almost unaffordable. Charming and expressive.
In the slightly less surreal world, Savigny les Beaune Les Lavieres at $62 is a doable red Burgundy that's delicate, elegant, vibrant red berry perfect with fine tannins and gloriously balanced acidity: perfectly food friendly with white meats and game birds (88).
Through Woodman Wines, (416) 767-5114.
---
Sandwiched between Burgundy and Switzerland, tiny Jura is more famous for Louis Pasteur than the local wines whose fermentations the scientist demystified. Even Scotland's whisky island of Jura may be better known!
Pasteur, by the way, is quoted as saying: "A bottle of wine contains more philosophy than all the books in the world." Gotta love that!
It was another Jura native, Alexis Millardet, who grafted French vines on American vine roots to defeat phylloxera, the dreaded killer of Europe's vineyards. (And he also created the Bordeaux Mixture, copper sulphate, to combat vine mildew.)
Granted the 80-km strip of sub-Alpine marl, limestone scree, shale and gravels (even star-shaped fossils!) had been making wines for more than two millennia, it has been overshadowed by Burgundy. About 100 villages and towns and 200 vineyards shape the gorgeous landscape. Growing less than 1% of France's wines, it's the "grandest of the small wine regions."
A series of villages around Arbois, Jura is dominated by steep valleys and forests of spruce, used to smoke ham and sausages. It's tiny with only 2,100 hectares of vines – the same as Margaux in Bordeaux.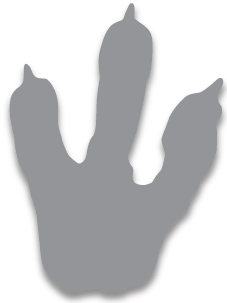 Leading producers include Baud, Pignier, Tissot, Dugois, de la Touraize, de la Pinte, Rijckaert, Claude Charbonnier and Champ Divin.
Products include the renowned Vin Jaune. The golden wine comes from Savagnin grapes matured six years in oak under a natural veil of yeasts.
This oxidation creates a Sherry-like wine, unfortified but with an intensely hauntingly bone-dry straw, morel, toasted bread and mineral character. It can last months after being opened and goes beautifully with creamy pasta, fish and crustaceans. Shipped in the Jura clavelin, a traditional 620mL bottle, said to reflect the "angel's share" or evaporation (about 40%) during cellaring. Chateau-Chalon produces Vin Jaune exclusively.
Straw Wine, vin de paille, comes from overripe grapes gathered in wicker baskets and left on straw mats or hung in bunches in airy rooms to raisin for three months and be pressed after Christmas.
Slow fermentation produces 16% wines aged three years in oak. 100kg of grapes yields a mere 18 litres of succulent almond and fig flavored wine. Serve with aperitifs or desserts. Or Comte cheese, of course.
Cremant du Jura sparkling wines are clean, fresh, hazel-nutty and racy, Champagne style and vinified like Champagne (for half the price!).
Macvin du Jura is grape juice fortified with brandy and aged two years, creating aromas of orange peel, quince, prune, fig and stewed fruit. Perfect for chilled aperitif or foie gras or desserts with chocolate.
Still white wines are Chardonnay and Savagnin, blended or separate, matured for years in barrel, developing first floral then vanilla, walnut, grilled hazelnut and green apple nuances.
The pinks and reds are from Poulsard, Trousseau and Pinot Noir varieties alone or blended. The flavors range from morello cherries, blackberries and raspberries to spice, wood, firm tannins, humus and leather, even passion fruit.
There are currently six Jura wines available in Ontario:
Berthet-Bondet Vin de Paille Côtes du Jura 2007

,

324806 (v), 375 mL, $48.95

.

Domaine Benoit Badoz Vin Jaune 2005

,

525329 (v) 620 mL, $ 54.95

.

Domaine de l'Aigle À Deux Têtes En Griffez Côtes du Jura 2009

,

Henri Le Roy, 323600 (v) $23.95

.

Les Clous Côtes du Jura 2010

,

323618 (v) $29.25

;
and from Vintages Online:
Domaine Rolet Père & Fils Naturé de Jura 2009

,

277343 (v) $16.45

Lionel Osmin Foehn Jurançon 2009

,

343582 (v) $25.95

.
The Jurassic was the Age of the Dinosaurs, whose feet were probably the world's first to tread grapes.
Please take me back to the top of the page!