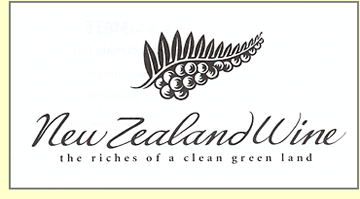 Chardonnay in New Zealand is all over the map.
Planted everywhere and made in a myriad of styles, it's only a grape's throw in importance behind the country's signature herbaceous, cat pea on a gooseberry Sauvignon Blanc.
Sauvignon with 41% and Chardonnay with 38% dominate the 9,000 hectares of white wine vineyards in the clean, green land down under.
That's the mostly cool-climate land down under, and its styles of Chardonnay generally tend towards lean, crisp and elegant rather than opulent, buttery and sensual.
With a few exceptions, they're food wines in the manner of white Burgundy and Chablis rather than blockbusters from California and Australia. And Chardonnay is also a partner with Pinot Noir in the thriving NZ premium sparkling wine production. They don't steal the name champagne
New Zealand's a north-south ribbon of two islands whose temperate maritime climate is controlled by the massive southern oceans surrounding its svelte geography. Vintages tend to be unpredictable (unlike California/Oz) and the wineries (they're usually in coastal locations) are still improvising and improving as they go
Young NZ Chards tend to go well with seafood, especially scallops, crab, crayfish, white fish and salmon. With a little age they develop a richer texture and toasty nuttiness that suits stronger flavored and more savory dishes and creamy sauces.
Canada is the 4th largest export market for New Zealand, after the UK, US, and Oz, and at a recent tasting in Toronto, the stylistic range of its Chardonnay was strongly demonstrated.
From warm, humid flats and slopes of Northland, Gisborne and Auckland to scenic mountains of sub-Alpine Central Otago in the deep south, home of "wines with altitude", about as far as Toronto-New York City, there's a flavor range from lush, pineapple-guava fruit salad to a more ageable, flinty, crisp, citrus, grapefruit-melon white peach character. It's a microclimate span roughly paralleling southern Spain to Bordeaux, but between 36 and 45 degrees south.
One perhaps dubious advantage New Zealand has is the intensity of its sunlight, according to Brian Bicknell of Seresin Estate in Marlborough, "thanks to the hole in the ozone layer over our part of the southern hemisphere.
"Meanwhile, leaf-plucking, shoot-thinning and crop-thinning are widely practiced throughout the country to optimize quality. And grapes are usually hand-picked, whole cluster pressed, and barrel-fermented for soft-textured wines capable of good bottle development."
The winemakers also have to be on their toes for killer frosts, and there's a fleet of 23 helicopters on standby on any seriously chilly nights -- "at $1,400 an hour, each! Sometimes they have to hover in a stack at 30m and 60m when we have inversions," says Brian.
New Zealand's a niche player with 0.2% of world production, but it's quality-driven. There's a ferment of innovation and diversity, including more unoaked wines and the use of wild yeasts, and we can count on great things from future Kiwi Chardonnays.

Here's a quick regional sampler:
From Hawkes Bay, east coast, north island, Te Mata Elston 2001: green apple-pineapple fruit, oak, vanilla and smoke, toasty background, decent length and good balance (87).
From Martinborough, southern tip, north island, Alana Estate 2001: fat, thick, creamy, almost viscous texture, toastiness, vanilla and complex pear-peach fruit character (86).
From Marlborough, northern tip, south island, Forrest Estate Vineyard Selection 2001: crisp lime, citrus and pear fruit notes, nice balance and mouth feel, toasty nuances of French oak (86).
From Central Otago, deep south, south island, Felton Road 2001: quite Burgundian apple-pink grapefruit, lime, vanilla toastiness (88) from a cool vintage. The '98, a warm vintage, shows hazelnut, toasty, butterscotch, floral, tropical character (87). Both are barrel-fermented.
Pinot fans should check out Pinot Noir New Zealand in Wellington, Jan 28-31, www.pinotnoir2004.co.nz

Austria Finally Gets Serious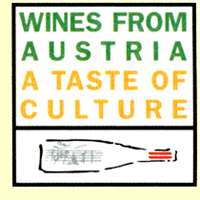 And, lo, in the early world of wine law, first there was AOC (France), then came DO (Spain), DOC then DOCG (Italy), AVA (US) and VQA (Canada) and, now, say hello to DAC!*
What's DAC? Controlled District of Austria, don't you know! Districtus Austria Controllatus, actually.
In this spectacularly beautiful wine country no bigger than Rioja or the Loire, famed mostly for winter sports, Mozart, and the Vienna Boys Choir, there are 24,000 (mostly tiny) producers in16 (mostly tiny) regions producing hundreds of wines from 21 official grape varieties in 10 quality descriptions and very different styles. (Headache yet?) Among the grape varieties are Welschriesling, Chardonnay alias Morillon, Gelber Muskateller, Neuberger, Zierfandler, Bouvier, Rotgipfler, Blauer Wildbacher, Rathay and Roesler. Enough already!
Austria's signature Gruner Veltliner grape variety, planted everywhere and 1/3 of Austria's vineyards, could theoretically be sold under 160 quality designations! The mind boggles...

Lenz Moser, the most important Austrian producer, according to the report under my hand, is delighted with the emergence of a comprehensible appellation system that will enable consumers to distinguish, say, an Austrian Gruner Veltliner from the Weinviertel DAC from a Hungarian or Slovak version. In other words, a quality wine with 12% alcohol, dry, fruity, spicy, without oak, clean on the nose and palate, sold only in glass bottles and not before March 1 of the year after harvest. And only from the defined region NE of Vienna. It's all about terroir, not grape variety!
The result? Clarity of offer, informed buying decision. Consistency of style a la Bordeaux, Rioja or Champagne. More sales...?
Identity crisis for a country surrounded by Germany, the Czech Republic, Slovakia, Hungary, Slovenia, Italy, Switzerland and Liechtenstein? You bet!
Blind tastings and rigorous enforcement are the order of the day to ensure consistency and authenticity. Weinviertel is the first DAC and next will be Mittelburgenland as other regions follow suit.
Austria's wine exports are hitting record levels and one bottle in four, surprisingly, is red (mostly Zweigelt) improving rapidly with reduced crop yields.
What to buy?
Among the Gruner Veltliners: Schloss Gobelsburg, Brundlmayer and Angerer, all from Kamptal region; Felsner and Undhof Salomon, from Kremstal. These are delicious whites with white pepper, spicy, citrus, occasionally vanilla and pineapple character, herbaceous and enticing. For info, call the LCBO Infoline.
A clean, fresh and melon-grapefruity bubbly is the Schlumberger Blanc de Blancs from Weinviertel.
Sauvignon Blancs: Tement Steirische Klassik and Wohlmuth Elite, both from Sudsteiermark scored in the high 80s for me and are here on Consignment.
Among the reds, Leth's Blauer Zweigelt Gigama, Iby's Blaufrankisch Chevalier and Hans Moser's Vintage Top Select are standouts (89-90).
For sweet wine fans, Hafner's G-V Icewine and Nittnaus Premium Icewine from Neusiedlersee will appeal. Likewise, the luscious Trockenbeerenauslese from Elfenhof and Alfred Fischer.
Again, call the Infoline at 416-365-5900 for the importing agent's number.
*Port was the world's first legally demarcated wine region.
More Than Chianti, Ruffino IS Tuscany
Chianti Ruffino the wine is owned by Folonari the family, and Folonari the wine is owned by, let's see, somebody else. Confusing, yes?
Adolfo Folonari, who is leading Ruffino into its 126th year as one of the foremost names in Tuscan wines, explains: the Folonaris, winemakers in their own right since 1825, sold their own name and their winery (now owned by Gruppo Italiano Vini) in 1970 to focus entirely on fine wines.
"We fell in love with Tuscany," says Adolfo. So the Folonari family took over Ruffino's vines and wines, popular for decades in Canada, a top export market. There was a further internal reorganization of wine holdings among different arms of the family in 2000.
The Tuscan Estates of Ruffino encompass 1,800 acres of single vineyards and its elegant, fruit-driven wines are carefully made, to be enjoyed young and fresh.
They range from traditional Chiantis based on 100% Sangiovese grapes, to softer, more approachable Merlots, Cabernet Sauvignons, Pinot Noirs, Chardonnays and Orvietos.
And they represent fine expressions of their regions, Chianti, Montalcino, Siena, Orvieto, Umbria, and even a super-Tuscan blend, Modus. [Use of the governo method makes Chianti different from other Italian wines. A second fermentation is induced by adding must (juice) pressed from semi-dried grapes, for richer, softer wines.]
Try them with braised rabbit, porcini and polenta, or a selection of full-flavored Italian cheeses and walnuts.
On the LCBO General List: Orvieto Classico 2002, $9.95, (86) is unoaked pale gold, crisp, clean and fragrant with hints of honeysuckle, citrus, melon, pear and stone. Procanico/Grecchetto grapes. Refreshing value. Chianti Ruffino $13.95, fruity, elegantly dry, easy-drinking and quite concentrated (85); big brother Riserva Ducale $24.95, is a modern, velvety cherry-fragranced mid-weight red for gracious dining (89); Aziano, $15.95, is complex, spicy, fat, almost nutty, with light tannins and cherry aromas (88); Santedame, $22.95, is oakier, bigger and more intense, from a single vineyard in Chianti's "Golden Basin" (90).
Vintages: Riserva Ducale Gold '97 spends 3 years in small oak barrels and a year in bottle before release. It has zip aplenty, and youthful lively fruit. Great vintage, super wine (93); Lodola Nuova Vino Nobile di Montepulciano, untasted, arrives in September.
Classics Catalogue: Riserva Ducale Gold '90 shows the wonderful aging capacity of Ruffino wines. Dense, vibrant with a sweet prune-plum core, wonderful now (91); Greppone Mazzi Brunello de Montalcino '97, refined and subtle, is a big, handsome keeper (90) $65-$70; Modus Toscana '98, an innovative Sangiovese, Cabernet Sauvignon, Merlot, blend, is all New World-style blackberry, cassis, vanilla and French oak. Delicious, $55-ish (91).
More info, 905/238-3222, www.charton.com


Casting its lot exclusively with the screwcap (sorry, Stelvin) brigade, reborn Rosabrook Estate is set to resume its place as one of Margaret River's best premium wineries.
This boutique, purchased by a group of small investors (think dentists) last year, produces "New World Bordeaux" style wines in this bottom-left corner of Western Australia bounded by the Southern and Indian Oceans.
The 2002 vintage will have all its whites, and reds, too, under screwcaps. Down Under, the reds under screwcap are outselling the same reds under cork, according to Rosabrook's Michael Hill. The Stelvin wines taste fresher and never have any moldy cork taint, he adds. The advantages include: no bottle variation, elimination of premature oxidation and, as a bonus, a user-friendly package, so you can cellar your wines standing up, no corkscrews, no crumbly corks, and you can reseal leftovers for the next day! [Add British Columbia to screwcap country. The BC Wine Institute has approved them for Vintners Quality Alliance designation along with corks.]
Born in New Zealand ("that makes me an escaped convict") Hill is now, in his own words, a "true Aussie, a chip on both shoulders", and his wines are equally refreshing. Pouring recently in T.O., he explained that the old Rosabrook operation had been sold as an old-vines vineyard, taking its wines off the market for several years, but that the new investors are now restoring it as a serious winery.
Chief winemaker is Bill Crappsley, developer of Evans & Tate wines and much admired in Australia.
Available wines: Shiraz 2001, $29.95 (v) 970509. This Rhône-style signature Rosabrook varietal is very Côte-Rôtie, black truffles, smoke, toast and big tannins around a core of sour cherry, blackberry fruit (88) The '99, for aging comparison, now has a nicely evolved menthol-cassis blackberry character; Cabernet Merlot '99, $29.95ish (Vintages September). Morello cherries, pipe tobacco, smoke, spicy, soft and chewy texture, dense color, a 60/25/15 blend of Cab Sauv, Merlot and Cab Franc (89); Cabernets 2001, $45, Classics Catalogue 949370. A beautiful monster! Silky, fruity with a Christmas pudding nose, anise, chocolate, mocha and coconut, ageable and deserving of being decanted well ahead for current drinking (92).
En route soon, the 2002 Cab Merlot and Chardonnay.
Please take me back to the top of the page!