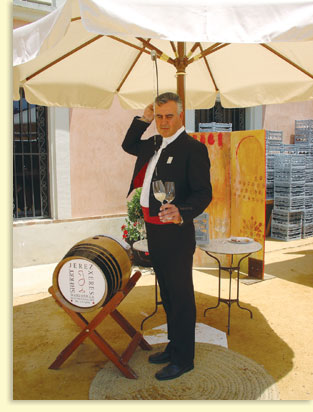 How Sweet It Is
Nectars of the Gods
Today, when people talk "dry" but drink sweet, or at least off-dry, it's deeply refreshing to be at centre of a universe of authentic sweet wines.
Dedicated to late harvest, botrytised and fortified wines, Vinoble is held every two years in Jerez, the lovely Andalusian town that shares its name (Sherry in English) with Spain's most famous wine. Here's a region occupied by Romans, Moors, then Christians that's almost as old as wine itself. It's the world capital of sweet wines.
Within the 12th C Alcazar fortress, with the white walled, red-tiled González Byass bodega and Jerez Cathedral below, perfumed by jacarandas, bougainvilleas and oranges, dive-bombed by a million swallows, Vinoble hosts the world's A-list:
These include super-luxe Sauternes Chateau d'Yquem, legendary Tokaji from Hungary, fine Ports, rare Sherries (we'll talk later about the Man Who Couldn't Find Sherry in Spain), Eiswein and Trockenbeernauslese from Germany and Austria, and other honeyed gems like Vin Santo, Alicante, Madeira, Malvasia and Monastrell. Even a stellar Japanese sweet white, as well as Canadian Icewine from Pillitteri at Stand #78!
The lineup embraced 20 countries, 120 regions, 402 wineries, 987 wines, and it's revealing to be nose to nose with so many true sweeties, as opposed to "dry" wines, especially some Aussie and California Cabs, Shiraz and Chardonnays that contain a stealthy cushion of residual sugar to mask faults and flatter the palate.
Take the botrytis-affected Japanese wine, one of the world's rarest: Grande Polaire Noble Rot '94, from the fruit-growing Yoichi area of Hokkaido, northernmost of Japan's four main islands, honeyed and Sauternes-like (90). After our tasting there are now only three bottles left in the world. Botrytis Cinerea is the "noble" rot, as opposed to the much more common and feared grey rot.
The golden wine shows delicate aromas of white truffle, honey, melon, beeswax and honeycomb with a mineral muskiness. Good acidity comes through in nuances of dried peach, orange marmalade and apricot, and it sells for US$300.
As in Sauternes, the individual berries, in this case, the German variety Kerner, are hand-picked in successive and labor-intensive passes through the vineyard (up to 14 'tries' at Yquem). The Botrytis has already made the grape skins porous allowing water to evaporate leaving behind increasingly concentrated juice with massive natural sugars, glycerols and fruity acidity, and transforming the flavors.
"All of our main islands grow wine and the potential is very good," says writer Yoshiko Akehi, "especially for Honshu. Our climate is a little like Germany's and we have many German grape varieties and the high humidity in 1994 gave us the first Botrytis ever in Japan. Ordinarily the grapes are sun-dried on straw mats."
In an echo from Ontario's pre-VQA past, Japan also makes dry whites from foxy-flavored Labrusca varieties like red Concord and white Niagara as well as the indigenous Koshu, which yields pleasantly fleshy, rustic, apple/pear-tinged sippers
The invitation-only Yquem vertical was led by Count Alexandre de Lur Saluces, looking like a rumpled academic, who has personally managed the last 35 vintages.
This sublime tasting took place inside Jerez's ancient Mezquita (the Arab mosque), which Carlos Delgado, commissioner of Vinoble, said wryly, would be a sacrilege if the wines weren't so wonderful!
No problem with the Yquem, a 500-year-old estate 40 km SE of the city of Bordeaux that now totals 100 hectares – only about one-third of which is bottled as Yquem – each yielding a minuscule 15 hectos of wine, one glass per vine, from mostly Semillon and Sauvignon and a little Muscadelle, and nine vintages were entirely scrapped in the last century.
Thomas Jefferson used a tasting sample to persuade George Washington to buy 30 cases and bagged two for his own cellar two centuries ago, and little has changed at Yquem, which has been owned by dukes and royals.
The '98 was a huge Botrytis year, creating one of the greatest Yquem's ever, incredibly complex, lush and intriguing, with an enormous range of honeyed aromas and flavors including flowers, hay, beeswax, chocolate, vanilla. Still a baby: "Better at 20 years, then 30, 50, even 100 years," according to Lur Saluces. Can't argue with that (98)!
In '95, September showers and humidity from the pine forests of the Landes and the Garonne tributary Ciron nearby fostered Botrytis and the rainy harvest was saved by a miraculous dry spell and frantic picking (250 pickers going full-blast!). Tropical mango, guava, honey-apricot and barley sugar with fruitcake spices, a big wine (95).
The '88 was a stop-go vintage, with pickers sent home (with pay) many days because the grapes were too wet. "The Bordeaux doomsayers were saying: 'Yquem is finished. They've waited too long," said the Count. "But we made many passes through the vineyard, right up to November 16, and ended up with small crop but good wine. Quantity is not important to me, only quality." Very deep gold color, flavor profile of caramel, toffee, burnt sugar, raisins, quince and persimmon (93).
"In '86, September was mild with enough rain to start the Botrytis and we began picking October 6. Downpours kept stopping us and we didn't finish until November 10, not as bad as '85 when we finished on December 19!" A foggy, Indian summer vintage, mineral, complex, with dried fruits, honey, beeswax, ferns and dried figs (94).
Right now, in Ontario, you'll have to settle for the '91, $229 per half-bottle, with 40 cases left, a small, frost-reduced but classic vintage (and a mere 4 bottles of the '98, a steal at $189!). Call Vintages at 416/365-5767. As one French poet put it, "like drinking light!"
As with other Sauternes, a great food match is alone as dessert itself or with blancmange, poached pears, apple tart, Roquefort, hard cheeses, and especially foie gras. Chill Sauternes to 12-14C.
Other Sauternes might include Chateau Suduiraut, for example. The '97, a great vintage, shows burnt sugar, honey, spice, cloves (91), or Chateau Climens, strictly speaking from next-door Barsac, a heady combo showing beeswax, vanilla and crème brulée (90). Crème brulée is also the signature of the Alsace Riesling 2000 Grand Cru Kirschberg de Ribeauvillé from Louis Sipp, one of an impressive lineup of sweeties from NE France. The Alsatians do a range of late-harvest and botrytised Muscat, Riesling, Tokay Pinot Gris and Gewurz that's simply mind-blowing. Top of the line is Sélection de Grains Nobles, individually picked perfect berries, like Yquem.
Other Botrytis beneficiaries are Anjou, Saumur and Touraine, where tourism has competed with vines since the Romans landed, preceding the crowned heads of France, whose Loire chateaux made it imperial cottage country.
Chenin Blanc (Pineau de la Loire) is the sweet grape of choice here, nobly rotted by those misty fall mornings, creating aromatic wines of aging ability and finesse. Communes like Côteaux de Saumur tend towards a light, elegant floral-citrus style, Vouvray lusher, showing more tropical and dried fruits and mint, Côteaux du Layon, crème brulée, honey, straw and black olives, Quarts de Chaume vanilla flan, apricot and barley sugar, and Bonnezeaux tending to caramel, cocoa, guava and mango. All with fine, racy refreshing acidity. Chenin also finds wonderful expression in South Africa (alias Steen), Australia, the US, Morocco and New Zealand.
Southwest France has a small army of sweet wines seldom seen in Canada, from Côtes de Gascogne, Pacherenc de Vic Bilh, Jurançon and Gaillac, from an even more obscure grape, the Petit Manseng, known in Gaillac as Loin de l'Oeil. Far from the eye, the eye being vine-grower-speak for the point where the vine trunk emerges from the ground - therefore...high or tall berry clusters. Gascogne, Gascony to you, also makes the traditional Floc, by adding unaged (therefore clear white) grape brandy to unfermented grape juice in a Cognac barrel. Delicious!
In Madiran, noted for its potent dry red wines and close to the Armagnac region, the local winemakers also fortify the fermenting juice of their black-skinned Tannat grapes to capture sweetness and a blast of fruit for their own delicious version of Port.
The natural sweet wines of Roussillon are below the radar: Rivesaltes, Maury and Banyuls, Grenache-based, and easy-drinking and in some ways reminiscent of a good Ruby Port, spicy, peppery, with a touch of cola, vanilla and blackberry, blackcurrant and plum, from the hot sunny southwest of France, at the foot of the Pyrenees near Perpignan. Seven centuries BC, Greek sailors from Corinth anchored there to load iron ore and to plant vines.
One day in three the wind blows strong: it could be the Tramonte, Canigounenc, Vent d'Espagne, Marinade (my favorite) or the Vent du Nord! Lots of schist and granite and sun for late-picking, although the sweeties here are made by 'mûtage', adding neutral alcohol to stop the fermentation then oxidizing some but not all the wines large, part-filled barrels (foudres) until they attain a Madeira character and color.
Monastrell, alias Mourvèdre, alias Mataró, is a mystery grape to most. But not in Spain, especially in Alicante, Murcia, Yecla or Jumilla where, as well as dry reds, it makes beautiful sweeties, like Castaño '01 from Yecla, for example, all kirsch, plum-peach and fleshy pleasure, from 70-year-old vines. From high-altitude vineyards and fortified, it's a poor man's Port (88). These wines sell in the 6-14 euro range.
Hécula '02, a bone-dry Monastrell made by Castaño, is being pitched to the LCBO. It's fruity, lush and deeply flavored, with ripe plums and smoke to the fore (90). Yecla is searingly hot but temp-controlled wine-making helps them make cool reds.
As in most of the Old World, the thirsty Roman legions planted vines in the cool climes of Germany, where Rieslings, especially, repay their keep with fine acidity and honeyed elegance that come from late harvesting and superb terroir.
Top of the hierarchy are late picked Trockenbeerenauslese and frozen on the vine Eiswein, surprisingly low in alcohol 6.5%-8% and back-breaking to make, in minute quantities.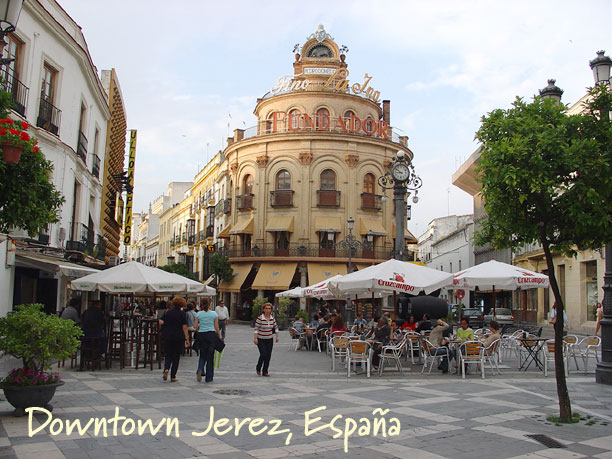 Facts 'n' Figures:
Germany has 100,000 hectares of vines, down from 350,000 in the Middle Ages; 13 regions stretching 300 km from Bonn to Switzerland, with distinct terroirs as the Rhine, Mosel, Saar and Ruwer twist and coil; cool winds demand sheltered sites; 10,000 mostly tiny wineries, averaging 10 ha, making 15,000 cases of up to 35 styles; mostly dry, 30% red; renowned for sweet wines;
Heading up the Andean contingent, where there's a growing Chilean late harvest production from Riesling, Gewurztraminer, Muscat, Sauvignon and Semillon, was Guillermo Farr Durán, an ex-road paver who makes top-notch wines including Passito Valle del Sol, Muscat-based, Italian-style and raisin-dried, at Viña Familia Farr in the semi-arid Talhuen corner of the Limarí Valley. Clean, fresh, papaya, peach, honey-melon and gingerbread-vanilla character (87).
"We placed second to a Canadian Icewine in a competition in Argentina, but the Icewine was very, very good," concedes Guillermo. Concha y Toro, known for its dry wines in Ontario, showed a tasty LH Sauvignon. Viña Montes a spicy, musky-nectarine LH Gewurz/Riesling, and Santa Rita a raisiny-resiny LH Semillon. It'd be interesting to see some of these at Vintages.
A scene of hot action was the Icewine stand of Niagara's Pillitteri Estates, showing red 2000 Cabernet Franc and '02 Vidal. Pillitteri's Andorra-based agent in Spain, Laurie Severn, reported heavy tasting traffic, to the slight consternation of less "exotic" nearby stands. "There's a lot of buzz. Icewine's selling like hot cakes!"
Peter Botos, Director of Hungary's Research Institute for Vine and Wine, had this to say about our Icewine: "It's a beautiful wine from Canada, and there's room for "new" products like this to lead the way for more people to enjoy all types of sweet wines.
"By contrast, Tokaji, the wine of kings and king of wines, is in the middle of a comeback after all the problems we had through the totalitarian regime (the Monimpex monopoly years). Today, though, quality begins in our vineyards and the ultimate quality difference is night and day. But we do have to communicate the greatness of Tokaji all over again."
In Hungary the noble rot is called Aszu and the wine is made from Furmint, Harslevelu and a little Muscat. The botrytised Aszu grapes are mashed and added to a base wine in controlled amounts called puttonyos, the more the sweeter. Essencia is even sweeter than a 6-puttonyos Tokaji and requires a stronger yeast to ferment. These wines spend years aging in barrel. Sweetest of all, Tokaji Essence, from the free-run Aszu juice, is used mostly for blending. There's a dry Tokaji, too, like Castle Island '02, 640235, $10.95, just released at Vintages, that's a fruity-citrus sipper with honeyed aromas.
Those contrarian Galicians from Spain's top left corner, were there, too, with super-dry wines made from Albariño, a Riesling-like grape, as well as sweet sippers. The dry white Martín Codax 2003, 984905, $18.95, is back in Vintages in October, The rare late harvest version at Vinoble was richer, dry and fruity, with grapefruit, melon nuances.
Albariño vines were introduced into Galicia's cool Atlantic Rias Baixas zone in the 12th Century by monks making the pilgrimage from Germany to Santiago de Compostela. Martín Codax was a 13th Century Galician-Portuguese troubadour who wrote poetry and music dedicated to women, beauty and romantic love. He probably drank, too!
Some of the world's finest wines, sweet or dry, are the age-dated Sherries. These "sacristy" wine, rare treasures once set aside for the family, are now being released in two categories, Vinum Optimum Signatum, minimum age 20 years, and Vinum Optimum Rare Signatum, at least 30.
This voluptuous flight at Vinoble, all 30-year VORS, all rated 93 points and up: Amontillados from Barbadillo (93) and Tradición (94), Olorosos from Pedro Romero (93) and Real Tesoro (96), Palo Cortado Pedro Domecq (95), Oloroso Matusalém (94), González Byass, and Pedro Ximénez Viejo, Osborne (94).
Allowed to release only 1/30th of their stocks per year so that the continuous blending in the soleras maintains the character of the wines, the few bodegas who own these gems bottle them after 30 years in barrel, despite shrinkage through evaporation and high carrying costs. The results, however, are simply stunning in their concentration, finesse and length of finish.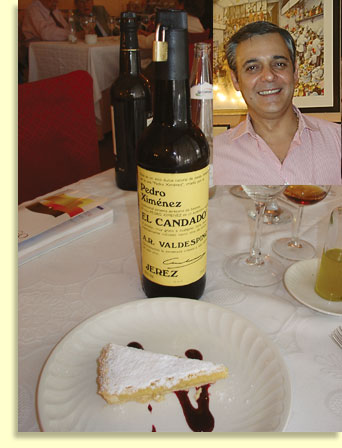 Diner's Delight:
La Mesa Redonda, 3 Manuel de la Quintana, Jerez.
Worth a major diversion! Small (38-seat), comfy, split-level room, offers a superb 30-euro tasting menu matched to four sherries, "plato y copa," dish and glass: sumptuous prawn-filled poached egg, with Fino, tender gilthead fillets with Amontillado, bull's tail off the bone, with Oloroso, and hand-made cream of lemon-almond cake, with Pedro Ximénez. Chef-owner José Valdespino (of the Valdespino Sherry family) honed his skills in California.
On a extra dry note, let's talk Manzanilla, driest of the dry Sherries: La Guita from Hijos de Rainera Pérez Marín, based in Sanlúcar de Barrameda, one corner of the Sherry Triangle with Jerez and Puerto de Santa María.
At Vintages, 699785, $13.95 (91), La Guita is Spain's leading brand, selling a colossal 3.8 million litres a year, surpassing fino, and it just opened a giant bodega extension! Lemon gold in color, it's elegant, fresh, delicate and distinguished, with fresh aromas of crystallized orange peel, wild floral notes, black olives and dried almonds. The wine spends 8 years in American oak and should be served at 7-9C. Fabulous aperitif, with tapas or seafood/shellfish.
Name note: the founder used to ask potential buyers if they had 'guita', slang for money, or cord, and the wine picked up the nickname. Nowadays a cord is added to the label. The bodegas cover 64,000 square metres holding 20,000 casks of La Guita, the first Manzanilla with the bottling date on the back label – so you can drink it fresh!
Not resting on its laurels, the winery is also pioneering some very un-Andalusian plantings of Syrah, Cabernet Sauvignon and Tempranillo, grafting them on the rootstocks of Palomino (Sherry) vines. Gonzales Byass, another Sherry giant, is doing the same thing. Red wines from Sherry country!
Look Out!
The Camera Oscura, in the Alcazar is a spy in the sky dating from Leonardo da Vinci. No smoke, but mirrors, lenses and a periscope capture a live 360-degree bird's eye view of Jerez. Like a TV camera. Very cool!
Quick Quiz:
Q: Name all the members of Sapros, the Botrytis Wine Club.
A: No" I couldn't either. But they're 16 producers from Alsace, Barsac-Sauternes, Condrieu, Côteaux du Layon, Jasnières and Quarts De Chaume (tiny Loire appellations of Chenin Blanc wines), Mâcon, Montlouis and Gaillac. What do they have in common? They're legendary regions producing the "wines of sun, wind, mist and fog" – from ripe berries dehydrated by the miracle of noble rot.
Q: What's the only grape grown in Jerez's neighbor, Montilla, and it's not Palomino?
A: Pedro Ximénez, source of the famously sweet dessert-style Sherries, in Montilla, the wineries like well-regarded Alvear, use PX for everything, bone-dry to super-sweet.
Q: The Man Who Couldn't Find Sherry?
A: My seatmate (not from Vinoble!) flying home, who told me: "I kept trying to buy Sherry; looked everywhere. I would ask for Sherry and they'd point to some section of the store but all I could ever find was Vinos de Jerez!"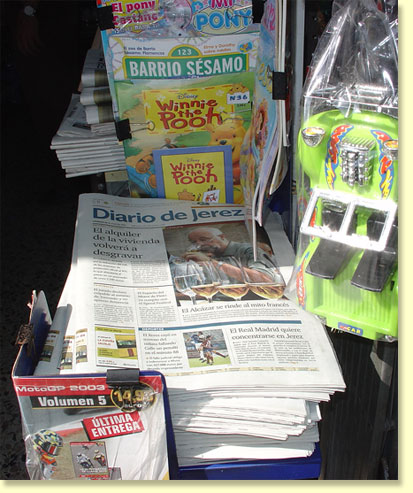 Q: Can you prove you actually went to Jerez? [Security quiz in the check-in line for Continental's Madrid-Newark flight.]
A: Well, yes. My picture's on page one of the Diario de Jerez newspaper, sipping Yquem.
Have a good flight, sir!
Please take me back to the top of the page!