You could take a world tour these days scarcely ever leaving a Vincor-owned estate winery, and you'd be tasting delicious and distinctively different wines along the way!
Your trip would include Jackson-Triggs Niagara Estate and Inniskillin Wines in Niagara; Jackson-Triggs Okanagan Estate, Inniskillin Okanagan, Sumac Ridge, Nk'Mip Cellars, Osoyoos Larose and Hawthorne Mountain in BC; Hogue Cellars in Washington's Columbia Valley; R.H. Phillips at Dunnigan Hills, California; Goundrey Wines in Western Australia; Kim Crawford Wines in New Zealand; and Kumala in South Africa.
Add in the Unity brand, if you will, as a blend of Okanagan and Niagara wines, but you'd be cheating... Or Niagara's Delaine Vineyards, owned by Vincor boss Don Triggs...
As you're reading this, Vincor's probably adding yet another strategic jewel to its global necklace. Throw in partners like Groupe Taillan of Bordeaux or Boisset of Burgundy, collaborating on the upcoming upscale Le Clos Jordanne in Niagara, and you've got a European stopover.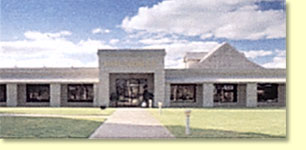 Goundrey, taking advantage of the cool Mount Baker microclimate, produces Western Australia's top-selling wine, the Unwooded Chardonnay, a nicely concentrated toasty-buttery melon-scented wine with complex mineral tones (86), perfect with lobster and grilled seafood, $13.10.

Kim Crawford, the most celebrated Kiwi winemaker, gets the most out of the top Marlborough, Gisborne and Hawke's Bay terroirs, buying in grapes from the best growers. His Te Awanga Merlot and Pinot Noir, both 90-pointers, are outstanding, but currently available only on Consignment. The Dry Riesling and Sauvignon are in Vintages but quickly hunted down and hard to find. Everything under taint-free screwcap.
Bavarian-trained Mark Wendenburg makes Sumac Ridge's wines, a Pinot and Chardonnay fanatic, also makes an award-winning Private Reserve Gewurztraminer, $12.95 (89), and Black Sage Merlot, $17.95 (v). There's 200 cases of his Steller's Jay Brut '01 a Pinot Blanc, Chardonnay, Pinot Noir sparkling that's a bready, rich, plump and citrusy pleasure (89) arriving at Vintages in December. Not bad for a 35-acre Summerland golf course, turned into a now impressive winery in 1980 by Harry McWatters. The links' loss, wine's gain.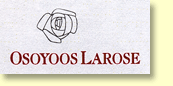 Osoyoos Larose in Oliver, BC, involves Groupe Taillan, owner of Château Gruaud Larose and France's biggest producer of appellation controlée wine, and its fruition is Canada's most elegant red, an ultra-sophisticated blend of Merlot, Cabernet Sauvignon, Malbec, Cabernet Franc and Petit Verdot grown beside Lake Osoyoos, styled by Bordeaux-trained Pascal Madevon. He has a deft touch, here perhaps more St-Emilion than Medoc (93) $35 and good value.
Jackson-Triggs began as a brand and has found its own new high-tech winery home on Hwy 55, Niagara-on-the-Lake. The wines consistently over-deliver in flavor and value, thanks to winemakers Kristine Casey and Bruce Nicholson. The Proprietors' Reserve Meritage, Cabernet Franc and Unoaked Chardonnay are unbeatable values at less than $14 and the Grand Reserve Meritage at $24.95 rates 91 points as an expertly made Bordeaux blend.
Iconic premium and Icewine pioneer Inniskillin shines still, with its spicy, earthy, Montague Pinot Noir, $24.95 (90) and Okanagan Dark Horse Pinot Blanc, $18.99 General List, delivers a spectrum of delicious peach, apple, pear and grapefruit pleasure (87).
Not (yet) the most recognized Champagne name in America, Duval-Leroy is a family-owned company on the move, devoted to quality and receiving plaudits.
It's been around since 1859, and has suddenly hit stride, expanding from 400,000 bottles in 1970 to 5 million, mostly exports, from 170 hectares at Vertus in the heart of the Côte des Blancs.
Carol Duval-Leroy, who lost her husband, Jean-Charles, in 1991, took over and has run the show ever since, in the style of Champagne widows Clicquot and Bollinger. Ranked in the top ten Champagne houses, Duval is one of the few remaining indies and will be passed on to the sixth generation, Carol's three sons.

The house style is light, delicate and Chardonnay-dominated, elegant and subtle.
Duval's real eye-catcher is Design Paris Brut in its silk-screened bottle by American artist LeRoy Neiman, who doodled the design on a tablecloth over dinner in Paris. The wine, with elegant honeysuckle-hazelnut aromas, is almost sold out in Vintages, 642470, $57.95, but due for a second December release. Giftable and perfect with poached halibut or salmon (92)!
December should also bring us Rosé de Saignée Brut, $59.95, made from 100% Pinot left with short skin contact to deliver a light salmon-pink hue. Soft, seductive, yet with a racy acidity to focus the pure strawberry-raspberry and vanilla flavors (93).
The Brut, $44.95, should be here by October. More Pinot Noir than Chardonnay, it's fresh, floral, with generous biscuit and chocolate notes, stylish and versatile as aperitif through dessert. Aged 3 years in bottle in 11C cellars, 85% of production, (90).
According to Duval-Leroy's Michel Brismontier, "Our reputation is a good company with quality wines and our goal is to be well known." Duval has achieved distribution in 50 US states, Quebec, BC, the Maritimes and Ontario in only three years and boasts an ISO 902 rating.
Champagne trivia:
* In 1728, Champagne was first allowed to be transported in bottles, not barrels.
* In 1809, Veuve Clicquot devised wooden riddling racks. Until then bottles were stuck in sand like amphorae.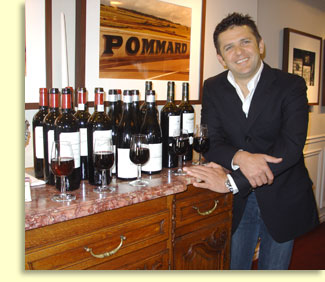 Alvaro Palacios, 38, diminutive, handsome and gravel-voiced, is one of Spain's most important new winemakers, a visionary like Peter Sisseck at Pingus in Ribera del Duero and Telmo Rodríguez in Toro.
Smart, impassioned and dedicated to pure, traditional Spanish wines, Alvaro could have simply taken over his family's prestigious fifth-generation winery, but he decided to go it alone and found his own winery from scratch.
Striking out from home base in Alfaro, Rioja at 25 after studying enology at Bordeaux, under Jean-Pierre Moueix at Château Pétrus, Alvaro headed for rugged and unsung Priorat, 60 miles from Barcelona, in 1988.
He was convinced he could create great wine from the ancient vines in a steep, vineyard planted 50 years before at Gratallops near Tarragona. He called it L'Ermita, the Chapel, and the wine is now one of the world's most sought after reds...
Fresh off the red-eye from Vancouver for a Toronto tasting recently, he calls Priorat "a land of luminous light. The slate-schist soil lets the vine roots go down four, five metres. Happy vines in powdery, acidic soil. It's a hot place. Very Mediterranean." It's a historic region, with the Scala Dei monastery dating from the 1200s. "There's a mystical atmosphere. You can breathe it..."
In the '60s, rustic Priorat had 16,000 hectares of vines destroyed by the phylloxera bug. "When I arrived there were only 800 left," says Alvaro. "These vines gave less than 9 hectolitres per hectare, every grape harvested by hand. But it was good wine!"
"My friend René Barbier and I worked together to find the old vineyards, rediscover the old ways, searching for our roots. I'm not too fond of technical or enhanced wines. My goal is to interpret as purely as possible the potential of each place.
"I always say thank-you to France for my training, for experiencing its sublime wines. Bordeaux and Burgundy were a great experience. It inspired me to bring my own passion to the wines of Spain."
In '99, his father, José, died, and Alvaro was called back to run the Rioja bodega, too. "It was a sad reason to return. We have 240 hectares. Ironically, many that my father had just replanted, not the ancient vines I'd been seeking out elsewhere. I want to do my best here, too, so I also bought some old vines nearby so I can experiment at the village where I was born.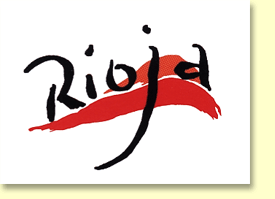 "There are three Rioja regions (Alta, Baja and Alavesa) with thousands of microclimates, but co-ops in the '40s-'50s destroyed the singularity of many homes and families. Peñafiel, Alfaro, Róa, the wine villages there, focused on volume. We're trying to get back to expressing the individual terroirs.
"Rioja Alta is Atlantic-influenced with chalky, stony soils, Tempranillo-driven, showing more blackberry character in the wines. To the east, Baja, which I prefer to call Oriental (eastern) it's clay, pebbles, the natural home of Garnacha, with more Mediterranean sun and warm winds."
Earlier, after 10 years in Priorat it was time to look elsewhere and Alvaro cast his eye on Bierzo in cool, green and remote northwest Spain, where he's now making very different wines, delicate, almost lacy, light and juicy, on Paleozoic, almost vertical red clay and quartzite soils. "A difficult site. It's a land of cherries, apples, grapes and rain, every day, 900mL a year! But it's a place of fragile beauty."
Alvaro had waited until nephew Ricardo Perez finished enology, also in Bordeaux before purchasing mountain slopes in Bierzo to make wines from old Mencía vines harvested at yields of less than one ton per acre.
"I have maybe 25 more vintages to make very good or better wines from these three regions." So far, so good. Alvaro's top wine sells for $690 a bottle!
The wines!

Bodegas Palacios Herencia Remondo, Rioja:
La Montesa '02 $29 90
From the family's Alfaro property, where 1,500 barrels were made from a cool vintage that yielded a small Garnacha-dominated crop after September rain. Black plum in color, herbal, with a strong blackberry-cassis thread and hints of blood orange and Mediterranean herbs. "Agile," says Alvaro," dynamic, fresh, alive and spicy. Aged in French and Missouri oak. Garnacha, Tempranillo, Mazuelo and Graciano.
Propriedad Herencia Remondo '01 $40 92
A selection of the best Alfaro parcels from this excellent vintage, aged 12 months in new, mostly French barrels. Long, elegant, generous, with a smoky cassis, subtly oaked character. To enjoy by the glass for 4-5 years. 355 barrels made.
Descendientes de J. Palacios, Bierzo:
Pétalos del Bierzo '03 $29 90
From five villages, including Corullón, on ferrous-clay soils, delivering scents and flavors of smoky blackberries, spring violets, pansies and pencil lead, still closed but promising, from ancient Mencía vines. The region's wine making goes back to Roman times and is on the pilgrim route to Compostela. 364 barrels.
Villa de Corullón '01 $72 93
From 50 tiny parcels around the village: deep, dark, cedar and herbal, a whiff of raspberries, violets, toasted hazelnuts, minerals and earth. Twelve months in new oak, 14 in old. "You needs a big Burgundy glass to fully capture the aromas, and an hour in a carafe beforehand." 150 barrels.
Alvaro Palacios, Priorat:
Les Terrasses '01 $42 92
All cedar, oak and dusty red and black berries, a perfume symphony, crystalline on the tongue, well-integrated tannins and a delicious fruit finish. Great vintage, a vin de garde or to enjoy now with a rare roast beef. From Garnacha, Cariñena, Cabernet Sauvignon and Syrah grapes. 755 barrels made. Cellar below 14C for up to 15 years, says Alvaro.
Finca Dofí '01 $124 94
Very elegant, massive and concentrated with subtle aromas of black cherry, plum, raspberry, thyme, spring flowers and a French accent from 14 months in new barriques. Grown in a single vineyard that enjoys Mediterranean breezes (Dofí means Dolphin) and 3,000 sun hours a year! 88 barrels.
L'Ermita '02 $690 96
The superstar: still somewhat closed but showing delicate oak notes framing a huge and complex concentration of fruit, almost liqueur-like, silky with hints of toast from 16 months in new barriques, from a 2.5 ha vineyard tilled by three mules. From 80/20 Garnacha and Cabernet Sauvignon, fined with egg whites and not filtered. Great with lamb, pork, Mediterranean cuisine. Why the huge price? Alvaro looks shy. "I don't really know. The people who distribute the wine handle that. I do know that there's not much of it (2,700 bottles!) and looking after the vineyard keeps three men busy all year." The fact is that the wine sells out quickly! Best after 8 years, with 15-20 years aging potential.
How to get the wines? Contact Woodman Wines & Spirits: 416/767-5114.
Please take me back to the top of the page!