New Feature!
Click on labels and photos for even more information!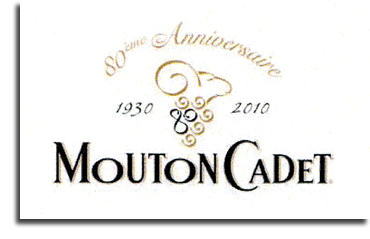 Eighty and still spry, Mouton Cadet, beloved kid brother of the noble first growth Château Mouton-Rothschild of Bordeaux, has endured Depression, world war and global competition in its life – and it's now more vibrant than ever.
Born in the Médoc, home of great red wines, the kid, cadet in French, really started as the Grand Vin, pinch-hitting for the 1930-3 vintages. Unworthy of the famed Château, these were sold off simply as Mouton Cadet Rouge, Pauillac.
Wine grower-poet Baron Philippe, the kid in the family when he inherited Château Mouton, was smart enough to turn Cadet into a brand, sourced from the larger Médoc appellation.
Extinguished by war in 1940, revived by the Baron in 1947, the reborn Cadet's domain was extended again, for consistency and supply, to the whole of Bordeaux, with its wealth of rich, elegant wines from clay, gravel and limestone soils.
Wine lovers, first in Britain then North America, cut their teeth on imported French wine with Cadet Rouge in the '50s then Mouton Cadet Blanc in the '70s. By 1986, sales had hit 17 million bottles a year, the world's top-selling appellation Bordeaux, in 150 countries! In 2008, the company sold 29 million bottles in all.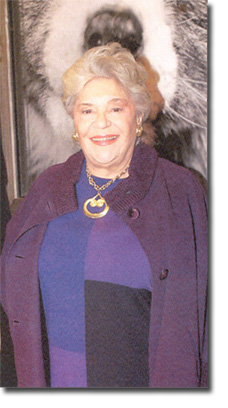 In the hands of daughter Baroness Philippine, production shifted to an ultramodern facility and now there's also a Rosé, Réserve Médoc and a Graves, all of which are even better today thanks to a rounder, riper, fruit-driven wine making makeover in 2004.
"My father had two children: myself and Mouton Cadet," says the Baroness fondly.
The bearded ram on the Cadet label is punned as Barbacchus by Philippine, although the name mouton, sheep in French, is old local dialect for a hilly rise, highly prized in the flat gravel Bordeaux vineyards overlooking the Gironde estuary.
Widely available in our market, Mouton Cadet Rouge, $14.55, is a fruity Merlot-driven (65%) red with blackberry, redcurrant and spicy notes, subtle tannins from Cabernet Sauvignon and elegant fragrance from Cabernet Franc, enjoyable young in a soft, rounded style showing berry fruits and gentle acidity. The Cadet Blanc, $13.50, and entirely Sauvignon, Semillon and Muscadelle grown in Entre-Deux-Mers, all grassy, pear, peach, pink grapefruit, with a hint of acacia blossom, is quite complex with mineral overtones and food-friendly acidity. The Cadet Rosé, $12.95, is made from the tradition Bordeaux red grapes, and shows delicious cranapple, strawberry and raspberry notes. It's a versatile match for cold cuts, veal or chicken. There are also Réserve St-Emilion, Graves and Sauternes.
Meanwhile, if you happen to be in China, the world's first Mouton Cadet wine bar has just opened in Guangzhou. It serves the Rothschild wines, including Château d'Armailhac, Château Clerc Milon and Château Mouton Rothschild.
"We sell 50,000 cases of Mouton Cadet in China, a small part of our overall sales of 1 million cases, but it's a market we're increasingly focusing on," says president Xavier de Eizaguirre.


Whether you ask for Monastrell, Mourvèdre or Mataró (in Spain, France, California and Australia, respectively), you won't find better examples of this noble black grape variety than wines from rolling hills of Yecla.
Here in arid, sun-burned southeastern Spain, this dry, smoky, savory-fruity brambly red wine is the offspring of gnarly 100-year-old vines, tended by generations of the Castaño family.
With their engaging Mediterranean personality, Monastrells range from light, fresh everyday rosés to intense, inky ageable powerhouse reds. Think rich, black fruit-driven Cabernet with firm tannins, sandalwood, blackberries and burnt plum, slightly rustic character and a hint of elegant oakiness. As Mourvèdre in France, this thick-skinned grape adds strength and sometimes gamey character to the mighty Châteauneuf-du-Pape in the Rhône and in Bandol on the Mediterranean coast.
In North America, La Casona Rosé, La Casona Monastrell and Hécula Monastrell from Bodegas Castaño are widely available and huge sellers starting at an amazingly low $8 plus, and the Castaño range peaks with Casa Cisca Monastrell at $65. That'll take you all the way from pizza-barbie to rare Kobe beef steak, foodwise. Screwcaps are useful for easy opening but you'll rarely need or want to re-seal a bottle!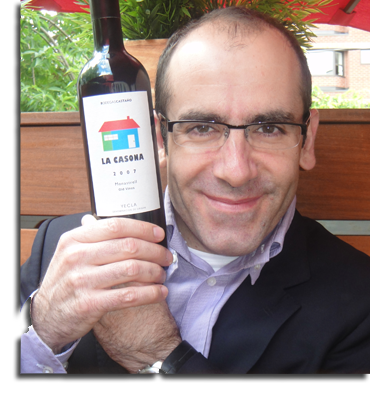 Daniel Castaño and his two brothers, sons of founder Ramón, run the high-quality operation while star winemaker Mariano López, ex-Vega Sicilia, handles production, which includes traditional and (Beaujolais-style) carbonic wine making that mellows the red wines and enhances their fruitiness.
Daniel's great-grandparents were making wine way back when the vines were young! With close to 500 hectares of choice vineyards between 400 and 700 metres in altitude, nurturing old vines and replanting new parcels, the family is now helping revive the once booming wine region, which was decimated by phylloxera that hit Europe in the 19th Century. Wine making in Yecla, between Murcia and Alicante, predates the Romans, whose name for Yecla was Hecula.
Far from being a single varietal one-trick pony, Castaño also grows Garnacha (Grenache), Cabernet Sauvignon, Merlot and Syrah to blend with its Monastrell, as well as whites like Macabeo and Chardonnay. All are processed and aged in a state of the art, gravity-flow winery.
Monastrell, and Castaño, like Yecla, is enjoying a resurgence and the best is yet to come!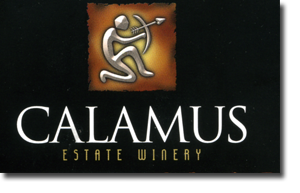 Calamus is Latin for arrow. Who knew?
It's also the name of a lovely new winery near Ball's Falls, near the Bruce Trail above Jordan in the Peninsula. Ancient arrowheads have been found in the white limestone and the wines are deliciously good and sharp value.
The 2008 Calamus White, $12.20, for example, is squeaky clean, and it's loaded with nifty tangerine, nectarine, lime, green apple, lanolin and limestone that reflect the 75% Riesling, Gewurz and Chardonnay fruit components (89). I'm thinking oysters, veal roasts or just plain aperitifs.
The Reserve Riesling '07, $15.95, is lightly aromatic with apple-pear, peach and mineral attributes. A sipper and party pleaser (87).
The Unoaked Chardonnay, $14, is a textbook pear, peach, citrus, apple, melon, Burgundy-ish white with a hint of tropical fruit, no oak, and good length (87).
Calvin's Cab, $14.20, on the other hand, is more Italianate, more Valpolicella, in fact, with soft tannins, lush raspberry-cherry fruit and sunbaked earthiness on tap. An everyday easy drinking crowd-pleaser based on Cab Franc with a little Merlot and Cab Franc in French oak (86). To order the wines, contact www.calamuswines.com.


If you can make love in a canoe, these wines are for you!
Colio has launched a new wine series to get your paddle started.
Easy drinking, summery VQA wines, red and white, to enjoy after a long portage.
Easy to buy at $10.95, the Chardonnay, Cabernet Franc, Moonlight White (unoaked Chardonnay and Gewurztraminer, River Rock Red (Cab Franc, Cab Sauv) and Rosé (Villard Noir, Pinot Noir and Vidal) are all ready to rock!
Themed on the canoe as the SUV of the early explorers, they're go-anywhere wines, to enjoy anytime, with whatever you hooked, trapped, netted or picked up from Wal-Mart. Snag one at the LCBO or one of the 14 Colio retail stores. Well made, fresh and refreshing.


You're more likely to find a good choice of Greek wine in Germany than in Ontario.
That's because German is home to 8,000 thriving Greek restaurants, thanks to the pale northerners' love of Greece's 15,000 kilometres of sun-kissed beaches and azure waters.
Here in Ontario, there are actually good to fine, excellent-value Greek reds, whites and rosés that compare favorably with the world's best. The problem is the labels: they depict grape varieties with unpronounceable names written in (what else?) Greek!
What to do? A closer look makes deciphering wines a little easier. Let's concentrate on the main grape varieties, to start:
For whites, Moscofilero and Assyrtiko, and for reds, Agiorgitiko and Xinomavro.

Think of Moscofilero as floral, racy bone-dry Riesling or maybe Albariño, Spain's razor-sharp, aromatic white.
You'd also be hard-pressed to tell it from an Austrian Grüner Veltliner, too. Get the idea? This pink-skinned grape from the Mantinia plateau in the Peloponnese also makes killer rosés and vibrant sparklers.
A more assertive white is Assyrtiko, especially from the volcanic rock of Santorini, home of legendary Atlantis. Thanks to dry winds and blistering heat, vines whose canes are woven literally into baskets yield what you'd swear is white Châteauneuf-du-Pape with a Vinho Verde or Chablis streak of acidity and minerality. Serve Assyrtiko with roast lamb, why don't you! Versions from Macedonia and Attica are milder and fruitier.
Agiorgitiko can be confused pleasurably with a fine New or Old World red. Close your eyes and picture soft, user-friendly California Merlot all the way through to elegant, spicy, tannin-rich and ageable Right Bank Bordeaux and Rioja.
The supple tannins, oak and occasional leather-licorice notes add complexity to cherry-raspberry-prune fruitiness. St George in English, Agiorgitiko is one of the noblest of Greece's 300-plus native varieties and mild, sunny, alluvial Nemea is its stronghold.
Xinomavro, dominant on the slopes and coasts of Macedonia to the north, and synonymous with the cooler Naoussa region, is a complex, ageable and food-friendly red, dry, firm with good acidity and subtle notes of tobacco, sun-dried tomato, leather, dried herbs, sour cherry and wild berry fruits, usually barrel-aged.
On the flavor spectrum, you'd put Xinomavro among Barbaresco, Barolo, Dolcetto, Bordeaux and the southern Rhône reds, especially when it occasionally shows black olive and ripe rhubarb nuances.
It was in Macedonia that Greece's first vineyard was planted at Philippi in 2800 BC and the first winemaker was Maron who, according to Homer in the Odyssey, gave 10 amphorae of the good stuff to Ulysses. Our hero, of course, used it wisely to ply the one-eyed Cyclops into drunken defeat.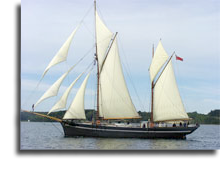 Cutting its carbon footprint, leading organic Bordeaux winery Château Smith Haut Lafitte is once more shipping its wines under sail.
Back in the 18th C, owner George Smith sent his wines to Britain in his own sailing ships. Today, the 106-year-old British ketch Bessie Ellen is bound from Bordeaux to Montreal with 20,000 Smith bottles below decks.
Bessie's also carrying Château de Cayx (the Cahors domain owned by the Danish royal family) and Borie de Maurel (Languedoc).
"It's tradition plus modernity," says today's Smith owner (and former Olympic skier) Daniel Cathiard. "We want to cut energy consumption and our clients appreciate our respect for the environment."
The 25-day sail crossing costs more than container ship but the shippers believe the longer sea journey improves the wines, "giving an impression of having aged a year in the process."
Château Smith, a showcase Grand Cru Pessac-Léognan in the Graves thanks to Daniel and his wife, Florence, dates back to 1365 but its technologies are ultra-modern, even using satellite imagery of its gravelly vineyards to ensure perfect ripeness before any grape is harvested. Optical sorting and careful manual selection guarantee that perfect fruit goes into the vats and, a rarity, the winery even air-dries the oak staves it uses to hand-craft its own barrels, 450 a year.
There are several parcels of the stellar 2006 red still in Vintages at $84, with a few magnums of 2005 at $255. You can also find 2005 and '06 whites at $109 and $119.

Not sure if it's an evolution or a revolution but old-established Bolla of Italy has been making changes for the better.
Going back to its roots, the Bolla name is back in Italian hands after a spell with US giant brand builder Brown-Forman (Jack Daniels, Fetzer, Jimador), and the new direction is...traditional Valpolicella winemaking and typicity.
Under American ownership, the brand "had to follow the rules," says Bolla's Stefano Puppini. "Technically the wine was always consistently good but, as Italians, we like confusion! We like character and identity in our wines."
Typicity is number one for the 125-year-old Veneto-based winery, now part of Gruppo Italiano Vini, and it's evident in the product range found currently at the LCBO, which includes Bolla's clean, crisp Pinot Grigio with its delicate pear notes, $11.95; savoury, blackcurrant-hazelnut driven Pinot Noir, $11.95; bright, black cherry infused Valpolicella, $12.95; and luxurious toasted almond Amarone, $36.95. Agent Philippe Dandurand is working to also list Bolla's apple-scented Prosecco, $16.95; and velvety, layered le Poiane Ripasso, $16-18.
The grapes for all the wines are grown by small farmers helped by hi-tech analysis, satellite mapping and traceability for ultimate wine quality and purity. "We practise clean agriculture and our winemaking team focuses on the artisan rather than the industrial," adds Puppini.
The proof is in every glass.
Please take me back to the top of the page!