Hint: click on labels and photos for even more information!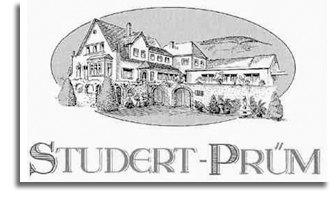 Taking the high road to showcase their lovely wines atop the CN Tower recently, German winegrowers mustered a comely Wine Princess as well as a perky Johann Schiller, the German immigrant who founded Canada's wine industry in 1811 and looked to be still in fine fettle.
Under the banner Riesling & Co. 2011, the growers presented wines ranging from steely, lemony, racy and bone-dry all the way to silky, peach-pear and honey sweetness, and everything between.
It surprises many Canadians to learn that 40% of Germany's wines are dry, 25% are off-dry and only 35% are sweet, despite the persistent international perception (which drives Germans crazy) that all their wines are sweet!
After a small harvest last year, winegrowers (the word winemaker doesn't exist in Europe) suffered late spring frosts this year that have especially hurt new plantings and low-lying vineyards. This was followed by five weeks of drought and 30C May temperatures. The good news is things are back on track now and the 2011 vintage is in good shape.
Riesling has been grown since the 1500s and Germany is the world leader in its production. The focus today is on these racy whites whose crisp acidity gives them incredible cellar-worthiness and food friendliness. They're simply fabulous as they age.
These are versatile wines without Chardonnay's typical oaky-toasty notes because they're kept in large neutral casks or stainless steel vats so you'll experience the distinctive minerality that derives from the loam, clay or slate soils of each region.
There's an increasing world demand for fresh, dry Riesling, to be enjoyed alone or paired with dishes like fish, pork, beef, chicken, salads and pasta, especially those with Oriental spiciness.
Top quality producers, by region, include, from Nahe: Anheuser and Kruger-Rumpf; from Pfalz, Lingenfelder and Pfeffingen; from Mosel: Molitor, Pauly-Bergweiler, St Urbans-Hof, Wegeler, Reichsgraf von Kesselstatt, and Studert-Prum; from Rheingau: Schloss Reinhartshausen, Balthasar Ress and Schloss Schonborn; from Rheinhessen: Gunderloch and Buscher; and from Baden: Badischer Winzerkellerei.
Most vineyards are on slopes or steep hills topped by forests that block the wind, and they're usually beside rivers that reflect the sun's rays. The long, cool growing season ripens the grapes slowly, developing amazingly complex wines in state of the art wineries.
Label words to look for – Classic and Selection.
Classic denotes above-average dry wines from Riesling, Silvaner or Pinot Noir.
Selection denotes limited-quantity top-quality dry wines typical of their vintage and vineyard, from hand-harvested grapes.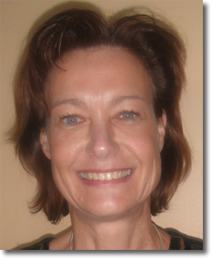 Monica Reule, managing director of the German Wine Institute, said in an interview: "German winemakers are not afraid to leave their egos aside and let nature do the work. (In other words, allowing the wine's individual terroir to shine through.)
"There's a growing demand nowadays for the drier, lighter styles of our wines with their elegant fruitiness, good acidity and food friendliness. It's no surprise that leading restaurants are including German Riesling as well as other varietals like Pinot Noir on the wine list selections. They've recognized the balance and delicacy our wines bring to international cuisine, cosmopolitan gastronomy and any occasion. That's why, with Canada's high quality gastronomy, multicultural Toronto is a perfect place to showcase them.
"German wines make up just 1.7% of Canada's wine imports, but more people are discovering them."
Germany's other white wines include the fruity, more neutral-flavored Silvaner; dry, flowery, food-friendly Rivaner, also known as Muller-Thurgau; Grauburgunder aka Rulander (Pinot Gris), big, rounded and mouth-filling; refreshing and subtly tropical Weissburgunder (Pinot Blanc); Kerner, a kind of young, hearty Riesling lookalike; and Scheurebe, a dry sipper with hints of black currant and grapefruit.
The red team, headed by Spatburgunder (Pinot Noir), includes Dornfelder, a deeply colored everyday wine with noticeable tannins; paler red, softer Portugieser, for casual cold cuts and picnics; light, crisp Trollinger with wild berry character; and the more herbaceous and vegetal workhorse Lemberger.
Germany has always been pretty eco-friendly but these days, organic viticulture is booming more than ever, with the growing area doubling to 5,000 hectares in just four years to around 5% of all winegrowing areas, making Germany a world leader with Greece, 6.3% and Italy, 5.4%.
Happy 200th anniversary, Johann Schiller!


It's a moonscape 300 metres above the Aegean Sea. The volcanic soil rarely sees rain. Fierce winds whip small stones across the harsh surface as the mercury hits 40C.
It doesn't look like a vineyard. More like a series of wicker baskets.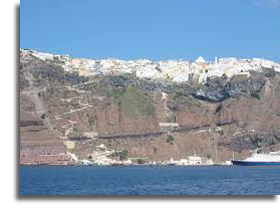 This is the northern part of the spectacular Greek island of Santorini where they grow grapes for some amazing white wines. The 1,400 hectares of vines rise in terraces from sea level up to the caldera, the remains after the volcano Thera blew its top.
The "baskets" are actually the indigenous Assyrtiko grapevines, their 50-year-old trunks cunningly woven into "Stephania's Crowns", circular green beehives of canes and leaves (called kalathia) shielding the delicate berries and trapping dew from the daily sea-mists.
The porous red and black pumice rock, mostly sand with magnesium and iron, the residue of a colossal explosion in 1620 BC, absorbs enough of this moisture to nourish the vines. When ripe (often as early as August 3), the precious grapes, cool-harvested at night, yield high-acid, elegant food-friendly wines like no others. Think haute cuisine, fish and seafood.
The unique dry soils have sheltered the low-yield vines from the disastrous 19thC phylloxera epidemic and Santorini is one of the few places in the world where ancient DNA rootstocks can be found. It's potentially the world's oldest vineyard at 3,500 years old – and maybe the most labor intensive.
It's like a living museum, where new vines are created by burying a branch of one vine until it grows its own roots and becomes an independent new vine, explains Paris Sigalas, head of the family, which is restoring the historic vineyards and practising organic farming.
Comparisons are made with Albarino, with Gruner Veltliner, with dry Riesling, but Assyrtiko, particularly that produced by the Sigalas family, has a range and complexity that's unique.
In vertical tastings the wine's flavor profile ranges from salty peach, apricot, apple and earthy minerality in the 2010 vintage, to oaky-toasty, brioche and Champagne-like bread dough and limestone minerality in the barrel-aged 2003. Along the way other vintages, clearly age-worthy, show anise, citrus, garrigue and green apple as they evolve.
In blends with the more aromatic Athiri grape variety, in 2010 Assyrtiko has anise, brine, peach and Delicious apple complexity, and 2007 has a clean, fruity peach and bread dough profile.
There are currently three other Santorini Assyrtiko wines in Ontario: Boutari 2009 (v) $15.95, Greek Wine Cellars 2008 (v) $15.95, and Santo 2010 (v) $16.95.
The Sigalas Santorini 2010, $23.95; Santorini Barrel 2009, $29.95; and Sigalas Assyrtiko/Athiri 2010, $18.95; as well as the 2004 Vinsanto, tasting of caramel, oranges and nectarines, $44.95, are available through www.kolonakigroup.com, 416-630-7392.
A rare honey-sweet wine, Vinsanto is made from sun-dried grapes. According the Greeks, it's the world's original Vinsanto, named for the (then sweet) Vino Santorini shipped to customers in Venice a century ago. Tell that to a winemaker in Italy!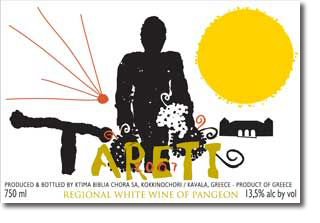 Eating local here, you would be enjoying your Santorini (they also make red wines) with fava beans, cherry tomatoes, white eggplant and capers. The elegant racy whites are also totally friendly with seafood, shellfish, white meats and summer salads.
Other regions like Macedonia and Attica grow Assyrtiko in a softer, fruitier style. On Mount Pangeon near Kavala in northern Greece, a great example is Biblia Chora Areti, an attractive anise, citrus, stone fruit and mineral Assyrtiko, a new venture of Vangelis Gerovassiliou, who trained in Bordeaux with Emile Peynaud. Areti's already a best-seller and medal winner, great with delicate seafood.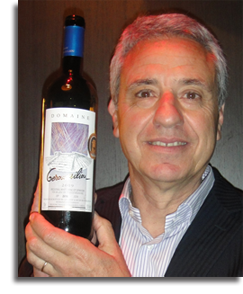 Domaine Gerovassiliou White, the flagship, blends Assyrtiko with the ancient Malagousia which adds a fragrant aromatic elements to the vivid melon, lemon and herbal notes, $19.95 LCBO 999714 (91). Malagousia was almost extinct until Vangelis vinified it at Chateau Carras in 1976. He recognized its potential and planted it at his own estate in the '80s.
Vangelis is spearheading a new generation of Greek wines with 100% Viogniers; Semillon blends; Syrah-Viognier; Sauvignon Blanc and Chardonnay as well as Cabernet and Merlot. His Avaton red is a blend of indigenous Limnio, Mavrotragano and Mavroudi grapes. For all these wines, contact www.cavaspiliadis.com, 514-272-7459.

Please take me back to the top of the page!