Helpful hint: click on labels and photos for even more information!


Cheerful, fruity Beaujolais, from east-central France, has always been known as "a red wine for white wine drinkers."
A versatile year-round favorite, it's enjoyed as a chillable, fun patio wine in spring-summer as well as a carnivore's faithful companion in fall and winter.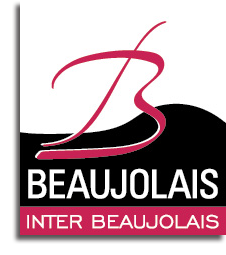 In a world of high alcohol, super-ripe wines (think California, Australia), Beaujolais is crisp, moderate in alcohol, has gentle tannins that work with fish and iodine-rich seafood as well as hearty meat dishes. The pleasant acidity and fruitiness endear it to BBQ chefs and chefs de cuisine alike.
Their fruity, smooth style makes them easy to enjoy and they still offer reasonable prices versus Burgundy and Bordeaux.
Traditionally in the shadow of high-cachet Pinot Noirs from Burgundy's Cote d'Or, little old Beaujolais is finally stepping out of its "bistro wine" image.
It's always been seen as casual, quaffably fruity, with sweet cherry flavors and banana-like aromas. Once the jug wine of Lyon's many thirsty bars, Beaujolais was known as the city's "3rd river".
Today's offerings, however, are drier, darker and much more elegant. More Burgundian, in fact, but retaining the fresh charm of Beaujolais' own grape, the Gamay.
The reason for this dramatic improvement is today's more careful winemaking: more concentrated fruit, prolonged contact with the flavor-rich grape skins, longer aging, in casks or barrels and, in some cases, using fruit from very old vines.
We're not talking purple, juicy Beaujolais Nouveau, the first wine of the harvest. That's more like grape juice, rapidly fermented, unoaked and released at midnight on the third Thursday of November.
We're talking here about "serious" Beaujolais from individual vineyards in France's most famous unknown region. The land rises west of the River Saône, between Burgundy to the north and Lyon as a series of plump hills and 38 villages with vines covering every slope. A little like Tuscany.
The most prestigious bottlings are the 10 Cru Beaujolais, including Brouilly; Fleurie; Morgon; Chiroubles and Moulin-a-Vent. Next come the Beaujolais-Village wines and, lastly, those simply labelled Beaujolais. (B-J Superieur has slightly more alcohol.)
The most light and fruity of the Crus are Brouilly, Chiroubles, Fleurie and Saint-Amour, heavying up towards silky Chenas. Morgon and finally the complex, ageable (20 years) Moulin-a-Vent, matured in Burgundy barrels.
Release for the Crus is March 15 following the harvest, except for Saint-Amour, Feb 1 (for Feb 14, Valentine's Day, of course. Vive l'Amour!).
In a recent demo of how far today's Beaujolais has come, Toronto Chef Dan Frenette of The Food Dudes confidently paired Thai Beef, King Salmon, Lamb Chops and "Beaujolais Burger" with a range of Cru Beaujolais. The verdict? Delicieux!
Way better than cheap and cheerful, the sampling included the excellent Georges Duboeuf Beaujolais, $12.95; Villa Ponciago Beaujolais-Villages, $14.95; Chateau Saint-Lager Brouilly; Coquard Fleur de Printemps Fleurie, $19.95; Rottier Cote de Py Moulin-a-Vent, $20.75; Coquard Cote de Fleurie, $19.95; Aucoeur Morgon, $19.95; and Belair Ete Indien Brouilly, $17.95.
My best bets: Brouilly with Thai, Fleurie with smoked salmon, Morgon with lamb, and Moulin-a-Vent with burger. Ponciago is great with or without food.
Tasters found that lightly chilling the wines (30 minutes in the fridge door) brings up the tannin impact and "grip" of the wines to match smokier food straight off the grill.
---
In the Renaissance tradition of supporting the arts, a noble Italian wine family and a famed artist have combined to raise $126,500 for art in Canada.
Unique bottles of Ornellaia, an aristocratic superTuscan red from Bolgheri on the Maremma coast, illustrated and with poems by Canada's Rodney Graham, were auctioned for the Art Gallery of Ontario.
This Vendemmia d'Artista featured the 2011 Ornellaia, a wonderful vintage known as Infinito. The Vendemmia, in its sixth year, has collected a million euros for the world's great galleries.
Graham designed the labels for 100 3L double magnums, ten 6L imperials and a very rare 9L salmanazar for auction by Sotheby's.
Michel Rolland, the French uber-consultant to Ornellaia, calls the 2011 "as amazing as 2001 but more sophisticated." The superstar 2001, by the way, is just starting to really show its stuff: cassis, blackberry, leather, mint and roast beef jus with a hint of pipe tobacco (95).
Winemaker Axel Heinz says the hot, dry summer allowed the grapes to achieve "perfect ripeness." It's $189.95 at the LCBO.
Starting with this vintage, a tamperproof seal is attached. This contains info on the specific bottle, which is registered in a database accessible to consumers. Production 140,000 bottles.
Collectors' interest in superTuscans, especially from Bolgheri with its cypress-lined avenues and marine, alluvial and volcanic terrain, has grown in recent years – along with the auction prices – and, of course, you can authenticate your bottles online.
The Cabernet Sauvignon-driven Ornellaia 2011 is a dense, opaque blue-black with silky tannins and a core of blueberry-blackcurrant fruits, lush and enticing. The supporting grapes are Merlot, Cab Franc and Petit Verdot. This concentrated, ripe and balanced wine deserves 5-10 years of cellaring (94).
This superTuscan is actually a Bolgheri DOC whose international grape varieties make it ineligible for a Chianti DOC.
---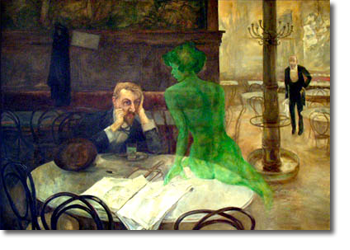 Absinthe, the drink that scandalized Belle Époque France, is back!
The Green Fairy was the choice of so many writers and artists in 18th Century Paris that five o'clock was the Green Hour, when cafes filled with drinkers sitting with glasses of the emerald liquor.
The aromatic spirit was the muse extraordinaire, inspiring everything from Manet's The Absinthe to Picasso's painted bronze, The Glass of Absinthe. Back then it was not unlike many other medicinal herbal preparations (vermouth, the German word for wormwood, among them). Nevertheless, blamed for causing psychosis, even murder, from 1915 to 1922 absinthe production and distribution was banned in France, Switzerland, the US and most of Europe.
Henri-Louis Pernod opened his first absinthe distillery in Switzerland in 1797. Made with the bitter herb wormwood, its name comes from artemisia absinthium.
Henri's name lives on in Pernod Ricard, the global conglomerate that today sells millions of cases of Pernod Anise and Ricard Pastis, star anise spirit known as pastis, similar to ouzo in Greece and ojen in Spain, which also cloud up with water, usually 5 parts to 1.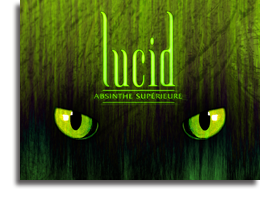 Today Lucid Absinthe Superieure, LCBO 225938 $64.95, the first genuine absinthe in North America in 95 years, like Pernod Absinthe today, is distilled with tiny amounts of wormwood, anise, fennel, mint, coriander and other herbs from which it gets its color. Rivals use southernwood (artemisia abrotanum) which has different flavors and chemistry.
Lucid shows pale straw gold with green highlights; licorice, herbal, anise, fennel and pepper aromas; sweet/dry licorice flavor, with a hefty 62% alcohol.
Produced in Saumur, France, using copper stills and apparatus designed by Gustav Eiffel in the 1830s, Lucid packs high alcohol to preserve content and color.
Another elegant, high quality contender, newly released, is Vieux Pontarlier 65 from Emile Pernot, 305821 (v) $99.95, 94, (not in all stores). It's a fine balance of citrus and lemon balm with hints of fennel. Also at Vintages is La Clandestine ($99.00, 700mL, 53%), a Swiss absinthe. There's also a Czech product, which is to be avoided.
Absinthe aficionado Ernest Hemingway invented a Death in the Afternoon cocktail for a 1935 celebrity drinks book: "Pour one jigger absinthe into a Champagne glass. Add iced Champagne until it attains the proper opalescent milkiness. Drink three to five of these slowly."
Here's to the return of the "Green Hour"!
---
Great brows have been furrowed and, apparently, poor vintages of Bordeaux can rival the value of the very finest.
Only problem is you might wait 50 years!
Critically acclaimed vintages soar in value during their first couple of decades but mediocre ones eventually catch up, according to the University of Cambridge.
The bad news is that investors might have to wait half a century for the dogs to reach the stars, the study says.
It makes the case for investing in Bordeaux, despite price falls over the past three years. Barclays Bank says a quarter of 'high net worth' individuals have a wine collection, worth 2% of their wealth.
The researchers analyzed 36,000 auction prices from Christie's and Berry Bros & Rudd for top Bordeaux from 1899 to 2012 – Lafite, Mouton Rothschild, Margaux, Haut-Brion and Latour.
On average they made a return of 4.1% annually, double that of fine art. They also beat government bonds.
The price difference between high- and low-quality vintages is smaller for very old wines, given that consumption quality slowly becomes irrelevant and the psychic dividend of owning the wine takes over.
Please take me back to the top of the page!