Helpful hint: click on labels and photos for even more information!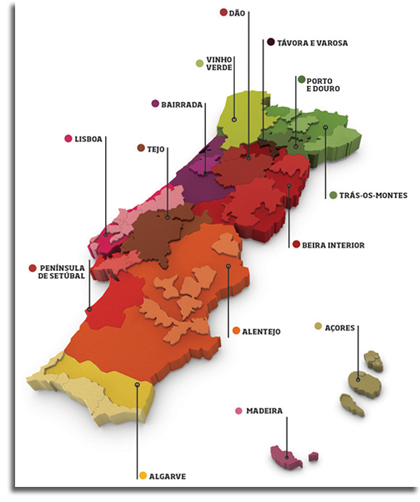 It's become de rigeur nowadays for New World wine regions to tout the virtues of their "signature" grape varieties, the ones that set them apart from everyone else.
Think California Zin, Aussie Shiraz, Kiwi Sauvignon Blanc, Argentinian Malbec, Chilean Carmenere, even Ontario Chardonnay.
Let that be and travel back by time machine to ancient wine places like Portugal and great French wine regions like Chateauneuf-du-Pape and Bordeaux.
There you're surrounded by vineyards full of all kinds of ancient grape varieties, mostly old vines, whose identity no one knows. As many as a dozen different varieties in a single Chateauneuf vineyard. And no one actually cares what the vines are – as long as the wines are good.
Varietal names have become important in introducing New World wines to us non-winesavvy consumers. To the point that the vine names – varietals – have now become as important as the origin of the wines themselves.
However, back in the day, the mix of vine varieties in each field was and still is good enough for Old World wine growers.
It certainly is in Portugal, where the field blend is still king.
You can ask the winery owners point blank what's in their vineyards and they'll say without embarrassment: "Haven't a clue!" In fact, some have gone through the process of setting aside blocks of single varieties, modern-style, and later gone right back to their trusty field blends.
Portugal, on the far western edge of Europe boasts an amazing 250 indigenous grape varieties. Along with Georgia and southern Italy, it's one of the "refuges" that sheltered the world's grapevines from total frigid extinction during the last Ice Age 15,000 years ago.
The topography stretches from wet Atlantic-cooled Vinho Verde in the north via the drier Continental climate regions of Beira in the interior, down to the dry, hot Alentejo beside the Mediterranean. The variety is fabulous.
With the US, Argentina, South Africa and Chile increasing production, Portugal is plugging along steadily at #12 and it's a respectable #8 in vineyard area and holding.
Those vineyards send €22,451,000 worth of wine – from incredibly varied microclimates and terroirs – to thirsty and appreciative Canadians, and we're delighted!
The range is amazing, and inexpensive, from the floral, dry, crisp Quinta da Aveleda (grape varieties Loureiro and Alvarinho) and Quinta dos Roques (Encruzado, Malvasia, Bical, Cercial and Verdelho) whites through amazing reds like the smoky, tarry Quinta do Crasto 2012 (30 native Douro grape varieties) and fleshy, savoury Quinta Vale Dona Maria 2012 (Sousao, Rufete, Tinta Francisca, Touriga Franca, Touriga Nacional). For dessert, there's the fabulous nutty-honeyed 20-year-old Tawny Port (field blend) from Ramos Pinto and its Vintage Port siblings. Superb!
It's a treasure trove of wines and a kaleidoscope of fabulous grapes!
Here are two recent releases that will please:

Beyra Vinhos de Altitude Red 2012 88
Rui Roboredo Madeira, DOC Beira Interior, PT
408120 (v) $12.95
An easy drinking, pleasure filled package that will match the summer lifestyle – BBQ, deck, dock, den, with smooth blackberry, raspberry and black cherry character, soft tannins and fine balanced acidity.
Lua Cheia Em Vinhas Velhas 2013 87
DOC Douro, Portugal
266882 (v) $14.95
More of a sour cherry and pomegranate style here with some concentration from old vines and an elegant balance of fruit and acidity. Very food friendly.
---
What's red, white and 100% Canadian? Our maple leaf flag, yes! And also our 100% Canadian-grown red, white (and rosé) wines.
You'll be hearing much more about our wines, come September.
The 500-odd wineries of the Canadian Vintners Association are launching an ambitious campaign to tell Canada, the world, and especially our own millennials, about our wines.
Canadian-grown wines hold 10% market share across the country; domestic-import blends 20%; and imports 70%, Dan Paszkowski reminds us.
The CVA president says the aim is boosting the Canadian-grown wine share to 15-20% and winning back the all-important shelf space in B.C., Ontario, Quebec and Nova Scotia.
The focus is helping new wine buyers discover the diversity, quality and personality of our wines using new logos, taglines, events and marketing.
The industry-wide branding will increase domestic awareness and sales as well as exports, adds Paszkowski.
It's a fall launch and the rollout will be in the spring and will include activities like white tablecloth tastings as well as a national wine week.
---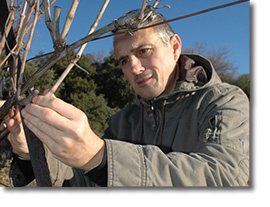 Stéphane Vedeau is owner/winemaker of La Ferme du Mont, a 50-hectare estate including properties in the Côtes du Rhône, Rhône-Villages, Vacqueyras, Gigondas, and Châteauneuf in the Rhone Valley.
He's in equal parts meticulous technocrat and passionate artiste, making great wines by ensuring nature trumps science (no pesticides or chemical fertilizers).
A bundle of Gallic energy in blue jeans and a sweat top, he's been anointed by the wine world as a leader of Rhone winemaking that over-delivers on quality as well as price.
There's his delicious white La Truffiere and Grenache Rosé, both still being vetted by the LCBO that would sell for around $17 and fly off the shelves for their freshness and delicacy. We must keep our fingers crossed!
Meanwhile, we do have access to some stunning Ferme du Mont reds: Premiere Cote '12, $14.95, a Grenache, Syrah, Mourvedre blend that's lively, peppery and packed with blackberry, new leather, wild herbs and licorice nuances (91).
There's Le Ponnant '12, a steal at $18.95, slightly heftier with leather, tar and blackberry to the fore, hints of pomegranate and beef jus (94).
For the lucky few, there's still a small amount of Vedeau's Châteauneuf-du-Pape Cotes Capelin '11, a super concentration of raspberry, new leather, baking spices, licorice and a touch of cedar-pencil lead, $80, (94).
There's a lightness and liveliness about Stephane's reds that reminds you of the grace of top-flight red Burgundies. It's all about perfect balance and not too much alcohol.
---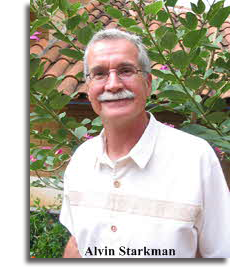 Alvin Starkman is a man on a mission, telling the world about the world's greatest spirit since the arrival of single malt scotch. Its name is Mezcal.
Alvin first tasted Mezcal in 1969 on his first visit to Oaxaca, Mexico. By 1991 he was sharing the spirit's attributes with everyone, and promoting its rural distillers, the palenqueros.
Like Tequila, Mezcal is made from the heart of the spiky green maguey, aka agave – cactus lookalikes that are really lilies. The heart, or piña, is cooked, crushed, fermented and distilled (twice). The spirit is very smoky and herbaceous, usually taken straight, sometimes in cocktails, occasionally tinged with almond, coffee or orange.
It's a hot seller nowadays across America.
Alvin has his master's in anthropology from York and was a family law litigator in Toronto before settling in Oaxaca (the size of Tennessee) in 2004.
He's now the number one promoter of two things – Oaxaca and Mezcal.
Oaxaca's culinary history melds local ingredients, beans, guacamole, meat, seafood and cheese and the complex cuisine of the Conquistadors from Colonial Spain.
While France has 365 cheeses, Oaxaca has 200 kinds of mole (molay) chili sauce. The most popular have given the state the handle "Land of the Seven Moles."
Oaxaca is just as famous for its chocolate, hand ground, combined with almonds, cinnamon and other ingredients, drunk as a hot beverage, and the local coffee.
Quaint shops, museums, galleries and churches, rural marketplaces, Zapotec ruins and more, have persuaded UNESCO to designate the state a World Heritage Site. Then there's Mezcal.
Wild West
There's a Wild West character to Mezcal, the national spirit of Mexico: (mostly) small and large producers, no rules, or rules observed only in passing.
No uniform labelling or even agreement on the basic ingredient, the particular variety of agave (of the 200 or more), for example.
At stake is a precious part of Mexico's history and heritage and the future of hundreds of rural families with generations of experience in producing these artisanal jewels.
Just like the evolution of Highland, Lowland, Speyside and Campbeltown malts, the Mezcal identity is finally coalescing and it could rub shoulders with superstar single malts.
That's because North Americans are suddenly discovering Mescal as a unique product of place
and time.
Problem is, the kaleidoscopic variety of these products and their origins – at least eight species of agave are used in Oaxaca alone! Only wine can claim a greater number of varietals. And there's a myriad of copper alembics as well as clay pot stills.
Tequila vs Mezcal
Tequila is made only from blue agave; 250 million litres per year using sophisticated stills and it's offered as silver or young, gold or aged, extra-aged and ultra-aged.
Mezcal can come from any agave (there are over 200 varieties); just 2 million litres per year made by all kinds of artisanal methods. Categories are silver or young, rested (2-9 months), aged (12 months plus).
At the LCBO, you'll find:
Jaral de Berrio, $39.95: its fresh, light aromas suggest cucumber, floral and white peach, medium viscosity, spicy, veggie notes and hints of sweetness.
Leyenda Tlacuache Organic, $71.95: earthy and vegetal agave aromas and flavors with salty notes and a long, smoky finish.
Del Maguey Chichicapa, $119.95: founded 20 years ago by US artist Ron Cooper as a single-village Mezcal, smooth, pure and complex.
Del Maguey Vida, $79.95: sweet, raisiny and smoky with floral notes and a hint of freshly crushed black pepper.
Other small batch versions tasted recently include three very different varieties of agave:
Tepeztate, rich, vegetal and with a hint of single malt; Bien Picado, oaky and oxidative like a fine Sherry; Madrecuixe, spicy, balsamic and funky with a brioche like doughiness.
Availability is through private order via: promezcalcanada@gmail.com.
Did you know? Mezcal exported to Japan can contain five worms per bottle! Japanese ritual suggests each drinker should have their own!

Please take me back to the top of the page!