Helpful hint: click on photos for even more information!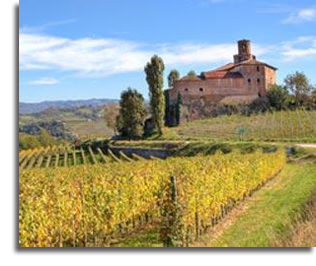 Born in 1716, Chianti Classico, the superb Tuscan wine zone between perpetually warring Florence and Siena, has added another layer of quality: the new ultra-premium Gran Selezione.
Gran Selezione is made exclusively from a winery's own grapes grown in its finest vineyards according to strict regulations. It accounts for 5% of production and can only be marketed after a minimum 30 months aging. The individual characteristics of the various terroirs of the Classico zone are united by the Sangiovese grape signature.
The new category sits above Riserva (24 months aging) and Annata (released Oct.1 of the year following the harvest).
Let's review what we know about Chianti Classico:
The elegant dry red, perfect with red meats, roasts, braises, cheese and noble game and wildfowl, offers a bouquet that ranges from hints of prune, violets, figs, vanilla and mocha to new leather, cedar and toasty oak. The palate encompasses black fruit, soft round tannins, minerals, nutmeg and spices.
The oak, pine, olive, cypress and chestnut covered hilly plateau has a wide range of soils from clay and marl to limestone and sandstone yielding wines that can evolve for many years.
That Rooster!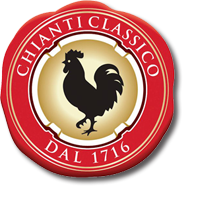 Legend has it that a black rooster helped define the political boundaries between rivals Florence and Siena.
Two knights were to depart at cock-crow from their respective cities and fix the boundary point where they met. The Sienese chose a white rooster, and the Florentines a black one, which they cooped up for days.
As soon as it was freed, the black rooster began to crow, long before dawn, giving the Florentine horseman such a head start that he met the Sienese knight at Fonterutoli, a mere 12 km from the latter's departure point.
And so nearly all of Chianti was brought under the power of Florence.
Tasting Tips:
To enjoy Chianti Classico best the bottle should be opened a few hours beforehand to let the wine breathe and release all its aromas.
The ideal serving temperature is 16° to 18°C (61° to 65°F); warmer increases the impression of alcoholic strength and cooler accentuates the acidity.
---
Back in 1970, the sleepy Spanish wine region of Rueda got a swift kick in the pants from the Rioja super-winery Marques de Riscal armed with advice from France's top consultant Emile Peynaud. The renaissance was on!
The goal was to create a fresh, vibrant wine that was different from Rioja whites, which were based on Viura grapes, and using instead the local Rueda grape Verdejo.
The result of years of effort and dedication is a wine today that's straw-colored with bright, greenish highlights. It has a fragrant bouquet with citrus, fennel and mineral notes. Vibrantly fresh with intense flavors combining grapefruit, green apples and passion fruit.
Good examples of Rueda Verdejo today are Marques de Caceres and Riscal's Rueda White, $12.50 in Ontario.
Careful cultivation and moderate yields reveal the full character of the grape variety and the soil, gravelly and sandy with some limestone.
The climate is continental (very hot summer, very cool winter) and the grapes are picked at night to keep them fresh and crisp.
The grapes are further chilled before a gentle pressing. Fermentation in stainless steel takes place at temperatures of 15-17ºC. Afterwards, the wine is kept on its fine lees until stabilization and bottling, under screwcap.
Pleasantly full with good length, this is an ideal wine to enjoy at any time or to marry with diverse cuisines. Serve at 6-8ºC.
Verdejo in many cases is virtually indistinguishable from unoaked Sauvignon Blanc, especially the style that's typical of Sauvignon's home turf, the valley of the Loire in France. The Sauvignon brings a floral element with grapefruit and passion fruit to the Rueda wines.
Word to the wise: never turn down a rare Rueda Dorado. It's a dry dessert wine made by oxidative aging in barrel for two years and offering toasty aromas and flavors that will make you think of a nutty Palo Cortado Sherry. There's also a Rueda Espumoso sparkling made by the Champagne method from Verdejo grapes.
In other news, a controversial recent planting of Sauvignon vines in the Loire has led to what the French term 'war in Sancerre', with producers claiming that vandals have sabotaged 5,000 young vines worth 12,000 euros.
It's part of a feud over who should be allowed to grow Sauvignon Blanc. Sancerre producers are angry at EU rules allowing new plantings outside appellation boundaries.
---
People think Social Lite's just another cooler but it's not, explains creator Dan Beach.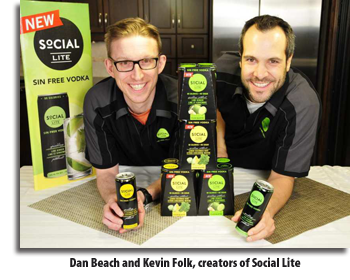 "Most coolers use low-grade alcohol then cover the horrendous smell and taste with tons of sugar, sweeteners and artificial flavors so you end up with 200 to 400 calories," says the CEO of Aware Beverages Inc.
Social Lite is only 80 calories, all-natural and unsweetened.
"We've taken a totally different approach. We start with premium vodka and add soda water, actual lemon and lime juice then natural flavors and it ends up as a very light and refreshing drink similar to a Perrier with flavor and alcohol in it.
"So it's a very refreshing drink. We use Silver Lake vodka and it's important for us to have the best ingredients. We made this for ourselves to begin with and it's something we're incredibly proud of," says health-conscious marathon runner Dan.
It took the Whitby-based start-up six to eight months to get the original flavor just right.
"We started in my kitchen with lime ginger flavors because they're so distinctive. Next came lemon cucumber because it's delicious and then mango pineapple.
"It's a nice way to start an evening."
The 5,000-10,000 cases per run production may soon also include blood orange and pineapple and/or passionfruit. That's not perfected just yet.
Bottom line: The vodka and soda lime ginger or lemon cucumber mint beverage retails for four 355ml cans for $9.95 and the alcohol is a gentle 4%. Refreshingly priced and enjoyable.
---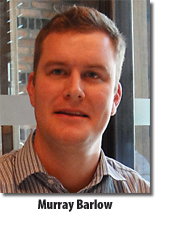 Rustenberg has a wine history dating back to 1682. Things peaked around 1812, with beautiful homesteads and flourishing vineyards, but recession and vine disease brought bankruptcy and dispossession.
The rescuer was John Merriman (later PM of the Cape), recapitalizing the farms. Fruit was sent to Covent Garden; new vines were grafted; wines were exported to England and the Continent, even to Siberia.
In 1941 Peter and Pamela Barlow bought Rustenberg, son Simon took over in 1987. His son, Murray, joined in 2012.
Simon built a new winery, currently with 180 hectares of vineyards, and imported modern virus free clones and grape varieties. Today Murray farms full time, after his Masters in Oenology from U of Adelaide and he's brought renewed passion and modern outlook to the business.
These excellent wines are evidence of their good work:
For full information, please contact Woodman Wines and Spirits at (416) 767-5114.
---
The International Terroir Congress in McMinnville, Ore., has surveyed climate change, how grapes are grown and how consumers will perceive wines.
While western North America and Australia – drought-hit in recent years – have seen a half-degree Celsius increase, Europe and South Africa are nearly a whole degree warmer.
Worldwide, the increase averages 0.8°C.
Heat stress has risen worldwide, but less in North America. Meanwhile, climate change has increased spring frosts in Australia and New Zealand, because of a shift in high pressure systems.
Warmer, drier conditions mean water stress is increasing in Europe – especially Spain and Portugal. This has pushed down crop yields, particularly in southern Europe.
The change will affect how growers slow crop development to ensure a gradual ripening of the grapes to deliver the wine characteristics consumers expect.
Please take me back to the top of the page!