Appreciating Cheese
Just Say Smile!
by Julia Rogers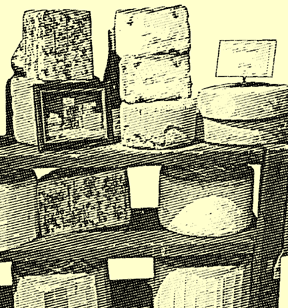 Like wine, cheese is easy to enjoy. As a cocktail nibble, part of a sandwich, in a recipe, cheese gives simple, immediate pleasure.
For much of the time, and quite rightly, we make few demands of our cheese. However, just as developing wine appreciation is an entirely appealing project, so too is cultivating a discerning cheese palate. Becoming a better cheese taster comes with practice, sharing and discussing taste experiences with friends.
Describing the appearance, smell, feel and taste of a cheese can be difficult at first, but it's essential to cheese appreciation. Well chosen words communicate nuances and help tasters remember their impressions. Each cheese uniquely expresses the transformation of milk and salt over time through the actions of bacteria, mould, and the cheese maker's magic. With hundreds of cheeses available, remembering each one's individual characteristics is a challenge.
For a basic tasting, choose four or five contrasting cheeses. Typically, include a soft, white bloomy rind cheese, an aromatic washed rind cheese, a hard cheese, and a blue. Include a goat or sheep milk cheese, too. Favor raw milk, artisanal or farmhouse cheeses. Ask a reputable cheese monger to guide your selection with an eye to quality and ripeness.
Taste cheese at room temperature. Remove from the refrigerator well in advance, unwrap onto a serving plate and loosely cover with cloth or kitchen paper. Set out in order from mild to strong, with the first at "noon" and the rest clockwise. For serious tastings, provide individual plated portions, water to clean the palate, and notepads and pens. For more fun, provide a communal platter, water, bread, fruit, wine, nuts, condiments and more wine!
Before tasting, take a good look at the cheese's appearance, inside and out. Many cheeses are incredibly beautiful, with rinds the texture of seashells, granite, or felt, and with colors from coolest ivory to salmon orange. (My current pick for most attractive rind is Sieur de Duplessis, a raw sheep's milk cheese from New Brunswick.) The paste of a cheese will display texture(s) from oozing and viscous to chalky and crumbly, in every hue of white, yellow and orange, possibly with eyes, cracks or veins. (My vote for cutest eyes in a cheese goes to Le Gré des Champs, made in Quebec from raw, organic cow's milk.)
Pick up a portion with fingers (or fork if very soft) and bring a cut surface up to your nose. Inhale and free-associate. Some unusual smell memories may be awakened. I've had whiffs of red licorice (Ubriaco de Piave), the railway station (St. Nectaire Fermier) and a wet wool sweater (Zamorano) all from cheeses which -- I hasten to add -- were delicious! More typical odors include milk products (yogurt, butter, custard), herbs (flowers, grass, hay), vegetables (mushrooms, onions, garlic), fruits or nuts (tropical, dried fruit, hazelnut, almond) and animals (leather, barnyard). Take time to enjoy the smells -- they suggest what flavors lie ahead.
Now, taste, chewing well and spreading the paste throughout your mouth. A good cheese leaves initial and subsequent impressions, has good length and offers a pleasurable aftertaste. This complexity and persistence is a hallmark of raw milk cheeses. Primary taste impressions can be described broadly as sweet, salty, tangy, bitter, or spicy. Secondary impressions may be fleeting or obscure, but often are flavors connected with the aromas listed above.
Rinse your mouth with water between cheeses, and proceed around the plate. Share your perceptions. Brainstorm a list of descriptors, taking special note of the words everyone responds to. This is the practice of tasting, and it can be demanding. Think of it as reclaiming your palate from the daily barrage of artificial flavors that overwhelm the senses, making it difficult to perceive subtleties and distinctions, or indeed to talk about flavors at all. (For more on this truly important topic, join Slow Food...today!)
Once your work is done, linger over the cheeses, trying them with various accompaniments. A perfectly ripe Pont L'Eveque with toasted almonds, Gorgonzola Erborinata with chestnut honey, and Gruyère Reserve with caramelized onion compote are all superbly harmonious. While you enjoy, raise a glass to the future of cheese: may the next 6,000 years be as good as the last!
*Julia Rogers is half of Cheese Culture, a team of local cheese lovers dedicated to enhancing cheese appreciation. Find out more at www.cheeseculture.ca, or call 416-823-1903 to book an animated cheese tasting.


Roll Out The Barrel!
...Especially if it's a rare and precious Triomphus cask from Southbrook.
Since 1977, owners Bill and Marilyn Redelmeier have been setting aside the single best barrel of red and white from each vintage. The wines have been quietly slumbering in the cellar and now they've been released: they're elegant, ageable thoroughbreds, some of the best wines ever grown in Ontario. A real deal at $39.95.
For me, the '97 and 2000 Chardonnays, in particular, all barrel-fermented, are real eye-openers: the '97 the most Burgundian, richly layered with Meursault-like nuances of brioche, toasted hazelnuts, a hint of charry oak and a refreshing citrus tang of citrus, with years to go (94); the 2000 a powerhouse still showing more new oak, butter toasted, melon-peach, vanilla pod and a slash of Key lime, with a bright future (93).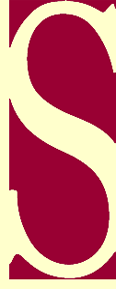 The '98 shows tropical passion fruit, guava and apricot notes above a citrus, melon, pear core (91), and the highly aromatic, spicy, peppery 2002, fermented with an Alsace yeast, leans more towards Gewurztraminer (90).
The '99, given a different oak treatment, has a style all its own, showing greengage, yellow plum, vanilla and a hint of oxidation (88).
Among the reds, the '98 Triomphus Cabernet/Merlot is simply outstanding: reminiscent of wood fires, blackberries, black plums, cassis and tar with an unusual "hot rain on tile" character (94). The smoky '99 favors small red berry flavors, cassis, mulberry, and cherry, with silky tannins (93).
The elegant '91 gives a hint of Cabernet Franc tobacco leaf as it launches its complex plum, truffle and toasty oak attack (91), while the '97, very Bordelais, delivers a richly balanced package of blackberry-elderberry and violets with underpinnings of tar, cedar, mint and oak (90).
"We want to make great Ontario wines able to gain complexity and age gracefully," says Bill. They can and they do! To grab some, call 416/398-3335, quickly!


In-spired Wines From Barossa
With marketing help from giant BRL Hardy, Barossa Valley Estate, a co-op of 85 farmers has been making quite a splash, in South Australia and abroad. It helps when you start out with 3,000 tons of gorgeous ripe grapes every year!
Hardy's is a partner, says the co-op's winemaker, Stuart Bourne, whose philosophy is "a minimalist approach so we can let the fruit speak." The fruit finds its voice at a new state-of-the-art facility. The son of Clare Valley grape growers, Bourne brings an in-built love of Riesling to bear on that variety at Barossa, but the trump card in the Barossa deck is its world-famous Shiraz, which Stuart makes in six quality levels. All are brands rather than vineyard bottlings since this is a co-op.
"The co-op is a very family thing, close relationships, mostly German names from the original Barossa settlers, and the landscape's dotted with the spires of the Lutheran churches they built. Quality is driven by bonuses for the finest grapes, which can quadruple the growers' base payment," says Stuart, who makes 200 cases of Riesling a year "just for the cellar door."
His star white is Chardonnay, entry level being the Spires 2002, unoaked, zippy citrus, tropical and stone fruit profile, (89), alongside the more complex Ebenezer 2000, ripe peach, smoky 100% French oak, brioche breadiness and lemon zest (93) $34 (v).
The deep garnet entry-level Spires Shiraz '01 shows soft ripe raspberries, roses, tar and subtle cedary oak (89) $14.95. Moculta Shiraz '01 at $18 is all mocha, coconut, raspberries and chocolate, sensuously thick and heavy in the mouth (92).
Further upscale, Ebenezer Shiraz '01 shows essence of cassis, cherry trifle, pudding spices and syrupy concentration, from 50-year-old vines (94) $38.00. Top of the line is E&E Black Pepper Shiraz '00, which easily lives up to its spicy name, with a majestic blast of smoke, tar, roses, apple skin, crushed peppercorns, plums, black cherries, prunes and vanilla, from 60-year vines yielding only 1.5 tons an acre (96) $100 (v), berried treasure!
The Ebenezer Cabernet-Merlot '00 is no slouch either, with mint, menthol, blackberry-blueberry, cedar and pencil lead notes (90).
The irony is that Ebenezer is a hamlet without even a pub!
What's the secret for the world-beating Shiraz? "Poor soils, dry climate, hot days, cold nights, old vines and old clones."


Very Easy to Swallow
Vintners throughout Europe have had the hottest conditions since the sweltering 1947 -- a legendary year. The heat gave vintners a head start, producing sweet, ripe grapes weeks early. And hopes are high for an exceptional year, although with a smaller crop.
France's 2003 production will hit 53.6m hectolitres (1 hecto=100 litres=11X12-bottle cases), up 3%. Quality wines will total 23.4m, local wines 15.1m, wines for Cognac, 9.1m, and others 6m.
Vineyards scrambled for pickers as early as August, when the entire country was on vacation. Last year, harvesting started Sept. 10.
In Germany, even before the heat, the budding and flowering were weeks ahead of schedule, suggesting that 2003 would be outstanding.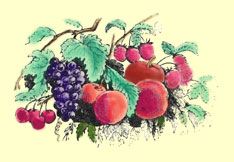 At Gray Monk Estate in the Okanagan, "what we've brought in so far is beautiful," says owner George Heiss. "At one point it was too hot for the whites and they went into survival mode, and the reds took off. But the weather cooled off and the whites caught up with the reds. The only thing a wine maker can do now is screw it up."
Ontario's wineries, growers, the LCBO and Queen's Park are addressing the shortfall caused by this year's winter-kill, half the normal crop. VQA rules are unchanged, using 100% Ontario grapes, however, 2003 blends can be 90% imported wines. They're labeled "cellared in Canada from imported and domestic grapes."
"This ensures as much VQA wine as possible for consumers," says Linda Franklin of the Wine Council. The strategy mirrors 1993, the last serious shortage. Ontario grows 90% of Canada's wine grapes and its 100-plus wineries make 44 million litres of wine worth $400 million.
Please take me back to the top of the page!