Born to create fine and interesting wines, France's François Lurton has never found a vineyard region in the world that he didn't like – I just wish I had his air miles!
Son of André Lurton (Château Bonnet, La Louvière, Dauzac, etc), François belongs to one of the great wine families and he's personally added global pioneering to its stellar CV.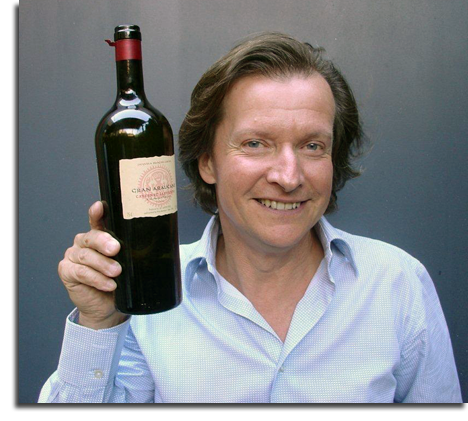 This Energizer Bunny has established exciting new wine estates back home in France (Languedoc and Bordeaux), in Spain (Rueda and Toro), in Chile (Colchagua and Casablanca), Argentina (Mendoza) and Portugal (Douro), and he's not even close to finished yet.
In the early days, he and his brother Jacques travelled far and wide, promoting the Lurton family wines and consulting to Marks & Spencer, Tesco, Hardy's, Catena, Rémy Pannier, La Virginie and Ginestet.
Along the way, they bought vineyards and built wineries, creating and selling their own wines. Jacques grew them, François sold them.
Then, in 2007, François took over his brother's stake and the firm became François Lurton SA. The Bordeaux company's 80 wines generate $36 million sales, 90% abroad, with 200 employees, 10 enologists and 400 hectares plus 400 under contract.
"We were young, liked to travel and were open to new challenges, and soon we discovered the regions with the strongest potential for quality and originality," François explains. The brothers weren't just looking for the best wine-growing conditions, they also wanted to connect with the people and their way of life. "We want our wines to express their own personalities and character, not just be part of a portfolio."
The start was in the Languedoc, where François saw the potential for New World-style wines from Midi's ancient vines and superb terroirs. The brothers created today's racy style of Mediterranean whites from the region.
"If I were a vine, I'd want to be planted in Chile" is how François explains the later decision in 1992, to make wines there, starting with a pristine 200 ha estate in Colchagua to make high-end reds.
In Argentina, the attraction was high-altitude virgin land, excellent climate and plentiful underground water in the Uco Valley. Production today is moving towards biodynamic in both locations.
Lurton fell in love with Portugal's rugged Douro Valley, first buying land beside the river and later a pre-phylloxera quinta of higher, terraced vines.
Here's a sampling of the Lurton wines available in Ontario:
From France – Les Fumées Blanches '08,

LCBO 472555,

$11.45, 100% Sauvignon Blanc, delicate with attractive floral aromatics, a whiff of gun flint, the palate herbal, vivid and yellow plum fresh in New Zealand mode, a wine from the Toulouse area (

91

) great value.
Les Hauts de Janeil, coming soon at $12.95 from the Pays d'Oc near Narbonne, is a spicy, fruity, dry Syrah-Grenache red with a black pepper, black cherry and pipe tobacco character, fresh and food-friendly (

89

). Its big brother Mas Janeil ($19.95) is suppler, even more spicy, lush and smoky with a baked fruit core. Kind of a Pinot Noir of the Pyrenees! Could also be slightly chilled for picnics (

91

).
La Récaoufa du Château des Erles '04,

(v) 29009

$24.70, from a single vineyard in Corbières, in the Midi, a New World-style red, supple with mocha, toast and new oak on the nose, clean red and black berry fruit, and cracked black pepper (

90

). The blockbuster Château des Erles '04, packed with rich, ripe raspberry notes, is available at vintagesshoponline.com, $45 (

93

).
From Argentina – Lurton Pinot Gris '09,

LCBO 556746

, $10.95, a spicy treat of Bosc pear, lemon zest and white flowers, from the Uco Valley in Mendoza, pioneered by Lurton (

89

). Gran Lurton Corte Friulano '07,

(v) 66829

, $19.95, is a delicious melange of Tokay grapes from Friuli vines, with a nip of Chardonnay and Torrontés all fermented in French oak barrels, Dry, white and handsome, a delicate wildflower fragrance and muscatty complexity (

90

). Italy meets Argentina via France!
The red companion is Gran Lurton Cabernet Sauvignon '06,

(v) 989334

, $20.95, (the '05 in stores now is a beauty!). Perfect for winter stew, casserole or roast, silkier and riper than many Cabs, predicted to ripen 5 years, shine 5 years then slowly decline (

89

).
From Chile – Viña Hacienda Araucano Sauvignon Blanc and Pinot Noir, Humo Blanco Pinot Noir, Clos de Lolol (Laughing Out Loud Or Louder?).
From Spain – El Albar Excelencia from Castilla & León in Spain's north, a 100% Tempranillo (the Rioja grape). It's big (14.5%) and concentrated, ageable with intense fruit, supple tannins and new oak (

93

). Campo Eliseo '04,

(v) 35980

$89.00, from Toro old vines made with input from Michel Rolland, from what Lurton calls "ridiculously low yields" of 2 tons per hectare. Rich, elegant with a backbone of firm tannins and French oak nuances (

93

). The classic Hermanos Lurton Verdejo is out of stock but should reappear in stores with its lush, aromatic pear and lemon drop silkiness.
From Portugal – Pilheiros Alvarinho, Barco Negro, Quinta do Malho. Coming soon, we hope.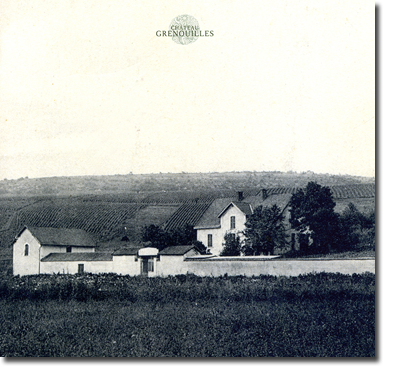 The old joke about drizzly Vancouver is: 'Ah, yes, but it's a dry rain!' Humor served best with a dry wine, and the driest of all, after Muscadet, is Chablis, the world's stoniest, most refreshing and elegant white.
Thank God for that, for fresh oysters, Arctic char, lemon chicken and grilled pork.
Midway between Paris and Beaune, Chablis is the northern gateway to Burgundy's treasure-house of wines. The vineyards, 4,700 hectares, bracket the River Serein around Chablis (pop. 2,500) and 19 other villages. And 25% of Chablis is made by La Chablisienne, a well-respected, old-established 300-member co-op (1923) with family growers in every Chablis appellation including the finest Grand Crus, Premiers Crus, Chablis and Petit Chablis.
Forged in tough economic times, the co-op at first used to bottle and sell the members' finished wines. Today, with a powerful team of technical advisers and meticulous winemakers, the co-op has direct control, from receiving the fresh-pressed Chardonnay juice to the ultimate wine sales. The individual wines, 30 of them, all from eco-friendly vineyards, bear the hallmark of their own particular terroir, handmade products of place and time.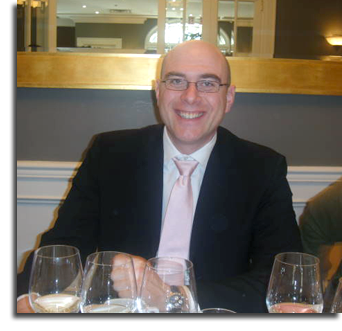 A distinguishing feature of Chablis in a world gone mad for oakiness is the vibrant steely, floral and mineral hallmark of its racy wines. "I don't like to drink wood, I like to drink wine!" says Christophe Cardona, La Chablisienne's man in North America, adding, with a sense of place: "We don't just make Chardonnay, we make Chablis." Quite unbiased, of course, although his boss is "the 300 members..."
The subtle use of oak barrels is said to "reveal" the wines rather than put make-up on them. The wines' main terroir component is the intense minerality of the Kimmeridge clay/limestone studded with oyster fossils that underlies Chablis north to the Channel, the white cliffs of Dover and southern England. From Cretaceous seabeds 150 million years ago and today's continental climate (severe winters, frosty springs, hot summers and falls) are geology's gift to Chablis winemakers.
Les Venerables Vignes '06 from La Chablisienne, $24.95 at the LCBO, is a good example of a standard Chablis. Pale gold in color, showing stony minerality, with hints of summer straw, tingly acidity and good length, is a best-seller in North America. Elegant and well priced (91), less than 20% sees a subtle aging in old oak.
Premier Cru Les Vaulorents '06 (a low-acid vintage that's very user-friendly) offers floral vanilla-peach and grapefruit minerality and is showing well now (92). Grand Crus benefit from cellaring although North Americans tend to prefer young vintages.
Grand Cru Blanchot '05 Château is steely and mineral-rich (92) but the star is Grand Cru Château Grenouilles '05, a mere 18 acres in the heart of Chablis, whose tiny production shows a hint of new oak along with a ton of limestone minerality, apple-floral depth and finesse (93).
Chablis has an amazing variety of sites and terroirs, mostly south-facing, but the region's strength is the pride of its producers in their individual plots (climats), and the magic they create with old Chardonnay vines, here in their Burgundian homeland.
Planted by 12th Century Cistercian monks, this noble grape, through trial and error and persistent attention, has reached a pinnacle found nowhere else. It's safe in the hands of La Chablisienne.
Cellar note: Petit Chablis shows perfectly from 1 to 3 years old, Chablis 2-5 years, Premier Crus and Grand Crus 5-10 years to reach perfection, but sometimes you just can't wait!
Please take me back to the top of the page!