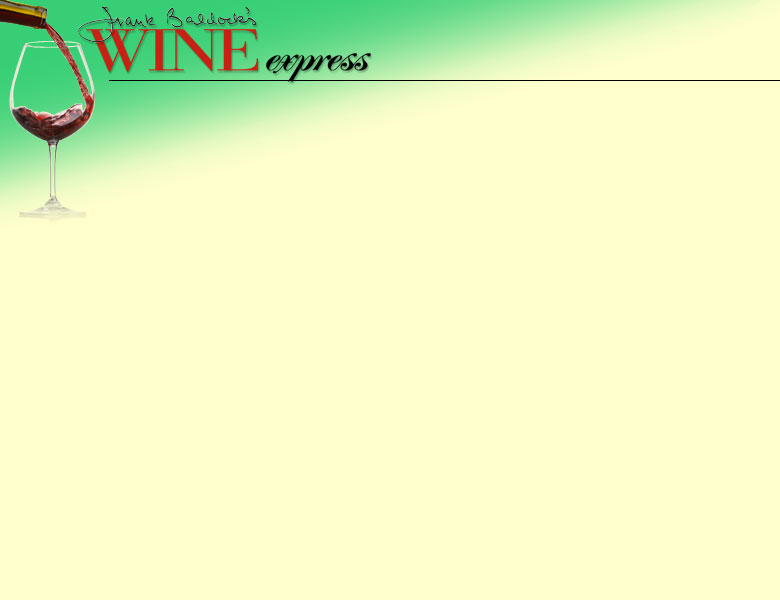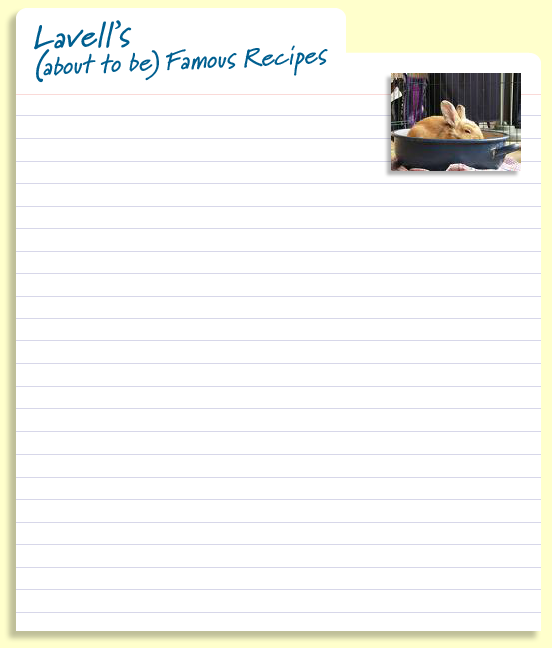 Happy Hopping
8 strips bacon
2 rabbits, each cut into 8
pieces (about 5 lbs total)
1/3 cup flour
1 Tbsp olive oil
4 cups coarsely chopped onions
8 cloves chopped garlic
3 cups chicken stock
2 cups Beaujolais Nouveau or dry red wine
2 tsp herbes de Provence
1 Tbsp tomato paste
Salt and pepper
2 Tbsp butter
4 cups button mushrooms
1 Tbsp chopped parsley

Cut bacon into 1-inch pieces. In large heavy casserole or Dutch oven, cook bacon over medium heat for about 8 minutes or until crisp. Remove from casserole and set aside.
Dredge rabbit pieces in flour, add to casserole and cook over medium-high heat until browned all over. Remove rabbit from casserole and set aside.
Add oil to casserole and heat: cook onions and garlic for about 4 minutes or just until onions are translucent but not browned. Return rabbit to casserole; add chicken stock, wine, herbes de Provence and tomato...