Nov 20-23: Gourmet Food & Wine Expo, Metro Convention Centre, Toronto. Jennifer Campbell, 1-866/414-0454 x 309, jennifer@townmedia.ca, www.foodandwineexpo.ca
Nov 22: The Dominion Club, 1 King St W, Toronto, celebrates the arrival of the Nouveau and the Beaujolais Crus – Brouilly, Chénas, Chiroubles, Côtes-de-Brouilly, Fleurie, Juliénas, Morgon, Moulin-à-Vent, Régnié, and Saint Amour): French Chamber of Commerce, 416-205-9820, ccfe@bellnet.ca
Nov 24: French Wine Connection, The Fermenting Cellar, Distillery District, Aude Guivarch, French Trade Commission, 416-977-1257 x 220, aude.guivarch@missioneco.org
Nov 24: The Wine Tasting Challenge, Four Seasons Hotel, Toronto, featuring $100,000 in prizes, Barb Tatarnic, 905-688-5550, ccovi@brocku.ca, www.winetastingchallenge.com
Dec 6: Vintages Wine Auction, Ritchies Auction House, 288 King St E, Toronto, jmiller@ritchies.com.
Dec 10: Vintage Port tasting, Niagara Wine Center, 6384 Ker St, Niagara Falls, ON, Evan Saviolidis, 905-685- 2156, www.winesavvy.ca.
Dec 18: OIWSBA Holiday Luncheon, Albany Club, Toronto, Ian Campbell, 416-699-9535, www.oiwsba.com.
---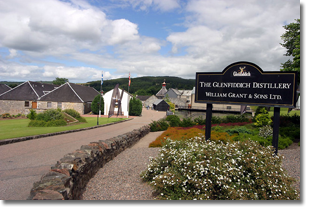 Singular Malt
Giving new meaning to the term "dead drunk", Toronto artist Dave Dyment has created a whisky to be enjoyed not by you, but by your grateful grandchildren, because we'll all be long gone.
During a residency at William Grant in Dufftown, Scotland, Dyment collaborated with distillery staff to secretly bury a barrel not to be opened for 100 years.
It's certainly a limited edition. The butt, a first-refill Sherry cask of Glenfiddich which weighs half a ton, is surrounded by stones from the River Fiddich, allowing it to breathe. That breathing, the "Angels' share" – 2% annual evaporation will leave 13.5% of original volume, just enough for 25 bottles in 2108 and plenty of heir space, Dyment calculates. So, storage will be in perfect conditions, cool and airy.
A Drink to Us (When We're both Dead) inscribed on the barrel, costs $2,000 a bottle and cannot be claimed for 100 years. What you get is solid wooden casket that will eventually hold the 100-year-old scotch, a signed contract and a "treasure map" of where the whisky is hidden.
"A lot of my work is devoted to time, spirituality and mortality, and that was the inspiration, rather than the Scottish landscape," says Dave, who quit his Toronto job to take up the 90-day residency in northern Scotland.
"I plan to keep one bottle for my own grandchildren. I gave two to my helpers,11 go to my dealer and 11 to the distillery so they can add money to the artist program," says Dave. You can reach him at ddyment@rogers.com.

---
Eye On Spain
www.winetourismspain.com has launched an on-line 300-photo atlas on Spain's geography and wine culture, and it's stunning.
Spain has the biggest vineyard surface area in the world and the atlas covers vineyards and landscapes, wineries and wine culture.

---
Read Or White?
Next time you're feeling marooned, I have the book for you: Desert Island Wine by Miles Lambert-Gocs, also author of The Wines of Greece and renaissance man of classical erudition, who spins a web of Bacchanalia, from live chats with Dionysus to the Cabernet grape's Ancient Greek ancestor.
Reflective, punny, informative and whimsical. Pleasurably different. $16.25. Write Miles at 1008 Settlement Dr., Williamsburg VA 23188 or miles.lambert@att.net. Published in Canada by Vanwell, www.vanwell.com.
By contrast, Andrew Jefford's Wine Course, is more straightforward and a lovingly photographed and written one-volume wine education – good chapter on Canada, by the way.
UK author Jefford provides "the tools" to smell and taste, "the elements" of varietal diversity, and a virtual "journey" through the wine regions. A feast for the senses and the intellect. $34.95, Thomas Allen & Son, info@t-allen.com

---
Vineyard Reborn
A father-son team, Vittorio and Jurij Fiore, have given new life to a tiny, once abandoned vineyard at Poggio Scalette on the hillsides of Greve in Tuscany.
Scalette are dry-stone walls of terraces that rise like a staircase to grow the Sangiovese clone called Lamole, backbone of the flagship red, Il Carbonaione.
Vittorio, avuncular, animated, and noted enologist, revived the property with much love and care and his first vintage was 1992, still rich, alive and vibrant with pencil lead minerality, black fruit, hints of leather and truffles (94).
His hand-made wines are rich in tannins and aged in 350L French oak casks (10% in American oak) 12 months in a dimly lit cellar (light and temperature accelerate evolution) "so they're not too oaky but have complexity. Energy costs are high in Europe and the slow aging helps our wines stay youthful, with deep color and great aromas."
The vintages also maintain a stylistic consistency. "The soil is always the same. Only the weather changes," says Vittorio.
Il Carbonaione is a big, vivacious wine and I love the 2001, a small harvest with perfect conditions yielding a fruit-forward, berry-rich, silky wine with elegant breeding, heady and aromatic (93)
Il Carbonaione '04, $64, has beautifully integrated red and black fruits, acids and firm tannins, with a whiff of menthol, wild berries, shoe polish, black cherries and fine oak. Will improve further with cellar time (92).
Drinking now, the '96 is all black fruit, sloe berries, and ripe plums, with deep color and supple tannins (90). The '99, huge, rich and concentrated, shows kirsch, saddle leather, sour cherry, pomegranate and evolved tannins (91), and the '94 is refined cherry-berry with chocolate notes and mellow spiciness (90).
The wines, not inexpensive but hard to find, ageable and great value, are available through Profile Wine Group: (416) 598-0033.

---
Happy New Year!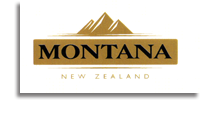 From the wines of New Zealand, that is. Stoneleigh and Montana send their best, for sure, as their new vintages arrive here.
With 22 million 2008 cases under their belt, soon under ours, mostly under screwcap, NZ winemakers are a pretty happy lot this year.
Spoiler alert, stats: 9.8 million cases exported, up 16%, Canada #4 behind UK, Oz and US. Canadian imports from NZ up 51%, mostly Sauvignon Blanc, of course, up 18% in total exports, with Chardonnay coming up, in a more Chablis style, lean and mineral, vs Oz fat and oaky.
Back to the '08 vintage: 285,000 tons, despite killer frosts fended off only when there were 102 helicopters fanning the night air to save the vines. Shades of Viet Nam!
Marlborough is the engine of NZ production, 70%, mostly Savvy. The Pinot Noir footprint, meanwhile, is growing at 59% a year with 2.2 million cases of pretty good stuff, especially Central Otago!
"We're ecstatic about that," says Jim Robertson, Pernod Ricard`s global ambassador. "Our 10- and 12-year-old vines are maturing now and the quality's great." He proved his point by pouring Stoneleigh's Rapaura Series '07 PN, an amazingly complex and lovely wine with orange blossom, dark chocolate, plum, strawberry, vanilla and blackberry depths (91) $29.95.
He followed that with Montana's Letter Series "T" Pinot Noir '07, $29.95, a gutsier, more expressive and floral Pinot with fresh herbal fruitiness, minerality, black plum fruit and flesh (92).
Stoneleigh and Montana may be rivals, but their owner, Pernod Ricard, has given them the same laudable mandate – Capture the terroir using sustainable viticulture, and they're both busy doing that.
Whether it's Montana Sauvignon Blanc '08, classic zesty rhubarb-gooseberry, grassy, bell pepper and apple pie spice (87), $14.95, the 30th vintage of the Sauvignon that put New Zealand on the world wine map, or Stoneleigh Marlborough SB '08, $16.95, sweeter, more tropical with passionfruit, papaya, and fig notes (88). Stoneleigh's Rapaura Series SB '08, $24.95, hand-picked single estate wine a notch above with lemon grass, crème brûlée elegance and silky mouth feel (92).
Or Montana's Pinot Grigio '08, melony-apple, baby powder and Bosc pear, slightly candied and almost off-dry, best chilled, en route here at $14.95ish, or Stoneleigh's Pinot Gris '08, green apple, mineral and vanilla, in a fatter style with a sweetish finish (88).
Meanwhile, the 'tyranny of distance' is being battled using lighter bottles, water use is down, and part of the water vapor exuded by the vines is being reused to irrigate them, grape pomace becomes mulch on the vineyards and ladybirds, not chemicals, kill vine pests.
Coming soon from NZ ... great Rieslings. Stay tuned!
---
Garage Sale

Bogged down with wine, the sommelier at New York's Le Cirque has decided to auction off the slow movers taking up space.
The offenders include Margaux '59 ($20k a case), Mouton-Rothschild '82 ($18k a case), Pétrus '95 ($20k a case), and Yquem '67 ($18k a case). Le Cirque owner Sirio Maccioni said: "We just don't have room for these old wines, that go unsold year after year, not when I have to store my house wines in the linen closet! This is a business, not a wine museum!" The auction was set for Nov 17 at Christies.
---
High Flier
Times may be tougher but a Beijing billionaire just dropped $500,000 on 27 bottles of wine, Romanée Conti, a red Burgundy with only 450 cases produced each year.
The client bought twelve '78s, two of the '61, '66, '96 and '03 and singles of the '81, '90, '92, '95, '99, '01 and '02.
"It is the highest price ever for a single lot," says Stephen Williams of the London- based Antique Wine Company. "I don't think he's bought this as an investment – he has bought it to drink," he adds. "The fine wine industry is completely immune from the global credit crunch."
Williams believes this sale marks a significant change in Chinese wine buying habits."In the past, the Chinese have been drawn to the magnificent but simplistic qualities of the wines from the great chateaux of Bordeaux. Now, our leap in sales of Domaine de la Romanée Conti to mainland China this year in particular is indicating a broadening of their fine wine education and appreciation to the more complex wines of Burgundy."
The highest prices for fine wines are for extremely special bottles, for example, those that reputedly came out of Thomas Jefferson's cellar. In his day, wine bottles were not labelled, so Jefferson poured the premium wines he imported in casks from Europe into bottles etched with his initials. Malcolm Forbes, the late publisher of Forbes' magazine, set a record in 1985 when he paid $162,750, for a 1787 bottle of Château Lafitte. In '06 the Antique Wine Company sold the world's most expensive bottle of white wine, a Château d'Yquem 1787 for just under $100,000.
---
Born In The USA
Canada's top-selling celeb-wines since their launch in '07, Dan Aykroyd wines are heading south with Sonoma-produced Chardonnays and Cabernet Sauvignons, retailing in the US at $17.99-$19.95.
---
Case Study
Wine's been shown to be good for your heart, and it might protect against dementia.
The University of Gothenburg revisited 1,458 women who were part of a population study in 1968. They had been asked to report how often they drank wine, beer and liquor.
Fifty years later, 162 had dementia, and the ones who drank wine were in a minority compared to beer or liquor drinkers.
"The group with the lowest proportion of dementia reported that the only alcohol they drank was wine," said Lauren Lissner, who directed the study.

---
Cool Advice
White wine should be chilled for freshness without being stunned into icy blandness. The colder the wine, the less flavor and character it offers.
About 9C (48F) is fine for light, sparkling and very sweet whites, and rosés. [Some restaurants hide the flaws in their wines, for example, by serving them seriously over-chilled!]
Top Chardonnays, Semillons and Alsace whites from France show their complexity at slightly higher temperatures up to 15C (59F).
Reds, because they're more complex than most whites, also benefit from serving at 15-17C (59-63F). However, big heavy reds like Cabernets, Shiraz, and Zinfandel served too warm tend to show clumsiness and are better avoided on hot summer days.
Light, fruity reds, like Beaujolais, Loire reds and Dolcetto can be happily chilled for 15 minutes in the fridge 12C (54F).
Take me back to the top of this page, please!