Nov 18-21: Gourmet Food & Wine Expo, Metro Convention
Centre, 1,500 wines, beers and spirits, 905-634-8003 x309.
Nov 22: Vintages Miguel Torres tasting, 416-365-5767.
Nov 25: Toronto Symphony Fine Wine Auction, Commerce Court West, Toronto, www.tso.ca/finewineauction.
Nov 26: Exploring the wines of Chile, Harbourfront, 416-909-0460.
March 22: Hobbs & Co portfolio tasting, St Lawrence Centre, Toronto,
416-694-3689. Prowein, Dusseldorf, www.prowein.de.
April 7-11: Vinitaly, Verona, www.vinitaly.com.
May 12: New Zealand Wine Fair, Design Exchange, Toronto, 705-444-0195.
New Feature:
Click on labels and photos for even more information!


---
Ontario With A Flourish!
Hail an attractive new trio of high-value, easy-drinking new VQA blends, all party-perfect, at the LCBO: crisp, peachy, vanilla-gooseberry Chardonnay-Viognier; citrus-tropical, melon-apricot Riesling-Vidal; and berry-vanilla-blackcurrant Merlot-Pinot Noir. Approachable, fruit-forward and flavorful, yet light and refreshing, from the 2009 vintage, ready right now, and food-friendly and $10.95. Just ask for a Flourish!
---
* Old wood to burn, old wine to drink, old friends to trust, and old authors to read -- Francis Bacon
---

Virtually Perfect!
No vines, no winery, no problem!
Canada's newest virtual winery, Generations Wine Company, with a mere two employees, Jackson-Triggs co-founder Allan Jackson and ex-Vincor exec Andrew von Teichman, has launched two really fine new wines.
Sourcing VQA wines from five wineries, they've blended Union White (unoaked Riesling, Sauvignon Blanc, Gewürztraminer and Chardonnay) and Union Red (Pinot Noir, Cabernet, Merlot and Gamay), into New World style and very food-friendly wines under screwcap, both worthy of your consideration.
They're in the LCBO at $13.95, www.unionwines.com.
---
* Life is sexually transmitted.
---
Ports Of Call
For a cheap and cheerful Port now (and Christmas is coming), you could start with Newman's Celebrated Port, now aged in Portugal not Newfoundland, full of juicy, berry-rich, chocolate and spice notes (88) $14.95 and good value. Then, treat yourself to Quinta de Ventozelo Reserva (90) $15.95, more floral, plummy and rich with mineral and tannin embellishments.
After that, move to Quinta do Noval Tawny, $16.95, more complex (92) with anise, bitter chocolate, toasted hazelnut and black plum flavors.
Two new Vintage Port releases call out: Sandeman Vau 2000, sweet, figgy licorice, cassis, and spice cupboard, with ageability (90) but drinkable now, and Warre's Vintage 2007, $84.95, the perfect gift (ideally) not to be opened until 2020. Fresh picked raspberry, black licorice, truffle, and elderberry now, but waiting to evolve into something more ethereal with cellar time (95).
Finally, you could spring for Delaforce Vintage Port 1994, a stellar year, well priced and ready to pour, a steal, already aged for you. Chocolate, new leather, rose petals, firm tannins, meat, earth and black olives in a symphony of the senses (91).
While you're in the Portuguese section, pick up Quinta do Crasto, a $14.95 regular dry red in Vintages, one of the new generation of New World style Portuguese reds, from a consistent producer (89).
---
* Good health is merely the slowest possible rate at which one can die.
---
Generation Seven of Bosc Expertise
Easy drinking, very lightly oaked reds and whites, the new Gen Sevens from Château des Charmes are friendly new wines that actually help people.
Canadian youngsters going hungry are getting immediate support from the Paul Bosc family, just into their own seventh generation.
Thanks to 50 cents of every $13.95 for Generation Seven White, 197988, and Red, 198036, Meal Exchange can now address hunger more easily, www.mealexchange.ca.
I missed the grass-roots Twitter/Facebook launch (being out of the country) but the wines are fruity, fresh, uncomplicated, fun and good value. Worth a shot – www.generationseven.ca.

Meanwhile, in this season of mists and mellow fruitfulness, snuggly jackets and warm gloves, we now need some bigger, fatter and toastier wines.
Putting summer (regretfully) behind, let's pull out some robust, more complex wines to partner savoury stews, hearty soups and satisfying steaks.
You could start with two from Château des Charmes, the Chardonnay Musqué '08 as a sipper for cook and guests while the roast finishes in the oven. And a rare and elegant red Equuleus '07, a Bordeaux-style blend that's made only in top vintages.
The lively $16.95 Musqué takes Chardonnay one aromatic step further, into jasmine, dried apricots, lime zest and binned apple territory (91). The Dijon vines planted by Paul Bosc are now 12-15 years old and in their prime, carefully tended against the cold. Ontario's Cave Spring Cellars, Colio, Fielding and Malivoire also offer Musqué and the five would be fun to compare for your next wine tasting party.
Equuleus is the "Little Horse" constellation seen at harvest and its name embraces Bosc's beloved Arabians, whose stables are encircled by Cabernet and Merlot vines. The wine is a thoroughbred to cellar alongside your collectibles (94), more Médoc than Pomerol, enjoyable now with a rare steak and good for 10 years. Sleek and seductive, layered with black fruit, vanilla, subtle oak, cassis and damson jam notes, it has good bones and wonderful texture, $40. One of the finest Canadian reds today, made with TLC and smarts!
Only 1,000 cases were produced. Call the winery, 905-262-4219, if the LCBO runs out. Decant to breathe three hours before the roast is ready.
---
Perfect Port 155 Years Old
Scion, a "perfect" Port made in 1855, is being released by Taylor's after 150 years in barrel. Classified as Very Old Tawny, this rarity predates phylloxera and costs $5,000 a bottle.
Adrian Bridge, MD of Taylor's, claims no Port house has ever done this. "We scour the (Douro) for old wines for our blends and normally the aging process is so intense the wines are too cloying (to bottle individually). But with Scion we wouldn't blend because the wine's perfect, it's got everything."
Scion has been cellared near Regua in "perfect" conditions and the 1,400 bottles will actually be crystal decanters. Taylor's secured the one-off from a private family reserve.
---
Bites From Burgundy
After a couple of tough years, sales are perking up: 4.5% in volume in a year, just up a smidge in France but up 13% in volume and value in exports.
Meanwhile, after an anxious time following frosts, the 2010 harvest is very encouraging and fully ripe, although one of the smallest in years. Could be a classic.
---
Queen of Pinot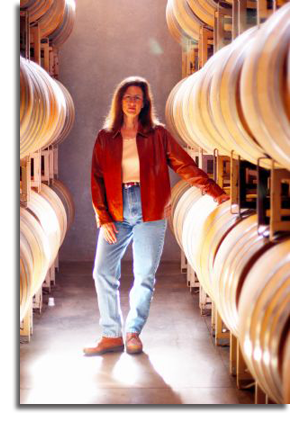 One of the world's leading winemakers, Merry Edwards, the "Queen of Pinot Noir", came to wine via scientific research – and she credits terroir for creating great wines.
Rather than bearing a winemaker's imprint, she believes "the grapes provide the texture and nuance, and quality comes from the vineyard. Your job is not to screw up the grapes!"
A pioneer, Edwards has made 37 vintages in California's Sonoma Coast and Russian River regions as well as opening other winemakers' eyes to the importance of the right vine clones.
She launched her Meredith Estate and Merry Edwards Wines at Sebastopol in the Russian River Valley 1998, buying in grapes, but quality was inconsistent, so she began planting vines. "Today, we have 24 acres of vineyards so we can compose blends, barrel by barrel, from various sites and maintain a strong persona year by year."
The family vineyards are Meredith, Coopersmith and Georgeanne. She also makes vineyard-designated wines from Klopp Ranch, Olivet Lane and Tobias Glen.
The wine making is all by hand, 30% whole clusters to obtain soft tannins; small fermenters for quality control; the floating caps of grape skins punched down by hand, then decanting straight into 85% new barrels from French coopers.
With a double degree in food science and enology from UC Davis, Merry is famous for her research into vine stress, phenolics, tannins and, especially, vine clones.
The current vintage, Russian River Pinot Noir '07 is a great example of Merry's style, fruit-forward blueberry, black cherry, cassis, wild strawberries and white chocolate on the nose and palate, with silky-sweet tannins and fine refreshing acidity to finish (95). A wine to enjoy now or cellar up to 10 years.
Lovers of fine Burgundies will appreciate this wine, available through the Stem Wine Group, 416-548-8824, for $64.99. Also available is the delicious Sauvignon Blanc '09, $55.99 (92) and Pinot Noir Sonoma Coast '07, $59.99 (94).
---
Bites From Burgundy
After a couple of tough years, sales are perking up: 4.5% in volume in a year, just up a smidge in France but up 13% in volume and value in exports.
Meanwhile, after an anxious time following frosts, the 2010 harvest is very encouraging and fully ripe, although one of the smallest in years. Could be a classic.
---
An Easy Way To Bordeaux
You don't need a road map to find delicious, inexpensive Bordeaux.
Just locate an LCBO store and, with $12 in hand, you can find Château de Courteillac or Château Bel Air, two 2008 reds that are drinking well now (88).
Courteillac, from Entre-Deux-Mers, is lighter in color and weight but both have delectable meaty blackcurrant, blackberry and cherry fruitiness and savoury oak with refreshing acidity to clear your taste buds. The tannins are silken and you can serve these wines now to a thirsty crowd.
If a dry white is needed, Château du Juge Sec '08 at Vintages, $15.95, is an exhilarating, crisp, floral crowd-pleaser with a tang of lemon zest (90) and you can correctly announce: "Here come da Juge!"

Moving upscale in reds, there's the beatific Château Tour Saint André, $23.95 (v), (90) from Lalande-de-Pomerol, flying off the shelves to hail Canada's newest saint. Could be served alongside Château Canada, a $15 Bordeaux Supérieur (87).
Still in the value category, Calvet Reserve Rouge '08 at $13.95 has a vanilla-baby powder fragrance and soft berry bouquet, supple tannins and plum acidity (88). Bigger brother Calvet Saint-Emilion, $18.95, is more Merlot-driven and offers sweet tobacco, almonds, herb and strawberry-cherry notes (87).
One splendid claret is harder to find: you'll have to call Jean de Lataulade at Rouge & Blanc, 416-686-0513, to order the voluptuous Château Grand Bateau. From the stable of renowned Château Beychevelle, it has a Merlot profile of black currant, plums, leather, and a hint of mint, with 20% Cabernet for depth and elegance (92). Mild-mannered, food-friendly.
As a sweet not cloying treat, Dauphin de Guiraud Sauternes '03, $24.95 (v) 375ml, second label of stellar Château Guiraud, is a small symphony of orange, honey, caramel, hazelnuts, crème brûlée and luscious ripe peaches (90). Think custard, foie gras and chocolate.
---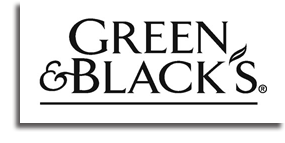 Marriage Made In Heaven
Chef-sommelier Anne Martin has a way to spice up your wine tastings – add chocolate!
As a way to end a holiday feast, or any time, it's easy home entertaining. There are no rules. There are suggestions, however: Anne's choice is Green & Black's Organic.
Serve the chocolate on china or glass (not metal) at room temperature.
Choose a wine sweeter than the chocolate.
Play with the tasting order: sip and nibble then nibble and sip.
Don't serve red too warm and white too cold! Pull white from the fridge 15 minutes before serving and put red in the fridge 15 minutes before.
Store chocolate in a cool, dry place away from strong smells/flavors.
Avoid scented candles, perfume and cologne.
Pairing suggestions: start with a combo of red, white and dessert wines.
Milk chocolate: its caramel matches the butteriness of a full-bodied, New World Chardonnay.
Dark 70%: complex, full bodied flavors flatter a glass of Port, a hefty Cabernet or a Merlot.
White chocolate: the delicate fruit and sweetness of a late-harvest (sweet) Riesling marry with the creamy vanilla of the chocolate. There are great late-harvests from Ontario and BC.
Dark chocolate and ginger is delectable with fruit-and-spice of an Ontario or BC Gewürztraminer.
Dark chocolate cherry goes perfectly with Maury, a red from SW France, and Collioure or Banyuls would be good.
Milk chocolate and almond matches with the dried fruit, nutty taste of medium-sweet Madeira.
Green & Black's uses organically grown cocoa from the Dominican and Belize.
Take me back to the top of this page, please!