Nov 2-24: Countylicious: 11 top restaurants, great accommodation packages featuring $30-$35 prix fixe menus. Then stay for Wassail! Every weekend from November 24 to December 3, wineries and cideries will be blazing with festive lights and holiday cheer, www.countylicious.ca or 613-393-2796 or 866-845-6644. For Wassail, visit www.thecountywines.com.
Nov 7: French Wine Connection – Organic and Biodynamic Wines, Toronto,
416-977-1257 x 220.
Nov 17-20: Ottawa Wine & Food Festival, Convention Centre, 613-523-9463.
---
Hint: click on labels and photos below for even more information!
The Envelope, If You Please
According to a recent industry survey, the world's top ten most admired wines are: Concha y Toro, Torres, Jacob's Creek, Antinori, Penfolds, Cloudy Bay, Chateau Lafite, Vega Sicilia, Marqués de Riscal and Château Latour.
The notion was that the wine should be consistent or improving, should reflect its region or country, respond to the needs and tastes of its target audience, be well marketed and packaged and have strong appeal to a wide demographic.
---
* Between 2005 and 2009, the world's annual wine production averaged 3.083 billion 9-litre cases.
---
Cork Rebellion
In the heartland of the world's cork industry, Portuguese wine giant Sogrape is raising eyebrows by putting one of its major wines under screw cap. Portugal grows half of the world's cork and sells 80% of all wine corks.
Quinta de Azevedo Vinho Verde 2010, a crisp, spritzy dry white not yet available in Canada, sells costs $14 in the UK. Sogrape wines in Canada include Gazela, Mateus, and Grao Vasco as well as the Ports of Offley Forester and Sandeman.
"This is not the first Portuguese wine to go under screw cap, but they are rare," says James Forbes, marketing director of UK importer Stevens Garner. "It's a slightly maverick, and quite a brave, move. It might not be well-received by the rest of the industry."
Sogrape, which makes wine all over Portugal and owns Finca Flichmann in Argentina, is certain to feel pressure to support its home country's cork industry.
Ten years ago, 95% of bottles used natural cork. It's dipped to 69% of the 18 billion closures sold in 2009, with screw caps taking 11% and plastic corks 20%.
In regions which have embraced screw caps wholeheartedly, such as New Zealand, more than 90% of wines are sealed with it.
---
Show Stopper
A man who saved corks for years debuted a cork suit at Nevada's Burning Man festival.
Al Fink glued 2,000 corks and glued 'em to a suit.
It took him a month and the corks were cut vertically to keep vineyard names intact. "The tedious part was the gluing."
The suit's is a little stiff, however. "I can't raise my hand above the waist so I have to rig up a cork-covered glass – with a long straw."
---
* 2010 featured very small wine harvests in France and Italy, but half the world's production comes from three major producers: France, Italy and Spain.
---
Less Reason To Say No!
A genetically modified wine yeast, said to prevent headaches, has been approved by Canada's health authorities. Developed at the UBC, the GM yeast can carry out malolactic and alcoholic fermentation simultaneously, reducing the risk of spoilage.
It produces fewer bioamines – chemicals that produce off-flavours and can trigger headaches and migraines.
Food biotechnologist Hennie Van Vuuren, who heads up yeast research in BC, is seeking approval for its use from European authorities.
Unlike the EU, US and Canadian labelling laws do not require producers to list GM ingredients. Bad news for Bayer, Good news for 2 buck Chuck. And women will have one less excuse.
---
* China entered the top ten wine producing countries in 2007 and by 2010 was in 7th place. Its production is expected to soar 77% by 2014.
---
Retirement Planning
If you had bought $1,000 of Nortel stock one year ago, it would now be worth $49.
With Enron, you'd have $16.50 left of the original $1,000.
With WorldCom, you'd have less than $5.
If you'd bought $1,000 of Delta, you'd have $49.
However, if you'd bought $1,000 worth of wine, drunk all the wine, and turned in the bottles for the recycling refund, you'd have $214.
Therefore, the best investment advice is to drink heavily and recycle.
---
An Argument With Merret
A British bubbly producer reckons the story about Dom Perignon "inventing" Champagne in 1697 is bollocks.
Mike Roberts of Ridgeview Vineyards in Sussex says the Benedictine cellar master discovered that wine bottled in autumn did not fully ferment until temperatures rose again in spring; that this secondary fermentation created carbon dioxide bubbles and enough pressure to blow the bottles apart. Hence Dom's description of the new drink as "the devil's wine".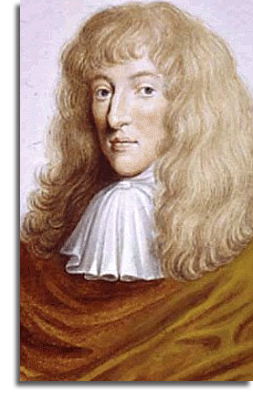 Roberts insists it was a Gloucester academic, Dr. Christopher Merret, who first recorded a recipe for a Champagne-style drink when in 1662 he told the Royal Society how cider-makers had added sugar to wine to produce a bubbly, refreshingly dry drink remarkably like Champagne.
And he is not alone.
Tom Stevenson, author of Christie's World Encyclopaedia of Champagne & Sparkling Wine, says: "Merret was not only the first to describe the addition of sugar to create a 'sparkling wine', he was also the first to use the term. The first mention of the equivalent French term, vin mousseux, was not until 1718."
History records that Merret also helped glass-makers produce bottles that could withstand the pressures.
The truth, according to Ridgeview's is that the French copied Merret's formula.
He believes that UK sparkling wines should be re-named Merret, uniquely British – as cava is unique to Spain, as prosecco is to Italy, as Champagne is to ... Champagne.
---
* In 2009, more than 31.5 billion bottles of wine were consumed worldwide.
---
The Pick Of The Crop
Thieves in SW Germany decimated a vineyard and stole 5,500 pounds of premium Pinot Noir from a winery in the Deidesheim just before harvest.
Stephen Attmann of the Von Winning winery said: "We're suffering spiritually not just financially over this."
The thieves came prepared. Attmann said they brought in machine harvesters.
The grapeknappers are suspected to be in league with a rival winery.
This may be no coincidence. Connect the dots here. A top wine producer in the Mosel Valley thinks German wine is undergoing a renaissance, after reaching record-breaking values at a recent auction.
Egon Müller, who owns land in Scharzhofberg in Wiltingen, on the River Saar, says German wines are becoming "more and more popular again."
This was in evidence at the Trier auction, where buyers paid €5,300 for one 75cl bottle of his Trockenbeerenauslese 1999, and €5,300 for a double magnum of his Auslese Lange Goldcapsel 2010.
---
* Consumption of rosé will increase the most in the next five years.
---
Go Southwest Young Man!
They're a savvy lot, those Bordeaux folks. They used to be ruthless in business, too.
Until their own vinous exports had cleared port, the Bordelais used to regularly sandbag the wines from their upstream rivals. First to market and all that.
Cahors and Gaillac wines were shipped down the Dordogne, Lot, Tarn and Garonne rivers until they were literally held to ransom in the Gironde estuary at Bordeaux.
Massive tolls were levied, at gunpoint. The Medoc uber-winery Chateau Beychevelle, for example, is named for Baisse La Voile!, old French for Lower the sails! Failing to stop and pay up could result in major land-based cannon fire. The Bordelais vintners tried to block all competing upstream commerce before All Saints Day, November 1.

This blockade is one reason the upstream guys, even though they're the oldest wine region in France, dating from the 1st Century, never achieved the international cachet of claret. No wonder they're Gaulled!
However, these Southwest wines today continue to deliver value and character, driven by fascinating local grape varieties: in the case of Gaillac whites, Mauzac and Len de Lel; for the reds, Duras, Fer and Syrah; while downstream, Cahors is the birthplace of super-hot (in Argentina) Malbec (alias Cot or Auxerrois) plus Tannat and Merlot.
More robust than claret, Cahors today tends to be vinified softer in a New World style for earlier drinking than the very tannic "black wines" of old. And that's a good thing!
This is the case with the newly released Rigal Les Terrasses Malbec 2009, $12.95, from terraced vineyards above the Lot River in Cahors, LCBO 245761 (90) released with a screw cap, no less. Fruity and well balanced with soft tannins, it has a toasty, plum, vanilla and mineral character that's very food friendly, especially with roasts and mature cheeses. From a grower with 250 years of experience.
Another new arrival from Cahors, Chateau de Haute-Serre Malbec 2008, is grown by Georges Vigouroux in an abandoned medieval vineyard that he bravely revived. It's planted not in the valley but on the limestone causse of the high plateau. Haut-Serre tastes like a well-aged Barolo with notes of lovely cocoa, tar and roses hard on the heels of a raisin and mint core, $23.95 (90). Now to 2018.
---
Gallo Launches Rosé Nail Wrap
Gallo is launching the first scented nail wrap.
It's has the aromas of plum, blueberry and cranberry aromas in Gallo's new Merlot Rose, available through sphinxnailwraps.co.uk.
Gallo says the wraps support the launch of its Merlot Rosé and engage with a female market.
The wraps come in shades of pink and when the surface is rubbed a fruity fragrance of plum, blueberry and cranberry is released. Launched in April, Gallo Merlot Rose has an alcohol content of 9.5%.
---
* Worldwide growth in consumption is driven by the U.S., China and Russia and the U.S. will become the leading wine market in 2012.
---
Deep Six This Test
Champagne house Louis Roederer is trying a new way of storing wine – immersing its Brut Premier in the sea at the French port of St Malo.
The idea is that the constant 10ºC temperature, the gentle movement of the water and the lack of light would make the sea bed a perfect cellar.
Maybe they should have spoken to Burgundy producer Stéphane Aladame, who took part in the same experiment last year, before dropping their wines 15 metres into the briny.
Stormy seas broke up his cases and divers were only able to retrieve 250 of the 300 bottles of Montagny he stored underwater.
And of those, only six kept their wax seals intact and weren't ruined by sea water. But Aladame said the experiment would have been a success if more bottles had survived: "The wines which weren't ruined had softened and rounded because of the movement of the tide – it was like batonnage in the bottle."
Take me back to the top of this page, please!