(Hint: click on labels and photos below for even more information!)
Boney's Life Not So Bubbly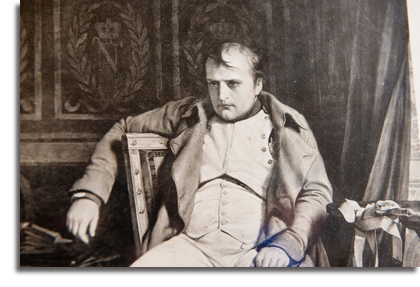 Napoleon's foes made prison tougher for the defeated French emperor by rationing him to just one bottle of Champagne a day.
Handwritten notes show Bonaparte and his staff receiving a bottle of Champagne plus 10 bottles of claret every day on St Helena, a tiny island off the west coast of Africa. One note says he requested swapping two clarets for two bottles of Burgundy.
Records of his provisions were sold for £800 at auction in England.
The emperor was imprisoned for life on the island after his defeat at Waterloo in 1815 by the Duke of Wellington.
But life wasn't so bad: he and his entourage received 50 bottles of wine a day in total, plus spirits. Their daily food allowance included 50 lbs of beef and veal, 68 lbs of bread, 50 lbs of mutton and pork, one roasting pig, two turkeys, 12 pigeons and 42 eggs.
Napoleon died in exile in 1821.
Prison diet in 19th Century Britain consisted of bread, cheese, gruel and suet. Meals there were worse than in workhouses, home of the poorest of the poor.
---
Shangri-La Wine Released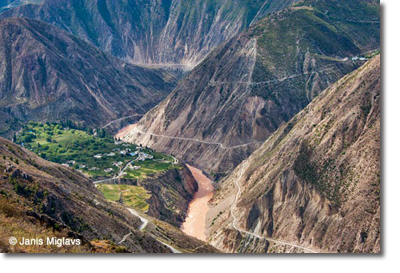 Moët Hennessy is releasing its first Chinese wine from an earthly paradise – the Chinese city of Shangri-La.
The Cab-Merlot blend is from 74 acres in a "very, very remote part of China", says Jean-Guillaume Prats, president of Moët Hennessy...
As well as the fiction described by James Hilton in his 1933 novel Lost Horizon, the real Shangri-La is in Yunnan, close to Tibet, in a UNESCO-protected wilderness.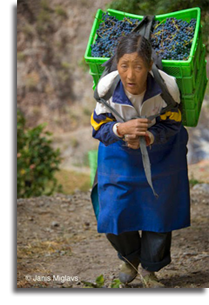 Here the Chinese Baiju producer VATS makes wine from 741 acres of Cab Sauvignon and Merlot, dating back to 1992 and bottled under the Shangri-La label. The vines, planted as a way of diversifying agricultural output – mainly barley and mushrooms are farmed by villagers.
Moët-Hennessy has leased some of the vineyards, built a winery, and intends to plant more vines.
The terroir, "deep gravel, similar to the Medoc", is on the 27th parallel, the same latitude as Morocco, and has what Prats calls "extraordinary properties – it has intense acidity, it's balanced and refreshing – there is such a purity to it".
High altitude and "intense light" play a significant role in the "quality of the skins, and the tannins" of the grapes, which are small, with thick skins and "exceptional freshness," says Prats.
The wine was released in October, "but it's very expensive," says Prats.
---
Bittersweet For Alsace
In a move greeted with dismay by some producers, Alsace dry white wines must carry the word "dry" on labels from the 2016 vintage.
The Association of Alsace Producers reckons consumers are turning away from its wines because they're afraid of buying an off-dry or sweet wine.
"This has become clear in Parisian brasseries, where Alsace Rieslings are getting rarer," says AVA president Jérôme Bauer.
The labelling move is Alsace's interpretation of European Union law, which stipulates four levels of sweetness on labels: sec, demi-sec, moelleux and doux.
From 2016, dry Alsace wines must be labeled "sec" or "dry" if they have maximum four grams of residual sugar per liter.
Some producers feel this is misguided because the default style of Alsace whites is mineral dryness rather than sweetness.
Canada's fruit wine producers should take note of this. Just sayin'.
---
Saints Alive It's Shit!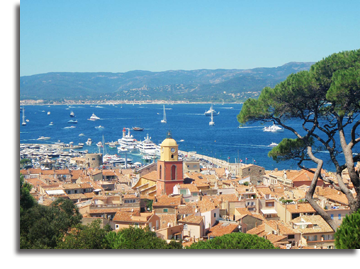 Trouble has hit the Mediterranean paradise of Saint-Tropez after someone realized the name of this year's local rosé means "crap" in German.
The glitzy resort on the Riviera, famed for its port and its mega-rich, is surrounded by vines that produce rosé, sipped increasingly on long summer days.
However, the town's wine co-op cooperative called this year's vintage Mist, an acronym for Made in Saint-Tropez.
Sadly, the word also means "dung", "crap" or "rubbish" in German.
And the name appears next to Tropez, its patron saint, on the label. The co-op boasts of "a generous wine that bears the brand and the legend of Tropez, our patron saint".
Robert Zimmer, former VP (newly resigned) of the co-op and a German speaker slammed the label as "an insult and a blasphemous name that will shock all Germans".
He told the local paper his German friends were "stunned and shocked".
Saint Tropez, or Saint Torpes of Pisa, was a martyr and patron saint of sailors.
---
And A Big Hand For La Clape
La Clape, at the foot of the Pyrenees in Languedoc finally has its own appellation.
Starting with vintage 2015, the producers – 25 growers and 3 co-ops – can put AOC La Clape on their labels. It's the first communal appellation in Languedoc that covers both red and white wines.
La Clape, long the butt of Anglo jokes, is known for its white wines, 20% of production. The Bourboulenc grape gives them character and personality. The reds are dominated by Grenache, Mourvèdre and Syrah.
La Clape is beautifully situated on the Mediterranean, not far from the historic Roman town of Narbonne. The best producers include Chateau Pech Redon, Mas de Soleilla, Chateau d'Angles, Chateau Ricardelle, Château Rouquette sur Mer, Chateau de Negly and Domaine Costeplane.
---
Lurton Puts A Cork In It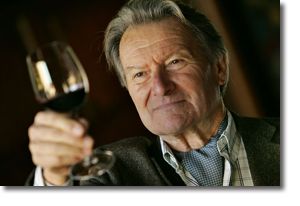 André Lurton, the first Bordeaux winemaker to put whites under screwcap in 2004, has dropped the experiment after French trade buyers proved reluctant to abandon cork.
Vincent Cruège, oenology director, says the group will continue to bottle the AOC Bordeaux Chateau Bonnet dry white and rosé under screwcap, but switch to cork for Chateaux Rochemorin, Cruzeau, Couhins-Lurton and La Louvière.
"The French market is ready to accept screwcaps for early-drinking wines," says Creuzet, "but not fine wines for ageing. Technically, we still believe in screwcaps, they are certainly effective for keeping the aromatics of a wine intact as it ages, and we have had success educating consumers, but the professional buyers in France are highly resistant."
Cruège says the group will would switch to a denser, slightly wider cork from Sardinia that offers the tight seal of a screwcap. Rochemorin will use a composite cork but the other Pessac-Léognan whites will use the Sardinian cork.
"It's not simply the closure that makes the difference,' says Axel Marchal, oenology prof at university of Bordeaux. "Vineyard work, vinification and other elements impact the ageing ability and aromatic impact of a white wine. But our research has shown the screwcap closure to be one of the most effective tools."
Meanwhile, at Sainsburys in the UK, the supermarket's house brand of Prosecco comes conveniently and tastefully under – screwcap! Delicious, and handy, too. Funny old world.
---
What Was That Again?
Pub quiz night fans probably already know that drinkers get more questions right, and faster.
Psychologists at U of Illinois set 40 men brain teasers involving words as coin, quick and spoon, and a fourth word that links them – in this case, silver.
Half the group drank two pints of beer while the rest were sober.
The drinkers solved 40% more problems and took only 12 seconds compared to 15.5 for the sober subjects.
Lead researcher Jennifer Wiley says: "We tested what happens when people are slightly merry, not when people drink to extreme.
"We think being too focused can blind you to novel possibilities, and a broader, more flexible state of attention is needed for creative solutions to emerge."
---
Game Of Thrones
The Confraria do Vinho do Porto has "enthroned" 18 members of Canadian wine community.
The Brotherhood of Port Wine honored Ontario Finance Minister Charles Sousa, whose portfolio includes the LCBO; Ambassador of Portugal to Canada José Fernando Moreira Da Cunha; journalist David Lawrason; and Elsa Macdonald, president of the Canadian Federation of Professional Sommeliers, among others.
Before the ceremony, producers from the Douro gathered at the Ritz-Carlton Toronto to unveil their latest releases.
The tasting showcased Ramos Pinto, Niepoort, Quinta do Noval, Offley, Kopke, Burmester, Barros, Cálem, Dalva, Porto Cruz, Poças Júnior and other brands.
Take me back to the top of this page, please!