May 21: New Zealand Wine Fair, Toronto, (705) 444-0195,
www.nzwine-events.ca.
June 6: Importing Wine for Pleasure & Profit, The Old Mill, Toronto with Steven Trenholme, cstrenholme@sympatico.ca, (416) 883-3580.
June 16: Sip & Savour Ontario: VQA wine & food pairings, Fermenting Cellar, Distillery District, Toronto, (416) 398-3335 x2, www.ontariowineawards.ca.
June 21-25: Vinexpo, Bordeaux, 2,400 exhibitors, 50,000 visitors, www.vinexpo.com.
October 7: Chilean Wine Festival, Fermenting Cellar, Distillery District, Toronto, (416) 398-3335 x2, www.winesofchile.ca.
October 8: Chilean Winemakers' Dinner, (416) 398-3335 x2, www.winesofchile.ca. Grapes For humanity fund-raiser, Four Seasons, Toronto, (416) 488-8597.
---
Canadians Seeing Red
Canadians poured $18.8 billion into alcohol in 2007-'08, up 4.3% , thanks to more imports, stable prices and the growing population.
Beer is still #1 but flagging, to a mere 2.3 billion litres, with imports up 7.2%.
Wine accounts for 29% of all alcohol sales, up from 18%, while spirits are down to 25% from 29%. Reds are 62% of wine sales, with volume doubled since 2000.

---
Be Warned!
The consumption of Chardonnay may make you think you are whispering when you are not.
It may cause you to tell your friends over and over again that you love them.It may cause you to think you can sing.
It may make you think you can logically converse with members of the opposite sex without spitting.
It may create the illusion that you are tougher, smarter, faster and better looking than most people.
Now, just imagine what you could achieve with a good dry red!!!

---
Chardeaux, Anyone?
Chardonnay, Syrah, Zinfandel and Chenin Blanc, currently illegal in Bordeaux, could be grown there if the appellations body approves trials of the grapes.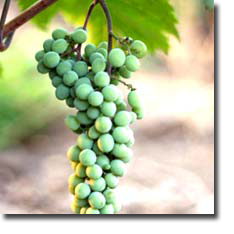 Tests will last eight years (three plus five years of harvest) with a maximum of 30% to be used in a blend
Véronique Barthe of Château La Freynelle, working with the Bordeaux and Bordeaux Supérieur Union, says: "We're not trying to make 100% Syrah. We're testing which grapes work best on which terroir.
"The results may also useful in terms of potential climate change. We can look into which grapes may be able to adapt to and withstand greater temperatures."
The red grapes for trial are Marselan (Cabernet Sauvignon x Grenache), Syrah, Zinfandel and Arinarnoa (Merlot x Petit Verdot). In white, Liliorila (Baroque x Chardonnay), Chardonnay, Petit Manseng Blanc and Chenin Blanc.
Bordeaux allows only Merlot, Cabernet Sauvignon and Cab Franc for red wines, with Petit Verdot, Carmenère and Malbec as accessory grapes. Sauvignon Blanc, Semillon and Muscadelle are the major white varieties, together with Ugni Blanc, Odenc, Colombard, Mauzac and Merlot Blanc.

* There are more old wine drinkers than there are old doctors – German proverb
---
The Rivals
Sibling Rivalry White '08 (89) Henry of Pelham, VQA Niagara Peninsula, 126144, LCBO $13.95 "Competition or animosity among brothers and sisters," is the Wiki definition but for the collegial Paul, Matt and Dan, there's not a Speck of animosity. Don't be fooled by the rock, paper, scissors logo! This racy blend of Riesling, Chardonnay and Gewurztraminer is a fresh take on a casual summer white, aromatic as a good Torrontés: peppery, lime-citrus, lychee with white pears. Sibling Rivalry Red, LCBO 126151, is a Merlot, Cabernet melange suggesting earthy beetroot, black plum, tobacco and red berries, with feathery tannins and a touch of oak. Chillable and dangerously attractive as a patio staple (91).

---
Good Health!
The Living Vine has North America's largest selection of very high-end certified organic and biodynamic wines from around the world at good prices. Here are some New Zealand examples to buy by the (usually 6-bottle) case. (1% goes to 1%fortheplanet). For the full range, see www.thelivingvine.ca or contact mark@thelivingvine.ca.
Richmond Plains Chardonnay 2008, $17.95: Pure, rich and unoaked with a highly concentrated bouquet of grapefruit scents and hints of lime and white peach. An attractive sophisticated wine with a mineral-flinty core that echoes its excellent aromatics. Food versatile and a great aperitif (92).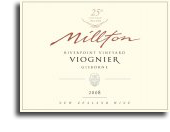 Millton Vineyards Opou Viognier 2008, $19.95: White flowers and a whiff of barley sugar lead the aromatic attack, to be followed by a huge blast of typical spicy apricot/peach and more florals, lush and sensuous (91).
Nautilus Estate Pinot Noir 2008, $39.95: Elegant, intense and fine, with an almost dainty cassis, dark chocolate and silky tannin attack. The palate packs pleasing notes of raspberry compote, violets, raspberry and roasted chestnuts. Could fool a Burgundian! (93)
Clos de Ste-Anne Syrah The Crucible 2007, $38.95: Just a lovely nuanced example of Syrah with huge depths and a sterling future. Sweetly smoky with sour cherry on the nose, blending into a perfectly dry mid-palate brimming with layers of fresh tar, crushed raspberry, pomegranate, cedar-oak and elderberry. Ageable and very impressive (93).
---
White Magic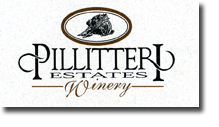 Pillitterri Estate Winery is offering a superb lineup of whites from the great 2007 vintage, starting with the blanc de noir Merlot Bianco, a rhubarb red apple-pear and strawberry with soft vanilla nuances, $12; Bottle Blonde, a clever blend of oaked Chardonnay, Sauvignon Blanc, Chardonnay and Riesling, $23; Pinot Grigio with a typical hint of pink in the color, bone dry and crisp, $15; Gewurztraminer-Riesling, zesty and aromatic with white grapefruit and peach enhanced with a smidge of Riesling Icewine. Yum, $13! Sur Lie Chardonnay, all Chard, no oak, all freshness, $15; Sauvignon Blanc, grassy-sassy with grapefruit, Granny Smith and a hint of pineapple, $18. Call (905) 468-3147.
---
Hard Facts
Men who drink a couple of glasses of wine a day may be guarding themselves against impotence.
According to the University of West Australia, there is a correlation between moderate alcohol consumption and lower rates of erectile dysfunction. A survey of 1,700 Australians found ED was reduced by 25-30% compared to non-drinkers.
---
Going, Going...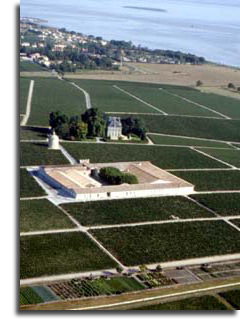 Iconic Bordeaux First Growth Château Latour is for sale.
The Pauillac estate, owned by tycoon François Pinault, is being shopped by French investment bank Lazard.
Latour comprises 78 hectares, but only grapes from the 47 hectares around the chateau – known as l'Enclos – go into the first wine. The other fruit goes into the second label, Les Forts de Latour.
Bordeaux sources suggest that the property would not go for less than $600m. Pinault, 39th on the Forbes 2008 Rich List, owns Christie's auction house as well as Gucci, Yves Saint Laurent and Stella McCartney.
Oh, and while you're buying the chateau... UK auctioneer Bonhams is selling 1920s bottles of Latour, along with Margaux, Mouton Rothschild and Ausone that were hidden in a bricked-up cellar in Guernsey during World War II.
The cellar from wine merchant Bucktrout & Co (founded in 1830) includes Haut-Brion and Cheval-Blanc from the 1940s and Port from the turn of the 19th century.
Lots include five bottles of Château Latour 1926, estimated to go for up to $4,000; eight bottles of Mouton Rothschild 1928, two dozen Ausone of the same vintage, and nine of Margaux 1929.
* "Glory is fleeting, but obscurity is forever." – Napoleon Bonaparte
---
Plug Pulled On Cork
The future of the sparkling-wine cork is on the line.
Champagne house Duval-Leroy is introducing a metal closure that pops like a cork.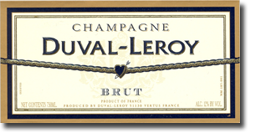 Market reaction is being tested at the International Wine Trade Fair.
It will be a first in Champagne's 350 year history.
Approximately 17.5 billion closures are used each year and screwcaps, at 2.5 b, have a 15% share, rising fast. European screwcap sales top 1b. Australia and New Zealand use 800m, while Argentina and Chile use 250m.
The state wine estates in Hessen, Germany have just switched almost completely to screw-caps.

---
Full Circle
New Zealand's Sandihurst Wines is taste-testing wine from vineyards covered in broken glass. The aim is to kill weeds, retain moisture, ripen the grapes better and, hopefully, help recycle New Zealand 'glass mountains'.
The glass, from bottles crushed to the size of sugar cubes and safe to touch, reflects sunlight onto the fruit, improves the weight of the grape clusters and adds complexity to the wines – in this case, Pinot Noir.
The winery trial has used 35 tonnes of glass on a small block.

---
Family Affair
The Sopranos, TV's New Jersey mob family, have inspired a line of wines, from Tuscany and Veneto.
Tony and his cohorts are no strangers to the wine world. Lorraine Bracco, who played Dr. Jennifer Melfi, launched Bracco Wines, while Frederico Castellucio, who played hit man Furio Giuntga, comes from a winemaking family that produces red, white and rosé in New Jersey.

---
David Lett, 69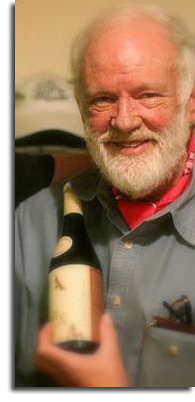 David Lett, the father of Oregon's wine industry has died.
In 1965, he went to the Willamette Valley with 3,000 Pinot Noir cuttings, found a place to plant them in the Dundee Hills and began Eyrie Vineyards, at a time when traditionalists said Pinot would never grow in Oregon.
Lett's wines gained worldwide respect in 1979 when his 1975 vintage ranked in the top 10 at a prestigious Paris tasting. Today, Pinot Noir covers 10,000 acres in Oregon, by far the top variety. Pinot Gris is a close second.
Take me back to the top of this page, please!