May 19-30: the wines of northern Spain (a wine-and-food tour
from the Basque country via Rioja to Catalonia, hosted by Tony Aspler including Muga, CUNE, Vina Tondonia, Codorniu, Torres and others) Pauwels Travel Bureau, 519-753-2695.
May 25-27: Vinexpo Asia-Pacific, Hong Kong Convention & Exhibition Centre, www.vinexpo.com.
---
Take Heart, Wine Fans
Three to five glasses of red wine a day may be better for your heart than aspirin, researchers say.
It's thanks to resveratrol, the heart-friendly red wine molecule.
University of Connecticut researchers induced heart attacks in animals and found that resveratrol significantly cuts damage to the heart and the animals survived an otherwise lethal event.
Dipak Das of the U-C Cardiovascular Research Centre, Farmington, says resveratrol provokes a 'pre-conditioning effect' switching on antioxidant defences prior to an attack – 'the best yet devised method of cardio protection.'
Consumption of 175-350 milligrams is optimal.
Since resveratrol also thins the blood and inhibits clots as well as inhibiting plaque from sticking to artery walls, it may be superior to aspirin, Das adds. Click HERE for more information.
The red wine-drinking French have a heart disease mortality of 90 per 100,000 versus 240 per 100,000 in North America.
---
Ontario Wines – Smokin' Hot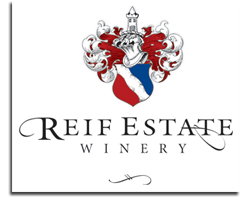 Giant (and now redundant) old Ontario tobacco kilns are now being used to help make three kinds of wines in Canada: a rich, concentrated dry red in the Veneto "passito" style of Amarone; a sweet botrytis-affected white wine; and a fast-track Icewine.
Reif Estate Winery is using one kiln to air-dry grapes for the passito, producing three batches each vintage.
The second blows humid air to create the fungus botrytis cinerea on the grapes to produce a beautifully sweet wine that's usually caused by an accident of nature.
The third uses a new cross-flow filtration system to improve the quality and speed of Icewine production.
"The idea is to transfer the ancient kiln technology into today's wine production," says Reif winemaker Roberto DiDomenico.
The Niagara winery received $196,000 from the National Research Council.
Other producers in Niagara are already successfully making passito by drying out grapes in racks, which can take up to six weeks.
Reif has spent $108,000 on equipment, including the filtration system and two 12-metre by three-metre kilns. The results will be shared with other wineries, says Klaus Reif.
"People in Canada can buy cheaper wines from anywhere in the world. What we have to do here in Ontario is to be very specialized and to produce wines which are unique and appeal to a niche market."
In Italy, the status of Amarone has recently been raised to the most prestigious level of wine produced, DOCG.
---
Scotch Mist
Scottish chef Pete Gottgens is harvesting grapes at his Perthshire hotel this summer to make wine for his restaurant.