(Hint: click on labels and photos below for even more information!)
Moscato Drives US Wine Sales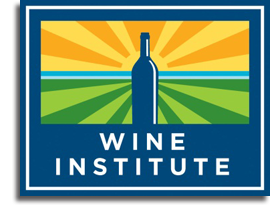 US wine sales hit new heights in 2012, driven by a growing thirst for Moscato.
The Wine Institute says Moscato sales rose by a third last year in retail chains, excluding bars and restaurants.
The grape variety is now more popular than Sauvignon Blanc and right behind Pinot Grigio.
Its low-alcohol, lightly sparkling style helped overall sales rise 2% to 360 million cases, up 5% in value, to $34.6 billion.
"It's likely that American consumption will continue to expand over the next decade," says industry consultant Jon Fredrikson, of Gomberg, Fredrikson & Associates.
He cites strong demographics and better distribution, noting too that Facebook and Amazon have moved into online wine sales. Direct shipping is now allowed in 39 states.
"Consumers have more access to wine with wine-selling locations expanding by well over 50,000 from five years ago," adds Danny Brager, VP of beverage alcohol practice at Nielsen.
California accounts for 58% of sales by volume and 64% by value.
Other varietals performing well include Malbec, and off-dry red blends are a style to watch.
---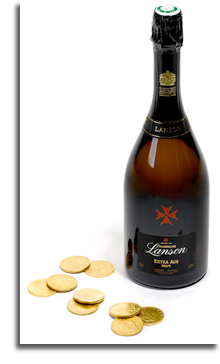 Shower Present From Lanson
A Champagne worker who found a US$1m collection of gold coins stands to pocket half the proceeds when it's auctioned.
The Lanson worker was remodelling an old grape-drying facility when coins "rained down" on him, according to auction house Bonhams.
The collection contained 497 $20 coins from 1851 to 1928, untouched for nearly a century.
The former owner of the building was a wine producer who had traded with the US in the 1930s.
---
Cellar Limit Is Ludicrous
Aubrey Keller, 75, of Kenilworth, South Africa, could be fined $11,200 for having 2,000 bottles of wine in his cellar.
Keller, who's been collecting wine for 52 years, has had a cellar for 40 years but new laws prohibit people from having more than 200 bottles of wine on premises.
Keller has slammed the regulation as "ludicrous". With only South African reds in his collection, he had 3,000 bottles and currently has 2,000.
The Western Cape Liquor Authority now says you have to apply for consent from the Liquor Licensing Tribunal.
Keller thought it was an April Fool's joke. "It sounded so ludicrous. If they are worried about shebeens then close them and fine them but you can't come after someone's private collection."
---
Power Outage
No more Yquem, nor Haut-Brion or Cheval Blanc.
Angelus is a goner and so's Margaux.
Ausone is MIA, as is Leoville Las Cases. Penfolds had its brief moment of glory, as did Dom Perignon.
They are all now officially powerless as the world's most recognizable fine wines – according to The Drinks Business's Top Ten brands for 2012.
Bow your head today to Domaine de la Romanee-Conti from Burgundy, Pontet-Canet and Pavie from Bordeaux, Krug Champagne, the two Bordeaux Montrose and Petrus. Say hi to Screaming Eagle, the California cult wine and, filling out the ranks, more Bordeaux by Latour, Lafite-Rothschild and Le Pin.
Sic transit gloria, etc....
---
Growers, Vintners Very Ticked Off

Opening a bottle of Ontario wine creates a $40 economic spinoff, but Ontario wines hold a mere 9.5% share of their local market – while no wine region in the world controls less than half its own domestic market.
The Canadian Vintners Association has pegged the national economic impact of wine at $7 billion. Of that, $3.3 billion comes from Ontario.
The Ontario industry draws 1.9 million annual visitors to the province, with a $644 million spinoff.
Ontario residents drank 84 million bottles last year but it's a huge burr under the saddle that people don't realize how little market share Ontario wines hold – 9.5% versus 70% or 80% in France and Italy. We're not even talking about Canadian-international blends.
Ontario's grape growers had a record 2012 with 66,000 tonnes sold for $88.6 million. But imported wine brands still maintain a 62% market share here. The growers hope to change that to 50% by 2020.
Debbie Zimmerman of the Grape Growers of Ontario says 3,000 Ontario wines were available in 2012, but only 586 were in the LCBO stores.
There's even more pressure now because regulations will soon allow international blends with only 25% Ontario grapes – down from 30%.
Wine Council of Ontario vice-chairman Allan Schmidt says: "We have to own this market. Australia didn't start selling wine here until it had a 95% market share (at home.)"
Wine sold in Ontario: 61.7% imported; 9.5% VQA (100% Ontario grapes); 28.8% international-Canadian blends.
---
Heat Is On For Future Wine Regions
Global warming could make 70% of today's winemaking regions unsuitable for grape growing and drive wine production north and south, away from the equator.
The Mediterranean, especially Italy, will be hard hit while the UK, Germany, Poland and Belarus could all benefit. California could lose 60% of its current vineyard land by 2050 while vineyards in northern Europe could double in size. Moving vineyards to higher ground or irrigating vines could damage the local environment.
New research published in the Proceedings of the National Academy of Science calls on growers to plant resilient grape varieties and new vineyards away from sensitive ecological areas.
Vineyards in the Rhone and Bordeaux could turn to irrigation and misting to keep temperatures down. The researchers found potential in Chile for serious water problems because 95% of winemakers already face shortages. Shrinking Andean glaciers also mean the supply of melt water through spring and summer is decreasing, posing a risk to biodiversity.
Uprooting vineyards will force animals and plant life to rapidly adapt to their new environment, leading to a large loss of habitat.
The resulting drop in wine production would come as demand from new emerging middle classes, particularly in China, grows rapidly.
Winners: Central and Eastern Europe, the UK, the northwestern US, New Zealand. Losers: Italy, France, Australia, California, Spain.
---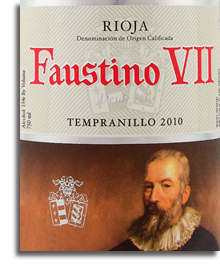 Two to Love From Spain
Faustino VII 2010, $12.65, and Portia Ebeia Roble 2010, $14.95, both show the incredible value and tasting pleasure of Spain's wonderful Tempranillo grape.
They're from family-owned Faustino Group and if you like Pinot Noir, you'll love these wines because of their very Pinot-like silky-soft strawberry and cassis-hued styles that age gracefully.
The Faustino, a classic Rioja, is (straw)berry good with buttery-vanilla edges and smooth tannins (89). Ebeia, from the newly chic Ribera del Duero region, is oak-aged, vibrant and elegant with vanilla-raspberry notes, and pairs well with meaty stews, chorizo, hard cheeses and Flamenco (88).
---
Sage Advice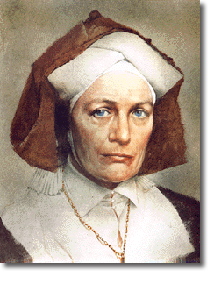 Saint Hildegard of Bingen, 1098–1179, was a brilliant German writer, composer, philosopher, mystic, visionary, and polymath who founded the monasteries of Rupertsberg and Eibingen.
Hildegard wrote theological, botanical and medicinal texts, as well as letters, liturgical songs, and poems.
She also knew that every alcoholic beverage owes its existence to at least one plant. Wheat for beer, grapes for wine, sugar cane/beets for liqueur, apples for cider, agave for tequila.
An inspiration for Rudolf Steiner, the leading light of today's biodynamic agriculture, Hildegard was fascinated by the natural healing properties of plants and wine, as illustrated by her recipe below:
Sage Wine
By Hildegard von Bingen

1 cup white wine (Riesling would seem appropriate)
4 fresh leaves of sage
Heat the wine and sage together in a small pot. Make sure it doesn't boil. After 5-7 minutes take out the leaves (they turn dark). Drink as hot as possible. Good for upper respiratory illnesses or the initial tickle in the chest.
---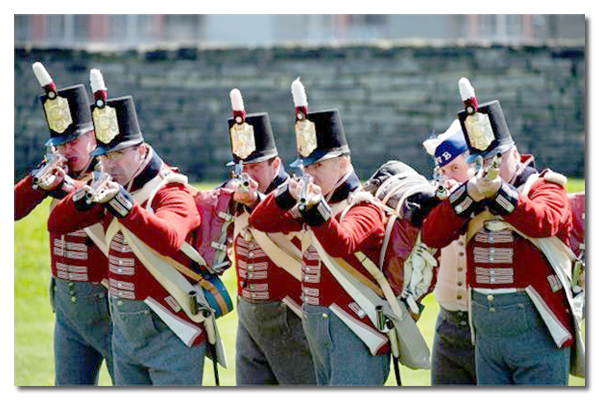 Fighting Wine To Remember
Two hundred years on, Toronto commemorates the pivotal Battle of York, the only time the city has experienced war, on Saturday, April 27.
Prince Philip presented a new Regimental Color to the Royal Canadian Regiment at Queen's Park, and then 1,000 sailors and soldiers marched to Fort York for a re-enactment, in 1812 uniforms, alongside First Nations people whose ancestors fought alongside the defenders.
You could be there in person or in spirit with a delicious unoaked 1812 Chardonnay or a berry-rich 1812 Merlot Cabernet from Palatine Hills Estate Winery. The $12 and $13 VQA Niagara Lakeshore wines are a harmonious way of celebrating a violent and historic Canadian event.
If you want to focus on the successfully orchestrated Canadian defence, you could choose Quattro, Palatine's fresh, crisp blend of Sauvignon Blanc, Gewurztraminer and Chardonnay, $14.95. They're all at the LCBO.
During the battle in 1813, Toronto, then called York, was occupied by U.S. combatants. The public buildings were burned to the ground. More than 180 Canadian, British, First Nations and American combatants were killed in the largest military conflict ever in Toronto. Info about bicentennial events is at toronto.ca/1812.
---
Snob-Speak Fails Us
Wine descriptions are more pompous than helpful, and fail to help consumers understand the taste of the wine.
That's the damning verdict of UK 1,000 wine drinkers asked about wine and words in a poll commissioned by Laithwaite's Wine.
Some 55% said wine descriptions failed to help them understand the taste of wine, while two thirds said they never get the smells from wine suggested by the label. Only 9% looked to wine critics before choosing a bottle.
The respondents were asked to select words they found most and least helpful. Most useful were fresh, mellow, zesty, peachy and earthy but terms including firm skeleton, old bones, wet stone, tongue spanking and haunting were least helpful.
Six out of ten said picking out a clear fruit taste in the wine was the best way to help understand a wine's taste and be helpful with food pairings.
Take me back to the top of this page, please!