(Hint: click on labels and photos below for even more information!)
Think Inside The Box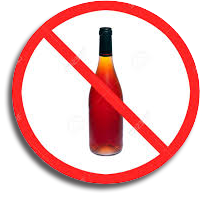 Mirroring changes in wine drinkers' shopping, the industry is thinking 'inside the box' these days.
Boxed wine has evolved, thanks in part to its convenience. The extended freshness allows drinkers to enjoy the wine at their own pace and the portability is perfect for all occasions. In fact, one person in 4 surveyed agrees boxed wine is best for large gatherings and is becoming higher quality.
When we're in France we call the boxes the White Cow and the Red Cow. The White Cow lives in the fridge, of course, and the Red Cow lives anywhere we are!
---
Ontario Rules!
"In Argentina, the greatest winemakers are struggling to plant vines higher and higher up the mountains to try to achieve the freshness, brightness, structure and intensity of flavors we routinely obtain here in cool-climate Ontario.
"It's wonderful to see the world swinging back from the era of Parkeresque over-macerated, overproduced wines" – consulting winemaker Peter Gamble, honored with a lifetime achievement award as a promoter of Ontario wines by the Cool Climate Oenology and Viticulture Institute.
"If I had all the money in the world I'd probably make wine in Burgundy but Ontario offers a fabulous range of soils, microclimates and opportunities to make some of the best wines on the planet" – Prince Edward County winemaker Norman Hardie, also honored at the event hosted at Brock University, St Catharines.
---
Gesundheit! Rheinheitsgebot Turns 500!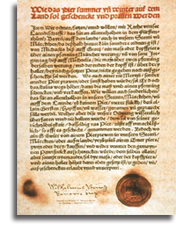 I borrow shamelessly here from my friend Harry Drung of HHD Imports.
The unpronounceable Bavarian Purity Law of 1516 declaring that beer must only be made from water, barley and hops was actually passed to protect bakers from competition for their supplies of wheat and rye and ensure affordable bread!
And it also protected Bavarians brewers from those dastardly northern rivals who slid in other plant material to flavor their own competing suds.
Do your own homework on this 500th birthday with a delicious glass of Hofbrau Original Lager, $3.50 for 500ml. Good health!
---
Labels Understate Rising Levels Of Alcohol
It's not news that alcohol levels are going up but, apparently, global warming is not the reason.
The study, in the Journal of Wine Economics, looks at 18 years of data from the Liquor Control Board of Ontario, which tests every incoming wine's alcohol level. The study covered 91,000 wines from around the world.
One hypothesis was that rising alcohol could be caused by global warming but that wasn't the main factor.
Wines averaged 12.7% alcohol in1992 and 13.5% by 2006. Average temperatures in wine regions are up 1-2 degrees C, but it would apparently take a whopping 11 C increase for a 1 percentage point increase in alcohol."
Winemaker choice is driving the increase, the authors say, although winemakers "understate the alcohol because it's advantageous for marketing."
The more expensive the wine, the higher the label discrepancy on the alcohol level. Wines under $10 have the most accurate labels, followed by wines $10-$20, then $20-$30, and so on.
Almost every country fibs about its alcohol levels, and every country underreports it. The most honest is Portugal, where the average 0.05 percentage-point discrepancy might be a rounding error.
The biggest fibber is Chile, where the average wine has 0.27 percentage points more alcohol than the label says. Argentina, the United States and Spain are the next least honest.
The paper speculates that winemakers have an ideal alcohol percentage for sales purposes that they put on the label.
Red-wine alcohol levels have actually risen fastest in Chile. Spain, Argentina and South Africa are just behind. For white wines, Canada has been the fastest riser, followed by New Zealand, Chile and Italy.
In Burgundy, alcohol has actually gone down over 18 years for both red and white wines; it's the only region where this is true.
Alcohol for red wines has also gone down in Oregon. For white wines, Burgundy is the only place where white wines haven't risen steadily in alcohol.
The fastest riser in alcohol for red and white wines has been British Columbia, followed by the Languedoc and the Rhône.
---
Pamper Your Inner Carnivore
Grill your way into summer with two new estate-grown goodies from Château des Charmes alongside your BBQ:
First, the 2014 Gamay Noir, $13.95 at the LCBO, the winery boutiques and chateaudescharmes.com. The Château is the leader among Ontario wineries for its fabulous Beaujolais-like Gamays and this is a terrific vintage, juicy, rich and mouth-filling with bright red berry flavors and balanced crisp acidity.
Second, the delicious 2011 Old Vines Pinot Noir, $18.95 at Vintages, the boutiques and website. Silky smooth and mellow with nuances of wild strawberry, beets, damp forest floor and just a hint of black licorice.
---
Italy, France Wine Titans
They're trying to slash production, but Italy and France are still the world's biggest wine growers.
Italy is about to nudge out France after better weather ensured a bigger harvest than in 2014.
Italy will produce 48.9m hectolitres from the 2015 wine harvest, equivalent to 6.52bn bottles, says the International Organisation for Vine and Wine.
Better weather, particularly across northern areas, means Italy's harvest will increase by10%. France's harvest will show a 1% rise, to 47.4m hectolitres, or 6.32bn bottles.
Domestic consumption is at an all-time low in France and Italy, and producers are pushing a quality message in export markets. The European Union has provided compensation to entice unprofitable winemakers into grubbing up vines.
It's been a similar story for Spain, the third largest producer at 36.6m hectolitres, or 4.9bn bottles, down 4%.
Outside of Europe, Chile expects a rise of 23% to a record 12.87m hectolitres, or 1.7bn bottles. Argentina will produce 12% less at 13.4m hectolitres, or 1.79bn bottles.
---
And We Shall Drink On The Beaches…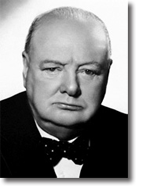 Sir Winston Churchill drank so much Pol Roger Champagne there's a cuvée named in his honor.
From hard liquor in the early hours to claims he drank 42,000 bottles of Pol Roger in his lifetime, stories abound.
The Pol Roger story might be a stretch, calling for him to drink 467 bottles in each of his 90 years although he didn't even touch the brand until his 30s. He did name his racehorse Pol Roger, though.
His commitment to wine was unswerving, and I quote:
On Champagne:
"In success you deserve it and in defeat you need it."
"Champagne is the wine of civilisation and the oil of government."
"Remember gentlemen, it's not just France we are fighting for, it's Champagne."
"Meeting Franklin Roosevelt was like opening your first bottle of Champagne; knowing him was like drinking it."
On Wine in general:
"Dinner would have been splendid…if the wine had been as cold as the soup, the beef as rare as the service, the brandy as old as the fish, and the maid as willing as the Duchess."
"Madame, I may be drunk, but you are ugly, and tomorrow I shall be sober – spoken in the House of Commons to Labor MP Bessie Braddock."
"I have taken more out of alcohol than alcohol has taken out of me."
---
Ancient Grapes Live Again
Spain's Torres has rescued two red grape varieties from the edge of extinction and they could help manage the effects of climate change.
The grapes, Moneu and Gonfaus, have "great promise" and are part of a project that has seen Torres revive 40 Spanish varieties cultivated in Catalonia since the 1980s.
The two recent varieties express their greatest potential in arid climates and under extreme conditions, says Torres. "Both are extremely drought resistant."
And the move comes amid rising interest in forgotten grapes, with projects underway in Italy, southern France, Switzerland and Chile.
Many are not deemed suitable for use in blends, but Torres is already using the ancestral varieties Querol and Garró in its Gran Muralles blend.
Miguel Torres Maczassek, GM of Bodegas Torres, says reviving old varieties is a long, slow process. "It gives us a better understanding of the wealth of grape varieties that existed prior to the outbreak of phylloxera at the end of the 19th century."
---
High-Flying Aussie Red
They didn't pop the bubbly on American Airlines' first flight from L.A. to Sydney. They poured a great Aussie red — Penfolds Grange Shiraz 2010 — which sells for $850 a bottle.
The tastings were offered free to first-class passengers flying nonstop.
Round-trip tickets for the 15-hour flight go for up to $17,526.
---
As Easy As Pi: That's The Point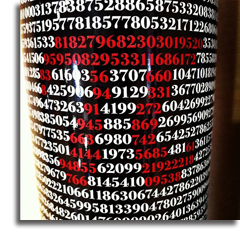 I don't save wine bottles but this one's a keeper.
Bodegas Langa Pi-3.1415 is from Calatayud in Aragon, northern Spain, and in Vintages for $21.95. The bottle itself is a collector's item: The label shows the value of Pi to the gazillionth decimal place: a brilliant and witty concept.
The value of the mathematical symbol is 3.1415, the precise number of hectares of the vineyard where the wine was grown. The mathematical constant is the ratio of a circle's circumference to its diameter, approximated as 3.1415. It's been represented by the Greek letter "π" since the mid-18th century, and calculated to 13.3 trillion decimal places.
Bodegas Langa is a historic estate where vines grow at altitudes over 1,000 metres. Family owned since 1867, Langa has vines up to 100 years old. The Pi red and white are both outstanding.
The variety is Concejón (aka Moristel, related to Spain's classic Tempranillo in Rioja). Concejón is almost unknown outside Aragón, and the 2012 vintage is intensely flavored with dark cherry-berry fruit, polished tannins, earthy, forest floor and toasty oaky notes with outstanding length on the palate. It's ideal with red meats, Serrano ham and cured cheeses.
Pi Day is March 14 (3/14 in the month/day format). It's observed by eating and throwing pies and discussing the significance of π, because pies are round, and related to Pi.
Take me back to the top of this page, please!