July 21: LCBO Premium Tutored Tasting: The ABCs of Italian Wine; LCBO Summerhill, Toronto, 416/922-0403.
July 23: Fiesta Buckhorn (Noon-7:30 p.m., featuring Canadian wine, beer and local cuisine) -- www.fiestabuckhorn.com.
Aug. 8: 2005 Wine and Spirit Education Trust Diploma Course begins; offered by the Independent Wine Education Guild, 416/534-2570, iweg@bellnet.ca, www.iweg.org.
Aug. 28-29: Court of Master Sommeliers Introductory Course, Ruth's Chris Steak House, Toronto, led by John Szabo, MS, 416/654-9695, info@thecva.ca.
Sept. 18: Grano Restaurant, Toronto, vertical tasting with Marchese Leonardo Frescobaldi, Grapes for Humanity, 416/922-7776, 1-800/218-1422, lifeiswine@aol.com.
Sept. 27: Portuguese Group of 7 Tasting, featuring: Aliança, Esporão, Messias, José Maria Da Fonseca, JP Vinhos and Sogrape, Portuguese Trade Commission, 416/921-0259, william.delgado@icep.pt.
Sept. 27: Australian Wine Tasting, National Trade Centre, Exhibition Place, Toronto; in support of Heart & Stroke) 416/870-8000, www.australianwineexperience.com.
Sept. 28: Spain: Old Vines New Wines, Hart House, University of Toronto, Toronto, 416/967-0488 x612, Toronto@mcx.es.
Oct. 4: Bravo España! 2005, Liberty Grand Entertainment Complex, Toronto, an interactive gastronomic seminar with tastings, chefs and personalities from Spain, 416/967-0488 x612, Toronto@mcx.es.
Oct. 18: Grano Restaurant, Toronto, tasting with Leonardo Frescobaldi, Grapes for Humanity, 416/922-7776, 1-800/218-1422, lifeiswine@aol.com.
Oct. 18: Antinori Chianti Riserva tasting, Toronto Vintners, 416/209-1442; Penfolds recorking clinic, Carlu, Toronto, www.penfolds.com/recorking.htm.
Oct. 18: Toronto Symphony Auction, RCYC, 416/885-2967, www.finewinefestival.com.
Oct. 19: Dinner/Auction with Leonardo Frescobaldi, Park Hyatt, 416/922-7776.
Oct. 22-23: LCBO Vintages auction, 416/364-1864.
Oct. 24: Port & Douro Tasting, King Edward Hotel, Toronto), 416/964-6444.
Oct. 24: Tutored Malts with Fergus Hartley of Morrison-Bowmore, Ontario Club, 416/964-8180.
Oct. 27: Spain: Acceso Canada, 416/967-0488 x612, Toronto@mcx.es.
Oct. 27-29: Grand Cru Festival, Toronto, 416/483-8333, grandcru@hellerproductionsinc.com.
Oct. 28-30: Lakefield Food & Drink Weekend, 705/652-7814, www.kawarthacuisine.ca.
Nov. 4-6: Ottawa Wine & Food Show, California theme, 613/567-6408, wineshow@playerexpo.com.
Nov. 5: Spirit of Toronto, Thomson Hall, malt, bourbon and spirits master classes, www.spiritoftoronto.ca.
Nov. 7: Wines & Grappa, Italian Trade Commission, 416/598-1566.
Nov. 17: Beaujolais Nouveau, Delta Chelsea, Toronto, 416/205-9820, www.ccife.org/canada.
Nov. 17-20: Gourmet Expo, Metro Convention Centre, S. Africa theme, 905/634-8003 x318, www.foodandwineshow.ca.
Nov. 18-20: Holiday Entertaining and Décor Show, International Centre, with James Chatto, Lucy Waverman, 905/939-0693, www.seasonsshow.com.
Dec. 6: Wines of France, The Carlu, Sopexa, 416/921-8400, anne.popoff@sopexa.com.

---
Niagara winemakers are starting to worry about the 2005 harvest.
As in 2003, the vicious January cold damaged buds on a number of varieties, particularly the tender Sauvignon Blanc and Pinot Gris, and the hardy Cabernet Franc and Chardonnay also are showing injury.
Even hybrids like Vidal have been damaged. At Southbrook Estate Winery, for example, the 2003 production, with similar conditions, dropped from 100 barrels of Chardonnay to below 10. "The only positive is that with lower yields we often see higher quality," says the winery.
Southbrook has just released its 2003 Triomphus Icewine, harvested January 14, 2004, with 225 litres fermented in a new Canadian oak barrel as an experiment. $79.95 of pure hedonism.
There's a pleasingly good range of French dry rosés around, at cool prices to beat the heat. Great with hors d'oeuvres, goat cheese, scallop, shrimp, lobster and seafood, poultry, white meats, grilled lamb, ham, Provençal dishes, and South Asian cuisine.
For the bargain of all time, Remy-Pannier Rosé d'Anjou is on for a limited time at $8.95, pale salmon color, fresh, crisp, with delicate sour cherry-strawberry fruitiness. Over-delivering (86).
Touraine Azay-Le-Rideau Rosé '04 from Domaine Pascal Pibaleau is a step up at $15.95, also from the Loire Valley, more elegant, showing aromas of rose petal, hints of ripe apple skins, black cherry and damsons (90).
Tavel Les Eglantiers Maison Brotte '03 $19.95, bone dry, fleshy as a fresh-bitten apple, showing blackberry-elderberry aromas and soft cherry-cola aftertastes (88).
Other rosé contenders include Château d'Acquéria Tavel '04, $18.95, (89); Mas de Bressades Cuvée Tradition '04 Cyril Marès, $12.95, (88); Louis Bernard Côtes du Rhône, $10.75 (86); Perrin Tavel, $19.95 (86); Château La Tour de l'Evêque, $7.95 (86); René Bouchacourt Côtes de Provence, $10.45 (86); Bbque Syrah Jeanjean, $8.95 (85); Jeanjean Arabesque Syrah, $8.50 (86); Réserve Saint Martin Syrah, $8.75 (85); Château Saint-Thibeaud Clairet '04 Maison Hebrard, $9.95, (86). Mas Chichet, $12.95 (84).
PS, the Henry of Pelham Rosé '04 from Niagara, $11.95, is pretty good, too (90)!
*Don't forget to pick up your (very good) Official Guide to the Wineries of Ontario 2005 at the LCBO, and you can also get up to the minute stuff at www.winesofontario.ca
The great philosopher Baron de Montesquieu was a wine visionary, a pioneer of fine Bordeaux, quality vines and the concept of terroir. Three centuries on, his descendants are carrying on the good work.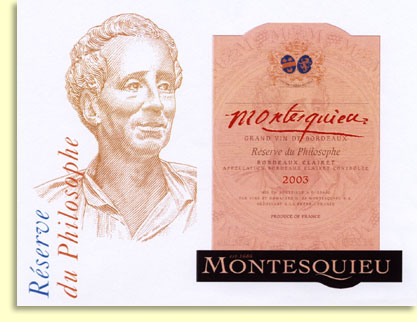 Obsessed with finding the best grape varieties, the man of letters and his botanist son were the first to identify Cabernet Sauvignon, in 1737, calling it Vidure (vitis dura), describing the wine as "intense and bright in color, fine, delicate, sweet, suave, with a very pronounced bouquet."
During Europe's Age of Enlightenment, the baron was a busy wine grower, inheriting estates in and around Bordeaux, and his wines enjoyed success at home and abroad.
Today the wines are made by Corinne de Montesquieu and her husband Patrick Baseden with help from Bordeaux über-enologist Stéphane Derenencourt. Corinne's father, Henry, the present baron, 80, still cycles regularly to distant Arcachon.
Patrick ran Veuve Clicquot for many years and knows quality as well as how to build new brands with witty and skillful labels like Accent Graves, Pink Shocking, Mode Rive Gauche...
The Montesquieu Grand Vin is grown on the family's Château des Fougères at La Brède, in the Graves.
"We retook control of the estate in '98 and refurbished it with the help of Stéphane," recalls Patrick. "We have 11 hectares under grapes with 4 fresh-planted to Merlot.
"Our goal is careful harvest-timing, never under-ripe. We bring small producers under our wing and instruct them in how to produce high-quality, low-yield fruit harvested at just the right time. In the cellar, it's gentle handling with long maceration, oxygenation and subtle use of oak (15 months in 40% new, medium toasted casks), no filtering or racking to maintain contact with the fine lees, then malo-lactic fermentation.
"Oak is like a dress, to enhance the woman, not to display the dress," he adds.
A cousin is Aurelio Montes in Chile, maker of Montes Alpha, and joint ventures there and in St-Emilion are producing "M" de Montes and "M" de Montesquieu!
The Montesquieu wines:
Château des Fougères Blanc '02, $$ (90). All citrus, white peach, white truffle and minerals with a kiss of oak from the barrel fermented Sauvignon-Semillon grapes. Drinking well now.
Les Persanes Graves Blanc '03, $21.85 (89). From Fougères' young vines, tropical and unctuous with ripe melon, peach and spicy grapefruit, intense concentrated from this heat wave vintage.
Rosé Shocking Clairet (90) $14.95. Pretty in fuchsia pink and an elegant blast of spicy strawberry, sour cherry Cab Franc aromas/flavors, well structured. "Un bonbon anglais," says M Baseden.
Mode Rive Gauche Bordeaux Rouge (90) $19.85. Terrific everyday Cabernet-driven aromas of cigar-box brimming with ripe blackberry, elderberry, plum and mulberry notes. Soft tannins, excellent now.
Persanes Graves Rouge '02, (88) $21.85, Merlot-driven with 30% Cab Sauvignon and 10% Franc, softened by micro-oxygenation in barrel -- "le cliquage" -- to manage the tannins and allow the bilberry-blackberry and vanilla flavors to shine now.
Château des Fougères Graves Rouge (92) $37.55. The Grand Vin, an 80/20 Merlot/Cabernet blend showing new oak, good fruit and complexity that will increase with cellaring.
The Shocking and Rive Gauche are in consignment. Call Doris Anest at 416/471-9144 for info on all the Montesquieu wines.
Getting Into The Spirit
Ne Plus Ultra Agencies has released Pedro Romero's Punto Azul Prestige, a 50-year-old brandy from Sanlúcar de Barrameda in Spain's Sherry country. The Moors may have invented distillation, but practice makes perfect at Pedro Romero.
Ne Plus Ultra is aged (like Sherry) in soleras of 500-litre American casks from distillates of several vintages. Rich, mahogany-colored; with a nose of plum and currant. Balanced, soft, warm, persistent and deep, with hints of old mahogany.
Savor it before and/or after dinner with coffee. Fourteen bottles were released as an In-Store Discovery @ $219.95. An 80-year-old is also available.
This fly-on-the-wall look at the conflicts, conspiracies and alliances of the wine trade, filmed by ex-sommelier Jonathan Nossiter, is now out on DVD. Wicked!
Henry's Halves are the only premium Ontario VQA wines available in 375mL format, handy for singles or casual sipping. There's big, gamey BBQ-perfect Baco Noir, all smoky bacon and black fruit, $6.95; and refreshing Non-Oaked Chardonnay, $6.95, tailor-made for poached trout, fresh Ontario corn, stir-fries, fiddleheads, or seafood appetizers.
The EU is allowing the distillation of 1 billion litres of wine, at a cost of €300m, to deal with Europe's wine lake, almost a quarter of it French and high-quality Appellation d'Origine Controlée. France has a 200m-litre surplus from the 2004 vintage, with 100m from Bordeaux alone. Bordeaux exports fell 25% in the first three quarters of last year, 12% in volume and 24% in value. Apart from Belgium, up 3%, Germany, the UK and the US show a significant downward trend. Exports to the UK dropped one third in value and 22% in volume. The US is in free fall, with volume down 34%, value down 58%.
Bordeaux exports to Russia, South Korea, Hong Kong and Taiwan posted increases of 34%-50% in volume. Exports to Japan rose by 7%. These, however, are not the main markets.
By 2008, South Africa will overtake Germany, Portugal and Chile as a producer. It will be producing 35% more wine while global production will have increased by 6.4%, says the International Wine & Spirits Record.
The study predicts that the global wine surplus will return to 2000 levels. The surplus rose sharply in 2004, and by 2008 will represent 11.3% of world production.
The 2004 Rioja vintage has an 'excellent' rating and should go down as 'historic', the region says. 2004 was ideal with full, ripe aromatic wines.
LCBO customers buy almost as much German white wines as all the white wines from Spain, Portugal and Greece combined!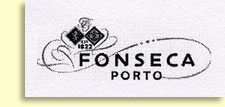 Huge, unctuous, silky, smoky and spicy with heady aromas of super-ripe plums, raspberries, cherries and wild strawberries: that's the Fonseca Vintage Port 2003, typical of the gorgeous wines of this latest declared vintage from the Douro.
The Fonseca, still chewy with its firm tannins, will be magnificent with cellaring, up to 50 years, $136.95 (95).
All of Europe in '03 was searingly hot, but that's just normal in the steep, rugged Port region, where 43-45C is normal, conditions were perfect for powerful, elegant wines, deeply colored with heavy tannins, and the Ports are shaping up like the great '77s, on a massive scale.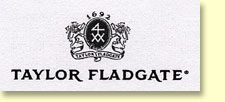 Taylor Fladgate winemaker David Guimaraens reports "textbook ripening conditions, with a dry and bright summer rounded off by some light rain at the end of August. The weather for picking was excellent, with clear sunny skies prevailing throughout the harvest."
Vintage Port is made ("declared") only in the finest years, about three in ten.
The Taylor Fladgate '03 that David made already shows a complete spectrum of ripe red and black fruits, whiffs of mint and violets, and seductively integrated tannins. Typical Taylor, massive and built for the long haul, $138.85, $72.05 for the 375mL (94).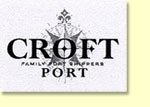 The Croft, in its first declaration since being returned to family ownership almost four years ago, is another classic Port, showing a fresh fruit cocktail of damson, raspberry, mint, mulberry and supple tannins $125.05 (94). Drawn entirely from the prestigious Quinta da Roêda estate, the object of major investment in the vineyard and the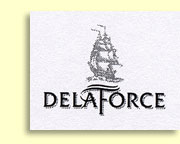 winery, this is the first Croft vintage to be traditionally foot trodden, in newly reinstalled granite lagars, since the '63.
The Delaforce '03 is very closed, of course, but balanced, sleek and complex, and you can already detect its subtle mint-eucalypt, mulberry and blackberry core, with lovely cedary-floral notes, and smooth tannins beneath. Very refined, $104.30 (93).
Collectibles, all. Pricy, but they'll fly off the shelves.
Produttori del Barbaresco is the leading Piemonte wine-co-op, whose 60 families grow 90 hectares and make 3 million bottles of terrific, ageable reds from the tiny, thin-skinned Nebbiolo grape.
Neighboring Barolo is three times as big, but the hilly Barbaresco zone (the villages of Barbaresco, Neive, Treiso, and part of Alba), holds its own on quality. In the small producer vs co-op debate, "wine lovers talk (iconic winemaker Angelo) Gaja, but they drink Produttori," suggests export manager Aldo Vacca.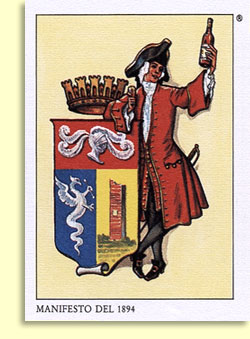 Cantina del Pino '98 Barbaresco Ovello, $46, Slovenian and French barrique aged, with tarry aromas, showing good sour cherry and sun-dried tomato fruitiness, quite astringent and youthful (88). The 2000 and 2001 are a little more restrained and elegant, with lower alcohol (13.5%).
The '99 and '00 Langhe Nebbiolo, at $22.35, really a "baby Barolo" at a great price, shows good fruit and fleshy tannins with hints of licorice (87). This is pizza-pasta perfect!
The Barbaresco Rio Sordo Riserva '00 (from one of the zone's 9 famous single vineyards, which typically age their wines three years in very large casks) costs $230 for a six-pack of individually numbered bottles and is pretty tightly wound, with leather, sour cherry and fresh road tar notes (90). The '95, also tasted but no longer available, is still much more closed than the 2000.
Serve 'em all with dishes such as risotto, white or red meat, salami, ham, game and tangy cheeses. Call Craig McKay, 905/853-8929, for availability.
Fred Franzia, scourge of Napa Valley's upscale winemakers and producer of Two-Buck Chuck, is now selling Four Buck Fred Chardonnay and Merlot under his Napa Creek label, at $3.99 through Trader Joe's supermarkets.
Napa wines go for closer to $40 than $4 because Napa grapes cost $4,000 a ton vs $600 elsewhere. However..."people want to buy things at a reasonable price that are good value," says Franzia, boss of Bronco Wine Co. "It's not new. It's America."
"We challenge anyone to have a blind tasting and see where our wines come out," Franzia boasts. "There's no wine worth more than 10 bucks a bottle."

Take me back to the top of this page, please!