Sept 9: Vintages Château de Beaucastel, Didier restaurant, Toronto,
with Thomas Perrin, 416-365-5767.
August 17-26: Niagara Wine Festival, 905-688-0212 x117, www.newvintagefestival.com
September 21: Vintages Taste Ontario, Art Gallery of Ontario, 416-365-5767.
September 23: Drinks Ontario, Boulevard Club, Toronto with Pamela Lawson, Director, LCBO Customer Insights, 416-699-9535.
September 23: Vintages Return of Bruichladdich, with production director Jim McEwan, National Club, Toronto 416-365-5767.
October 4: Vintages Amarone Tasting, Le Meridien King Edward Hotel, Toronto, 416-365-5767.
October 7: Grapes for humanity Live Auction/Dinner, Four Seasons Toronto, 416- 488-8597, grapesforhumanity.com
October 20: Vintages Sonoma, Ottawa, 416-365-5767.
October 21: Vintages Sonoma, Toronto, 416-365-5767.
October 26: Vintages Ornellaia, Toronto, 416-365-5767.
November 1: Wines From Italy, Toronto, the premier Italian wine annual tasting, November 4 in Ottawa, p.titone@ice.it, or b.marassi@ice.it, Italian Trade Commission.
November 5-7: Ottawa Wine & Food Show, Civic Centre, 613-523-9463.
November 18-21: Gourmet Food & Wine Expo, Metro Convention Centre, 905-634-8003 x309.
November 22: Vintages Miguel Torres Tasting, Toronto, 416-365-5767.
---
Sunny Outlook For NZ Wines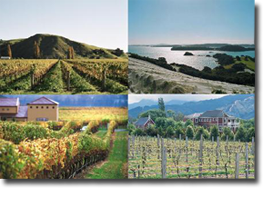 Ultra-violet light helps makes New Zealand wine unique.
Lincoln University is looking at UV radiation on Sauvignon Blanc grapes and vines. New Zealand receives 50% more UV than northern hemisphere regions – largely because there's a hole in the ozone over New Zealand.
Brian Jordan, who heads the study, says radiation alters the biochemistry of the vines leading to changes in the aroma and taste of the wine. The scientists hope to be able to advise viticulturists how to get a consistent composition of grape juice.
---
Hard Times In Riverland
Grape growers in Riverland, Australia will make a mere 27 cents for a bottle of wine this year amid predictions that a horror harvest will push them into ruin.
Consumers are benefiting with wines selling for less than a bottle of water.
As the poorest harvest for two decades draws to a close, revenue is down 75% from the 2002 peak. Riverland, which makes half of South Australia's wine, earned $68 million this harvest, down from $255 million eight years ago.
Few growers have made money this year as increasing numbers leave the industry.
---
Ontario Wine Awards 2010
Sparkling:

Hillebrand NV Trius Brut.

Dry Riesling:

Thirty Bench 2008

Small Lot:

Flat Rock Cellars 2008.

Dry White:

Reif 2008 Chenin Blanc.

Gewurztraminer:

Thirty Bench 2009 Small Lot.

Pinot Gris:

Peller 2008 Private Reserve.

Sauvignon Blanc/Semillon:

Lakeview 2009 Reserve.

Oaked Chardonnay Under $20:

Jackson-Triggs 2008 Proprietors' Grand Reserve.

Oaked Chardonnay Over $20:

Huff Estates 2007 South Bay Vineyards.

Unoaked Chardonnay:

Tawse 2009 Chardonnay Musqué.

Rosé/Blanc de Noir:

Magnotta 2008 White Merlot Special Reserve.

Gamay:

Thirteenth Street 2008 Gamay Noir.

Pinot Noir:

Coyote's Run 2007 Red Paw.

Red Hybrid:

Malivoire 2008 Old Vines Foch.

Cabernet Sauvignon:

Kacaba 2007 Reserve.

Cabernet Franc:

Vineland 2007 Cabernet Franc Reserve.

Merlot:

Jackson-Triggs 2007 Delaine Vineyard.

Syrah/Shiraz:

Creekside 2007 Broken Press.

Meritage and Cabernet/Merlot Blends:

Wayne Gretzky 2007.

Late Harvest:

Chateau des Charmes 2007 Riesling.

Vidal Icewine:

Jackson-Triggs 2007 Proprietors' Reserve.

Vinifera Icewine:

Chateau des Charmes 2007 Riesling, Paul Bosc Estate.

Blended White:

Pelee Island 2009 Monarch Vidal.

Blended Red:

Wayne Gretzky 2007 Shiraz/Cabernet.

Best Label Design:

Sue-Ann Staff 2008 Baco Noir.

Wine journalism:

Linda Bramble.

White Wine of the Year:

Huff Estates 2007 South Bay Chardonnay.

Red Wine of the Year:

Vineland 2007 Cabernet Franc Reserve.

Winemaker of the Year:

Darryl Brooker, Hillebrand Winery.
---
A Toast To Health
To my friends who enjoy a glass of wine...and those who always have a bottle of water in their hand.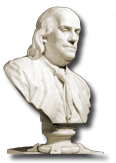 As Ben Franklin said, "in wine there is wisdom, in beer there is freedom, in water there is bacteria".
In controlled trials, scientists have demonstrated that if we drink 1 litre of water a day, at the end of the year we've absorbed a kilo of E. Coli. In other words, we're consuming 1 kilo of poop.
However, we don't run that risk with wine and beer (or tequila, rum, whisky or other liquor) because alcohol is purified by boiling, filtering and/or fermenting.
Remember: water = poop, wine = health. Therefore, it's better to drink wine and talk stupid than drink water and be full of shit.
---
Going Cheap!
UK supermarket chain 99p Stores' 129 outlets plan to sell wine for 99p ($1.59) a bottle, half the price of the competition.
The Royal College of Physicians called it 'dangerous and irresponsible'. The plan comes on the heels of the government's health watchdog calling for a minimum price on alcohol.
---
Profit And Pain In Bordeaux
The high prices of the 2009 Bordeaux en primeur wines (pre-sold while still in barrel) have widened the gulf between top estates and ordinary winemakers.
The average price rises for the 400 wines sold en primeur is 18.6% over 2005, and 47.6% over 2008. The top wines show even steeper rises, and some labels average €700 or more per bottle.
At the same time, the average AOC Bordeaux red price has dropped to €600 per barrel although producers say actual fees are €500.
The Syndicate of Bordeaux, which represents 4,000 winemakers, says half are having serious financial problems.
---
English Medley Of Wines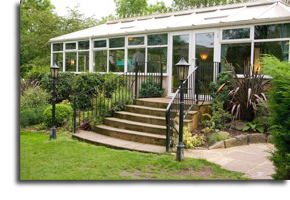 A Lancashire pub has launched the UK's first all-English wine list.
The Calf's Head in Worston near Clitheroe sourced wines from Kent, Sussex, Surrey and Dorset for its 16-strong list.
Owner Chris Medley, who travelled the length of the country to find the wines, believes promoting English wines will help the economy. "There's no need to import things we can produce in this country," he says. "I was amazed at the great deal of good quality of wine available in England."
Best sellers include Biddenden Vineyards Ortega 2008 from Kent and West Sussex-based Bolney Pinot Grigio 2009, which is "'flying out". www.calfshead.co.uk
---
Your Money...Or Your Vines!
Domaine de la Romanée Conti, the legendary Burgundy estate, has been blackmailed.
Aubert de Villaine, the co-director, says blackmailers threatened to poison the vines.
"We received anonymous letters and a map with a section of vines marked out," de Villaine says. 'They demanded a €1m ransom, saying they would poison the vines.'"
De Villaine contacted police and a man was arrested collecting a fake ransom in the village of Chambolle-Musigny, near the estate.
---
Stiff Competition!
Champagne's stiffest competition is not sparkling wines – it's Viagra, according to Pierre-Emmanuel Taittinger, who expects sales to rise 10-20% this year, helped by 40% year-on-year growth in China.
Champagne's only competitor? "Viagra".
"China is the new United States," Taittinger says. "There is no doubt it will be a strong market in 15 years, much better than the US."
"I'm worried about pensions. I'm worried about debt. We'll have less money," Taittinger says. "But we'll always have time to make love and drink Champagne, and we'll do it even more."
Like most Champagne houses, Taittinger's sales have been hit by the downturn, with volumes down 10% during 2009.
Even so, he says "nothing is better" than a glass of Champagne to help forget the stress and pressures of the modern world. "We are an affordable luxury. For one hour we can behave like the Queen of England."
Meanwhile, the boss of recession-battered Laurent-Perrier, France's fourth biggest Champagne producer, has quit after just 18 months. Price rises and economic conditions have seen Laurent-Perrier's turnover slump nearly one-third over two years.
---
Cristal Palace?
Farr Vintners' Stephen Browett has a sparkling addition to his portfolio – Crystal Palace Football Club. Palace narrowly missed relegation this year after months of upheaval during which fans demonstrated against the threat of (what else?) liquidation.
---

Breakfast Wine
New from Colio: Tropical Tango, a grapefruit, pineapple and lemonade flavored "wine" and Strawberry Samba, with strawberry and watermelon flavors.
"Perfect for those informal and relaxed activities we all enjoy," says Colio.
Low in alcohol at 6.5% and available for $6.95 at LCBO stores.
Before enjoying Girls' Night Out, these babies may well be perfect sipping for the deck, dock or patio. Or simply instead of fruit juice for breakfast!
Take me back to the top of this page, please!