August 20–23: InterVin Internation-al Wine Awards, White Oaks Resort, Niagara-on-the-Lake; Jennifer Campbell, 1-866-414-0454, x309, jennifer@townmedia.ca, www.intervin.ca
September 2–11: Tuscany Wine & Gastronomy Tour with Zoltan Szabo, zoltan@zoltanszabo.org
October 2: Chilean Wine and Food Festival, Royal Ontario Museum, Lisa Ulrich, 416-607-7037, lisa@androscom.com, www.winesofchile.ca
October 24–November 6: New Zealand Wine & Gastronomy Tour with Zoltan Szabo, zoltan@zoltanszabo.org
November 5: Italian Wine Tasting, Piero Titone, Italian Trade Commission, 416-598-1566, x108, p.titone@ice.it
November 15–18: Gourmet Food & Wine Expo, Metro Convention Centre, Jennifer Campbell, 1-866-414-0454, x309, jennifer@townmedia.ca, www.foodandwineexpo.ca

---
Hint: click on labels and photos below for even more information!
Sweet Words From LCBO
The LCBO has introduced new "sweetness descriptors" to help wine buyers better understand how their purchases will taste.
The original element is the familiar numerical indicator of the actual sugar content as grams of sugar per litre (0, 1, 2, 3, etc.). The new element describes how dry or sweet a wine tastes, in terms of Extra Dry (XD), Dry (D), Medium (M), Medium-Sweet (MS) and Sweet (S).
Both elements are on the bin tags on store shelves and in-store signs.
"Consumers are looking for more information than ever before to help their buying decisions and many are choosing healthier lifestyles by being conscientious about the foods and drinks they consume," says George Soleas, Senior VP, Logistics/Quality Assurance Division. "The descriptors and the actual sugar content provide help for customers to find a wine they enjoy based on levels of perceived sweetness and discover other wines that taste similar."
Since it's the wine's sugar/acid balance that creates perceived sweetness or dryness, the descriptors are based on the ratio between residual sugar and the total acidity of a wine through chemical analysis.

---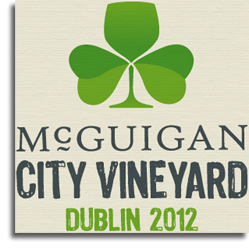 Begorrah! A Winery
Dublin's Meeting House Square becomes a "real life" vineyard with 100 vines, a cellar door, wine barrels, tractor and a winemaking team this summer.
The first ever vineyard in the centre of Dublin coincides with the 20th anniversary of the McGuigan Black Label range. Visitors will walk amongst the vines and taste the new Semillon Blanc and Black Label Rosé.
Winemaker Neil McGuigan says it's the perfect platform to champion Australian wine. "The Australian category is number one in Ireland."
---
Chateau Neptune, S'iI Vous Plait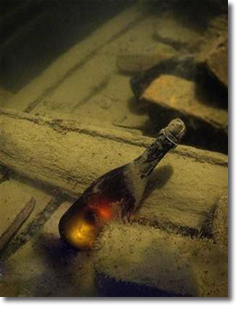 Bordeaux's Chateau Larrivet Haut-Brion has tried aging its wine under the sea, among the oyster parks of Cap Ferret, on the Atlantic.
Two barrels of the 2009 red were given an extra six months of maturing, one at the chateau and the other, in a cement case, deep-sixed.
After bottling in January, the chateau organized tastings by wine consultant Michel Rolland and journalists. 'The [sea barrel] was better than it should have been,' said French critic Bernard Burtschy. 'It was softer, with greater complexity than its land-locked cousin.' Lab analysis showed the wine from the sea had softer tannins and slightly lower alcohol. Saline levels had also slightly risen.
Added value? A 200-year-old bottle of Champagne recovered from the Baltic fetched a record price at auction. The Veuve Clicquot was among 168 bottles from a schooner wrecked off Finland. It was declared "very much alive and fresh" and sold for €30,000.

---
California Supertour
If you want to visit the top wineries in Napa and Sonoma, there's an Oct 1-5 tour for you, with private dinners at Stags Leap and Silver Oak, tastings at Shafer, Opus One, Chateau Montelena, Heitz, Darioush, Schramsberg, de Loach, Gallo of Sonoma, and a mystery Zinfandel producer.
Throw in a visit to the barrel making cellars of Seguin Moreau and a hot air balloon ride with accommodation at the ultra luxe Villagio in Yountville and James Cluer MW to guide the trip.
Price is $2,995 per person, including tax and local travel, and space limited to 15-20 people. Just email James@finevintageltd.com.

---
Rock On, Geddy Lee!

Canadian philanthropist and rockin' guitarist Geddy Lee of Rush has had a wine scholarship created in his name. His fellow directors of Grapes for Humanity have voted unanimously to commit $26,500, matched by Ontario, for a student of winemaking scholarship at Niagara College.
---
*Wine is sunlight, held together by water. —Galileo

---
Bottle Success…On Paper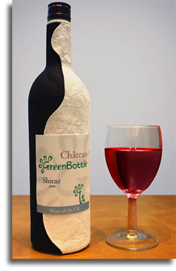 The latest packaging innovation in the drinks industry is the paper wine bottle, launching in the UK this year.
The GreenBottle has had great success as a milk container. It's fully recyclable or compostable, shaped like a wine bottle and contains a plastic liner like bag-in-box wines.
It uses a third of the plastic required for a plastic milk bottle and after use the paper and plastic are easily separated for recycling.
The GreenBottle costs the same as a glass bottle to manufacture, but weighs 55 grams vs. 300-600 grams for a glass bottle. GreenBottle is non-breakable and has a carbon footprint 10% of a glass wine bottle.

---
This Really Is a Bubble Bath
The Cadogan Hotel in London's Knightsbridge has launched a Champagne bath menu, offering a Dom Pérignon 2002 bath for £25,000.
Available to hotel guests until next Valentine's Day, the 122-bottle Champagne bath starts at £4,000 for a soak in Louis de Custine Brut 1998.
While the bath is drawn, an optional "bath butler" will pour the submerged guest one of six complimentary bottles offered with the service, and serve chocolate-covered strawberries.
Along with Dom Pérignon and Custine Brut, you can choose from the Perrier-Jouët Grand Brut 2002 bath for £6,000, the Perrier-Jouët Blason Rosé 2004 bath for £8,000, or the Veuve Clicquot Brut Yellow Label 2006 bath for £8,000.
The bath can be heated to whatever temperature you prefer.
"Surprisingly, most of the interest has been at the top end. We've already had one guest pay the deposit for the Dom Pérignon bath," says the Cadogan.
Shortly after opening in 1887, the hotel served as the setting for actress Lillie Langtry's courting of the future King Edward VII. Oscar Wilde was famously arrested in room 118 in 1895.

---
*Water separates the people of the world. Wine unites them —Anonymous.

---
Wine Arsonist Gets 27 Years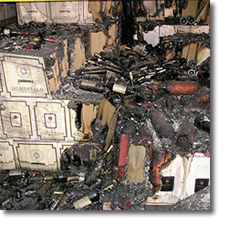 A Californian who destroyed 4.5 million bottles of wine in a warehouse fire has been jailed for 27 years.
A Sacramento judge also ordered Mark Anderson to pay $70.3 million to customers who lost their wine collections in the October 2005 blaze. Anderson, 63, stored wine in a rented Vallejo warehouse for 95 Napa and Sonoma vintners and private collectors.
Prosecutors say he started the fire to cover up the fact that he had been embezzling clients' wine for years. Anderson came under immediate suspicion because the blaze originated in his section, sparked by gasoline-soaked rags.
The fire caused $250m worth of damage at the warehouse, with some wineries losing entire vintages. Its owner never reopened.
"It was a tragic and historic loss to the wine industry," Sacramento US. Attorney Benjamin Wagner said. "Most of the victim wineries were small family-run businesses that housed their complete inventory at Wines Central because they had no storage capacity of their own.
---
*Wine improves with age. The older I get the more I like it. —Anonymous.

---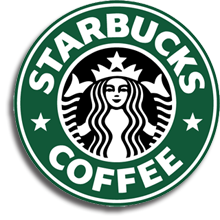 Aromas of Mocha, Hops & Berries?

Starbucks is widening its beer and wine sales in the US and testing the idea in Spain.
Having started selling alcohol and hot food in the northwest US, the coffee giant is spreading the concept to California, Atlanta and Chicago.
The selected stores stay open later and offer savoury snacks, cheese and hot flatbreads. Starbucks tested this in Seattle and Portland.

---
*He who loves not wine, women and song remains a fool his whole life long —Johann Voss, German poet

---
Tastes Good…Does You Good

Drinking a glass of red wine a day tastes good and does a power of good for your digestion.
A new Spanish study says 9 ounces of Merlot, Tempranillo, or any other good red improves the mix of good and bad bacteria in your digestive tract.
Having a balanced mix of bacteria helps you digest food, regulate immune functions, and produce vitamin K (a key factor in helping the blood clot).
After drinking the polyphenol-rich beverages, volunteers in the tests also had lower blood pressure, and decreased levels of triglycerides, and C-reactive protein, a measure of inflammation.

---
Down, Down, Down Under

New Zealand's vintage for 2012 fell 18% because of the cool spring and summer. Only 269,000 metric tons have been harvested, down from 328,000.
The $800 million export industry has faced challenges since a bumper crop in 2008. That, coupled with expanding vineyards, flooded the global market with bulk wine just as demand was falling thanks to the global financial crisis. As a result, prices for New Zealand wines fell sharply.
Not only is supply from New Zealand likely to be down but the Californian wine industry is also being squeezed by a shortage of grapes after growers stopped planting vines due to price erosion.

---
*Place with the world's highest per capita wine consumption? At 55 litres, it's the Vatican City. Holy Communion!

---
Aussies Seethe Over Fakery

Barossa Valley's Henschke Wines is seething over a fake "Hill of Glory" brand being promoted in China.
The family is upset that its signature Hill of Grace wine – which retails for more than $300 – is being copied in the Chinese market.
A stand at the Top Wine China fair in Beijing apparently promoted and sold an Australian wine called Hill of Glory, bearing the Henschke name and looking similar to Henschke's flagship wine.
Henschke is not the first Australian wine company targeted by fakers. Benfolds wine, with similar packaging to Penfolds, was found in China in 2010.

Take me back to the top of this page, please!