Feb 21: Australian Wine Society Shiraz Tasting, 416/207-9976, www.aws.ca
Feb 27: Splendido, fund-raising dinner for Bloorview MacMillan Children's Centre Nursery School, 416/929-7788.
Mar 3-5: Cuvée, the Oscars of the Ontario industry, has 50 wineries pouring at Niagara-on-the-Lake's White Oaks Resort and Spa, with food from eight chefs, followed by Cuvée En Route, special tastings along the Wine Route, www.cuvee.ca or 905/684-8688.
Mar 3-5: Canadian Women's Expo, International Centre, Mississauga, 300 exhibitors, wine, spirit and beer pavilion, 416/781-0909, 1 800/787-9328, www.canadianwomensexpo.com
Mar 7: South African Tasting, Wines of South Africa, 416/698-8112, keenan@propellerpr.com
Mar 21: Australian Wine Society Spring Cleaning, 416/207-9976, www.aws.ca
Mar 23-25: Food & Drink Fest 2006, Hamilton Convention Centre, 905/524-3689, www.foodanddrinkfest.com
Mar 24-26: Toronto Wine and Cheese Show, International Centre, Mississauga, 416/234-0013, marti.milks@sympatico.ca


---
*Oyster (n): a person who sprinkles conversations with Yiddish expressions.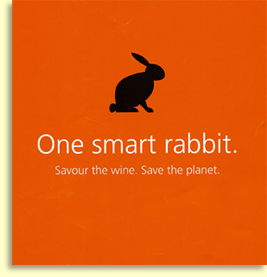 Wine, Wildlife and Song
French Rabbit, the carton-packaged wines from Boisset of Burgundy (Cabernet, Merlot and Chardonnay, $12.95/litre) and the LCBO have teamed up with Wildlife Preservation Canada to save the endangered Eastern Loggerhead Shrike, a songbird that hunts insects and meadow critters. There are 25 pairs left in the grasslands of Ontario, 6 in Manitoba.
A portion of French Rabbit sales plus a $160,000 donation to the LCBO's Natural Heritage Fund will help a breed & release program. WPC was founded by the late author and naturalist Gerald Durrell. To learn more, contact Elaine Williams, 519/836-9314.
We can expect to see the LCBO getting much more publicly involved with the ecology and wildlife conservation in its future new wine releases. Which brings us to...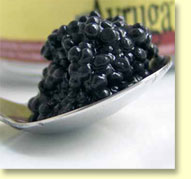 Sturgeon Saver
Avruga from Spain is a rich, delicious herring roe with major caviar flavor/texture, minor price. Great color, smoky, salty, nutty on the palate, as versatile as the original, for one-tenth the price. It's pure herring, salt, corn starch and lemon juice.
Enjoy solo, over oysters, in canapes, with blini, or on hot or cold mains like pasta or salads, $24.95/120 grams vs $225 for caviar. Great with a sparkler like a vibrant Prosecco. From Pusateri, Mike's at St Lawrence Market, and Brunello Imports (416/631-9773).
*Esplanade (v): to attempt an explanation while drunk.
The '80 Vintage
Citrus blossom nose with hints of mahogany, flavors of roasted chestnuts and filberts, fresh cashews, butter, salt, lime zest and caramel, with truffles on the aftertaste, delicate, rounded and subtle. Overall impression: dried fruits, liquid truffles, deeply complex yet with a future ahead of it (100/100).
Not bad for a wine from the '80s, but this was a 1780 Madeira Bual -- 225 years old! -- a 'time machine' experience for the Estufarians, Madeira aficionados who "warmed up" for the 1780 with three superb 1905s, two Sercials and a Verdelho.
The Bual, the Borges Family Reserve, was bought in cask, bottled in 1989: there's now one left in the world and it's in Norway.
Enough To Float a Battleship
The EU has allowed the distillation of 1 billion litres of wine, at a cost of €300m, to deal with Europe's wine lake, almost a quarter of the wine French and high-quality Appellation d'Origine Controlée. France has a 200m-litre surplus from the 2004 vintage, with 100m from Bordeaux alone. Bordeaux exports fell 25% in the first three quarters of last year, 12% in volume and 24% in value. Apart from Belgium, up 3%, Germany, the UK and the US show a significant downward trend. Exports to the UK dropped one third in value and 22% in volume. The US is in free fall, with volume down 34%, value down 58%.
Bordeaux exports to Russia, South Korea, Hong Kong and Taiwan posted increases of 34%-50%. Exports to Japan rose by 7%. These, however, are not the main markets.
By 2008, South Africa will overtake Germany, Portugal and Chile as a producer. It will be producing 35% more wine while global production will have increased by 6.4%, says the International Wine & Spirits Record.
The study predicts that the global wine surplus will return to 2000 levels. The surplus rose sharply in 2004, and by 2008 will represent 11.3% of world production.
Frosted In B.C.
Not that we get many of those nice B.C. VQA wines but there will be even fewer this year.
Tony Stewart of Quails Gate in the Okanagan says spring frost shrank the 2005 crop. "Quality was excellent but there'll be a real shortage for 2006."
B.C. consumers buy 95% of production but B.C. wines are still outsold by imports from Australia. That's unlikely to change since Aussie wineries have a billion litres of unsold wine, two-thirds of the '05 vintage, in stock and a huge 2006 vintage coming in from now until May.
Prices are dropping, with Margaret River bulk Shiraz selling for 80c a litre. Hardy Wine's David Woods says most wineries have 10 to 12 months of stock in storage.
That should keep consumer prices nicely competitive!
*Phonesia: dialing a number and forgetting who you're calling just as they answer.
Brie-liant!
Cheese specialist Julia Rogers, and sommelier Tania Wilson are hosting new cheese and wine classes: Cheese for Wine Lovers, in Oakville, is organized around major styles of wine. Four Evenings of Wine and Cheese, in downtown Toronto, focuses on regional pairings. The classes are fun and informative, filled with food, drink, and food for thought.
Visit www.cheeseculture.ca/news.html or call Julia at 416/466-0309 or 416/944-0500.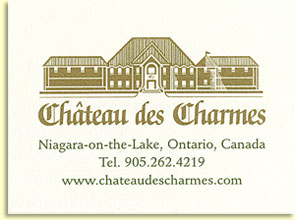 Kudos to a Pioneer
Paul Michel Bosc, Château des Charmes founder and pioneer of fine wine making has been given the Order of Canada.
The 5th generation wine grower with roots in Alsace defied the Labrusca grape-growing inertia of the 'seventies to plant the first commercial all-Vinifera vineyard, establish the 'estate vineyard' model and the ideal of terroir in Canada.
While naysayers expected our winters to destroy his efforts, Paul helped lay the groundwork for today's world-class wine industry in this country. His wines have won more than 500 awards and medals. Bravo!
If you're quick you can find some of Paul's Brut Methode Traditionelle sparkling, Gewürztraminer '03, Cabernet Franc '03, and Riesling Icewine Paul Bosc Estate Vineyard '01 in Vintages.
Rare Opportunity
Rare wines and fine cuisine are on the menu March 24-26 at Deerhurst's Wine
Weekend with Christian Seely of France's wine giant Axa Millesimes.
Axa owns Quinta do Noval, Hungary's Disznokov, and Pichon-Longueville-Baron, Petit-Village, Cantenac-Brown and Suduiraut in Bordeaux. Seely, co-author of Great Bordeaux Wines will be pulling out great examples. See www.deerhurstresort.com/wine. A charity auction Saturday will aid the Canadian Wildlife Fund. To learn more about Deerhurst, call 1-800/461-4393.
'Historic' Rioja
The 2004 Rioja vintage has an 'excellent' rating and should go down as 'historic', the region says. 2004 was ideal with full, ripe aromatic wines.'
Leano Vino
People who have a drink or two a day are less likely to become obese than teetotalers or heavy drinkers. Researchers say people who enjoy a drink every day are 54% less likely than teetotalers to be obese. However, four or more drinks a day makes you 46% likelier to be obese. Binge drinkers tend towards obesity. The findings are published in BMC Public Health. Studies have already linked moderate drinking to better heart health.
No Kidding!
Fans of Fairview Estate's capriciously named Goats Do Roam can now look forward cheerfully to Bored Doe and Goat Door.
Goat breeder-gourmet cheese maker Charles Back has already sparked a Rhône renaissance in South Africa (and ticked off France's Côtes-du-Rhône vignerons!) while having fun with the labels.
Bored Doe is a red Bordeaux blend and Goat Door is a lightly oaked Chardonnay (Burgundy's Côte d'Or, of course!).
My own entry would be Coots-du Rhône, a wine for seniors!
Great Programs
The German Wine Academy is offering two one-week programs this year, both superb:
Riesling & Family (Sept 10-16) focuses on the regions of Franken, Pfalz and Mittelrhein and the UNESCO World Heritage sites;
Southern Delights (Oct 8-15) focuses on Pinot Noirs, Württemberg, Baden and the Pfalz.
The programs include visits to wine estates, tasting 100+ wines, meeting winemakers and principals, regional cuisine and the landscape of the wine regions. Cost is €1350 (approx $1,900), including hotel, local travel, meals, tastings, and visits.
Who Knew?
LCBO customers buy almost as much German wine as all the white wines from Spain, Portugal and Greece combined!

Take me back to the top of this page, please!