March 2-4: Cuvée 2012, Gala, the Cuvée Awards, and Cuvée en Route in the heart of Niagara wine country, 905/684-8688.
March 4-6: Canadian Restaurant & Foodservice Association, Direct Energy Centre, Exhibition Place, Toronto, 416/923-8416 x 4240, 1-800/387-5649, www.crfa.ca.
March 26: Vintages presents Premium Sake Tasting and Dinner with John Gauntner, 416/365-5767, 1-800/266-4764
April 2: California Wine Fair, Fairmont Royal York Hotel, Toronto, 905/336-8932, brianne@calwine.ca.
April 23: Austrian Wine Fair, Birgitta Samavarchian, 416/967-3348, www.advantageaustria.org/ca.
May 8: New Zealand Wine Fair, Ottawa; May 10: Design Exchange, Toronto. Robert Ketchin, 705/444-0195, rketchin@ketchin.com.
---
Hint: click on labels and photos below for even more information!
Consuming Passion: China Rising
China has overtaken the UK to join the top five wine-consuming nations.
Consumption grew 33% to 156 million cases in 2011, knocking the UK to number six.
Between 2006 and 2010, China/Hong Kong's consumption grew 2.4 times with another 54% jump expected by 2015.
Per capita annual consumption is set to rise to 2 litres per person by 2015. By comparison, French and Italian consumption will be 50 litres and Americans will drink 13.
Global consumption will reach 2.844 billion cases, up 2 billion bottles, by 2015.
---
Bubbly Tour Plan For 2012
BKWine's travel program for 2012 includes Champagne and Tuscany plus two tours to Bordeaux. The program is available at www.bkwinetours.com.
BKWine specialises in wine and food travel, is based in Paris and its tours, for wine enthusiasts and professionals, have been named "World's Top Wine Tours" by Travel + Leisure Magazine.
---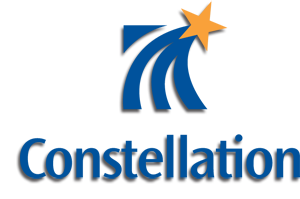 Constellation Takes a Hit
Constellation Brands, maker of Robert Mondavi wine and Svedka vodka, suffered a third-quarter profit slump of 25%.
The world's No. 2 winemaker netted $104.8 million, down from $139.3 million a year earlier. Its wines include Clos du Bois, Ravenswood and Ruffino and with Mexican brewer Modelo, it imports Corona Extra, Tsingtao and St. Pauli Girl.
Constellation bought Franciscan in 1999, Turner Road and Ravenswood in 2001 and Robert Mondavi in 2004. Recently it sold off Almaden, Inglenook and other low-priced wines, paring its 300 brands to 100. It has slashed its debt to below $3 billion from $5.3 billion and shrunk payroll to 4,300 from 9,400.
Last January, Constellation lost its world's No. 1 winemaker status when it offloaded 80% of its Australian wine business. It dropped to No. 2 in volume behind E. & J. Gallo of Modesto, Calif. But it remains the biggest premium winemaker.
---
Hurray! It's F-ing Cold In Niagara!
Mild temperatures finally chilled out to minus 10C allowing Icewine harvesting at Inniskillin Wines in the first week of the year as Vidal grapes froze on the vines.
Temperature variations through December had the grapes first freezing then thawing, creating the intense aroma and flavor profiles needed for great Icewine.
The grapes had been netted in the fall and hungry starlings had been swarming the vineyards keeping a close eye on their potential winter food!
Inniskillin was included in Drinks International as one of the Top Fifty Most Admired Wine Brands in the World and one of the Top Ten Most Admired Wine Brands in North America. Swiss Air is featuring Inniskillin 2006 Oak Aged Vidal Icewine as of November 30th, 2011.
In Duty Free, Inniskillin Icewine grew 36% in 2011 to #1 among all wines.
At Henry of Pelham Family Estate Winery, the Icewine harvest began with the Riesling grapes as their skins are very thin and the grapes need to come off the vine as soon as possible.
"With the unusually warm weather, our yield is down at least 35%. The good news is the grapes are more concentrated and the juice is very opulent," said Matthew Speck, VP viticulture.
Pelham is a family winery. "Our largest market outside of Canada is China followed by Japan and the U.S," says Paul Speck. "Niagara is considered the best Icewine in the world and we'll see our sales continue to gain in the global markets."
---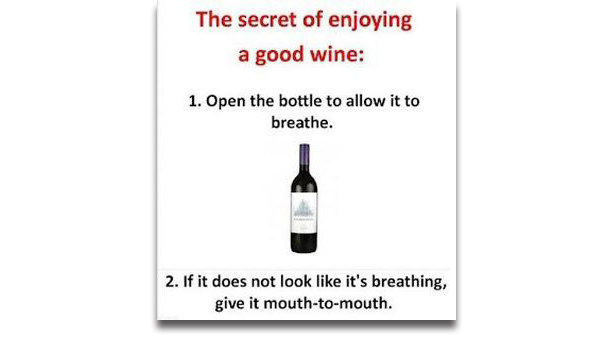 ---
Icewine Aromas
Inniskillin has collaborated with Wine Awakenings to launch the Icewine Aroma Kit, showcasing the 12 most common aromas found in Riesling and Vidal– the main white grapes used for Icewine.
The Icewine Aroma Kit retails for $189.95 at the Inniskillin Winery Boutique, Niagara-on-the-Lake. Contact: Debi Pratt, 1-888-466-4754 x 5410. For more information on Wine Awakenings go to www.wineawakenings.com or call 877/595-5678.
---
Insider's Tour Of Bordeaux
Hosted by James Lawther MW and James Cluer MW, there's a great Bordeaux wine tour coming up, May 21-25: The wineries include Lafite, Margaux, Y'Quem, Cheval Blanc, La Mission Haut-Brion, Pichon Lalande, Canon, Guiraud, Valandraud and Smith Haut Lafitte! Plus Michelin-starred restaurants in St-Emilion and Pessac-Leognan, as well as visits hosted by Masters of Wine. All this in the spring!
It's quite the tour including top chateaux that aren't generally open to visitors. It's $3,500 per person including tax and includes the luxurious Les Source de Caudalie spa/winery. Flights are not included.
Email James@finevintageltd.com.
---
Bubbly Italian Really Sparkles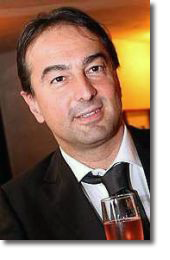 Prosecco maestro Sandro Bottega whirled through town recently, trailing bubbles, grappa aromas and three generations of experience in his wake.
Proclaiming Prosecco a true expression of Italy, fresh, fruity, not complex, he insists it's not a cheap Champagne, completely different in taste, in raw materials and its production system.
"Originally a wine to enjoy with Parma ham and sushi, it's more than a wine, it's a party! Its sparkling freshness will make you younger."
Grown in the hilly Veneto zones of Conegliano and Valdobiaddene, around Sandro's C16th Treviso HQ and shipped in hand-blown bottles it should be "drunk in moderation but often," he affirms. "After all, our production is 300 million bottles, equal to Champagne, without too much alcohol, simple and delicious. And they're ecologically sound.
"We bottle every day of the year so it's always fresh, and never more acidic than your stomach, unlike soft drinks."
Bottega's sparkling Prosecco offerings here include: Vino dei Poeti, $13.80, melon-pear, apple-fresh, clean and lively, easy-sipping pleasure; a Rose, $12.95, showing wild strawberry-citrus with spicy red berry top notes; Vino dell'Amore Moscato Petalo, $13.05, orange blossom, rose petal, peach, honeysuckle and guava.
For Grappa, he suggests drinking the distillate from a wine glass. Sip and sniff to showcase the aromatics – it's a perfume. Don't stick your nose in it!
It takes 12 kilos of leftover grape skins (pomace) to make one litre of grappa – known in other countries as bagaceira, orujo, marc, pisco, etc.
Bottega uses aromatic pomace from Moscato and Amarone, pressed at 90 times atmospheric pressure for up to 30 days before the juice is triple-distilled in a vacuum, just like perfumes.
His Grappas include Bottega Club, $29.60, aromatic with straw, hay, dry grass and mineral-vodka tones; Grappa Prosecco, $49.95 fruity, floral, hay, raisins and hints of mocha; Grappa di Moscato, $46.95, lactic, straw tones and herbal finish; Grappa Amarone, $54.95, earth, roasted nuts, forest floor and vinous; Gianduia, $27.15, intense, dark chocolate, toasted hazelnut, crème brulee and fresh cream.
---
Leading Light In Chile
In a land of east-west rivers, a climate as arid as Arizona (100mm a year of rain) with cactus fences and towering Andes Mountains, it's a great time to be a winemaker in Chile. Ask Chile's pre-eminent enologist Marcelo Papa, an Antonio Banderas lookalike who knows his stuff.
As the guy in charge of super-premium wines for top producer Concha y Toro for decade, Marcelo is the main man for Casillero del Diablo, Marques de Casa Concha and now Maycas del Limari.
Look out for his voluptuous Casa Concha Chardonnay '09, en route now at $17.95: medium-toasty with hints of sweet buttered corn enfolding ripe fig, pear and roasted hazelnut flavors (90). Yum! From the Pacific-influenced (cooled by the Humboldt Current from Antarctica and enjoying luminous sunlight) Limari Valley with its ancient seabed limestone and more recent alluvial soils.
The superb Concha Reserva Syrah '08 is $19.95 at Vintages as is the Cabernet Sauvignon '09 and Carmenere '09. The Merlot '09 arrives in June (all are 90-plus wines). For more info, Select Wines: www.selectwines.ca. Ask about Casillero del Diablo Reserva Privada, a fantastic Cab-Syrah blend aged 14 months in French oak. Available by private order.
Also from the new Limari region 400 km N of Maipo and 20 km from the coast, Marcelo's Maycas del Limari Reserva Especial Chardonnay '09, $19.95, is elegantly Burgundian (think Puligny), with minerality and subtle oak, yellow apple and toasted nut character. Great with smoked salmon or creamy shrimp pasta (92).
The Maycas Reserva Especial Syrah '09, with 600 of a total 2,700 cases made, coming in June at $19.95, is simply a flavor-burst of pure blueberry-blackberry with layers of fresh black pepper and dark chocolate (92). Well balanced with fresh acidity, it's great with beef or lamb. The cigar-box, pencil lead and Bordeaux-like Maycas Reserva Especial Cabernet '07 is in Vintages now at $19.95 (90).
With 42 vineyards in the valleys of Casablanca, Maipo, Cachapoal, Colchagua, Curico, Maule, and now Limari, Concha y Toro is the leading producer in Chile, a string bean of a country with Antarctica at its toes and Atacama, the world's driest desert, at its head, the Pacific Ocean to the left and the Great Wall of the Andes to the right. This winery, which makes an astonishing 25 million cases of wine a year, exports to 135 countries!


Take me back to the top of this page, please!