(Hint: click on labels and photos below for even more information!)
Real Screaming On Vegas List
A Bobby Flay Steak-house patron in Las Vegas asked the waitress how much a bottle of Screaming Eagle would cost. "Thirty seven fifty."
When he received the bill it was $3,750.
Final compromise was $2,200.
Gotta be a lesson here somewhere.
---
Brunello Or Bust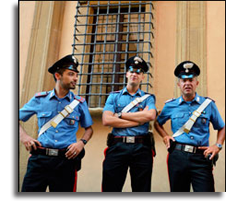 Police have busted winery workers in Montalcino, home of the famed Brunello red wines, for drug dealing.
Several kilos, including cocaine, were seized in and around the hilltop commune in southern Tuscany.
The dealers were making 20,000 euros a month from party-goers and business people from drugs smuggled in via Rome and Milan.
Last September, police seized enough fake Brunello and Rosso di Montalcino to fill 200,000 bottles.
---
Harvard Buying Paso Robles
Harvard University boasts beautiful buildings, famous faculty – and a lot of California vineyard land.
The university's $36 billion endowment includes ownership of Brodiaea, Inc. And that company has been buying up vineyards and farms in Santa Barbara and San Luis Obispo counties for two years.
Harvard now owns more than 10,000 acres, making it one of the top 20 growers in California's Paso Robles.
Paso Robles is getting more attention as a wine region and Harvard expects the vineyards and land it's buying to become more valuable.
The endowment also owns rights to deep-water wells in the area, a big issue because of the drought.
---
Extreme Gap In Tastes
UK consumers are looking for stylistic extremes from Australia's white wines and sales growth is occurring at opposite ends of the spectrum.
Accolade Wines' Jane Robertson says Brit shoppers are going after Australia's lightest styles, or its heaviest.
"They're looking for diversity," she said. "While medium-bodied white sales are flat, crisp and light wines are up 30% and creamy and full-bodied whites are up 20%.
"So there is a pulling apart, and if you look at crisp and light wines, Sauvignon Blanc from Australia is up 32%, while Riesling is actually growing – and how long have I been waiting to say this?"
However, the majority of Australia's white wine sales are still "medium-bodied," primarily Chardonnay.
---
Band-Aid Helps Injured Vines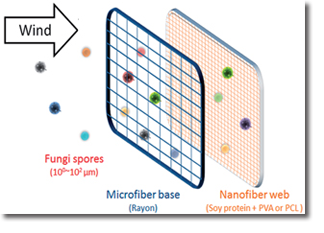 A breathable, biodegradable patch has been developed to protect vine pruning wounds from fungal infection.
Esca, or vine decline, can reduce yields, stunt growth and even kill vines. It occurs globally and is a threat to the industry – some countries have lost 40% of their grape harvest to the fungus. No fungicide is available – sodium arsenite was used in Europe, but is now banned for health reasons.
Pruning makes vines vulnerable. Cuts can be sealed with wax or tar but this hinders healing and can contaminate the soil. The new patch developed at U of Illinois contains a network of nanofibres that stop fungi entering but allow the plant to breathe.
The nanofibres are made from polymer and soy, an abundant waste product, using an electrospinning technique. This development could also protect fruit trees and bushes.
---
Cellarbuilder Here To Help
CellarBuilder.ca is an easy, convenient and dependable new way to get your hands on delicious wines you can enjoy today – or lay down and age.
It's brought to you by the highly respected wine merchants John Hanna and Sons: Check it out at cellarbuilder.ca
---
The Very Best Of Bordeaux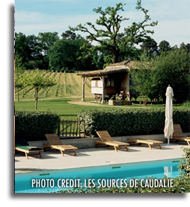 For $3,750, you can join James Lawther MW at two Michelin restaurants, stay at a 5-star château among the vineyards, and enjoy private visits at the great estates of Bordeaux, May 18-22.
The itinerary includes Château Margaux; Ducru-Beaucaillou; Mouton-Rothschild; Domaine de Chevalier: Climens; d'Yquem; Angélus; Smith-Haut-Lafitte; and the cooperage Joanne. For the itinerary, visit: finevintageltd.com/wine-tours/bordeaux.
---
Shear Magic In Vineyard
A shear-wielding machine billed as the first robot pruner recently impressed winemakers and vineyard managers in Oregon.
The robot, dubbed Wall-Ye-France by inventor Christophe Millot, moved up and down a vine row using its clippered "hand" to make a precise but imaginary cut. (the demonstration vines didn't need pruning.)
"It can work 12 hours a day and never make a mistake," says Millot, who used an iPad to control it. "I've sold 30 so far to clients in France."
The demonstration preceded an expo in McMinnville featuring pilotless drones and smart irrigation systems.
Millot's pruner is the size of a lawnmower with three cameras plus software that remembers every cut from season to season. One camera recognizes woody material and tells the robot to move in for the clip. Another, in the shear, guides the procedure itself.
To view a video of Wall-Ye in action, click HERE.
---
It's Only Wine...
Thomas Keller, chef/owner of the French Laundry, says losing $300,000 worth of wine in a Christmas burglary hurts, but things could have been worse.
"Listen, nobody was there, nobody got hurt, it's only wine. At the end of the day, what are you going to do? You can't put too much emotion into a bottle of wine." The recent death of his former chef's dad: "Now that hurts.
"The thing that pisses me off is more the fact that somebody broke in."
Thieves entered the cellar at the Napa restaurant on Christmas Day, jimmied a door and stole 76 bottles of rare wine, worth up to $15,000 a bottle.
The Laundry, in Yountville, is one of the great restaurants, with three Michelin stars every year since 2006.
Good news is, Napa police just recovered much of his missing wine. Now that's good news.
---
Swallows Slur After A Sip
Birds slur when drinking, but hold their liquor better than humans.
Researchers in Oregon found birds have trouble singing after drinking spiked juice.
Just like humans after a few too many, the birds sing more quietly and in a less organized way after the alcohol – causing them to slur.
The study is to determine alcohol's effect on the way humans talk.
"Speech impairment is one of the most intriguing and least understood effects of alcohol on cognitive function."
As with humans, alcohol doesn't affect the birds' desire to sing – even when they do it badly.
---
Serge Hochar, Musar Legend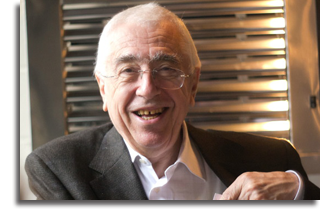 Serge Hochar, co-owner of legendary Chateau Musar and beloved ambassador for Lebanese wines, has died. He was in Acapulco, Mexico, with his family to celebrate his 75th birthday and had a swimming accident.
He was a tireless winemaking pioneer/entrepreneur in the Bekaa Valley, despite it's being a war zone with armed checkpoints, and finding humor and hope in daily life.
Musar was founded by Gaston Hochar, in 1930 and Serge worked alongside his father and brother, Ronald. He studied in Bordeaux with enologists Emile Peynaud and Pascale Ribéreau-Gayon, eventually taking control of the family winery in 1974.
Hochar was an early convert to organic grape-growing, convinced Musar could produce quality without chemicals from its 371 acres of gravel and limestone, 25 miles east of Beirut and 3,000 feet above sea level, and in Mount Barouk, around Kefraya and Aana.
"I wanted to make wines that respect nature," he always said.
Focused on red wine, Chateau Musar also produces white from vines 100 to 150 years old. In all, 58,000 cases a year.
After Hochar took over, the Lebanese Civil War (1975-1990) broke out. "I didn't stop making wine. War does not kill yeasts," he told Wine Spectator. With a legacy of 55 vintages, he only lost two, the 1976 and 1984, to the conflict.
Today, there are 40 wineries in Lebanon.
---
New Sauvignon Makes Waves
From the Chilean coast near San Antonio in the Leyda Valley, Amaral wines are gaining international attention – starting with a fabulous Sauvignon Blanc!
MontGras Winery has used the cool climate created by the chilly Humboldt Current in the Pacific to create 650 hectares of exceptional wines, including Chardonnay and Pinot Noir.
Winemaker Jaime de la Cerda has taken full advantage of the gently sloping granitic/volcanic/alluvial microclimates and sea breezes to craft fascinating wines.
The Amaral Sauvignon Blanc 2013, 367292, is a $13.95 bargain with its aromas of persimmon, passion fruit and tropical guava-papaya aromas. There's a creamy texture with nice acidity that's great with shellfish, white fish and green vegetables.
Montgras's Antu Syrah and Reserva Carmenere are worth checking out, too. This is one of Chile's most exciting and entrepreneurial wineries and deserves your attention.
---
From Argentina With Love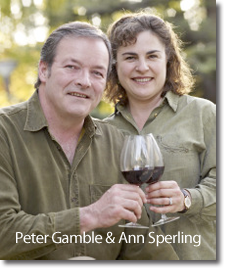 From 3 hectares of Malbec planted in 1920 in Lujan de Cuyo, Mendoza, Argentina, come superb red wines called Versado.
The 2009 Reserva is maturing gracefully, all cherry, licorice and blackberry fruitiness; the 2010, crisp, full and oakier, is already a classic; the 2011 Reserva and the 2012 Versado are models of balance and finesse.
The latest arrival is the Reserva Old Vine Malbec 2010, in limited quantities, 316984 (95), oozing velvety fig, black plum, pudding spices, cloves, old leather and blackberry with earthy minerals and silky tannins. Built to last or enjoy now with fine cuts of beef, lamb or game.
The wines, $26 and $61, are the pride of Ann Sperling and Peter Gamble, two very talented Canadian winemakers.
---
You've Been Truly Krug'd
A cache of Krug Champagne and a private blending session with uber-consultant Michel Rolland helped the Naples (Florida) Winter Wine Festival raise $12 million.
Dozens of bottles of Krug, including six Clos du Mesnil from the 1998, 2000 and 2003 vintages, were sold alongside a visit for two couples to Krug's cellars for a total $500,000.
The lot, named 'you've been Krug'd', includes lunch with a Krug winemaker and a night in Paris.
The second lot, 'the realm of possibility', at $360,000, included a barrel of Realm Cellars' 'Beckstoffer To-Kalon' Cabernet Sauvignon from Napa. That, too, included a session in Napa with Michel Rolland.
Take me back to the top of this page, please!