Value for money is what counts. You won't find any wines here that aren't worth buying. Feel free to scroll through this list and see everything we've been sampling but, if you're in a hurry (or very thirsty), you can just click on any of the following words to be whisked electronically to the category of your choice:
Everything WINE EXPRESS recommends is in the regular LCBO stores, unless marked (v) for Vintages stores, Boutiques, and Corners, or (c) Consignment, available by the case through the importing agent.
Call the LCBO's Infoline (416) 365-5900 or go to www.lcbo.com for the store near you that has the wine. If your store doesn't have it, the manager will order in the wine at no cost and notify you.
Oh, and by the way, if you need a refresher on our rating system (the ratings are in red), just flip back to the main Wine Picks main page for a quick refresher – in helping you choose a refresher quickly!


Dry Whites:
Chéreau-Carré La Griffe 2008 90
AC Muscadet de Sàvre-et-Maine, Loire, Bernard Chéreau
0948182 (v) $14.95
Steely dry and elegant with chalky minerality, a core of tangy pear-grapefruit and fabulous crisp lemony acidity, a wine made in heaven for aperitif, shellfish, seafood.
Barone Pizzini Pievalta Verdicchio 2007 90
DOC Castelli di Jesi Classico Superiore, Marche, Italy
0135608 (v) $15.95
Like a taste of summer past, this classy, crisp white is refreshingly easy to swallow and quite polished and versatile with its plum, vanilla, nectarine and lime flavor lineup. Think mushroom risotto, clam pasta, pan-fried trout. It's an eco-friendly operation where the winemakers are experimenting with using ancient amphorae and bio techniques. Good for them!
Pala Crabilis Vermentino 2008 86
DOC Vermentino di Sardegna
0052068 (v) $13.95
A specialty grape of Sardinia and Sicily, usually early picked to capture its fine acidity, here showing nice floral aromatics with nuances of lemon rind, stony minerality and apple peel. Aperitif, shellfish, seafood.
Quinta Dos Carvalhais Duque de Viseu White 2008 87
DOC Dao, Portugal
0980227 (v) $12.95
Made from a lively blend of Portugal's intriguing and uniquely native grapes, like Bical, Encruzado and Sercial, plus Malvasia, here's a quite sophisticated bone-dry peachy-melon quaffer for very little upfront.
Mission Hill Reserve Pinot Gris 2007 90
VQA Okanagan Valley, BC
0537076 (v) $19.95
A strong suit of the Okanagan, PG is a peachy, honeysuckle charmer with floral-marzipan, citrus and, here, a kiss of oak. Well made, well priced. Miss Hill's Reserve Sauvignon Blanc 2007, $19.95, is a zingy, spicy apple blossom and zesty grapefruit entry with a touch of honeyed melon (88). The newly arrived Sauvignon Blanc '07, also $19.95, is solid, complex and well-bred, tending towards yellow plum, floral and green apple. Three delicious dry whites from BC.
Casa Lapostolle Sauvignon Blanc 2009 91
Rapel Valley, Chile
396994 (v) $13.95
Very aromatic, lush and rounded, a most tropical style with mango, papaya, pineapple and a hint of lemon zest. For instant enjoyment with Thai, Chinese or tapas.
Waimea Sauvignon Blanc 2008 87
Nelson, N Zealand
0714295 (v) $17.95
Why me? Vibrant, crisp slightly flinty from growing at the sunny northern tip of the South Island, and evolving aromas of yellow grapefruit and beeswax, with a dash of lemon drops for acid balance. Sip and dip with this lightly herbaceous charmer instead of afternoon tea.
Shaw & Smith Sauvignon Blanc 2008 88
Adelaide Hills, South Australia
0965335 (v) $24.95
An exotic, tropical fruit driven entry from some savvy Aussies, with ripe gooseberry acidity and a splash of citrus and no oak to distract you. Food friendly. Yabbies, anyone?
Domaine La Grappe d'Or 2008 87
AC Pouilly-Fumé, Loire
0141770 (v) $18.95
If you want to taste an original Fumé Blanc, not the Mondavi version, try here: this fruity, zesty-peachy Sauvignon from the heartland of the Loire has the vivacity of its cool climate roots and a perfectly ripe vintage. The result is an aromatic, balanced food wine to serve now with scallops or sea bass. For a more tropical fruit profile from the Loire, try the delicious Renaudat Reuilly '08, $18.95, with veal, chicken or BBQ pork (89).
Dr. L Riesling 2008 93
QbA Mosel, Germany
0599274 (v) $13.95
A steal for the quality, from star winemaker Ernie Loosen (LOW-zen) offers this fresh, racy entry-level opportunity to try his upscale wares: off-dry white grapefruit layered with melon, lanolin and stony minerals will get the juices flowing.
Max Ferd Richter Riesling Spatlese 1992 90
QmP Mulheimer Sonnenlay, Germany
0140780 (v) $23.95
Taste how a 15-year-old Riesling is evolving. In youth and in full maturity, Rieslings can be two different animals, fresh, simple and floral, becoming unctuous, earthy, honeyed and intriguing. Here, lime zest, mineral and forest floor notes take centre stage. A 5 on Max's scale.
Lingenfelder Riesling Kabinett 2007 92
QmP Freinsheimer Musikantenbuckel, Germany
0087593 (v) $18.95
From a highly respected producer: Lip-smacking honey, nectarine and citrus aromas and intense melon-pink grapefruit flavors make this very more-ish with tapas, sushi or BBQ duck.
Balthasar Ress Oestricher Riesling 1996 91
QbA Rheingau
0142299 (v) $14.95
Another golden oldie, from '96, shows some oxidation on its buttermilk and apricot attack, lemon curd and honeyed Anjou pear on the palate, soft, round and comfy like an old slipper. Serve now with cream sauced dishes, ripe blue cheeses.
Helfrich Riesling 2007 88
AC Alsace, France
0141861 (v) $16.95
Notes of white flowers and white pepper herald this wine on the nose, with fresh rose petal, lychee nut and ripe yellow peaches on the palate, which would happily embrace spicy Asian cuisine alongside.
Henry of Pelham Off-Dry Reserve Riesling 93
VQA Short Hills Bench, Niagara Peninsula
557165 (v) $15.95
Elegant and rich in mineral, stone, and subtle peach, grapefruit-melon fruitiness and a nuance of petrol, straw and mango. Another in the consistent line of Rieslings from Pelham, reminiscent of Alsace.
Château des Charmes St. David's Bench Chardonnay 2006 89
VQA St David's Bench, Niagara Peninsula
0430991 (v) $19.95
A masterpiece of toasty oak and perfect grape balance, fusing the flavors of sweet melon, green apple and dried apricot with a hint of vanilla bean. It's soulmate is the Château des Charmes Gewürztraminer '07, $21.95, with its Alsace-style lychee, citrus, rose petal, fresh cream and spice box complexity (87).

The 2008 Estate Bottled Aligoté and 2006 Cabernet-Merlot carry new labels reflecting Château des Charmes' self-sufficiency in grape supply, since 2005. They also carry QR Codes (which makes bar codes look like buggy whips!). Use your mobile phone to scan and read the codes: there's a primer and down-loadable high-speed QR reader at www.chateaudescharmes.com
The Aligoté, $13.95, is a vibrant example of this Burgundian vinifera grape, with lots of nerve and minerality without the need for oak, allowing its crisp citrus core to shine through (91). Perfect seafood, shellfish or aperitif wine. The Bordelais-style Cabernet-Merlot, $14.45, is still a baby, fruit-forward and packed with black berry notes, light tannins and freshness (90). Enjoyable now with hearty stews, grilled or roasted red meats or cassoulet and will improve over 3-7 years. Availability: LCBO, winery, Ottawa boutiques and www.chateaudescharmes.com
Nicolas Maillet 2007 90
AC Mâcon-Verzé, Burgundy, France
0702605 (v) $22.95
Very Chablis-like, steely and pure with lemon-green apple fruit and razor-sharp elegant acidity. Food friendly with an appealing minerality to enhance shellfish, seafood dishes.
Sticks Chardonnay 2006 86
Yarra Valley, Victoria
0141275 (v) $19.95
And it does. To your palate and your ribs, with an oak-framed pear-melon persona and a some nutty-toasty notes before an apple-citrus finish. Good value, drink now.
Rosé:
Croft Pink Port 88
DOC Douro, Portugal
140871 (v) $19.95
Floral with aromatic raspberry aromas and nuances of black cherries, honey and grapefruit. Serve over ice with soda or tonic, and a garnish of orange, lime or lemon.

Dry Red Wines:
Belle Glos Meomi Pinot Noir 2007 92
Sonoma Coast
0130138 (v) $27.95
New World Pinot at its (terrific) best, full, ambrosial, regal and lusciously dry with layers of black fruits, soft tannins and black pepper aromas. Break out the black truffles and cassoulet.
Megalomaniac Sonofabitch Pinot Noir 2007 90
VQA Niagara Peninsula, John Howard Cellars of Distinction
0085134 (v) $24.95
With a moniker like Cellars of Distinction you'll understand the Mega-thing. The wine, however, does support the premise. The Sonofa thing is what you'll say when you taste it! Highly concentrated and earthy-fruity with fennel, and star anise notes on top of earthy beets and black cherry, it's a lot of wine for the money.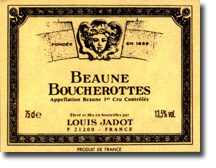 Beaune Boucherottes '06 92
Louis Jadot, Burgundy
47837 (v) $49.10
Lush, sensuous black raspberry-cassis nose, typical metallic note with smoke and oak, an intense and serious Burgundy, a Premier Cru with roundness and structure. Jadot's more rarefied Clos des Ursules '05, $79 (v) 980938, from an ancient walled vineyard shows black cherry, cassis and earthy beets with a steel and mineral notes and the balance is superb (93). Both are ageable for a decade or more.
Toasted Head Merlot 2006 90
North Coast, California
0969816 (v) $19.95
Reminds me a little of chocolate milk and blackberries. Especially the chocolate. And you could certainly add golden raspberry, strawberry and black licorice to this flavor profile without any argument. Now with leg of lamb, beef bourguignon or burgers.
Estate Papaioanou Single Vineyard Agiorgitiko 2005 90
Nemea, Greece
47977 LCBO $18.95
Quite the mouthful! Excellent saddle leather, smoked meat and sweet ripe spicy cherry, caramel and buttery oak notes greet the nose and echo on the palate in this midweight charmer. Very good value to enjoy now.
Château Des Charmes Old Vines Cabernet/Merlot 2005 91
VQA Niagara-on-the-lake, Estate Btld
0222372 (v) $19.95
Broad-shouldered and ready to pair now with osso buco, hearty stews or tomato-based sauces, this is an ageable Bordeaux-style wine of a Big Year. Black fruits, French oak, blackcurrant and cinnamon are there already. Needs time for more complexity to reward your patience. Or open tonight and serve tomorrow.
Torres Gran Coronas Cabernet Sauvignon '05 92
Penedés, Spain
36483 (v) $18.95
Fresh, meaty yet subtle, presenting ripe red berry fruits on the nose with coffee, vanilla, new leather and soft tannins on the palate and quite refined. Medium-bodied and drinkable now to 2017.
Simi Cabernet Sauvignon 2006 90
Alexander Valley, Sonoma Valley
0025221 (v) $24.95
The full quintet of Bordeaux grapes are in the mix here and it shows. Complex, aromatic and nicely sculpted, midweight with fine soft tannins framing a core of black fruits, oriental spices and a hint of mocha-vanilla. Lovely with rich stews, venison, rack of lamb.
Coriole Mary Kathleen Reserve Cabernet/Merlot 2005 89
McLaren Vale, South Australia
0745489 (v) $35.95
A finely crafted midweight Cab with great structure and elegance. No blockbuster but supple, refined and fragrant. Red currants, mulberries and a whiff of violets, white chocolate and cedar are the signature here. A focused, ageable Cab you should catch.
Osoyoos Larose Le Grand Vin 2006 90
VQA Okanagan Valley, BC
0626325 (v) $39.95
About as Bordeaux as one can get in Canada, here's the latest iteration of the most carefully hand-crafted wine you can find. Winemaker Pascal Madevon and Bordeaux consultants Alain Sutré and Michel Rolland have done wonders again as the vines gain a little more age and strength. Smooth, polished and gem-like, here's a mini-Pétrus Merlot-driven keeper. Keep it coming!
Clos du Bois Shiraz 2006 89
North Coast, California
0135343 (v) $19.95
Really a throw to the big, fruity, smoky, tarry Australian style of Shiraz with black raspberry and fresh ground black pepper notes and some anise-black plum and cedar on the finish. Pair with BBQ anything, or winter stews.
Torbreck Old Vines Grenache/Shiraz/Mourvedre 2006 89
Barossa Valley, S Australia
0010223 (v) $20.95
This GSM doesn't need a bailout. It's a winner. Loaded with ripe fruits mainly raspberry, pomegranate and mulberry with a smack of smoked meat and dark chocolate. Enjoy with spicy sausages or flank steak.
Wallace by Ben Glaetzer Shiraz/Grenache 2007 90
Barossa Valley, South Australia
0047605 (v) $24.95
A comparative tasting possibility with the Torbreck: slightly more elegance here with fragrant cedar cigar box, warm earth, juicy black cherry, elderberry and black raspberry to enjoy now through 2019.
Domaine de Poujo '05 88
AC Madiran, France, Claude Lanux Prop.-Récolt.
Bit of a rarity in our neck of the woods, unfortunately, but a Tannat-grape driven red with a smidge of Cabernet to tame the delicious leathery, black plum and tannin thrust of this meaty heavyweight. BBQ perfect and no wimp!
Odoardi Savuto '04 89
DOC Calabria, Italy
121004 (v) $18.95
There are 27 (!) syllables in the six grape names in this unique blend, mostly the Gaglioppo, from the toe of Italy. The names translate to an intriguing gamey, bacony, red fruit, mixed berries, dried fruit, Kirsch and shoe polish wine experience. Think light Barolo thoughts and red meats, cured sausages and BBQ.
Telesi Donnici Riserva '03 91
DOC Calabria, Italy, Cantina Spadafora
123539 (v) $24.95
Lovely ripe Kirsch and red fruit flavors, dried figs, leather and beeswax take centre stage in this high-value red from the hill vines of Donnici, silky tannins and all.
Château Bégadanet 2005 92
AC Médoc, Philippe Dumas, France
0138875 (v) $19.95
Sleek, suave claret bursting with black fruit, refined tannins and graceful toasty oak to serve now to 2018. Pair it with another, more concentrated 2005 Médoc, Château Hourbanon, $24.95 (90) which weighs in with a bonus of mocha, sour cherry and saddle leather notes. Two interesting wines from a brilliant vintage. Great with rack or leg of lamb. Château Tour Saint-André 2000, a Lalande de Pomerol from André Chètonnet, $29.95, is another spectacular vintage, showing a barnyard nose, spicy mocha, cocoa, mulberry, red currants, dried figs and black plums and evolving beautifully (94). Now to 2015.
Chakana Reserve Malbec 2008 88
Mendoza, Argentina
0018671 (v) $16.95
One of the great values of recent releases: earth, oak, black cherries and mocha with wild berries and red plums on the palate. The Malbec invasion continues, thank goodness, and we have the roasts and stews to handle it!
Château Combel La Serre Coeur du Cuvée 2004 90
AC Cahors, France
0130302 (v) $18.95
For a native French Malbec, look no further than this full, dry savoury entry from its home base of Cahors. Bursting with plum, blackcurrant and elderberry fruitiness zapped with fresh-ground black pepper, dark chocolate and smoked meat notes. Serve with boar, magret, duck à l'orange, braised or grilled lamb.
Le Chiantigiane Loggia Del Sole 2006 88
DOCG Chianti Riserva, Tuscany, Italy
0134700 (v) $14.95
Taut, focused and elegant with black fruit, new leather and shoe polish aromas, red currants, blueberry, mocha and spice on the palate, which should ideally be holding a thick, juicy steak! Bistecca alla Fiorentina, anyone?
Beronia Reserva 2005 92
DOCa Rioja, Spain
0050203 (v) $19.95
The Tempranillo grape at its most ethereal: wild strawberry, vanilla bean, black raspberry and red currants on the nose seguing into wood smoke, mocha and boysenberry on the tongue. Born to be enjoyed with a fine rack or roast of lamb or venison.
Descendientes de J Palacios Pétalos 2007
DO Bierzo, Spain
0675207 (v) $23.95
From 100% Mencía vines (up to 90 years old) grown on steep slopes of NW Spain, this fragrant, charming red from star winemaker Álvaro Palacios has a smoky, violet infused bouquet and mineral-blackberry flavors that tingle the tongue. Enjoy now with pata negra ham, spicy meat dishes or pepperoni pizza.
Ogier Rasteau '07 92
Côtes du Rhône Villages, France
127738 (v) $19.95
Cool and delicious after 30 minutes in the fridge door! A ballsy 14.4% alcohol, silky, viscous and intense, suggesting a range of baked red and black fruits, supple tannins and freshly crushed black pepper, sweet and toasty oak with black licorice on the finish. Hitting above its weight as a village wine There's a also pink sibling called Côtes du Ventoux Rosé '08, $11.95 at the LCBO that's just tremendously elegantly and delicious (90), dry, delicate, redolent of wild strawberries, fresh cake spices and crushed elderberries.
Zenato Amarone della Valpolicella Classico 2005 90
DOC Veneto, Italy
0413179(v) $49.95
Rich, rotund and delicious, majestic (16.5% alc), almost chewable, like liquid dried fruits, chocolate, raisins and cola, with a pleasant bitter almond grace note, made from the sun-ripened and then raisined fruit of Verona's classic Corvina grape, with a smidge of Rondinella and Sangiovese. Mushroom risotto with white truffles would be nice.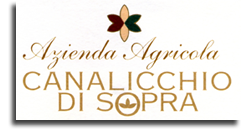 Canalicchio di Sopra '03 93
Brunello di Montalcino, Tuscany, Italy
125070 (v) $47.95
Traditionally made at a small family winery, this is a vibrant, full-bodied and palate-coating Brunello for careful ageing: as sweetly ripe as roast chestnuts with new leather and cherry shoe polish on the nose. Packed with black fruit notes and rich tannins. Big and splendid.

Sparkling Gems:
Louis Bouillot Perle d'Ivoire Blanc de Blancs Brut 88
AC Crémant de Bourgogne, France
0048801 (v) $18.95
Toasty and creamy on the nose and the palate, with fine mousse and nuances of white grapefruit, Granny Smith and fresh almonds: an affordable and very acceptable bubbly for any occasion.
Domaine de Nerleux Brut 86
AC Crémant de Loire, Methode Traditionnelle, France
0048686 (v) $18.95
Pale gold and very subtle with light floral and dry with a crisp melon and herbal note, from the region around Anjou, Saumur and Tours, fresh and tantalizing as an aperitif or especially with seafood dishes.

Just Desserts:
Daniel Lenko Vidal Icewine 2002 90
VQA Niagara Peninsula
0121814 (v) $40.05
An archetypal Peninsula Icewine, perfectly proportioned with the sleek physique of a champion swimmer rather than a power lifter. Elegance yet layered with all the marmalade, floral and honey you'd expect in this lovely dessert wine. Canadian, eh!
Offley Baron de Forester 10 Years Old Tawny Port 91
DOC Douro, Portugal
260091 (v) $25.95
Christmas-cakey with dates, figs, marzipan and candied fruits, dark chocolate, caramel, it's dessert in a glass all by itself. A wine of meditation on the pleasures of life.
Nonino Monovitigni Single Grapes Grappa 93
Friuli, Italy
11361 (v) $40.95 500mL
From Pinot Blanc, Tocai and Malvasia, a stellar example for the connoisseur or the curious. Incredible aromas of dried hay under a summer sun, flavors of vanilla, pastry dough and fresh toast.




Take me back to the top of the page, please!