New Feature:
Click on labels and photos for even more information!


Value for money is what counts. You won't find any wines here that aren't worth buying. Feel free to scroll through this list and see everything we've been sampling but, if you're in a hurry (or very thirsty), you can just click on any of the following words to be whisked electronically to the category of your choice:
Everything WINE EXPRESS recommends is in the regular LCBO stores, unless marked (v) for Vintages stores, Boutiques, and Corners, or (c) Consignment, available by the case through the importing agent.
Call the LCBO's Infoline (416) 365-5900 or go to www.lcbo.com for the store near you that has the wine. If your store doesn't have it, the manager will order in the wine at no cost and notify you.
Oh, and by the way, if you need a refresher on our rating system (the ratings are in red), just flip back to the main Wine Picks main page for a quick refresher – in helping you choose a refresher quickly!


Dry Whites:
Zenato Lugana '09 89
DOC San Benedetto, Lombardy, Italy
707158 (v) $13.95
Trebbiano grape-based and therefore offering apple, melon and citrus with hints of poached pears, nice aromatic bouquet, not too complicated. From the shores of Lake Garda and estate grown. Good value to enjoy now as aperitif and partner with light pasta, freshwater fish and white meats.
Feudi Della Medusa Albithia '06 89
Vermentino di Sardegna, Italy
199224 (v) $17.95
Quite Soave-ish with mineral, white flower, stone fruit, orange blossom and lime zest notes, no oak that can be detected, and a fine, smooth texture with a longish finish. Good value and perfect with veggie pizza, cream sauced pasta and chicken.

Jackson-Triggs Sauvignon Blanc Silver Series '09 90
VQA Niagara Peninsula, Ontario
209577 (v) $17.95
Lovely, balanced (neither tropical nor New Zealand) flavor profile, with great aromatics, lovely lime-zest, grapefruit core and razor clean acidity. Just another stellar wine from Ontario.
Peninsula Ridge Fumé Blanc '08 90
VQA Niagara Peninsula
8102 (v) $24.95
A powerhouse reminiscent of California Sauvignons yet with finesse and a lacy elegance, putting forth nectarine, white grapefruit, vanilla and smokiness from judicious barrel aging. Serve with salume, smoked salmon, sashimi or smoked trout.
René Muré Pinot Gris '07 92
AC Alsace, France
597757 (v) $17.95
With smoky pear, orange zest, ripe nectarine and honeyed peach, this is one lush, complex, and delicious dry white. The strong suit grape variety of Alsace is in fine fettle here. Enough acidity to showcase white meats, seafood and mild cheeses. Drink or hold.
Cantina Soligo del Piave Pinot Grigio '09 88
DOC Veneto, Italy
181560 (v) $13.95
Very good value everyday sipper with a little stony-chalky mineral, grapefruit and lime-lemon in its heart. Honest and charming. Uncomplicated pleasure with veal or chicken, pasta pesto or white pizza.
Maculan Pinot Grigio '09 89
DOC Breganze, Italy
734921 (v) $13.95
More of a dried fruit, herbaceous style here, hints of honey, nectarine and poached pears. The finish is clean, fresh and tangy with a hit of lemon zest. Aperitif and crowd pleaser to enjoy now.
Konrad Riesling '09 91
Marlborough, S Island, NZ
179796 (v) $13.95
An overachiever from Kiwi-land at a great price point: floral, fruity and tropical enough to pair with Asian fusion or salade composée including peaches, chicken and pineapple. Now to 2015.
Hoffmann-Simon Riesling Kabinett '08 88
Piesporter Goldtropfchen, Mosel, Germany
192575 (v) $16.95
Juicy, only 8% alcohol but batting well above its weight in racy apple-mineral-grapefruit heaven! Food friendly and wonderfully balanced as you would expect from this stellar region. Light on its feet and fine value!
Domaine Hervé Azo Chablis '08 87
AC Chablis, France
185736 (v) $18.95
From a fund-raising donation at the Hospice de Beaune, here's a nicely complex, ready to drink Chablis with appealing lime zest, hazelnut, grapefruit and apple character, just a hint of toasty oak. Serve with veal, chicken and grilled fish dishes.
Domaine Jean Collet & Fils Chablis '07 89
Vaillons 1er Cru, Burgundy
650804 (v) $27.95
A modern Chablis with oaky toasty notes, à la Meursault, some anise, vanilla and spicy pear mid-palate, greengage and roasted nuts on the finish. Right with grilled salmon, herbed chicken and cream-sauced dishes.
Hidden Bench Estate Chardonnay '07 90
VQA Beamsville Bench, Niagara Peninsula
68817 (v) $35.20
One of the great, relatively unknown treasures of Ontario wine if you love the style of full-bore white Burgundies: oaky-toasty, nutty, earthy, mineral and butter notes enfold a lovely pear, lemon, Golden apple and melon core. Drink or hold and serve with grilled white meats, roast turkey and pork roasts. In a similar vein, the Clos Jordanne Le Grand Clos Chardonnay '08, a VQA Twenty Mile Bench, 34561 (v) $65.00 is a pocket battleship Meursault (91). Both are good for 10 years. Jordanne Village Reserve Chardonnay '08, $25.00, is a food-friendly beauty now (89), lighter, nimbler and ready to rock!
Burrowing Owl Estate Chardonnay '08 90
VQA Okanagan Valley, BC
208694 (v) $32.95
Very sophisticated, appealing Chardonnay Meursault-style with honeycomb, roasted hazelnuts, butter, citrus and toasty oak. From a fine producer, in small quantities, becoming a cult wine. Serve smoked salmon, roasted poultry, feathered game.
Chartron & Trébuchet Bourgogne '09 86
Hautes-Côtes de Beaune, Burgundy
183673 (v) $17.95
Unoaked white Burgundy with grapefruit, apricot, apple and pear inputs, leavened by the lees, the spent yeasts that add brioche and grilled toast notes, without barrel aging. Subtle and fresh as a daisy.

Folie à Deux Chardonnay '08 91
Napa Valley, California
146951 (v) $24.95
Fresh, vivid and mouth-watering, pride of the Trinchero family, a creamy, buttery, nutty-toasty crowd-pleasing white you can serve with Sunday dinner, ideal with seafood and mild cheeses, herbed chicken or white fish.
Simi Chardonnay '08 89
Sonoma County, California
673806 (v) $19.95
Sourced from Sonoma and Russian River, this is a polished gem in the tropical, fruit-forward pineapple, pear-apple, citrus and ripe mango mode. Finishing dry, long and food-friendly: Asian fusion, Thai and barbecued pork recommended.
Añoro Chardonnay '09 89
Mendoza, Argentina
183855 (v) $26.95
Subtle with facets of anise, melon and grapefruit, poached pears and a touch of spicy oak and vanilla. Not cheap but ann-YOUR-o is good value artisanal wine, from 20-year-old vines grown at 3,700 feet and the wine is aged in Nevers, Alliers and Troncais barrels coopered by Taransaud. For cellaring or serving now.
Santa Rita Medalla Real Chardonnay '08 87
Limarí Valley, Gran Reserva, Chile
303628 (v) $17.95
Great value from a respected producer: more tropical than Burgundian with a grapefruit core and pineapple-papaya and honey coming through big time. Nice acid and minerality to give complexity. Not a wine to furrow your brow over!
Coldstream Hills Chardonnay '08 89
Yarra Valley, Victoria, Australia
472605 (v) $24.95
A notch above many Chards, with a fine streak of acidity and pure up-front fruit: ripe pears, a hint of pineapple, Delicious apple and quince, a whiff of almonds and brioche. Drink or hold, white meats, spicy Asian and seafood.

Dry Red Wines:
Malivoire Pinot Noir '07 90
VQA Beamsville Bench, Niagara Peninsula
996777 (v) $39.95
Overpriced but lush, plush and endearing. A sensual blind date with a sense of style, full body and sex appeal. Cran-raspberry and cassis with lashings of wild strawberry and vanilla. How bad can that be? Cellar two years if you have the self-restraint.
Freestone Fogdog Vineyard Pinot Noir '07 88
Sonoma Coast, California
128256 (v) $49.95
Fogdogs are bright spots that appear in the mists coming in off the Pacific, and there are big temperature swings in the Freestone vineyards. This wine from Burgundian vines is a blast of ripe plum, cassis and wild strawberry notes with cigar box and vanilla highlights. Drink or hold.
Deloach Pinot Noir '08 88
Russian River Valley, California
119024 (v) $28.95
More palatable at this price, from another fogbound area, Deloach's Pinot shows fresh ripe rhubarb, cola, morello cherries and baking spices in a Burgundian style, lacy and midweight, now to 2015.
MacRostie Pinot Noir '07 90
Carneros, California
6674911 (v) $24.95
Another balanced and fine value Pinot with a cherry pie, cigar box, cassis and cola profile, a fine acid-tannin balance and pure fruit notes. Dark, full and complex, it has top notes of cinnamon, clove and black cherries, round on the palate.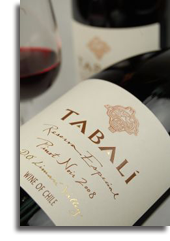 Tabalí Reserva Especial Pinot Noir '09 86
Limarí Valley, Chile
47514 (v) $19.95
Sweet, simple and innocent, a fruit-forward red that's lightly oaked and appealing in style and price. The profile of cassis and ripe bing cherry, wood smoke, fennel and tobacco tickles the senses and suggest rare fine steaks or roasts.
Domaine Machard de Gramont Clos Blanc '06 90
Pommard 1er Cru, Burgundy
189779 (v) $39.95
Smoky, savory, gamey bacon, herbs and spices, a core of cassis and vanilla. Could use decanting or a little more cellar time. It's definitely a red despite the Clos Blanc vineyard name! Mushroom risotto, truffled dishes and meaty stews.
Jackson Triggs VQA Delaine Vineyard Merlot 90
VQA Niagara Peninsula, Ontario
922294 (v) $24.95
Single-vineyard, lush, cherry-berry, vanilla, mouth-filling and designed to showcase braised lamb shanks, osso buco and tomato-based autumnal stews. The sibling, Delaine Syrah '07, 86553 (v) 29.95, is one sexy wine! All plum, black pepper, firm tannins, racy fruit and raring to go with duck confit, blackened rare steak, truffled risotto and wild boar (90). Ageable, aren't we all, but why wait?
Cave de Saumur Signée '08 87
AC Chinon, Loire, France
189167 (v) $14.95
Classic Loire Cabernet Franc, light, lively and fruity, with spicy sweet tobacco aromas, subtle scents of iris, peony and violets and delicious herbs, earth and ripe raspberries, made by an eco-aware co-op that's been doing sustainable vineyard work for 50 years. Serve with veal, chicken and grilled salmon.
Château Reignac '08 90
AC Bordeaux, France
192682 (v) $24.95
Tight, elegant and stylish, a Merlot-powered beauty that displays finesse, spicy and concentrated with a black fruit, berry-rich core. Clean, precise and food friendly with integrated tannins and fine acidity. Now to 2020.
Scopetani Risasso '07 90
DOCG Chianti Rufina, Tuscany
123430 (v) $14.95
New leather, roasted chestnut, mulberry and wild plums, very good value in a fresh modern cedar-savory style.
Santadi Grotta Rossa Carignano '08 87
DOC Carignano del Sulcis, Sardinia, Italy
121137 (v) $15.95
With a profile of cola, raspberry, boysenberry and cherry, this is a steal and, better still, it's made by Giacomo Tachis, winemaker of Tuscany's icon red Sassicaia. Good length on the palate, fine tannins and clean aftertaste.

Wilhelm Walch Riserva Cabernet Sauvignon '07 89
DOC Alto Adige, Italy
193466 (v) $19.95
Light northern Italian style, fresh and mouth-watering with a pleasant array of red and black fruit, especially blackberry and mulberry, soft tannins and little oak, thanks to large casks and a little Alliers. Easy to enjoy tonight with grilled or roast meats.
Gemma Madonna della Neve Dolcetto d'Alba '09 87
DOC Piemonte, Italy
185017 (v) $13.95
Dolcetto is the lighter red of Piemonte vs Barbera and Nebbiolo: meaty, herbaceous, chewy with plum, black pepper, blackberry, cocoa and black cherry flavors: just right for a spicy chorizo, smoked ham or tangy cheeses. For early drinking with pepperoni pizza, moo-shu pork and steak tartare.
Botalcura Reserve El Delirio Sarah/Malbec '07 86
Maule Valley, Chile
18630 (v) $13.95
Marries the smoky raspberry-cassis of Syrah with the dense plum-blackberry of Malbec plus a dash of mocha, vanilla and subtle oak. Think grilled lamb chops, Chinese BBQ duck, marinated steaks and tomato-sauced pasta.
Blackwood Ridge Shiraz '08 88
Plunkett Fowles, Central Victoria, Australia
507277 (v) $19.95
Plunkett Fowles sounds like a recipe instruction but this bacony, jammy, peppery wine's a winner, showing Oz-character burnt rubber with crushed black peppers, intense cherry-plum-raspberry fruit, menthol and fine tannins. Weighs in at 15% and you feel it!
Evans & Tate Shiraz '07 87
Margaret River, W Australia
606905 (v) $19.95
Midweight and elegant from cool vineyards, with precise blackberry, elderberry and spicy plum flavor, moderate toasty oak, vanilla and underbrush. Enjoy with veal chops, roast chicken, feathered game.
Baleno Pagnana Oro Chianti '06 87
DOCG Tuscany, Italy
165167 (v) $14.95
The "Bordeaux of Italy", Chianti's on a comeback as a go-to red with food. Midweight, elegant cran-raspberry and sour cherry aromas, slightly leathery with a healthy acidity and firm tannins leading to a creamy texture on the finish. Serve with steak Florentine, roast lamb and gourmet sausages.
Alentex Premium '06 88
DOC Alentejo, Portugal
21527 (v) $14.95
Slightly leathery and rustic, but a vivid, charming ripe red from the local grape Trincadeira and from Aragonez, aka Tempranillo in Rioja. Aged in American oak, it has a spicy toasty note, well integrated and mellow to match with spicy meat and game.
Fortius Reserva '04 90
Bodegas Valcarlos, DO Navarra, Spain
166611 (v) $16.95
This is a honkin' great Tempranillo/Cab with a kaleidoscope of savory red and black fruits led by cassis-plum, black raspberry and strawberry, with dried herbs and firm tannins. Steak à la minute, baby lamb chops, Iberico ham.
Mas Igneus Barranc Dels Closos '06 90
DOCa Priorat, Spain
166660 (v) $19.95
Makes Fortius look like a wimp (at 15%)! Almost Port-like in power, with major mocha, black cherry, black plum and hot summer earth notes, ripe tannins and expressive aromatics. Serve with boar, venison, stews and cassoulet.
Fontanafredda Barolo Serralunga d'Alba '05 90
DOCG Piemonte, Italy
173195 (v) $27.95 500mL
Elegant nose with raspberry, blackberry and licorice, new leather, scents of violets and lavender leading into fine tannins on the palate. Full-bodied, needing 5-plus years of cellaring and good for another ten.

Sparkling Gems:
Bollinger Special Cuvée Brut 90
Champagne, France
384529 (v) $71.95
Bready-leesy and apple-fresh after aging in barrel and bottle, offering fresh-toasted brioche and grilled bread on the nose, toasted hazelnuts, grapefruit and vanilla on the palate. Now to 2015.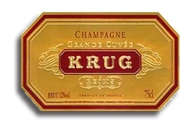 Krug Grande Cuvée Brut 93
Champagne, France
38562 (v) $269.95
Buffed and beautiful, oozing oak, roasted hazelnuts, vanilla and mocha, an überwein to wow your best client or savor with your sweetie after a banquet before snoozies. Good until 2020 when the economy should have improved enough to celebrate.
Domaine J. Laurens Les Graimenous '07 89
Crémant de Limoux, France
183608 (v) $17.95
Lovely non-Champagne from France at a great price! Lacy, elegant, anise, lemon, melon-peach and baked apple for The Wedding or as a relaxing aperitif after a long day at the office. From cool high-altitude vineyards in the southwest of France and great value.
Alfonso Boeri Ribota Moscato d'Asti '09 93
Piemonte, Italy
184978 (v) $17.96
A delightful off-dry explosion of floral aromatic pleasure with a blast of nectarine, figs, orange zest and honey-melon flavors. Only 5.5%, too. Party time!
Bellussi Belcanto Extra Dry 89
Prosecco di Valdobbiadene, Veneto, Italy
53215 (v) $16.95
Lovely melon-grapefruit, pear and citrus profile here in a fresh, soft, creamy bubbly for the upcoming birthday party. Not too acidic but fresh and lively fizz.
Langa Hermanos Reyes de Aragón Brut Reserva '07 87
DO Cava Calatayud, Spain
194803 (v) $13.95
Regal bubbles from Spain's ancient kingdom of Aragón: from a small family-owned winery employing the most traditional methods of production, the same as Champagne. Here's an organic toasty, leesy, foamy, nicely textured fizz at a great price. Great value!

Aperitifs & Desserts:
Jackson-Triggs Proprietors' Grand Reserve Gewürztraminer Icewine 94
VQA Niagara Peninsula, Ontario
593594 (v) $63.95 375mL
Intensely concentrated, elegant and refined, a top Icewine with spicy floral mango, guava, star fruit, honey and pineapple nuances. Spoil yourself!




Take me back to the top of the page, please!