(Hint: click on labels and photos for even more information!)


Value for money is what counts. You won't find any wines here that aren't worth buying. Feel free to scroll through this list and see everything we've been sampling but, if you're in a hurry (or very thirsty), you can just click on any of the following words to be whisked electronically to the category of your choice:
Everything WINE EXPRESS recommends is in the regular LCBO stores, unless marked (v) for Vintages stores, Boutiques, and Corners, or (c) Consignment, available by the case through the importing agent.
Call the LCBO's Infoline 416-365-5900 or go to www.lcbo.com for the store near you that has the wine. If your store doesn't have it, the manager will order in the wine at no cost and notify you.
Oh, and by the way, if you need a refresher on our rating system (the ratings are in red), just flip back to the main Wine Picks main page for a quick refresher – in helping you choose a refresher quickly!


Dry Whites:
Durbanville Hills Rhinofields Sauvignon Blanc '10 87
WO Durbanville, S Africa
173864 (v) $17.95
Old-style gooseberry-fresh cut lawn and lemongrass shunt their way to the front here – technically called pyrazines, they're the signature of the southern hemisphere's arrival on the world's radar screen. A little extreme for some, this style still has many followers.

Wither Hills Wairau Valley Sauvignon Blanc '10 88
Marlborough, S Island, New Zealand
919514 (v) $17.95
A wonderful example of the bruised tomato leaf and graphite quality of some of the Marlborough Savvies! Along with a whole lots of tropical elements like guava, pineapple, honey and gooseberry. Asian-fusion dishes call out for this.
Vinum Africa Chenin Blanc '09 88
Winery of Good Hope, WO Western Cape, S Africa
739995 (v) $14.95
Versatile Chenin grapes do yeoman service in many countries. Here they deliver tangerine-melon, citrus and stone fruit delights that call out for grilled seafood, shellfish and white meats. Now!
Ponte Greco di Tufo '09 88
DOCG Greco di Tufo, Campania, Italy
250936 (v) $17.95
The shellfish wine of choice along Italy's northwest coast, crisp, stony and elegant with a zesty finish. Aromatic yet elegant and a great foil for Asian-spiced dishes. Drink now, with pleasure.
Kuhlmann Platz Pinot Gris '08 87
AC Alsace, France
224204 (v) $17.95
Very aromatic and delicately floral with honeycomb, winter melon, and ripe pear in the mid-palate. Sweet on the tongue, dry on the finish. Sip or serve with mellow cheeses.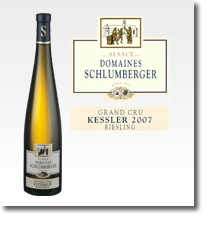 Domaines Schlumberger Kessler Riesling '07 92
AC Alsace Grand Cru, France
61176 (v) $25.95
There's this thing about the oil, petrol, lanolin character of Riesling. It's all true and that's a good thing. The mouth feel and the aromatics depend on them. Elegance and refreshing acidity are the top notes here and pear-melon counterpoint makes a harmonious melody.
Tawse Estate Chardonnay 2007 90
VQA Niagara Peninsula, Ontario
253518 (v) $16.95 375mL
Highish for an Ontario Chard by the half-bottle, but worth it. Tawse is becoming the benchmark for this Ontario signature grape. Very Burgundian with the butter, butterscotch, toast, vanilla and apple flavors and aromas. Now to 2017.

Rutherford Ranch Chardonnay 2009 90
Napa Valley, California
136382 (v) 18.95
Silky and sexy, this Napa offering is easy and affordable, just as they say in the real estate ads. There's also a tropical note that folds in some pineapple, peach and apricot if you like that sort of thing! Me, too.
Maison Roche de Bellene Vieilles Vignes '08 92
AC Chassagne-Montrachet, Burgundy, France
241158 (v) $49.95
Expensive, beautiful – a Catherine Deneuve of white wines. Very complex in fruit and mineral stanzas that echo through Asian spices, minerality, cereal and toasty notes and a vibrant citrus core with a sappy acidity.

Dry Red Wines:
Jackson-Triggs Niagara Estate Gold Series Merlot '09 90
VQA Niagara Peninsula, Ontario
255901 (v) $21.95
Love that Merlot! Well-made it's a cuddly red with no edge, as they say in France. Quite complex yet easy to enjoy as an aperitif or with steak frites, hearty stews and feathered game.

Flat Rock Gravity Pinot Noir '09 87
VQA Twenty Mile Bench, Niagara Peninsula, Ontario
1560 (v) $29.95
The rapidly emerging Flat Rock vintages are garnering fans everywhere with wines like this: lush, seductive sonnets of cherry-raspberry, toasty oak, vanilla and forest floor complexity. Gougeons and raclette would partner well. Now to 2017.
Belle Glos Meiomi Pinot Noir '09 89
Sonoma, Monterey, Santa Barbara, California
130138 (v) $26.95
This three-way blend captures a raspberry, vanilla and oak sensibility that attractive and there's bonus soupcon of menthol-spearmint around the edges. Nice. Salmon, cream-sauced pasta or white meats.
Sileni The Plateau Pinot Noir '09 88
Hawkes Bay, N Island, New Zealand
132142 (v) $17.95
Earthy, plummy with kirsch and raspberry nuances, this is a midweight, easy to enjoy Pinot with no pretensions and that's OK Good value to enjoy as aperitif or with white meats and poultry.
La Justice '08 92
Rene Bouvier, AC Gevrey-Chambertin, Burgundy
241083 (v) $44.95
Getting close to the Holy Grail of Le Chambertin, here's a more affordable village wine that's very attractive. Wet earth, kirsch, black cherries and toasty vanilla and new oak are all there in a delightfully complex and satisfying choreography. I'm thinking magret de canard, foie gras or anything with truffles.
Chusclan Les Genets '09 90
AC Cotes du Rhone-Villages, France
245399 (v) $19.95
Black fruit, leather, herbs and a whiff of anise/pencil lead and cedar, but big time black raspberry and a touch of wild strawberry. Just the thing for a serious pizza with all the trimmings.
Montes Alpha Syrah '09 91
Colchagua Valley, Chile
612 (v) $19.95
A lighter style of Syrah, in a good way. There's a hint of mint to the tar, tobacco, blueberry and black pepper, wood smoke and forest floor, with supple tannins and mellow acidity for early drinking, with something you've just killed in the jungle. Or a nice steak or roast.
Burrowing Owl Syrah '08 91
VQA Okanagan Valley, BC
73072 (v) $41.95
Not cheap, hard to find in Ontario (or anywhere, because there's so little of it!) yet a collector's and a gourmet's treasure. Fleshy with huggy tannins still but the black cherry, cocoa and cake spice notes flatter the palate and make this a match with rare steaks, slow roasts, lamb and osso buco.
Vina Chocalan Syrah Reserva '08 91
Maipo Valley, Chile
38513 (v) $14.95
One of the best Syrahs in Chile (and anywhere). Dark chocolate and cassis, blueberry, vanilla and blackcurrant tease your senses. A great value from a leading producer.
Henry's Drive Pillar box Red '08 89
Padthaway, S Australia
685941 (v) $14.95
Regular arrival Henry is a Shiraz, Cab, Merlot marvel of value and pleasure, kind of hefty (14.5% alc) but friendly in a bearlike sort of way. Party hearty and no need to furrow the brow over this one.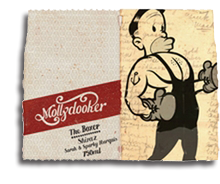 Mollydooker The Boxer Shiraz '08 90
Sarah and Sparky Marquis, S Australia
246595 (v) $34.95
From the people who just dropped a consignment of export Shiraz from a harbour crane to a Sydney dock recently, we now have a pug with staying power. Rich, layered, lush and ready to clinch on cue, this beefy, bacony contender is the real thing. Ripe and intense it's ready for the big time. Are you?
The Hedonist Shiraz '08 91
Walter Clappis Wine Co., McLaren Vale, S Australia
90191 (v) $23.95
Just for the label you have to buy this! And then you can make a pig of yourself! A classic fruit forward tarry-raspberry Shiraz that has some interesting spice notes and silky tannins. Enjoy now.
Cat Among The Pigeons Nine Lives Shiraz '09 87
Rosedale Wines, Barossa Valley, S Australia
93138 (v) $17.95
Very good value in a juicy, floral Oz version of Shiraz with intriguing black olive, new leather and NASCAR burnt rubber grace notes. Serve with, er, pigeon, or any feathered game. Now to 2017. Very good value.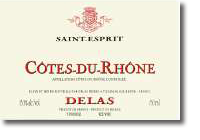 Saint-Esprit '09 90
Delas Frères, Cotes du Rhone, France
729962 (v) $15.95
Lovely peppery fruit and a structure of fine tannins and perfect acidity. Here's a very affordable and enjoyable wine from a producer working on all cylinders. The Syrah, Grenache, Carignan and Mourvedre blend is quintessential Rhone and the combo delivers big time.
E. Guigal Gigondas '07 90
AC Gigondas, France
331900 (v) $29.95
One of the great vintages from Guigal and deserving of your consideration – because it has all the classic local notes of lavender, thyme, rosemary and raspberry-blueberry and new leather. Quite the combo. Good for a decade or more, but why wait?
Clairault Cabernet Sauvignon '07 93
Margaret River, W Australia
246876 (v) $24.95
From the bottom left corner of Oz, a cool climate area par excellence, a very elegant and ageable Cab that has that wonderful pencil lead-cedar Medoc nuance along with some smoky espresso and black cherry undertones.
Unum Wine Cellars Reserve Cabernet Sauvignon '03 91
Spring Mountain District, Napa Valley, California
236075 (v) $34.95
E Pluribus, etc…has my vote as a chocolatey, rich, fruity New World expression of this noble grape variety, from a very high rent district, too. Remember Falcon Crest? OK, this is the ground zero of wine dynasties. Smooth tannins, a barber shop syncopation of red and black fruits and a predilection for very rare fine steaks.
Chateau Le Cheze '05 90
Priou-Rontein, AC Premieres Cotes de Bordeaux, France
244038 (v) $18.95
Bordeaux is all about structure and 2005 has it, buttressed by firm tannins and crisp acidity. Think rare steaks and slow roasted beef to balance the precise aristocratic berry balance of this great-value red.
Chateau Lafon Cuvee Classic '06 86
Theron-Listrac, AC Listrac, Cru Bourgeois, France
165399 (v) $16.95
Another great value claret from a lesser known district, offering the full spectrum of Bordeaux complexity and finesse, wines made to be enjoyed with food! Blueberry, blackcurrant and new leather lead the charge with moist earth and cedar-graphite close behind.
La Croix de Carbonnieux '08 89
Perrin & Fils, AC Pessac-Leognan, France
241232 (v) $28.95
The second wine of Chateau Carbonnieux, a Grand Cru Classe wine of the Graves, this is a distinguished claret with a fine pedigree at a reasonable price. I'd say you should enjoy it pretty soon and not cellar too long.
Agrelo La Madrid Single Vineyard Malbec '09 87
Roque Saenz Pena, Mendoza, Argentina
234500 (v) $$14.95
Here's a wine to match and compare with Chateau de Haute-Serre Malbec (see The Buzz). The homey versus the kid who travelled. Malbec comes from Cahors, France and they've sharpened their chops from the tannic "Black Wine" of old. Argentina has become the second home and the kids are all right. Rich, elegant and elegantly fruity for the carnivores in your crowd.
Manimurci Lacryma Christi '09 89
Vesuvio Rosso, Campania, Italy
230557 (v) $14.95
From the slopes of the volcano Vesuvius and its lava granitic soils, here's an explosion of fresh and dried berries driven by red raspberries and black cherries with cake spices and fine tannins. Pizza, pasta, or spicy stews.
Rocca Delle Macie Chianti Classico Riserva '06 90
DOCG Chianti Classico, Tuscany, Italy
930966 (v) $21.95
One of the favorite Ontario Chiantis for many years, this Riserva is a blockbuster in taste and value. New leather, big red berry fruit, French oak and Asian spices set the stage for a bravura performance. Anything Italian on the menu.

Masi Serego Alighieri Armaron '05 93
DOC Amarone della Valpolicella Classico, Veneto
462812 (v) $69.95
The greatest amarone producer, along with Bertani and Bolla, comes through again. Masi owns the vineyard that was once owned by the poet Dante Alighieri and the wine speaks volumes, always. Fruity in youth, it ages to become elegantly herbal with great depth of flavor and is reminiscent of Port.
Villa Girardi Bure Alto '09 90
DOC Ripasso Valpolicella Classico Superiore, Veneto, Italy
161844 (v) $17.95
This wine's a steal! Capture the earth and sun of the 2009 vintage in a glass of rich, fruity super-Valpolicella that's been refermented with the skins of the Amarone grapes to bulk up!
Quinta de Cabriz Seleccionado Colheita '08 89
DOC Dao, Portugal
247973 (v) $14.95
Buy this one by the case! A broad-shouldered dry red that's ready to tackle serious spicy dishes, stews and casseroles. Ready now and good for half a decade. It doesn't need to be Portuguese cuisine, although that would be nice.
Duque de Medina Gran Reserva '00 90
Ignacio Marin, DO Carinena, Spain
148494 (v) $18.95
Again, by the case. Mature and lovely and ready to enjoy right now. Smooth, ripe yet not sweet, complex and profound with a host of herbal, fruit and leathery nuances.
Escudo de Plata Gran Reserva '04 90
Fernandez, DO Jumilla, Spain
246751 (v) $19.95
Nicely aged for you by the producer! From a warmer region of Spain, very smooth, rounded alcohol and rich in ultra-light oak notes and earthy-fruity tones framed with floral and citrus acidity. Drink this soon and you'll be happy.
Peique Ramon Valle '08 90
DO Bierzo, Spain
236943 (v) $18.95
From an emerging region of NW Spain, here's an old-vines wine with amazing complexity and depth, elegant and lively. Ready to pair with prime rib or pasta, and can be cellared for another 2-3 years, but why wait?

Sparkling Gems:
Godme Pere & Fils Brut Reserve 91
Champagne 1er Cru, Verzenay, RM
243881 (v) $51.95
Bright lime, lemon and black tea notes dance on the palate along with the tiny bubbles and there's a delicious core of chalk, slate and gravel minerality that makes this a real value. Grown and vinified by the same family. They care!
Moet & Chandon Brut Grand Vintage '02 93
Champagne, France
69773 (v) $81.95
Big toasty oak aromatics that explode on the palate with a spicy citrus intro. Floral with a nicely chalky finish for elegant occasions. A thoroughbred from a good year from a great house.
Domaine du Vaugondy Brut 90
Vouvray, Loire Valley, France
154567 (v) $18.95
Dry, light and lively affordable fizz with some complexity and a refreshing white grapefruit-citrus core. Chenin Blanc grape based and made using the traditional (i.e. Champagne) method. Now until the cows come home!

High Spirits:
Quinta de Ventozelo 10 Year Old Tawny Port 92
DOC Douro, Portugal
141044 (v) $29.95
Tawny is hard to beat, even for a hardened Vintage Port fan. There's something about the subtle roasted hazelnut, forest floor, moist earth delicacy that's hard to resist. Enter Ventozelo. Voila!
Vallein Tercinier XO Vieille Reserve Fine Champagne 94
AC Cognac, France
256065 (v) $123.95
You deserve this! At least once in a year/lifetime, you should go for the best and this comes close. Spicy, rich, languid, sensual, oh and did I mention that it's good to drink? Vanilla, oriental spices, white and black pepper and new leather oaky-toasty stuff. Great.
Take me back to the top of the page, please!