(Hint: click on labels and photos for even more information!)


Value for money is what counts. You won't find any wines here that aren't worth buying. Feel free to scroll through this list and see everything we've been sampling but, if you're in a hurry (or very thirsty), you can just click on any of the following words to be whisked electronically to the category of your choice:
Everything WINE EXPRESS recommends is in the regular LCBO stores, unless marked (v) for Vintages stores, Boutiques, and Corners, or (c) Consignment, available by the case through the importing agent.
Call the LCBO's Infoline 416-365-5900 or go to www.lcbo.com for the store near you that has the wine. If your store doesn't have it, the manager will order in the wine at no cost and notify you.
Oh, and by the way, if you need a refresher on our rating system (the ratings are in red), just flip back to the main Wine Picks main page for a quick refresher – in helping you choose a refresher quickly!


Dry Whites:
Pierre Luneau-Papin Clos des Allées 2012 89
Muscadet de Sèvre et Maine sur lie, Loire, France
357327 (v) $18.95
Lime zest and green apples with a palate-cleansing wet stone, mineral and pear-lemon tang linger in a delicious aftertaste that's perfect with seafood, shellfish and goat cheeses.
Bollig-Lehnert Riesling Spatlese 2011 91
Pradikatswein Piesporter Goldtropfchen, Germany
284422 (v) $23.95
Quite the mouthful in every way! Tropical fruit, especially pineapple, guava and persimmon, with a dash of camomile, dairy cream and lime zest freshness and slatey minerality at a fair price.
Domain Rijckaert les Champgains 1er Cru '10 91
AC Puligny-Montrachet, Burgundy, France
355909 (v) $69.95
Barrel fermented and nicely oaky-toasty with Delicious apple and Bosc pear nuances, an underlay of chalky limestone minerality, stylish and elegant. One for the serious white Burgundy fans.
Hauller Muenchberg Riesling 2011 89
AC Alsace Grand Cru, France
360370 (v) $21.95
Light, fresh and clean with all that peachy-citrus Riesling complexity, crispness and amazing balance of fruit and minerality that Alsace does so well.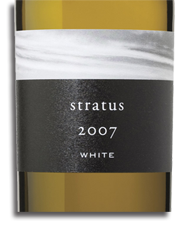 Stratus White 2010 90
VQA Niagara-on-the-Lake, Ontario
660704 (v) $44.20
A complex and delicately tropical Bordeaux-ish white with a floral flavor bonus of Viognier and Chardonnay in the mix from the wizards at Stratus. It's a worthy sibling of the Bordeaux-like Stratus Red 2010 (91) also crafted by J.L. Groux. Taut, chewy and herbaceous but not green, with lingering nuances of wild berries, the red is good now to 2025.
Chateau de Fontaine-Audon 2012 91
Langlois-Chateau, AP Sancerre, Loire, France
745893 (v) $29.95
Aromatic, sensationally well balanced and intriguing with white grapefruit, wet stone, green gooseberry and limestone-clay soil nuances. Terroir indeed! Shellfish need a wine like this, especially oysters.
Talbott Logan Sleepy Hollow Vineyard Chardonnay 2011 91
Santa Lucia Highlands, Monterey County, California
716290 (v) $27.95
Very good value. Plenty of pleasant toasty new oak and layers of butter, vanilla, nectarine and sweet ripe apples with a touch of lime and lemon, too. Now to 2022.
Domaine Bachey-Legros Vieilles Vignes 2010 91
AC Chassagne-Montrachet Morgeot 1er Cru, Burgundy, France
268508 (v) $59.95
Fruity, floral and toasty with limestone-chalky underpinnings, this elegant white Burgundy is ready to pair now with veal, feathered game, seafood or shellfish.
Folie à Deux Chardonnay 2011 87
Russian River Valley, Sonoma County, California
146951 (v) $19.95
Plain honest well-made Chardonnay and thank you for that! Rich, classic Cal style with buttery vanilla, toasted nuts and peach-apple mid-palate. The oak is pleasant and balanced and it's food friendly.
Ruhlmann Vieilles Vignes Gewurztraminer '11 87
AC Alsace, France
982082 (v) $19.95
Medium-sweet and intensely delicious spicy stuff. Nuances of yellow plums, pears and spices vie for your attention in a juicy sippable way.

Dry Red Wines:
Bachelder Lowrey Vineyard Pinot Noir 2011 91
VQA St. David's Bench, Niagara Peninsula, Ontario
361816 (v) $44.95
Lovely lavender-cherry aromatics with raspberry, black cherry and black currant notes. A wine of finesse and balance with gorgeous acidity and a razor-clean finish. Now to 2020.
Flat Rock Gravity Pinot Noir 2011 88
VQA Twenty Mile Bench, Niagara Peninsula, Ontario
1560 (v) $29.95
Beautifully Burgundian with brilliant sour cherry-raspberry aromas and slightly gamey, meaty with grace notes of cinnamon and cloves. A serious food wine to enjoy now to 2025.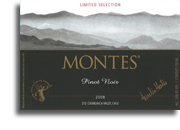 Montes Limited Selection Pinot Noir 2011 90
Casablanca Valley, Chile
37937 (v) $14.95
Soft, lush, smoky-oaky with ripe red plum, raspberry and wood smoke as a bonus. A peppery spicy note comes in the middle and this good-value Pinot will please Burgundy fans, too.
Domaine de Viaud 2001 90
Marius Bielle, AC Lalande-de-Pomerol, Bordeaux, France
282475 (v) $28.95
New leather and red berry fruit come right at you in a nice way. Soft tannins and mild savoury-herbal tones seduce the palate with good length and intensity. Red meats and small game.
Chateau Bourgneuf 2009 90
Famille Vayron, AC Pomerol, Bordeaux, France
192498 (v) $58.95
New oak, soft tannins, toasty oak and ripe red fruits. So far, so good! Needs a little more time to smooth and fully open but already drinking well with rare steaks and roasts.
Chateau Haut-Batailley 2009 91
AC Pauillac, 5e Cru, Bordeaux, France
197251 (v) $63.85
Cabernet-driven and lithe as a hurdler. Has some new oak that's nicely integrated with the perfectly ripe fruit into an expression of mocha, black currant-blackberry. Think hungrily of sensuous hip of beef and veal shanks, tender lamb roasts and ripe cheeses.
Vergenoegd Cabernet Sauvignon 2006 90
WO Stellenbosch, S Africa
68445 (v) $24.95
Gold star if you can pronounce or spell this one! Could be from Wales… Glad it's here though with its road tar, blackberry and earthy charms. Older oak barely noticeable but a charming fruit core and pleasant acidity. Enjoy soonest.
J. Lohr Hilltop Vineyard Cabernet Sauvignon '10 90
Paso Robles, California
686584 (v) $39.95
Rich, mouth-filling Cab with gobs of ripe black fruit, berries galore and a whiff of sun-dried tomato and smoky tannins. From a consistent producer who's always been liked in Ontario.
Duckhorn Howell Mountain Cabernet Sauvignon 2007 92
Napa Valley, California
290791 (v) $79.95
This heavyweight from Napa strides in at 14.5% of rippling alcohol supporting fleshy tannins and a lovely core of blackberry-black currant fruitiness and it's still just a young 'un. One for the cellar, for at least another 4-5 years.
Rodney Strong Reserve Cabernet Sauvignon '09 89
Alexander Valley, Sonoma County, California
382325 (v) $59.95
Stalwart Sonoma Cab from a reliable producer. Rich, full-bodied cassis-blackberry and plum flavors with silky tannins and smooth balanced acidity. Now with rare steaks or cellar 3-5 years.
Gaja Sito Moresco 2011 91
DOC Langhe, Piemonte, Italy
976043 (v) $58.95
Pebble smooth on the palate with beautifully fused flavors of black fruit, violets, mocha and gentle oak, supported by silky tannins. An aristocrat from one of the nobility of Italian wines, Angelo Gaja. Now to 2030.
Ca' Marcanda Promis 2010 90
IGT Toscana, Italy
745638 (v) $47.95
From Gaja's property in the Maremma, this is a superTuscan blend of Merlot, Syrah and traditional Sangiovese, complex and alluring with ripe black fruit and berries. Now to 2025.
Alion 2009 93
Vega Sicilia, DO Ribera del Duero, Spain
199331 (v) $84.95
One of Spain's best reds, in a modern style, bursting with soft black plum, toasted oak, vanilla, black olives, violets and baking spices with a whiff of smoke. Made from Vega Sicilia's Tempranillo grapes and the fruit around the winery itself. Drinking well now and will improve over 12-14 years.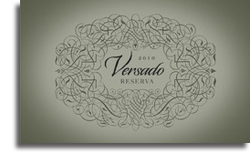 Versado Reserva Malbec 2010 90
Old Vines, Lujan de Cuyo, Mendoza, Argentina
316984 (v) $59.95
From Ontario's Peter Gamble and Ann Sperling, this is a serious Malbec, folks. The power and elegance are standard for this important wine region but there's a touch of genius in the details: spice, wood smoke and hints of espresso back up the expression of intense black berry and perfectly ripe plums. Serve with anything a carnivore would like! Soon.
Domaine Cros de Romet Cairanne 2011 90
Alain Boisson, AC Cotes du Rhone-Villages, France
42986 (v) $23.95
Basically Grenache with a lick of Syrah, this cuddly red is peppery with raspberry, licorice and cherry with herbal and savoury finishing touches. Now to 2024 but why wait?
Domaine la Roquète 2010 92
F & D Brunier, AC Chateauneuf-du-Pape, Rhone, France
70862 (v) $49.95
From the renowned brothers who also grow Vieux Telegraphe, here's a sinewy raspberry and Kirsch-perfumed red with nuances of licorice, black pepper, herbes de Provence and thyme. Impeccable.
Chateau de Beaucastel 2011 91
Pierre Perrin, AC Chateauneuf-du-Pape, Rhone, France
711317 (v) $89.95
One of the most prestigious houses of the Rhone at its very best: raspberry, Kirsch, black cherry and anise flood the nose and palate with tangy berry flavors competing for attention. Needs a little time in the cellar, and then – wow!
Ornellaia 2010 94
DOC Bolgheri Superiore, Tuscany, Italy
722470 (v) $189.95
Put this on your bucket list, with an Italian banquet. Super-elegant and integrated chocolate, mocha, new leather, wild forest berries and an animal-salt wild card nuance that's very interesting.
Condado de Haza Crianza 2009 91
DO Ribera del Duero, Spain
963348 (v) $24.95
Suggestions of dark chocolate, saddle leather, cherries and cassis usher in the aromatics here and the palate detects a slightly gamey violet and vanilla finish. Very nice with lamb, suckling pig, pizza, or on its own.
Urbina Gran Reserva Especial 1994 92
DOC Rioja, Spain
355743 (v) $46.95
They've done the aging for you! This wine is ready and willing. Far from over the hill, it's precise and finely balanced with integrated fruit, earth, leather, oak and spice flavors. Or you can hold it for another 5 years!
Susana Balbo Signature Malbec 2011 87
Dominio del Plata, Mendoza, Argentina
79798 (v) $19.95
One of the leading producers in Argentina has done it again. A herbal, oaky, inky Malbec to delight the carnivores (that would be me, too). Juicy, spicy and big on the black fruits and berries.
Chateau du Chatelard Cuvée les Vieux Granits '11 90
AC Fleurie, Beaujolais, France
207886 (v) $20.95
Fresh, light and easy drinking, this cherry-berry red is great with red meats and feathered game. A cut above your basic Beaujolais, it has an elegance and intensity that punch above its weight.
Chateau d'Anglès Grand Vin 2008 93
AC Languedoc, La Clape, France
286492 (v) $20.95
Classic Languedoc red, grown almost on the Mediterranean. Beautiful country, lovely wine, with black licorice, iron and raspberry notes, hints of the garrigue underbrush and a desire to please. You just supply a striploin or game bird. It's good to decant vigorously from one pitcher to another and back to aerate most reds.
Domaine Rotier les Gravels 2010 90
AC Gaillac, France
299537 (v) $16.95
Upriver from Bordeaux, this ancient region grows excellent reds, like this one, from grapes like Braucol, Duras and Syrah, with herbal, mineral, licorice and anise flavors and rich black cherry-berry fruit, buttressed by pleasant tannins. Fine food wine at a great price.
Antinori Solaia 2010 94
IGT Toscana, Italy
987586 (v) $251.95
For the price of a short vacation, you could own this icon of Tuscan Cabernet and Sangiovese. For $250 you get a liquid melange of black forest cake, cherries, plums and baking spices artfully melded with fine tannins and notes of licorice, rum and pipe tobacco. Delicious, yes.

Ricasoli Brolio Chianti Classico 2010 90
IGT Toscana, Italy
3962 (v) $23.95
An old favorite in Canada, Ricasoli is renowned in Chianti for its gorgeous wines. New leather, anise, Kirsch and sweet red cherries burst from the glass. Terrific value.
Ramos Pinto Collection 2009 91
DOC Douro, Portugal
341875 (v) $29.95
From a great Tawny Port house comes this full bodied, smooth dry red, and it's a doozy! Still a baby, it's Cadillac-smooth with power, precision and pleasure. Dark chocolate, red berry fruit, hot tar and stony mineral undertones. A wine to cellar or enjoy now with fine rare red meat dishes.
Domini de la Cartoixa Formiga de Galena '09 90
DOQ Priorat, Spain
344671 (v) $25.95
Would've been a good Halloween wine but can still make it as a future picnic plonk… Unpretentious and appealing, it's bursting with red berry fruit, seasoned oak and slatey mineral nuances. Price is right.
La Rioja Alta Viña Ardanza Reserva Especial '04 93
Javier Amescua, DOCa Rioja, Spain
315531 (v) $38.95
Toasty new oak, anise and marzipan notes entice the nose; cherry, fig and mocha flatter the palate. It's a pleasure right now. I'm thinking osso buco.

Sparkling Gems:

Domaine Deliance Ruban Vert Brut 88
AC Cremant de Bourgogne, France
355917 (v) $19.95
Floral, fragrant froth with hints of lemon curd and orchard fruit that's dry and medium-bodied with just a touch of sweetness. Good everyday bubbles!
Costa Farnel 90
DOC Prosecco, Italy
358383 (v) $19.95
Melon, citrus, floral and fun, this bubbly from the Marche doesn't take itself seriously and neither should you. Enjoy by the flagon at family get-togethers and any relaxed gathering with finger food and nibbles.
Inniskillin Sparkling Cabernet Franc Icewine '12 95
VQA Niagara Peninsula, Ontario
80019371 (v) $120.00
A decadent new style of Icewine with aromas of cherries and wild strawberries, flavors of raspberries, rhubarb and more strawberries balanced by a crisp acidity. Enjoy with lobster or scallops, chocolate or fresh fruits. Only 1,300 cases made: available at Inniskillin Boutique and online.
André & Michel Drappier Pinot Noir Brut Nature 90
Zero Dosage, AC Champagne, France
179275 (v) $45.95
Well priced for a true Champagne. A Blanc de Noirs made from dark skinned Pinot grapes, richly fruity with notes of fresh brioche and mocha as well as raspberry and white grapefruit. Dry as all get out.

Just Desserts:
Beringer Nightingale Botrytized Semillon/Sauvignon Blanc 2007 93
Napa Valley, California
743344 (v) $39.95
For Sauternes/Barsac lovers, here's a real treat, a California echo of the same Bordeaux grapes and the honeyed effect of "noble rot", the rare fungus that concentrates the fruit. Honeycomb, apricot, raisin, nectarine and baked apple – yay!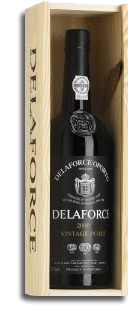 Delaforce Vintage Port 2000 92
DOC Douro, Portugal
344861 (v) $67.95
This is a bottle-aged Port with mint, fig, date and black cherry nuances, and truffle and earth notes. A classy dessert wine that's drinking well – now to 2025.
Quinta do Portal Vintage Port 2003 92
DOC Douro, Portugal
345041 (v) $58.95
Chewy, herbal and medium-sweet, a vintage that's drinking well and will hold for 15 years. From a lesser known but high-performing house, here's an intense and enjoyable wine from a good year.
Offley 10-Year-Old Tawny Port 93
Btld 2013, DOC Douro, Baron de Forrester, Portugal
297788 (v) $25.95
Amazingly low-priced Tawny (my favorite, wood-aged Port) with roasted hazelnut and mocha aromas, hints of wild strawberry, anise and caramel. From the winery founded by the ballsy Brit who charted the terroirs and the rugged terrain of the Douro Valley, the world's first wine appellation.
Mackinlay Shackleton The Journey 95
Single Malt Scotch
353151 (v) $259.95
If a unique combo of brine and heather is your pleasure, here's a malt with a pedigree. In June 1907, Glen Mhor in Inverness got an order from explorer Ernest Shackleton for 43 cases of Mackinlay's Rare Old Highland Malt to help sustain his Antarctic expedition. Discovered in the ice under Shackleton's hut 100 years later, this malt has been analyzed and recreated, for your delectation. For under $300 you, too, can take a (hedonistic) trip to Antarctica. www.theshackletonwhisky.com. Should keep out the Canadian winter chill!
Take me back to the top of the page, please!