(Hint: click on labels and photos for even more information!)


Value for money is what counts. You won't find any wines here that aren't worth buying. Feel free to scroll through this list and see everything we've been sampling but, if you're in a hurry (or very thirsty), you can just click on any of the following words to be whisked electronically to the category of your choice:
Everything WINE EXPRESS recommends is in the regular LCBO stores, unless marked (v) for Vintages stores, Boutiques, and Corners, or (c) Consignment, available by the case through the importing agent.
Call the LCBO's Infoline 416-365-5900 or go to www.lcbo.com for the store near you that has the wine. If your store doesn't have it, the manager will order in the wine at no cost and notify you.
Oh, and by the way, if you need a refresher on our rating system (the ratings are in red), just flip back to the main Wine Picks main page for a quick refresher – in helping you choose a refresher quickly!


Dry Whites: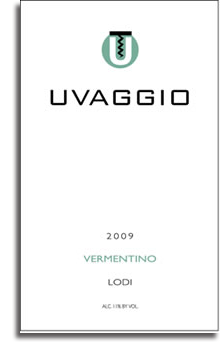 L'Uvaggio di Giacomo Vermentino '09 90
Lodi, California
279281 (v) $15.95
New kid on the block in California, Vermentino is a Mediterranean grape variety suddenly finding traction in the New World. Fresh, stony and herbaceous with a tang of olives and a whiff of ocean brine. Fairly aromatic and an exciting addition to California's growing palette of wine grapes.
Tyrrell's Brookdale Semillon '11 93
Hunter Valley, NSW, Australia
269316 (v) $19.95
There's a wonderful oiliness to the texture of Hunter Semillons that reminds me of fine old German Rieslings. Add layers of steely-stony and chalky nuances that frame a lemon-lime fruit core and you have a white with power and smoothness. By comparison, the St. Hallett '06 Semillon, 658005, $19.95, from the Barossa Valley, is very fruit forward with hints of dried hay, vanilla and grapefruit rind, crisp and fresh (90).
Michel Delhommeau Cuvee Harmonie '10 90
AC Muscadet de Sevre-et-Maine, Loire, France
164624 (v) $12.95
Stony, fresh and attractive with a sublime ultra-dry attack that's killer with oysters and seafood. There's lime zest, grapefruit, chalk and salt in the mid-palate and a finish that's razor-sharp in its dryness. Great value.
Saget La Perriere Marie de Beauregard '09 89
AC Vouvray, Loire, France
276691 (v) $17.95
Sappy, tangy and full of aromatic mineral nuances power this gem through flavors of ripe citrus, spicy pear, apple and quince. One of the finest wines of the Loire, and that's saying something!
Duca di Quadri Catemario Collezione Privata Pinot Grigio '10 89
DOC Friuli, Italy
120782 (v) $14.95
Pinot Grigio is the go-to wine in northeastern Italy and this is a good one. Stony apple, citrus, floral and green bean aromas introduce flavors of tree fruit with elegant mineral echoes on the palate. Dry, crisp, refreshing to enjoy now.
Crios Torrontes '11 90
Domino Del Plata, Argentina
1834 (v) $12.95
Another aromatic white, Torrontes is becoming the iconic varietal of Argentina along with the robust red Malbec. It thrives in arid warm conditions and delivers good acidity with an intriguing Muscat-melon profile. Huge value for here and now.
Quintay Q Sauvignon Blanc '11 87
Casablanca Valley, Chile
276493 (v) $14.95
An understated but accomplished SB with attractive herbal, nettle leaf aromatics and flavors of white grapefruit, papaya and fresh mown grass. Serve soon with lobster bisque, seafood salads or as an aperitif on the patio.

Chateau des Charmes Sauvignon Blanc St David's Bench Vineyard '10 91
VQA St David's Bench, Ontario
391900 LCBO $14.95
Stellar Sauvignon from vines close to the brow of the Escarpment. Rich in calcium from the limestone bedrock that showcases its delicious minerality against intense pure gooseberry-citrus fruit flavors with a kiss of herbes de Provence.
Vineland Estates Chardonnay Musque '10 91
VQA Niagara Escarpment, Ontario
996793 (v) $17.95
Kind of a Chardonnay-with-benefits, as in aromatic extras in the sensory spectrum of nectarine, melon, peach and orange blossom, all in synch with the delicious pear-apple-citrus of your standard fine Chard.
Famiglia Bianchi Chardonnay '11 88
Mendoza, Argentina
1461 (v) $14.95
Softly rounded and pretty, this oak-aged Chardonnay has complex nuances of butterscotch, melon, vanilla and Delicious apple with the zippy acidity of star fruit. A very elegant wine for the price, to match herb-roasted chicken or BBQ salmon.
Hoopenburg Integer Chardonnay '07 88
WO Stellenbosch, S Africa
174672 (v) $21.95
One for you oak fans! OK, so it's pretty well integrated but this is no sissy wine. The grapefruit and tropical fruit core is well balanced and intense. Could pair well with grilled calamari, grilled pork or lobster.
Bodegas Campillo Fermentado En Barrica Blanco '10 90
DOCa Rioja, Spain
657478 (v) $16.95
Oaky, smoky and intriguing from its barrel fermentation and barrel aging but nothing is overdone. From a cathedral-like winery with quality aspirations of the highest order, here's an affordable, versatile, floral, reminiscent of Anjou pears and Granny Smith apples. Fresh and likeable, with paella, of course.
Inniskillin Winemaker's Series Two Vineyards Riesling '10 90
VQA Niagara Peninsula, Ontario
105387 (v) $17.95
Richly ripe from a good year with a texture that's almost chewy and bursting with Bosc pear, Key lime, honey and hints of stony minerals, all while refreshingly dry. Value for everyday pleasure.

Rosé Wines:
Zuccardi Organica Malbec Rose '11 89
Mendoza, Argentina
271015 (v) $12.95
As light as spring and as fresh, this pink charmer is as easy to enjoy as a stroll in the park. Wild strawberry, herbes de Provence and grape jelly are at the core, and the lively acidity makes it especially food friendly. Think warm salads or plain sipping.
Faustino V Tempranillo Rosado '11 91
DOCa Rioja, Spain
700534 (v) $12.95
Black raspberry, wild strawberry, cassis and black cherry take centre-stage in this super-sipper. Pair it with Zuccardi for a mini-tasting for your BFFs.
Voga Italia Rosa '11 89
IGT Veneto, Italy
159269 LCBO $13.95
The one with the ultra-feminine looking bottle of Merlot and other local Italian grape varieties, delicately pink, brimming with zesty citrus, strawberry, cran-raspberry and tropical berries. Gorgeous inside and out! Designer wine!

Dry Red Wines:
Chateau des Charmes Old Vines Pinot Noir, Estate Bottled '07 92
VQA St David's Bench, Ontario
256834 LCBO $18.95
This fresh, vibrant red is a perfect spring choice. Mid-weight and bouncing with ripe strawberry-cherry fruit with a hint of violets and crisp acidity is perfect for lighter dining, picnics and patio parties. If you missed this a year ago, catch this welcome re-release.
Chateau de Mercey '09 91
Domaine Rodet, AC Mercurey, Burgundy
264531 (v) $22.95
From one of Burgundy's leading producers, offering raspberry, black cherry and cola nuances with earth, beetroot and cinnamon notes and a hint of vanilla. Extremely good value. Now to 2016.
Cave Spring Merlot '08 93
VQA Niagara Escarpment, Ontario
235051 (v) $17.95
Soft vanilla bean and red berry on the nose and rasp-strawb, mulberry on the palate, this is a silky, easy-drinking red for immediate pleasure. There's a hint of smoked meat and pipe smoke as you savour a well-crafted vintage. Food friendly.
Kaiken Ultra Cabernet Sauvignon '09 89
Mendoza, Argentina
135202 (v) $19.95
Strikingly elegant Cab from Argentina with a cassis, cedar, and black plum profile. Lovely texture with fine tannins, mellow oak notes and correct acidity. Hello barbecue season!

Chateau Beausejour '09 89
Vigneron Sudrat-Melet, AC Fronsac, Bordeaux
264267 (v) $14.95
A taut, classic Bordeaux from one of the hundreds of smaller properties that consistently craft elegant, lean and lithe reds in the cedar, blackberry, pencil lead and anise style that makes them so beloved. Food friendly, especially with beef, lamb and pork.
Chateau Trimoulet '08 88
AC St-Emilion Grand Cru, Bordeaux
35675 (v) $24.95
A typical St-Emilion with massive black fruit, mulberry, raspberry, silky tannins and earthy spice notes. Perfect with grilled lamb chops, rare strip loin and jugged hare.
Chateau de Bord La Croix de Fregere '09 90
Aime & Pascal Fayolle, Cotes-du-Rhone Laudun
264218 (v) $16.95
This big (14.5 alc) Grenache/Syrah blend from the family estate of Laurent Brotte delivers fleshy, spicy, peppery stuff with an addictive black cherry/raspberry theme and an affinity for herbed lamb chops, lamb stew and rabbit in mustard sauce.
Brokenwood Shiraz '09 90
McLaren Vale/Beechworth, S Australia/Victoria
265975 (v) $29.95
Smoke, tar and (yes, that's good!) major red plum, bacon and coconut on the palate. Huge and lovely wine with major barbecue appeal. Smooth, evolved tannins and drinking well now.
Shottesbrooke Cabernet Sauvignon '10 89
McLaren Vale, S Australia
198275 (v) $21.95
Big and beautiful, a well-crafted ripe and rich Cab that's perfect for a fine Chateaubriand or carnivore madness on the barbecue. Blackcurrant, cassis and bramble berries with a napping of cedar and pencil lead. Now to 2022.

Wine Men of Gotham Shiraz/Grenache '08 86
Wineinc, S Australia
269324 (v) $14.95
The CRA won't appreciate feigning madness to avoid taxes but the reference is to the Wise men of Gotham, Nottinghamshire, long ago. In verse, They went to sea in a bowl And if the bowl had been stronger My song had been longer. An easy red pasta, pesto, pizza wine that'll help you save enough to pay the Revenuers again this year!
Passadouro Vinho Tinto '08 90
DOC Douro, Portugal
267997 (v) $21.95
Black fruit and earthy tannins open the action with a spicy aromatic riff but this complex red opens up with splendid cocoa, prune and cassis nuances. Really great with red meat stews, pasta, pesto and sausages.
Portal Vinho Tinto '08 89
DOC Douro, Portugal
190769 (v) $16.95
A wine to get your teeth into, is Portal. Fleshy, rich tannins coat the tongue and give a solid base for the jammy red berry fruit to deliver a juicy denouement. Smooth pleasure to enhance a savory lamb stew.
Rotllan Torra Crianza '07 90
DOC Priorat, Spain
267989 (v) $17.95
From the chic "new" Priorat region, this Garnacha, Mazuelo and Cabernet blend is muscular (14.7%), magnificent and magical in its raspberry, cherry, blackberry glory. Ready to enjoy now with a well spiced or tomato-based stew.
Coto de Imaz Reserva '05 88
DOCa Rioja, Spain
23762 (v) $19.95
Hints of sweet coconut and lactic notes from American oak aging engage with the strawberry-cassis of the Tempranillo grape in an already well matured Spanish red that's nicely structured and well priced. Serve soonest.
Rioja Bordon Gran Reserva '04 92
DOCa Rioja, Bodegas Franco-Espanolas
114454 (v) $22.95
Hints of Kirsch, vanilla bean, wild strawberry and mocha suffuse this charming sweetly ripe yet dry red. Some spicy cherry nuances linger on the aftertaste and the whole thing is balanced and fully mature.
Monte del Fra '10 89
Bardolino, Veneto, Italy
134544 (v) $12.95
Very good value up front. Over-delivers with fresh black cherry, blackberry, fig and chocolate complexity. On the light side of medium as befits the sunny season and finishing with a cheery Bing cherry flourish.
Luigi Righetti Campolieti Ripasso '09 88
DOC Valpolicella Classico Superiore, Veneto, Italy
695890 (v) $15.95
Happy wine from happy grapes, according to the LCBO…well, they could be right. It's a very nice Valpolicella, which means easy drinking, fruity non-oaked dry red to go with whatever… Nothing wrong with that. Plummy berry chocolatey light to medium bodied and no tannins in sight. Serve with anything meaty.
Tedeschi Corasco Appassimento '08 90
IGT Rosso delle Venezie, Veneto, Italy
216440 (v) $15.95
Drying grapes into raisins is an ancient technique in the Veneto to achieve deeper flavors, a silkier mouth feel and extra complexity. It works in this wine with licorice, dark chocolate, smoked meat and ripe plum, blackcurrant nuances. Well priced to enjoy now to 2018.
Antinori Solaia '08 93
IGT Toscana, Italy
987586 (v) $249.95
Extraordinary wine from a top producer, silky smooth, elegant, has all the right stuff, mid-weight black fruit, blackberry, cassis, smoky with mineral components Once a rogue wine (outside the appellation rules) it has become a cult wine, hence the price.

Sparkling Gems:

Codorniu Seleccion Raventos Brut Cava 90
DO Metodo Tradicional, Cava, Spain
521773 (v) $14.95
The largest and one of the best of Spain's sparkling wine specialists, making millions of enjoyable bottles every year, Codorniu Raventos, just west of Barcelona, consistently produces fine value and quality. Here's a rich, balanced bubbly with tempting brioche, citrus and toasted hazelnut flavors and excellent, food-friendly acidity.
Chateau Moncontour Cuvee Predilection Brut '09 88
AC Vouvray, France
168963 (v) $18.95
Made like Champagne but from the Loire Valley, here's an everyday value: reminiscent of white fruit, toasty brioche, ripe yet dry, and dancing on your tongue like needles and pins!
Delamotte Brut 90
AC Champagne, France
183434 (v) $48.95
Bready, with a fresh citrus zest core and fine bubbles, this bone-dry sparkler is tightly focused and with an electric acidity. There's a touch of apple pie, marzipan and crème brulee on the mid-palate. Excellent summer enjoyment and good value.

Just Desserts:
Calem Colheita Single Vintage Tawny Port 1998 95
Sogevinus, DOC Douro, Bottled 2011, Portugal
264259 (v) $25.95
A classic oak-aged Port, bottled after thirteen years in wood, this Tawny is subtle and elegant, showing elements of figs, dates, plums, raisins and prunes with a hint of dark spicy chocolate. Ready right now but will last another five years. Sip or pair with delicate blue cheeses or walnuts.
Chateau Rieussec '05 94
AC Sauternes, 1er Cru, Bordeaux
524645 Vintages Shop On-Line $135
A peer of the peerless Yquem, here's a super-serious dessert wine that should be on your bucket list! Elegant beyond belief with honey, lemon-nectarine, apricot and caramel-peach nuances. Pure pleasure!

Take me back to the top of the page, please!