Value for money is what counts. You won't find any wines here that aren't worth buying. Feel free to scroll through this list and see everything we've been sampling but, if you're in a hurry (or very thirsty), you can just click on any of the following words to be whisked electronically to the category of your choice:
Everything WINE EXPRESS recommends is in the regular LCBO stores, unless marked (v) for Vintages stores, Boutiques, and Corners, or (c) Consignment, available by the case through the importing agent.

Call the LCBO's Infoline (416) 365-5900 or go to www.lcbo.com for the store near you that has the wine. If your store doesn't have it, the manager will order in the wine at no cost and notify you.
Oh, and by the way, if you need a refresher on our rating system (the ratings are in red), just flip back to the main Wine Picks main page for a quick refresher – in helping you choose a refresher quickly!

Dry Whites:
Flat Rock Cellars Riesling '06 90
VQA Twenty Mile Bench, Ontario
43281 (v) $16.95
Full-flavored, fruity and cleanly made, this dry Ontario Riesling has heft and substance, with a spine of lime zest and minerals and a flavor core of fresh made peach pie and applesauce. Versatile with food or as an aperitif. An off-dry alternative would be Maleta Grape Brain Riesling '06, VQA Niagara-on-the-Lake, 4996 (v) $16.95: more tropical fruit with layers of crisp acidity, a summer sipper or partner with spicy sauced dishes.
Schloss Schönborn Riesling Kabinett '04 90
QmP Hattenheimer Pfaffenberg, Rheingau, Germany
928184 (v) $18.95
This is one of Germany's largest and oldest estates (since 1349) and the 2004s are superb and will give years of pleasure. Opulent is the word to describe this sleek, unctuous vintage: floral, aromatic and nuanced on the nose, with peach, pear, tangerine and vanilla notes that echo on the palate with a touch of whipping cream and mandarin Beautifully priced for a thoroughbred – only 25,000 cases made. Good for 10 years.
La Tunella Pinot Grigio '06 88
DOC Colli Orientali del Friuli, Italy
13250 (v) $17.95
A vibrant, complex and food-friendly PG with some character. Floral scents with ripe apple, smoky pear and slightly earthy flavors, crisp, fresh acidity. Aperitif or with grilled white meats, shrimp, poached salmon, grilled white fish.
Pulenta Estate Sauvignon Blanc '06 86
Alto Agrelo, Argentina
37119 (v) $14.95
Toward the tropical fruit end of the Sauvignon Blanc spectrum rather than the grassy/herbaceous style, although there's still a pleasant tang of grapefruit, lemon grass and rhubarb. Good with seafood, shellfish and lemon chicken.
Miguel Torres Santa Digna Sauvignon Blanc '06 86
Curico Valley, Chile
177444 (v) $12.95
Another S American entry, from famed Spanish winemaker Torres, offers smoky, tropical, yellow plum intensity with a refreshing grassy-herbal note and fine acidity to pair with pan-fried trout, scallops, or grilled calamari.
Nepenthe Tryst Sauvignon Blanc/Semillon '05 90
Adelaide Hills, S Australia
39115 (v) $15.95
Inspired blend from this cool region includes a splash of zesty Pinot Gris. It's pale gold with dry earthy, asparagus, herbal, honeysuckle and green plum notes, bone dry, fresh and food friendly. Very good value.
Cloudy Bay Sauvignon Blanc '06 89
Marlborough, S Island, New Zealand
304469 (v) $34.95
For a bigger, richer, more restrained style "Savvy" there's the iconic Cloudy Bay '06, floral, mineral, sleek and powerful, quite complex with lime, citrus, and a hint of yeasty lees just below the glycerine skin and an elegant yellow peach/apricot finish. $35 is the price of fame The closest Loire equivalent would be Château de Sancerre.
First Creek Verdelho '06 89
Hunter Valley, New South Wales
37358 (v) $16.95
You have to buy this and the James' version below! Two lovely takes on this highly successful grape, original from Portugal and Spain (Verdejo in Spain) planted in the Hunter. First Creek is nicely oily on the palate (like a good Riesling) with a symphony of green olive, pear and mineral riffs and a spicy, tropical fruit top note of pineapple and guava. Lovely!
James Estate Verdelho '06 89
Hunter Valley, New South Wales
31377 (v) $15.95
Peachy, with a more lush and tropical take, here's a great value companion/contrast for salads, spicy Oriental cuisine or patio quaffing. Again there's an oily minerality and balancing fruity acidity that I like a lot.
Doña Beatriz Verdejo '06 87
DO Rueda, Bodegas Cerrosol, Spain
682633 (v) $13.95
Spain's take on this grape – herbaceous, aromatic, elegant and refreshing, some wet stone minerality and a crisp citrus element with a hint of hazelnut and bay leaves. Less austere than the dry-Riesling-like Albariño from neighboring Rías Baixas but equally food versatile. Great value.
Martín Códax Burgáns Albariño '06 90
DO Rías Baixas, Galicia, Spain
Suddenly fashionable (after 500 years) Albariño arrived in Galicia via pilgrims on the Camino de Santiago, the Way of St. James, in this corner of Spain that sits atop Portugal on the Atlantic side.
Medieval monks were Europe's wine growers and carried vine cuttings on their pilgrimages. I'm convinced that Albariño and Rioja's Tempranillo vines are descendants of Riesling and Pinot Noir from German and French religious houses.
Top producer Martín Códax has given this mineral-driven '06 vintage a steely acidity and freshness buffed by hints of nectarine and lemon zest.
Galicia, ringed by fishing ports, is Spain's Seafood Coast. Guess the best food pairings. Superb! Meanwhile, go to www.santiago.ca Canadian site for the Camino, for a Caldo Gallego recipe, the Wines of the Camino, and much more.
Terras Gaudia O Rosal Blanco '06 90
DO Rías Baixas, Galicia, Spain
40238 (v) $24.95
Floral, scented with ripe pear, tangelo, mango, passion fruit, grapefruit and pineapple notes, here's something silky special. From the sub-region of Rosal, this wine shows spring flowers, flint and chalk and would pair well with saffron shrimp, or grilled sardines.....
Del Fin Del Mundo Chardonnay Reserva '05 86
Patagonia, Argentina
694588 (v) $12.95
As far south as you go in wine making, at the end of the world, 600k from Antarctica! Close to Ushuaia, Tierra del Fuego, this pioneer winery in the remote Neuquén district has produced a credible toasty, well-oaked Chard with soursop, pear and vanilla character at a fair price. Great for an armchair traveler. Speaking of Patagonia (Land of the Giants, as Portuguese explorer Magellan named it) there's also a crisp and delicious mango, fresh melon and grapefruit-style Sauvignon Blanc '06 from Patagonian producer Humberto Canale, imported by the case for $11.99/bottle by Lifford Wine Agency, 416 440 4101.
Julián Chivite Gran Feudo Chardonnay '06 88
DO Navarra, Spain
129767 (v) $12.95
Smooth, fresh and gulpable, this unoaked Chardonnay is ready to enjoy this afternoon. Subtle peach, apple and melon notes with bready notes from time spent on the lees (sur lie), not over-complicated, but fresh, clean and well priced. From one of the finest and most ancient producers in Navarra, using the most up to date methods. Check out also the red Gran Feudo Viñas Viejas Reserva '01, 948047 (v) $20.95, a superb blend of Tempranillo, Garnacha, Cab and Merlot (91) from 60-year-old vines, full of character and pleasure.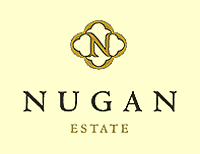 Cookoothama Chardonnay '05 89
Darlington Point, Victoria, Australia
619403 LCBO $13.20 ($14.20 after July 22)
Named for a large Riverina vineyard beside the Murrumbidgee River, this easy-drinking Chard delivers smooth servings of peach-grapefruit-melon and smoky hazelnut with a side of lively but well integrated French oak, vanilla and an applesauce finish. Two thumbs and eight fingers up! Chill and chill out! Poultry perfect. Drink now. The Cookoo's stablemate Shiraz '05619460, same price at the LCBO is smooth, not too jammy, with nuances of plum, date, black cherry and chocolate and a hint of crushed black pepper (90).
Viña Gravonia Crianza '96 91
DOCa Rioja, López de Heredia, Spain
910711 (v) $26.95
Spain's other big white grape variety is Viura, and nobody does Viura like López de Heredia! Spain's most traditional winery loves oak – for harvest baskets, tanks, barrels, and even cellar "hoses". Floating sediment in the barrels is removed by fining with egg whites, and racking from barrel to barrel is done only when the wind's from the North (which means there's a high pressure system and that's good for clarifying the wines..... They're meticulous with years of barrel aging to the point of oxidation, which is the style of their reds, whites and rosés. The 11-year-old Gravonia's a perfect example and it drinks more like an intriguing dry Madeira than a fresh simple table wine. Dried fruits, faded roses, dry forest floor vegetation, truffles, marmalade and roasted nuts are all present in this collectible wine, which still has years to go! Great with robust flavored fish like trout, mackerel, sardines or pickerel or herb-roasted chicken.
Dry Red Wines:
Yannick Amirault Le Grand Clos Bourgueil '04 90
AC Bourgueil, Loire, France
663567 (v) $24.95
You'll taste and smell the delicate limestone/gravel terroir via Cabernet Franc fruit, the early ripening sibling of Medoc Cab Sauvignon. This vintage, from leading winemaker Amirault packs distinctive violet-black currant aromas with fresh raspberry and tobacco leaf notes. Complex, with polished tannins, Bourgueil is a smooth partner with Port Salut, Reblochon or Gouda, and poultry and white meat dishes. Enjoyable now to 2012. La Merla Wines' Sten Kjellberg, a specialist in French wines, brings in a well chosen selection including Les Cabannes St-Emilion, Talmard Macon-Uchizy, Tiregand Pécharmant, Maby Tavel, and Lacapelle-Cabanac Cahors, 416 482 3999.
Clos du Bois Reserve Merlot '03 93
Alexander Valley, California
34900 (v) $29.95
Stainless steel fermented then aged in barrique for a layer of toast and vanilla over the briary cherry-berry and plum, with hints of mocha, blackberry, dark chocolate and supple, silky tannins. Exceptionally good.
Raymond Estates R Collection Merlot '04 90
California
38059 (v) $23.95
A skillful blend of grapes from two appellations - Napa and the Sierra Foothills with its high elevation vineyards - has produced a deliciously fruity Merlot that's drinkable right now: lush, plush damson plum, blackberry, black cherry and Belgian chocolate lead the attack with cohorts of cedar and vanilla bean outriders. Yee ha! Pizza and/or burgers or grilled smoky sausages. Drink or hold.
Toasted Head Cabernet Sauvignon '04 87
California
686824 (v) $19.95
A New World Claret, as you might expect: the Medoc grape, with 19% Merlot, takes on sturdy alcohol, fully ripe fruit and soft tannins with judicious use of toasty oak. The fruit core is mulberry, cherry, blackberry and cassis with a kiss of clove and new leather. Now to 2010, but why wait?
Pirramimma Petit Verdot '04 92
McLaren Vale, S Australia
986752 (v) $21.95
Family-owned for 100 years, this winery has 20 acres of superb Petit Verdot, the most in Oz and the envy of Bordeaux growers. Winemaker Geoff Johnston discovered the grape while studying in France and it has thrived in the Mediterranean McLaren climate. Its cassis and cigar box aromas mingle with violets and bacon notes, while on the palate there's good structure and nice echoes of the aromatics.
Yalumba Bush Vine Grenache '06 89
Barossa, S Australia
531228 (v) $19.95
Aromatic and richly textured with hints of violets and dried roses with a palate of tons of red fruit, blueberry and cherry, raisins and sultanas, chocolate-covered strawberries and cream - concentrated and intense as the result of deliberate low fruit yields. The winery, Oz's oldest family-owned, suggests a match with creamy pasta, char-grilled chorizo or roasted eggplant.
Etim Old Vines Grenache '02 89
DO Montsant, Spain
30148 (v) $18.95
From 50-year-old vines grown on rugged terrain and poor soils, with lots of and a handsome Grenache bouquet, this wine has structure, and nicely done oak. Enjoy with a fine steak, garden tomatoes, cukes, and redskin potatoes. Honest wine.
Oyster Bay Pinot Noir '06 89
Marlborough, S Island, New Zealand
590414 (v) $25.95
Cool climate Pinot Noir from the Antipodes, made using Burgundy vine clones and barrels from France's Vosges and Nevers forests, no wonder it's got that ethereal bourguignon whiff of raspberry-cherry, plum and strawberry with subtle toastiness and racy acidity. Duck, goose or gougère, s'il vous plait!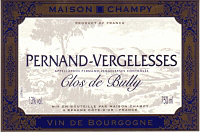 Champy Pernand-Vergelesses Clos de Bully '05 88
AC Burgundy, France
43950 (v) $24.95
Somewhat closed right now, but fresh and silky traditional raspberry-scented Burgundy Pinot Noir with integrated tannins to guarantee good cellar development. Barrel-fermented and unfiltered, it should reward 5-6 years of aging. Enjoy with roast duck, leg of lamb, or beef bourguignonne.
Domaine Parent Beaune Les Epenottes '05 93
AC Burgundy 1er Cru, France
724294 (v) $49.95
Fruitier and less tannic than Pommard's masculine Les Epenots across the road this Beaune is feminine and full of subtle and seductive raspberry, cherry, strawberry and brioche flavors. From a great vintage that almost made itself. Needs time to develop and should be a great wine from 2010-2015. Pricy but worth it!
Avalon Cabernet Sauvignon '04 90
Napa Valley, California
684399 (v) $24.95
Classy Cab from ritzy Napa with all the requisite fresh ripe berry, spice, toasty oak and vanilla motifs to spare. A Sunday wine at Thursday's price, to pair with rack of lamb, venison or braised ribs.

BV Coastal Estates Cabernet Sauvignon '05 88
Beaulieu Vineyards, California
569871 LCBO $13.20
Easy to like with aromas of crushed peppercorn, black tea, fresh minty cherry-berry and blackberry and a kiss of dark chocolate - grown in the cool mountain vineyards of Central California, from on of the most storied wineries in America, founded a century ago by bordelais Georges de Latour, who imported the finest French vines to Napa. Fire up the grill! This BV is selling fast, and there's also a Shiraz and a Sauvignon Blanc that you should try. All great value. BV now makes 1.3 million cases a year with 40,000 barrels in use. Its parent Diageo owns Johnnie Walker, Guinness, Smirnoff, J&B, Bailey's, Cuervo, Captain Morgan, Crown Royal and Sterling Vineyards.
Langmeil Blacksmith Cabernet Sauvignon '05 90
Barossa Valley, S Australia
644039 (v) $22.95
More famous for its ancient Shiraz vines, this stellar little winery is one of the oldest in the Barossa, just inland from Adelaide, a region pioneered by German Lutherans in the 1840s. Meanwhile, winemaker Paul Lindner has created a complex and refined Cab with aromas of black olive, cedar, vanilla and subtle oak, flavors of cassis, blackberry and smooth tannins. Will last 10 years but pairs well today with rare lamb or beef.
Château Cabaron '03 89
AC Bordeaux, France
35600 (v) $22.95
From the very New World-style heat wave vintage of '03 this rich, ripe 90% Merlot, 10% Cab, is ready to rock! Opulent and super-ripe, Parkerisé as the French have it. Boutique production or garagiste , it's well structured with fleshy tannins and fine acidity to frame the intense fruit, concentrated by a green harvest (shedding fruit to concentrate the juice) in July. Lamb, beef or game to match. Now to 2014.
Château Coucy '03 89
AC Montagne Saint-Emilion, Bordeaux, France
Taut, elegant yet lusciously ripe and ready to enjoy now, offering the subtlest cedar, toast, ripe tannins and loads of those soft Saint-Emilion red and black fruit aromas and flavor riffs. Very well priced for sophisticated suppers.
Château Plaisance Cuvée Tradition '04 88
AC Premières Côtes de Bordeaux
35683 (v) $20.95
The ancient Gallo-Roman site tops a sun-drenched limestone cliff overlooking the Garonne River, south towards the Graves. The soft, silky Cab/Merlots are grown without chemicals and gently handled for typicity and authenticity of terroir - in this case, fresh picked red and black fruit with hints of vanilla, mineral and oak toastiness. Nicely evolved but with aging potential up to 15 years.
Monternot Moulin-à-Vent Les Caves '05 89
AC Grande Exception, Beaujolais, Mommessin
46870 (v) $19.95
An elegant Pinot Noir lookalike aged in oak 10 months from the best sub-region of Beaujolais. Fresh, elegant Gamay grape strutting its raspberry/cherry/plum finery and some firm tannins to match a rare roast beef or lamb.
Cellier de Marrenon Orca III '04 87
AC Côtes du Ventoux, Rhône, France
33886 (v) $18.95
Vibrant and fruity food wine from the Rhône with perfectly fresh and typical bright raspberry, blackberry nuances and bacon-gamey new leather notes. Orca is not a whale, it's Latin for amphora, the terra cotta wine jar. The Cellier is a pioneering co-op of 4,000 growers producing 80% of Côtes du Luberon wines. Serve with Mediterranean dishes.
Clos du Calvaire '03 90
AC Châteauneuf-du-Pape, Rhône, France
728139 (v) $34.95
A robust classic from a hot vintage, full of super-ripe, almost jammy fruit – plum, cherry, raisins, roasted meats and smoky herbs – more like a Rhône Ranger from California in some ways, and that's OK! Drink now to 2015 with cassoulet, tournedos, furry game, tangy cheeses.
Castaño Colección '04 89
DO Yecla, Spain
35493 (v) $22.95
Skillfully combining the Spanish grape Monastrell (Mourvèdre) and France's Cabernet Sauvignon and aging in American oak has yielded a succulent, rich, fruit-forward red with spicy coconut tones and balanced acidity/freshness. Enjoy now to 2012 with pizza, pasta, paella.
Celler Piñol Sacra Natura '05 90
DO Terra Alta, Spain
30171 (v) $21.95
An organic wine that's ready right now with a smooth, elegant, lightly toasty, spicy cassis, blackberry, cherry and strawberry jam persona with a balsamic and mineral element, medium weight, smooth and tasty form old vines Cariñena and Tempranillo in new French barrels to enjoy with lamb, duck, feathered game and medium cheeses.
Emina Vino Rojo '05 90
DO Ribera del Duero, Spain
993220 (v) $18.95
The vineyards date back to the 12 th C Cistercians who had a daily emina - a 1/4 of a litre jug of wine. Nowadays, leading-edge technology produces fine wines from 42 hectares of vines. This country red ages 12 months in American toasted oak and French Alliers semi-toasted casks. The aroma is of ripe strawberries and cream with vanilla and coffee. The palate is sweet with and silky delicate tannins. Match it with red meats, roasts, cheese and blue fish.
Marqués de Murrieta Ygay Reserva '02 90
DOCa Rioja, Spain
982322 (v) $31.95
Rapidly modernizing old-style iconic Rioja has added freshness and finesse to character and tradition. One of the greats of Spanish wine making, here's a red that's ageable and which can be served to anyone, anywhere.
Raimat Tempranillo '03 87
DO Costers del Segre, Spain
743039 (v) $17.95
The soft, Pinot-like Rioja grape aged in new American oak delivers minty, vanilla, coconut and toasty aromas with a velvety raspberry-cherry taste profile - great with grilled or braised lamb, feathered game, or Manchego cheese.
Just Desserts:
Emilio Lustau Solera Reserva Dry Oloroso Don Nuño 94
Jerez, Spain
43612 (v) $14.95 275mL
Exquisitely dry yet rich, exotic with hazelnut, burnt sugar, dark chocolate and dried figs, walnuts and dates. Enjoy on its own, as an aperitif or for after-dinner sipping in place of a brandy.
Hidalgo La Gitana Pastrana Manzanilla Pasada 95
Jerez, Spain
975797 (v) $22.95
By this by the case if you like rare collectible, underpriced wines! A single vineyard selection aged Manzanilla (from Sanlúcar de Barrameda, beside the Mediterranean), delicate with whiffs of camomile, sun-dried underbrush, toffee and toasted nuts. Dry and elegant.
Sparkling Choices:
Pierre Sparr Crémant d'Alsace Rosé Brut 88
AC Alsace, France
39016 (v) $19.95
Made like a Champagne, using Pinot Noir grapes, which give the pretty pink hue and cherry, raspberry, strawberry and apple skin complexity. Dry, crisp with a long, intense finish. Great value and pleasure.
Segura Viudas Lavit Brut Natur Cava '03 87
Catalonia, Spain
277269 (v) $14.95
Well-priced fizz with floral and white flower aromatics, dried citrus, toast, apple and fennel flavors, finishing slightly but pleasantly bitter and dry the better to accompany shellfish, seafood, poultry or summer salads.
Take me back to the top of the page, please!