(Hint: click on labels and photos for even more information!)


Value for money is what counts. You won't find any wines here that aren't worth buying. Feel free to scroll through this list and see everything we've been sampling but, if you're in a hurry (or very thirsty), you can just click on any of the following words to be whisked electronically to the category of your choice:
Everything WINE EXPRESS recommends is in the regular LCBO stores, unless marked (v) for Vintages stores, Boutiques, and Corners, or (c) Consignment, available by the case through the importing agent.
Call the LCBO's Infoline 416-365-5900 or go to www.lcbo.com for the store near you that has the wine. If your store doesn't have it, the manager will order in the wine at no cost and notify you.
Oh, and by the way, if you need a refresher on our rating system (the ratings are in red), just flip back to the main Wine Picks main page for a quick refresher – in helping you choose a refresher quickly!


Dry Whites:

Rosewood Harvest Gold Mead 2011 90
Ontario, Gold Medal, Mazer Cup 2013
346767 (v) 500mL $14.95
Ever since I saw BZBZBZ plates on a courier van I've been a fan of bees and what they do. Make honey, that is. And honey can become mead, one of the planet's most precious and ancient beverages. Think of it as prehistoric Icewine in flavor and style (though not through freezing). It's spicy, sumptuous, exotic and magnificently sippable. Be sweet to yourself.
Charles Baker Picone Vineyard Riesling 2010 91
VQA Vinemount Ridge, Niagara Peninsula, ON
241182 (v) $35.20
This lovely Riesling from Stratus Vineyards masterminded by Mr. Baker is a mouthful! In a good way! Power, intensity and perhaps a sign of really mature vines coming through with traditional Teutonic markers of diesel, petrol, pineapple and honey. Just a delicious combo of attributes. Thanks again, Charles!
Chateau des Charmes Chardonnay Musqué '10 90
VQA Niagara-on-the-Lake, Ontario
640516 (v) $16.95
A gold medallist in the 2012 Ontario Wine Awards, this exotic Ontario classic is the ultimate summer sipper. White grapefruit, lemongrass, Bosc pear (of course!), and hints of Muscat grapes, it's a winner everywhere. Summer salads or simply chillin!
Union Squared White 2012 88
VQA Niagara Peninsula, Generations Wine Co.
346775 (v) $17.95
From a "virtual" winery and its blend of bought-in Niagara Pinot Gris, Chardonnay and Sauvignon Blanc, this citrus, peach sorbet and floral softie is a simple sipper, aperitif and seafood companion. Keep it simple. OK?
Buena Vista Vinicultural Society Sauvignon Blanc 2011 87
North Coast, California
336834 (v) $18.95
Not Cuba's Buenavista Social Club but some pretty upbeat swinging stuff all the same! Anjou pear, melon, guava and binned apples riff on a pleasant grapefruit zestiness. Easy on the nose and the palate al fresco.
Duckhorn Sauvignon Blanc 2012 90
Napa Valley, California
94375 (v) $31.95
It's a tad pricy but a thoroughbred of its genre – A Loire-style Sauv from Napa, where nothing comes cheap. Buttered toast, pineapples and slightly oaky vanilla. Not to be confused with Duck Pond Cellars Pinot Gris 2011 from the Fries family in the Willamette Valley, Ore. This 89-rated $18.95 is crisp and floral with orchard fruit and great sippability (is that a word?). (90).
Framingham Sauvignon Blanc 2012 89
Marlborough, S Island, N Zealand
606848 (v) $17.95
If you love ripe gooseberries, this is your wine! That plus the slightly stinky smells of nettles and wet earth make this a really intriguing dry white wine.
Rolly Gassmann Rotleibel de Rorschwihr Auxerrois 2007 90
AC Alsace, France
328872 (v) $20.95
The name's a mouthful and so's the wine and it's just subtly off-dry with interesting peach, honey and floral facets that call for duck magret, vegetable curries and room-temp Cambozola.
Billaud-Simon Les Vaillons 1er Cru 2009 91
AC Chablis, Burgundy, France
330175 (v) $35.95
Vibrant and oak-free showing classic steely mineral with the signature chalkiness and a hint of salinity from those famous Chablis fossil soils. Yet there are delicate green apple and peach nuances. Elegance is its middle name. Seafood, shellfish, elegant aperitif.
Cave de Saumur Secrets de Chai 2011 86
AC Saumur Blanc, Loire, France
322677 (v) $13.95
Chenin Blanc grapes, of course, with uber-gooseberry and lemon-apple orchard fruit temptations enhanced by a slight nuttiness and very correct crispy citrus acidity. Keep your own secrets.

Dr. Pauly-Bergweiler Riesling Kabinett 2011 89
Pradikatswein Bernkasteler Badstube, Germany
33407 (v) $21.95
A wonderfully tropical-style Riesling that still carries the famous minerality and slatiness of the Mosel, one of the world's great Riesling regions as well as a lush mango, papaya smokiness.
Attems Pinot Grigio 2012 89
IGT Venezia Giulia, Italy
707950 (v) $19.95
A richly textured Grigio with mouth-filling flavors of orchard fruit, citrus and melon. Brings to mind a well-made Soave from the not too distant Veneto. From the noble Attems family whose lineage dates back to the 12th Century in Friuli.
Abad Dom Bueno Godello 2010 90
DO Bierzo, Bodega del Abad, Spain
154302 (v) $15.95
Don't say you like dry wines if you're bluffing! This steely northern Spanish dazzler is almost Muscadet-like in its stony-steely, slatey purity. Sure there's a hint of pear, apples and minerals but what you need is oysters, fresh or smoked!

Rosé Wines:

Couly-Dutheil René Couly 2012 92
AC Chinon Rosé, Loire, France
323360 (v) $15.95
Lovely color, lightness of texture and elegantly dry, subtle berry flavors of wild strawberries, melon and rose petals are the hallmarks of a fine Cab Franc summer sipper or partners for salads, chicken or poached salmon.
Chateau d'Anglès 2012 90
AC la Clape Rosé, non-filtered, France
323386 (v) $15.95
Dry, fruity and elegant with complex nuances of apricot, apple, violets, blood oranges and peaches. Quite the mouthful from the Midi!
Domaine Corne-Loup 2012 87
AC Tavel Rosé, France
71209 (v) $17.95
From the famed Tavel district with caramel, apples, strawberry and savory herbal aftertastes, this is a great aperitif and partner for summer salads and roasted game birds.
Pierre Brigandat & Fils Brut Rosé 90
AC Champagne, récoltant-manipulant, France
340372 (v) $43.95
Grown and hand-made by the same family and expressive of an unusual intensity of blood orange, rhubarb, cherries and black raspberries – good value for an interesting take on Champers. Oh, and the color is a gorgeous orange-pink, too.

Dry Red Wines:
Angels Gate Mountainview Pinot Noir 2011 89
VQA Beamsville Bench, Niagara Peninsula, ON
131201 (v) $24.00
Top Aussie winemaker Philip Dowell personally trod some of the sweetly ripe Pinot fruit to make this bone-dry red. It was a good start: the result is a flavor symphony of beets, red plums, smoked meats, cassis and blueberry, too. Pinot heaven with duck, ham, or croque monsieur. Very good value.
Napa Cellars Cabernet Sauvignon 2010 87
Napa Valley, California
135145 (v) $25.95
Big, jammy and juicy and ready for your best burgers and spicy ribs! Easy drinking with blackcurrant, dark chocolate, vanilla and just a hint of sweetness to caress the casual palate. Classic California.

Pedroncelli Petite Sirah 2010 88
Dry Creek Valley, Sonoma County, California
686691 (v) $18.95
A wine to share with friends, from Club Ped, a family winery dedicated to quality and friendly relationships with its customers. This deep purple wine offers ripe cherry and dark chocolate with a spicy finish. There is nothing petite here. It has the structure to age for years. You might want to decant (i.e. aerate vigorously).
Sebastiani Merlot 2009 90
Alexander Valley, Sonoma County, California
672659 (v) $32.95
Like Chardonnay, Merlot is so good and easy to drink that marketers trash it (ABC and Sideways anyone?). However, well-made Merlot (that includes Chateau Petrus) is simply a delicious choice: cherries, currants, chocolate, licorice…
Marcillac Cuvée Réservée 2010 89
Vignerons du Vallon, SW France
714162 (v) $15.95
From local Fer Servadou vines grown in the scenic Aveyron valley on iron-rich clay known as rougiers, here's a meaty, smoky, rustic sour cherry, black plum and blueberry-tinged bone-dry red with aromas of bacon-salami and big tannins. Serve cheerfully with rare steaks, porcini or beef tacos. Fer, by the way, has 60 aliases and is also a component of Madiran, Gaillac, Bergerac and Cabardès.
Fabre Montmayou Reserva Malbec 2011 88
Mendoza, Argentina
261867 (v) $15.95
Doing what Argentina does best – Malbec, in this case a medium-bodied version of its often muscular signature grape. Black pepper, licorice, blackberry and violets lead the sensual charge, and who can resist? A kiss of French oak helps.
Casas del Bosque Reserva Pinot Noir 2011 89
Casablanca Valley, Chile
995068 (v) $16.95
A blast of mocha takes centre stage in this fine Pinot without overshadowing the earthy strawberry, ripe cassis, toasted hazelnut and silky tannins of the supporting cast. Great value!
Leasingham Winemakers Selection Bin 61 Shiraz 2009 90
Clare Valley, S Australia
448241 (v) $25.95
Ageable and yet enjoyable now, this hefty Shiraz would have tattoos if it were a person. No softie, it flaunts road tar, dark chocolate and a blast of raspberry-cherry and black plum fruitiness. So far so good. Enjoy with your best steaks.
Little Yering Pinot Noir 2011 87
Yarra Valley, Victoria, S Australia
188094 (v) $19.95
This Pinot made me think Gamay, as in Beaujolais. Nothing wrong with that: very silky and soft tannins with beetroot, Bing cherries, a hint of bubble gum and Kirsch. Easy drinking, easy price.
Robert Oatley Signature Series Shiraz 2010 90
McLaren Vale, S Australia
327387 (v) $18.95
Stylish is the single best descriptor: elegant rather than massive, lightly spicy with rich blueberry, bitter chocolate and bramble notes with silky tannins. Under a screw cap, natch. Serve with grilled beef, roast pork and herb-roasted chicken.
Coquard les Ceps dans le Schiste Rouge 2011 89
AC Morgon, Beaujolais, Burgundy, France
330035 (v) $17.95
Berry fruit aromas yield to whiffs of wood smoke, road tar, crushed black pepper and wet stone in this Gamay-driven cru Beaujolais. A core of crisp acidity gives freshness and bright flavors. Serve with BBQ, marinated or cured meats.
Chateau Balac 2009 88
AC Haut-Medoc, Bordeaux, France
336933 (v) $24.95
Neither masculine nor feminine but winsome in an understated, modern, polished manner that offers immediate claret-drinking pleasure, showcasing mulberry, cherry jam and hints of vanilla.
Chateau de la Grave Caracterè 2009 88
AC Cotes de Bourg, Bordeaux, France
224682 (v) $17.95
Taut, almost pungent still but poised for stardom, this young Merlot-Cabernet is complex – oriental spices, forest berries, black pepper and fragrant oak – and will reward aging for up to 10 years.
Chateau de Fontenelles Cuvée Notre Dame '09 90
AC Corbières, France
269522 (v) $16.95
Another super value from the Midi: aromas and flavors of ripe blackcurrant, gooseberry and raspberry from its Syrah grape provenance between Carcassonne and Narbonne beside the Pyrenees and the Med. Roast lamb, hip of beef and rib-eye beckon, right now.
Chateau de Ventenac Grand Reserve 2009 89
AC Cabardès, France
336255 (v) $17.95
Cabernet-driven, grown on rocky clay-limestone soils, this supple juicy red is really where Bordeaux meets Languedoc in terms of climate and style. It's wild, savory and herbal in the manner of the Midi, with its thyme, black olive, rosemary, lavender and cistus scrubland yet gifted with nuances of fresh berry fruits.
M. Chapoutier Belleruche 2011 91
AC Cotes du Rhone Rouge, France
328831 (v) $15.95
Rich raspberry and savory herbal notes as you'd expect from a good Rhone plus cherries licorice and pepper, the confluence of ripe Grenache and Syrah grapes handled by a premier wine family. With lamb chops and grilled duck.
Caldora Yume 2008 90
DOC Montepulciano d'Abruzzo, Italy
330217 (v) $20.05
Hail Sangiovese grapes or their clones, again, as the premium grapes of northern Italy with their seductive berry-spice, hints of new leather, chocolate, soft tannins and low acidity. Yume is Japanese for dream, the dream of this large and stellar co-op. Pizza, pesto, pasta.
Casamatta Sangiovese 2011 87
IGT Toscana, Italy
330712 (v) $14.95
Tuscan Sangiovese sporting espresso notes along with the black berry-cherry, tobacco leaf and garam masala complexity to take on a fine stew, cassoulet or smoky ribs.
Fontalpino 2010 89
DOCG Chianti Classico, Carpineta, Tuscany, Italy
275859 (v) $23.95
A tasty, tidy Chianti (no fava beans, thanks) with a slightly leathery, mildly tannic texture, focused fruitiness and minerality that calls for steak Florentine or at least bacon-wrapped filet.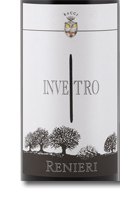 Renieri Invetro 2010 90
IGT Toscana, Castello di Bossi, Italy
330696 (v) $20.95
Savory, rich full-bodied, fruit-forward and good value. What else do you want for 20 bucks? A Super Tuscan (hence the IGT) made with Cabernet, Merlot and Sangiovese from the warmer south of the region. Now to 2018.
Quinta de Ventozelo Touriga Nacional 2009 91
DOC Douro, Portugal
657452 (v) $19.95
Blackberries leap from the glass, chased by black licorice and kirsch! Lovely concentration and smooth texture from Portugal's premium grape, Touriga. Very suave.
Cerro Añon Reserva 2006 90
DOCa Rioja, Bodegas Olarra, Spain
114306 (v) $17.95
Violets and lavender are in the mix, with bacony leatheriness and delicious wild berry fruit along with vanilla-chocolate and fresh raspberries. As delicious as it sounds. Suckling pig or roast lamb or anything BBQ.
Vizcarra Senda del Oro Roble 2011 90
DO Ribera de Duero, Spain
331249 (v) $17.95
Saddle leather gaminess and a fruit bowl of wild berries, spearmint, crushed minerals and silky tannins is just the overture. The main course is ripe red fruits and black licorice. From Spain's emerging Ribera del Duero hotspot, a wine for stews, roasts and kebabs.

Sparkling Gems:
Sue-Ann Staff Sparkling & Sassy Sparkling Riesling 2011 86
VQA Niagara Peninsula, Ontario
344622 (v) $27.95
From one of Ontario's premier young winemakers, a zesty, aromatic refreshing grapefruit-hued bubbly with its own persona of spring flowers, crushed stone and, most of all, fresh-picked apples. Traditional method, i.e. made like Champagne, with a second fermentation in the bottle.
Dopff au Moulin Cuvee Julien Brut 87
AC Cremant d'Alsace, France
641365 (v) $18.95
Bone-dry with a core of white grapefruit and lemon zest, hints of caramel and baked apples, this is a great value party tipple that's easy on the palate and the wallet. No geeky brow-furrowing allowed here.

Take me back to the top of the page, please!