(Hint: click on labels and photos for even more information!)


Value for money is what counts. You won't find any wines here that aren't worth buying. Feel free to scroll through this list and see everything we've been sampling but, if you're in a hurry (or very thirsty), you can just click on any of the following words to be whisked electronically to the category of your choice:
Everything WINE EXPRESS recommends is in the regular LCBO stores, unless marked (v) for Vintages stores, Boutiques, and Corners, or (c) Consignment, available by the case through the importing agent.
Call the LCBO's Infoline 416-365-5900 or go to www.lcbo.com for the store near you that has the wine. If your store doesn't have it, the manager will order in the wine at no cost and notify you.
Oh, and by the way, if you need a refresher on our rating system (the ratings are in red), just flip back to the main Wine Picks main page for a quick refresher – in helping you choose a refresher quickly!


Dry Whites:
Monte Tondo 2011 87
DOC Soave Classico, Veneto, Italy
311597 (v) $14.95
A ripe vintage with tropical notes of mango, pineapple and star fruit yet finely balanced with good acidity and a fresh, oak-free lightness. Spring in a glass!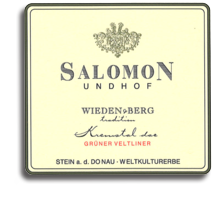 Salomon-Undhof Wieden & Berg Tradition Gruner Veltliner 2011 92
DAC Kremstal, Austria
670513 (v) $19.95
Slatey-mineral approach and white pepper, spicy-apple attack, as they say in the UK! Zippy acidity and freshness in a highly concentrated wine. Tons of plus points here for early enjoyment and exciting food pairings.
Chateau des Charmes Old Vines Riesling 2010 92
VQA Niagara Peninsula, Ontario
277228 (v) $16.95
Just over 1,000 cases produced but, oh, what a lovely, elegant, intense Riesling with flinty, lanolin, green apple, peach, nectarine, apricot and lime zest attributes. Mid-weight, drinking well now to 2020.
Fielding Estate Riesling 2011 88
VQA Niagara Peninsula, Ontario
251439 (v) $18.95
Quite Germanic in style with that special "petrol" note we keep hearing about. Stony-dry with mineral undertones and Granny Smith, Anjou pear and lemon drop aftertastes. Very nice!
The Hogue Cellars Genesis Riesling 2010 87
Columbia Valley, Washington State
309666 (v) $18.95
An intriguing note of barley sugar and tropical fruit in a dry and crisp Riesling that will delight most palates. A pretty, versatile food wine with Asian dishes and spring salads.
Wakefield Riesling 2011 89
Clare Valley, South Australia
301523 (v) $14.95
If you like fresh, lemony whites with a hint of baby powder, Granny Smith and chalky minerality, you'll love this. It's a crisp, no-brainer Riesling to celebrate the early days of spring!
Chateau des Charmes Aligoté 2010 91
VQA St David's Bench, Ontario
296848 LCBO $13.95
Aligoté is an elegant vinifera variety from Burgundy and the Bosc family have been its pioneers in North America since 1978. Crisp Granny Smith and Anjou pear flavors and austere minerality make it a great food wine. There's a little citrus, melon and waxiness that reminds me of a good Gruner Veltliner.

Pahlmeyer Chardonnay 2010 93
Napa Valley, California
147454 (v) $89.95
Super expensive and super well made, a classic Cal-Chard, silky and expressive with toasty buttery starters, a crescendo of pear-apple, and a floral-oaky finale. Nice acidity, too. Bravo!
Tangley Oaks Chardonnay 2010 90
Sonoma Coast, California
311589 (v) $21.95
In a simpler key, a Cal-Chard that has all the right boxes checked. Oak adequate, fruit beautifully ripe, acidity fine without being intrusive, balance long and harmonious. Enough said!
Spice Route Chenin Blanc 2011 90
WO Western Cape, S Africa
174623 (v) $16.95
Very good value. Buttery, vanilla, melon and hints of banana are the first offerings on the nose and palate. Then you'll encounter baked apple, citrus and minerals in the aftertaste. Delicious with chicken and delicate fish dishes.
Sols & Sens Laudun Blanc 2011 88
AC Cotes du Rhone-Villages, France
272435 (v) $14.95
Citrus on the tongue and spicy peach on the palate. Very appealing, with great intensity and fine melon notes through the long aftertaste. Serve with grilled white fish or chicken.
Anselmann Gewurztraminer Kabinett 2011 91
Pradikatswein, Pfalz, Germany
909697 (v) $14.95
Bright gold color, honeycomb and beeswax aromas and flavors, with citrus, roses and hints of ginger along with the expected lychee core for this grape variety. Try pork, Chinese food and simple sipping.

Dry Red Wines:
Pecchenino San Luigi 2010 90
DOC Dolcetto di Dogliani, Piedmont, Italy
303479 (v) $19.95
One of Italy's lesser known yet more charming grapes, Dolcetto delivers a new leather, black fruit, and hints of licorice and spicy lightness that could really make you a believer. Feathered game, roasted chicken, risotto.
Bertani Villa Novare 2011 90
DOC Valpolicella Classico, Veneto, Italy
678565 (v) $17.95
A perfect example of the light and cheery Valpoli-cella style, easy to understand, no brow-furrowing, total pleasure. Light cherry, smoky raspberry and black fruit with super-mild tannins. Now to 2016.
Chateau Cailleteau Bergeron 2010 88
AC Blaye-Cotes-de-Bordeaux, France
309138 (v) $17.95
Very good value! Highly regarded for this vintage and the long-term consistency of the property, with complex mocha, red fruit, silky tannins and hints of black tea and dark chocolate. Delish!

Chateau Fort-Lignac 2009 88
AC Haut-Medoc, Bordeaux, France
307264 (v) $17.95
Light to medium bodied for early enjoyment and quite food friendly, especially leg of lamb. There's a touch of vanilla bean and spice box here with licorice and anise to frame the red currant and black fruit core.
Chateau des Charmes Equuleus 2010 93
VQA St David's Bench, Ontario
319525 (v) $40.00
Paul Bosc's flagship red, a Bordeaux-style blend of 50% Cabernet Sauvignon, 25% Cabernet Franc and 25% Merlot is made only in great years. Aged in French Tronçais and Allier barrels, it's velvety-rich and layered with flavors of cassis, black cherry and dark chocolate. Enjoy for the next 10 years. Equuleus is the Little Horse constellation, best seen in September, the traditional start of harvest. Paul's other passion is raising Arabian horses, stabled at the family's home vineyard.
Mas des Bressades Les Vignes de Mon Pere Cabernet/Syrah 2009 90
Vin de Pays du Gard, France
712174 (v) $19.95
"My father's vines" says a lot about how the winemaker feels about this wine. Pride, responsibility and continuity: The Cab/Syrah blend is like a Bordeaux raised in the sunny south of France, and that's a good thing! Ripe, full, rich and satisfying.
Clos des Batuts 2009 88
AC Cahors, France
309310 (v) $14.95
Intense and interesting red from the deep Southwest to serve with the spring lamb. From a fifth-generation winemaking family using the best traditional Malbec grapes, it's balanced, intense and riveting. Serve with wild boar, game and fine roasts.
Castello di Querceto 2008 89
DOCG Chianti Classico Riserva, Tuscany, Italy
650754 (v) $27.95
Already very silky and almost but not quite ready to enjoy now, unless it's with a very rare steak Florentine. Packed with slightly sweaty, leathery-cherry, somewhat gamey taste triggers and ageable 8-10 years.
Poliziano 2009 90
DOCG Vino Nobile di Montepulciano, Tuscany, Italy
988055 (v) $25.95
Very good value in a trendy wine category. Does that sound possible? Sangiovese at its heart and the world at its feet, here's a dry, savory, tarry red that's ready to party, nicely balanced, ageable and fairly elegant.
Caparzo 2007 89
DOCG Brunello di Montalcino, Tuscany, Italy
579094 (v) $41.95
The classic red of Tuscany is long-lived and reliable, offering complex food-friendly layers of flavor and a sexy texture on the tongue to go with lamb stew, rare beef, pulled pork or tomato-sauced pizza.
Terre Nere 2006 88
DOCG Brunello di Montalcino, Tuscany
208462 (v) $34.95
Already showing a complex and intriguing set of earthy, woodsy and truffled flavors, here's a Sunday dinner wine to go with a richly sauced pasta or a fine roast. Drink or hold.
Barista Pinotage 2011 85
WO Western Cape, S Africa
172585 (v) $14.95
Another mocha taste-alike red from specially toasted barrels. Really. It's like drinking a cold espresso, if you like that sort of thing. Fun for the beautiful people.

Creekside Reserve Cabernet Sauvignon 2007 90
Queenston Rd Vineyard, VQA St David's Bench
662 (v) $34.95
Great aromatics on this maturing Cab, which spent lots of time in barrel, 31 months. There's raspberry, Kirsch, black cherry and allspice on the palate but I'm getting a little brettanomyces, that Band-Aid whiff of which a little goes a long way. It's a love it or hate it element for wine lovers.
Fielding Cabernet/Syrah 2010 90
VQA Niagara Peninsula, Ontario
258657 (v) $24.95
Spicy with dark chocolate, black cherry and red berry grace notes, here's a good example of what Ontario can do in a really good vintage (which it was!). Try to cellar this for a few years but don't feel guilty if you weaken! With preferably rare red meats.
Thirty Bench Red 2010 89
VQA Beamsville Bench, Niagara Peninsula, ON
320986(v) $24.00
Bordeaux on the Beamsville Bench… Certainly Right Bank with all that Cabernet Franc driving the Cab Sauv and Merlot. A good vintage and worth stashing a few away for a future fine stew or prime rib.
Duckhorn Cabernet Sauvignon 2010 93
Napa Valley, California
024190 (v) $74.95
Needs time, but this mega Cabernet is a broad-shouldered future contender. Elegant black fruit, especially black currants, black cherries and damson plums are at the core, attended by tobacco and toast notes from some lovely new oak and expected to be long-lived. Pair with prime rib, BBQ pork and roast lamb.
Franciscan Estate Merlot 2008 90
Napa Valley, California
067793 (v) $27.95
Leather, spice, raisins and plum pudding notes introduce this silky somewhat herbal red. Really food friendly and devoid of any aggressive tannins – i.e. enjoy right now!
Rutherford Ranch Old Vine Zinfandel 2009 88
Napa Valley, California
279828 (v) $19.95
Very Bordeaux-ish (from a very warm year in France!) and more elegant than many jammy versions of the California signature grape. Less residual sugar and a brighter, tastier, berry-chocolate Zin that's fruity-fresh for current enjoyment.
Cicchitti Gran Reserva Cabernet Sauvignon '04 90
Mendoza, Argentina
301465 (v) $21.95
A finely balanced Cab that benefits from some serious maturation time. The tannins are fully integrated and the cassis, blackberry and cherry fruit flavors can strut their stuff! Smoky ribs or roast leg of lamb, anyone?
Luigi Bosca Cabernet Sauvignon 2009 89
Finca El Paraiso, Maipu, Mendoza, Argentina
128629 (v) $17.95
From the Arizu family, a gamey, berry-chocolate marvel of Cabernet that you'll want to take home and adopt. A hint of mint and currants adds some complexity and it's ready to pour.
Trapiche Fincas Las Palmas Cabernet Sauvignon '07 88
Mendoza, Argentina
143206 (v) $16.95
There's a fragrant violet, crushed black pepper and bitter chocolate overture here and then it's on to the serious black fruit, forest floor, pencil lead stuff of good Cabs. Drink now with rare grilled red meats or hold a year.
Sol de Andes Reserva Especial Syrah 2008 87
Colchagua Valley, Chile
274159 (v) $17.95
A raspberry core with bacony, gamey, spicy outliers and a bright acidity that makes this a fine food-friendly, good value red.
McPherson Basilisk Shiraz/Mourvedre 2010 90
Central Victoria, Australia
289926 (v) $18.95
Very good value in a Rhone-style red blend that most people really enjoy. Cherry, raspberry, spice box and pencil lead intertwine here with happy results for early enjoyment with pasta, pizza, BBQ.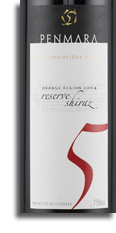 Penmara Reserve Shiraz 2009 91
Orange, New South Wales, Australia
912782 (v) $17.95
Fresh, clean and expressive of Shiraz as a single grape variety with its black pepper and raspberry signature. Medium-bodied and nicely balancing the fruit, tannins and acidity. Well made. The Shiraz 2009 from Schild in the Barossa, 066555 (v) $28.95, is a more beefy, blueberry-tinged red with good depth and flavors (88).
Loveblock Pinot Noir 2011 90
Central Otago, South Island, New Zealand
313924 (v) $28.95
Is this like writer's block? Just wondering. Smoky-toasty and full of sweetly ripe red cherries and red raspberries with a hint of mocha, it's even biodynamic. From celeb winemaker Kim Crawford and low in sulfur for allergic folks.
Sileni The Plateau Pinot Noir 2011 89
Hawkes Bay, North Island, New Zealand
132142 (v) $17.95
Better value, this Pinot has earth and vanilla grace notes alongside the fresh cherry-raspberry and red currant fruit core. I'm thinking poached salmon here.
Allegro Con Spirito Enebral 2009 89
DO Toro, Spain
305565 (v) $15.95
Funky, gamey, leathery and lovable, here's a silky, rounded red with oaky, toasty subtleties and yet vibrant red and black fruity liveliness for enjoyment now. Think suckling pig, pork roast, pasta and meat sauce.
Bodegas Balbas Ardal Crianza 2005 91
DO Ribera del Duero, Bodegas Alitus, Spain
167601 (v) $16.95
Fine tannins and silky texture tempt you through the door. Then, blueberry, raspberry, black cherry and strawberry notes completely sell you on this finely crafted vintage from the warm northern region that's really hot with wine fans.
Palacios Remondo La Montesa 2009 92
DOCa Rioja, Spain
674572 (v) $17.95
Garnacha and 30% Tempranillo are the drivers of this expressive, delicate Rioja. Made by renowned Alvaro Palacios using the most planet-friendly methods, it's a wine that steps lightly on the earth and on the palate!
Tarima Hill Monastrell 2009 89
DO Alicante, Bodegas Volver, Spain
310169 (v) $19.95
Savory with herbal notes of the garrigue undergrowth of the Mediterranean coast, here's a rich spicy, floral red with hints of chocolate and licorice. Delicious and well priced!

Sparkling Gems:
Ayala Majeur Brut 92
AC Champagne, France
4143 (v) $48.95
Green apple, Granny Smith on the attack with honeyed, beeswax layers of secondary flavors and a yeasty aftertaste that makes you want another sip or three. Elegant and well priced. France – Champagne's largest market – is drinking fewer bottles. Sales for France and in the 27-country European Union are down 5%. Time to drink to the future!

Louis Bouillot Perle d'Ivoire Brut Blanc de Blancs 90
AC Cremant de Bourgogne, Burgundy, France
48801 (v) $18.95
Tasty value! A real alternative for the true-blue Champagne fan on a budget. Toasty and complex with crisp apple acidity and a fine core of mineral-leesy mid-palate finesse.

Take me back to the top of the page, please!