(Hint: click on labels and photos for even more information!)


Value for money is what counts. You won't find any wines here that aren't worth buying. Feel free to scroll through this list and see everything we've been sampling but, if you're in a hurry (or very thirsty), you can just click on any of the following words to be whisked electronically to the category of your choice:
Everything WINE EXPRESS recommends is in the regular LCBO stores, unless marked (v) for Vintages stores, Boutiques, and Corners, or (c) Consignment, available by the case through the importing agent.
Call the LCBO's Infoline 416-365-5900 or go to www.lcbo.com for the store near you that has the wine. If your store doesn't have it, the manager will order in the wine at no cost and notify you.
Oh, and by the way, if you need a refresher on our rating system (the ratings are in red), just flip back to the main Wine Picks main page for a quick refresher – in helping you choose a refresher quickly!

Dry Whites:

Domaine de la Vieille Cure 2015 89
AC Muscadet Sevre & Maine Sur Lie, Loire, France
469775 (v) $13.95
Green and flinty and best served with lobster, crab and shellfish, here's a dry as a bone mineral-driven beauty from France's Atlantic coast. There's some complexity from aging on the spent yeasts to complement the stony, slate, pear and citrus profile. Enjoy now and don't bother cellaring.
Jean-Max Roger Cuvee C.M. 2014 91
AC Sancerre Blanc, Loire, France
196667 (v) $27.95
Upriver from Muscadet, from Sauvignon grapes, this rich, silky white weighs in with a ton of orchard fruit, melon, tangerine and peach flavors in a light-medium body with hints of smoky flint and grassiness. Drinking well now.
Le Grand Ballon Sauvignon Blanc 2015 88
IGP Val de Loire, France
469593 (v) $13.95
Grapefruit, lime and tropical fruits on the nose, blackcurrant grapefruit and peach on the palate, here's a great value Sauvignon to drink young with seafood, oysters and as an aperitif. From a progressive and modern small family winery.
Dashwood Sauvignon Blanc 2015 90
Marlborough, South Island, New Zealand
465989 (v) $18.95
Yes, it has all the cat pee on a gooseberry bush that a Kiwi Savvy lover could wish for… Herbaceous to a fault with lashings of juicy ripe tropical fruit, cleansing grapefruit acidity and great drinkability. A superior quaffer indeed.
Stone Town Sauvignon Blanc 2015 91
WO Darling, South Africa
456012 (v) $14.95
True to its name, this is one stony Sauvignon, restrained, austere and the antidote to tropical Dashwood! Sure, there's some ripe fruit but the tone is crisp, aromatic and grassy where no cats have trodden.
Rabl Langenlois Gruner Veltliner 2015 90
DAC Kamptal, Austria
377457 (v) $14.95
Racy, taut and high-strung (your typical Gruner grape variety!) like a delicate fruit cocktail starring limes, lemons, banana and especially white grapefruits. Still a baby wine but has good bones and great lungs! Rudolf Rabl is the proud father!
Rockway Vineyards Unoaked Chardonnay 2015 90
VQA Twenty Mile Bench, Niagara Escarpment, ON
483891 (v) $14.95
Clean, elegant and very food friendly, as is the duty of any unoaked Chard! Quite floral and fresh with a simple pear-melon motif that carries from nose to tail. Good value for everyday enjoyment from this golf-course-winery and plays long and straight.
Ironstone Chardonnay 2015 91
Lodi, California
355776 (v) $17.95
In California, this would be a shoo-in for beauty queen or cheerleader. Balanced, vibrant, full of life and vitality and ready to party! A crowd-pleaser that's very good value at $18 with ever-popular vanilla, oak and apple-citrus-mango fruitiness. What's not to like?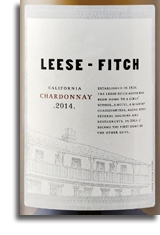 Leese-Fitch Chardonnay 2014 90
California
478826 (v) $19.95
On the nose, there's exotic marzipan and tropical treats like tangerine papaya/mango. On the tongue, there's generous fruit with enough balancing lemon-lime citrus acidity. The wine's midweight, lightly oaked and just feels bright and flavorful.
Sterling Vineyards Oak Knoll Chardonnay 2014 88
Napa Valley, California
478891 (v) $29.95
Out of this world – you actually get to the winery on an aerial tramway! – and larger than life somehow, this wine is seriously cool, from one of Napa's coldest microclimates. Ripe, sweetly oaky with flavors suggesting lemon curd and golden apple and vanilla. Bazinga!
Michele Chiarlo Le Marne 2015 89
DOCG Gavi, Piemonte, Italy
228525 (v) $16.95
Influenced by the Mediterranean and the mountains, made from Cortese grapes, showing citrus, minerals and bright acidity around a core of delicately scented tree fruit, melon and spring flower notes. Food friendly and versatile.
Cave Vinicole du Vieil Armand Riesling 2015 91
AC Alsace, France
205807 (v) $19.95
From France's most famous white wine region bordering Germany, here's a superb Riesling that's dry, rich and supple. Made by a co-op of 110 growers at the sunny southern end of the Vosges Mountains, its steeliness is tempered by a lovely apple-pear fruitiness and citrus crispness.
Vineland Estates Gewurztraminer 2015 91
VQA Niagara Peninsula, Ontario
434779 (v) $17.95
Wonderfully spicy, especially fresh white pepper, light, silky, lychee-fruit with baked apple and ginger, and refreshingly dry. Alsace-inspired elegance and great for gentle curries.

Dry Red Wines:
Chateau des Charmes Gamay Noir Droit 2015 92
VQA St David's Bench, Niagara on the Lake, ON
346742 (v) $17.95
Eat your heart out, Beaujolais! Paul Bosc developed the Gamay Droit clone here in Ontario and lucky for us: the wine is elegant, earthy, black cherry-infused and smoky-spicy, born to enjoy with BBQ, roast pork, and anything with mushrooms. Another estate-grown wine from Chateau des Charmes, the Cabernet Franc 2015, LCBO 162602, $14.95, is an ageable example of one of the most successful grape varieties grown in Ontario (90).
Babich Black Label Pinot Noir 2014 89
Marlborough, South Island, New Zealand
465963 (v) $24.95
If you like raspberries and dark chocolate, you'll love this Pinot. Along with the hints of cola, baking spices, licorice and a touch of cassis, too. Ready to go with roasted poultry or salmon on the Barbie, it's a middleweight champion of a wine.

Rosewood Select Series Merlot 2013 90
VQA Niagara Escarpment, Ontario
211896 (v) $19.95
There's a tasty hint of tomato leaf in the complex aromatics that encompass black plum, prune and raspberry. The texture is chewy and bordered by firm tannins that showcase red fruit and hints of dark chocolate. Good value to drink or hold.
Rustenburg Merlot 2014 90
WO Simonsberg-Stellenbosch, South Africa
404194 (v) $19.95
From one of South Africa's oldest and best wineries, here's a calling card Merlot whose drinkability is hard to resist. Think bitter chocolate, red berries, mocha and warm earth and then think roast lamb and fancy hamburgers. That's spring cooking solved!
Mojo Cabernet Sauvignon 2013 88
Rockbare, Coonawarra, South Australia
383539 (v) $17.95
Seamless fresh mint, herbs, blackcurrant and briar notes on the nose. On the palate, there's a symphony of cranberry, blackcurrant, cassis, almond, and chocolate. The framework is oak and cedar with silky tannins. This Mojo's really working!
Chateau de Lussac 2009 91
AC Lussac-Saint-Emilion, Bordeaux, France
469494 (v) $36.95
Merlot driven like most reds on the right bank, the St-Emilion side of the Gironde, here's a silky-ripe claret with elegant suggestions of mulberry, black cherry, cassis and pencil lead adroitly balanced by subtle acidity and soft tannins. Now to 2024.
Chateau Larose-Trintaudon 2012 92
AC Haut-Medoc, Bordeaux, France
297945 (v) $24.95
From a huge (190ha) estate close to Chateau Latour, this Left Bank wine's still a baby. The precise structure needs time to shed its new oak and allow the black cherry and cassis fruit to shine through. Decanting is recommended before serving with roasts, stews and grilled fish.
Cantele Primitivo 2015 87
IGT Salento, Puglia, Italy
473165 (v) $14.95
A light, elegant style of Zinfandel (sorry, Primitivo! Make that Crljenak Kasteljanski, originally from Croatia and then on to Zin fame in California) fruity and easy drinking with less alcoholic-tannic clout grown in the heel of Italy. Shows velvety tannins, sour cherries and ripe prunes. Great value party favorite.
Susana Balbo Signature Cabernet Sauvignon 2014 91
Uco Valley, Mendoza, Argentina
260919 (v) $19.95
Almost imperceptible oak, hints of black olives, mocha, tobacco leaf and cedar, sweet tannins and ripe red berry fruit. Really nicely made wine that's delicious to hold or enjoy now with beef, pork, lamb, game birds, and cream-based sauces.
Big Bat
Speaking of Argentina, another nice wine from the Uco Valley is La Mascota Cabernet Sauvignon, $13.95, deep ruby; Bing cherry and dried plum aromas with wet earth and stony mineral notes; smooth and full with black cherry, currant and cedar nuances (90).
But the Mascota I really want is called (honestly) Big Bat! Actually, that's what the Blue Jays want!
Vina Cobos Felino Malbec 2015 91
Mendoza, Argentina
118067 (v) $19.95
From the famed consultant Paul Hobbs' own vineyard, here's cola, chocolate, vanilla and oodles of dark red berry fruit with a whiff of fresh mint. The signature Malbec grape variety of Argentina never had it so good!
Fabre Montmayou Reserva Cabernet Sauvignon 2014 90
Mendoza, Argentina
261891 (v) $18.95
Hand-picked and given French oak aging to showcase a lovely range of flavors, like cassis, blackberries and crushed black pepper with a whiff of capsicum and menthol. Delicious! Serve now with grilled meats and strong cheeses.
Zuccardi Q Malbec 2013 90
Uco Valley, Mendoza, Argentina
723478 (v) $19.95
Subtly oaked and slightly rustic as intended by the winemaker. Aromas of violets and baking spices and red berries. On the palate, blueberries, black olives, red cherry and vanilla. Enjoy now to 2021 with BBQ and fine grills.

Monterra Shiraz 2014 88
McLaren Vale, South Australia
477059 (v) $17.95
Made from Australia's flagship red grape and carrying the banner high! Smells of black cherries, licorice, blueberries and blackberry jam with a waft of sweet baking spice. The integrated flavors are rich and lingering. It might be Syrah in the rest of the world, but there's nothing like Aussie Shiraz!
Penfolds Bin 2 Shiraz/Mataro 2014 88
South Australia
468629 (v) $24.95
Violets, vanilla, plums and cloves on the nose lead into a complex, satisfying spicy-savoury Rhone-style palate of raspberry, smoke and dark chocolate. Mataro, aka Monastrell or Mourvèdre, was introduced the 1830s and often used in fortified wines. Widely planted in the Barossa Valley.
Ferraton Pere & Fils Samorens 2014 90
AC Cotes du Rhone, France
168708 (v) $15.95
Speaking of the Rhone, welcome blackberries, raspberries, blueberries and licorice on the nose here. Taste spices, herbs, earth, strawberries and leather with crushed black pepper notes, too. Great intensity of flavor. Elegant and bright.
Lavau 2014 88
AC Vacqueyras, Rhone, France
104927 (v) $25.95
Soft, easy drinking Grenache-based quaffer with berry fruit, mild acidity and the gentlest tannins. Very aromatic and fruity, with come-hither notes of red cherry, wild strawberry and ripe raspberry, with peppercorn and cola. Fleshy, chewy with a tar-smoke note on the finish. Crowd pleaser!
Chateau des Aladeres Selection Vieilles Vignes 2013 89
AP Corbieres, France
431726 (v) $14.95
Robust, fruit-forward with dark chocolate, spice and leafy tobacco notes and a touch of blackberry jam. Syrah, Carignan and Grenache do the heavy lifting here as in most of the Languedoc, and thank goodness for that! Crowd pleaser!
Chateau Peyros Tannat/Cabernet Franc 2011 87
AC Madiran, France
208249 (v) $16.95
From the deep southwest of France, a rich concentrated, tannic classic with a core of local Tannat grapes. Robust, earthy, tannin-driven, showing notes of new leather, black cherries, smoke and earth notes. Best with spicy ratatouille, beef sausages and marinated lamb skewers.
Basciano 2013 87
DOCG Chianti Rufina, Tuscany, Italy
68163 (v) $15.95
Inviting smells of brand new leather, cracked walnuts and ripe red berries usher in this bright and earthy easy-drinking wine with its flavor notes of dark berries, underbrush, damp soil and cloves. Salute!

Sparkling Gems:

Pol Roger Vintage Brut 2006 93
AC Champagne, France
411793 (v) $95.95
The Champagne of Sir Winston Churchill, who named his racehorse Pol Roger, this bubbly is a true thoroughbred: There's an elegant complexity and zest that's compelling and edgy. The razor-sharp acidity cuts easily through the orchard fruit, toasted brioche and slatey mineral aromas and preps the palate for cherry compote, Granny Smith apples and Key limes on the palate. For that special anniversary or lottery win!
Joseph Cattin Brut Rosé Traditional Method 89
AC Cremant d'Alsace, France
264572 (v) $19.95
From the far northeast of France, here's a dry and delicious sparkler that's an embrace of ripe strawberries and fresh-cut lemon with a nod to new-baked patisserie, especially apple pie! Well priced and worthy of a place at your ritziest dinner party.
Domaine Poulet & Fils Tradition 90
Methode Dioise Ancestrale, AC Clairette de Die, France
460758 (v) $17.95
Peach, apricot, pear and baked apple vie for centre stage in this ancient sparkler from the high, cool Die above the Rhône made from mostly Muscat and some Clairette grapes. There's a touch of toasted hazelnut, flowers and cloves on the palate. Tradition has it that Gallic tribes discovered the natural bubbles after leaving bottles in cold rivers over the winter. That would interrupt any unfinished fermentation, allowing the spritz to resume in warm spring weather. Makes sense!

Sweet Dreams:
Inniskillin Cabernet Franc Icewine 2014 92
VQA Niagara Peninsula, Ontario
149963 (v) 200mL $54.95
Black cherry and maple-walnut are the easel for this masterpiece in artful shades of dusky pink. Fragrant and lingering with lush depths of vanilla, baking spices and Kirsch. Unusual for an Icewine in its attractive rosy hue and makes for a great gift.
1792 Small Batch Kentucky Straight Bourbon Whiskey 92
Barton Distilling
208918 (v) $49.95
Named for the year Kentucky became a state, this exceptional Bourbon goes well with an ice cube and just a splash of water. Butterscotch, praline, custard cream and caramel-vanilla start to show, especially after the bottle's been open a couple of days!
Camus Elegance XO 94
AC Cognac, France
79285 (v) $216.95
A suggestion for your lottery winnings: A selection of eaux-de-vie from all six of the Cognac crus offering dazzling palate of apricot and citrus fruit riffing with honey, dark chocolate, toasted almond and hazelnut. Hints of oak and vanilla emerge in the ethereal aromatic finish.
Take me back to the top of the page, please!