(Hint: click on labels and photos for even more information!)


Value for money is what counts. You won't find any wines here that aren't worth buying. Feel free to scroll through this list and see everything we've been sampling but, if you're in a hurry (or very thirsty), you can just click on any of the following words to be whisked electronically to the category of your choice:
Everything WINE EXPRESS recommends is in the regular LCBO stores, unless marked (v) for Vintages stores, Boutiques, and Corners, or (c) Consignment, available by the case through the importing agent.
Call the LCBO's Infoline 416-365-5900 or go to www.lcbo.com for the store near you that has the wine. If your store doesn't have it, the manager will order in the wine at no cost and notify you.
Oh, and by the way, if you need a refresher on our rating system (the ratings are in red), just flip back to the main Wine Picks main page for a quick refresher – in helping you choose a refresher quickly!

Dry Whites:
Casa Do Arrabalde Avesso/Alvarinho/Arinto 2014 87
Vinho Regional Minho, Portugal
429324 (v) $14.95
Very crisp, fresh green apple and citrus flavors wake up your nose and palate thanks to the Arinto and Alvarinho grapes grown close to the Douro River deep in Vinho Verde country. Light, lively and refreshing as a spring day (coming soon!).
Jaspi Blanc 2014 89
DO Terra Alta, Coca i Fito, Spain
439570 (v) $19.95
Speaking of citrus, this Spanish contender offers lemon zest, floral notes and just a hint of oak, too. It's a lovely wine with a fabulous label that would look great on the tables for the spring wedding party!
Flat Rock Riesling 2014 90
VQA Twenty Mile Bench, Niagara Peninsula
43281 (v) $16.95
Just lightly off-dry in a vibrant Mosel style, complex and elegant with flower petal nuances underscored by stony minerality, touch of apricots and superbly balanced fruity acidity. Close your eyes and think of Germany!
St. Urbans-Hof Nik Weis Selection Urban Riesling 2014 88
Mosel, Germany
184051 (v) $18.95
Speaking of Germany and the Mosel, the vine clone grown (and harvested) by the highly regarded Nik Weis is the preferred choice for Riesling by the best vineyards in Ontario. Here, just off-dry, it displays a touch of nectarine, ripe peach and a hint of papaya with a racy edge of lime-lemon acidity
Dr. Pauly-Bergweiler Riesling 2014 89
QbA Mosel, Germany
596601 (v) $14.95
With a touch more honeycomb and apple blossom aromas and flavors, this long-time favorite always delivers pleasure and value, a steal at the price as an everyday sipper with or without food.

Villa Maria Cellar Selection Sauvignon Blanc 2015 90
Marlborough, S Island, New Zealand
974527 (v) $19.95
A throwback in style to the days when Kiwi Savvy famously exploded onto the world's appreciative palates like gooseberries, fresh-cut grass and grapefruit on steroids! Enjoy now until you've finished the bottle!
Jean-Max Roger Cuvee Les Caillottes 2014 92
AC Sancerre, France
65573 (v) $27.95
Named for the Caillottes, the Jurassic era rocks that litter the clay-limestone local Loire vineyards, the terroir of the ancient Sauvignon Blanc vines that yield this steely, fruity-fresh wine. Yellow plum and grapefruit notes lead the chorus of citrus-tinged flavors. Ageable but best enjoyed now with roasted poultry, poached salmon, or on its own, lightly chilled.
Pierre Sparr Reserve Gewurztraminer 2014 90
AC Alsace, France
747600 (v) $18.95
One of the most aromatic and spicy wines out there, Gewurz (a signature wine of Alsace) is a dream pairing with Asian and Oriental dishes. The lychee, rose petal and white grapefruit notes blend harmoniously with anything hot, spicy and fragrant.
Fielding Gewurztraminer 2013 92
VQA Niagara Peninsula, Ontario
146753 (v) $18.95
This off-dry Canadian Gewurz, if anything, outdoes the Alsace. If not in elegance, certainly in intensity and impact, in a good way. There are notes of ginger, the classic lychee and nectarine-grapefruit nuances. Quite delicious, balanced and more-ish!
Di Lenardo Pinot Grigio 2014 88
IGT Venezia-Giulia, Italy
173328 (v) $16.95
This typically pinkish-hued white from northeast Italy delivers light and refreshing pleasure as an apertif or with grilled fish or poultry. There's a stony lime zest and apple charm here. Very good value from Friuli.

Peninsula Ridge Barrel Aged Chardonnay 2014 89
VQA Beamsville Bench, Niagara Peninsula
211490 (v) $15.95
The toasty oak-aging rounds out a fine citrus acidity with a touch of butterscotch and brioche. Very fine Chardonnay for a fair price. Ageable but can be enjoyed right away with poultry and richly sauced fish dishes.
Henry of Pelham Family Tree White 2012 89
VQA Niagara Peninsula, Ontario
251116 (v) $17.95
With a swirl of tropical apricot and melon elegance and a crisp core of white grapefruit, here's a nicely aromatic yet refreshing sipper to enjoy any day. This family tree keep delivering affordable winners.
Beringer Chardonnay 2014 88
Napa Valley, California
084988 (v) $22.95
A hefty full-bodied white with some power and flavor intensity: classic California ripe pear-apple Chard nuances and the toasty oak is just nicely balanced for optimal food-friendly enjoyment.
Ironstone Chardonnay 2014 87
Lodi, California
355776 (v) $17.95
Light, fresh and packed with vanilla, toast and brioche notes over top of some serious peach, green apple and citrus for the finale. Terrific value for easy enjoyment.
Kistler McCrea Vineyard Chardonnay 2013 94
Sonoma Mountain, California
353706 (v) $120.95
A ton of money and a ton of wine. Almost too much for many tasters to handle. A glass is often enough, but what a glass! Incredibly intense in stone fruit, yellow fruit, vibrant minerality, oaky toastiness and a wealth of voluptuous floral aromatics. It's a handful, all right and should be served with the dishes that you'd normally pair with big red wines. It'll be unforgettable.

Dry Red Wines:
Jonata Todos Red 2011 92
Santa Ynez Valley, Santa Barbara County
218941 (v) $79.95
For the ravenous collectors, a California cult wine at a do-able price. Kin of Screaming Eagle, sort of, and actually a super mongrel red (Syrah, Cabernet, Grenache, Sangiovese, Petit Verdot and Merlot – todos does mean all in Spanish). A small lot wine from the Screaming Eagle people, for what that's worth, it's actually a quite lovely tarry, blackberry, coal-nuanced, jammy, brambly red with some elegance. Best enjoyed in 2020 with anything grilled, roasted or bbq-ed.
Brandlin Estate Cabernet Sauvignon 2012 91
Mount Veeder, Napa Valley
340513 (v) $54.95
Back to the Full Monty 100% Cabernet Sauvignon from this revered Napa pioneer family: rich, fruity, ripe mulberry, star anise, dark chocolate, cedar, toasty oak, mild tannins and forest floor nuances. From mountain vineyards, worked by hand, old vines. What's not to like here? Now through 2025.
Frog's Leap Cabernet Sauvignon 2013 91
Rutherford, Napa Valley
932400 (v) $83.95
Big, round, full, vibrant and taut: my first tasting notes on this organic, dry-farmed contender. The main act is a small symphony of chocolate truffle, iron filings, graphite, ripe cherry and that magical Rutherford Dust character everyone talks about. Racy and ready to go with your finest red meat dishes.
Joseph Phelps Cabernet Sauvignon 2012 93
Napa Valley, California
189795 (v) $106.95
From an icon of California, Joe Phelps, who died in 2015 after a half century of major wine innovation: the classic Bordeaux five-grape blend in his Insignia, Rhone-inspired Syrah wines and wonderful Burgundy-style Chards and Pinots. Taste the berry and chocolate here with a hint of black licorice, precise, supple tannins and a wisp of fine oak.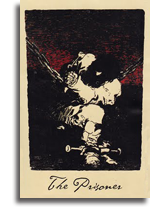 The Prisoner 2014 89
Napa Valley, California
104299 (v) $49.95
From a spin-off of the famed Ravenswood winery where Jen Beloz worked with Zin specialist Joel Peterson, this is a good Zin with a really weird label from an innovative operation owned by Quintessa family Huneeus. The grapes come from literally dozens of quite terrific growers, mostly original Italian immigrants, and the wine is smooth rich, full, smoky, jammy with hints of black tea, and delicious. Pizza, pasta, pork chops.
Shafer Merlot 2013 92
Napa Valley, California
346262 (v) $94.95
Paul Giamatti and the movie Sideways did a lot of damage to the image of Merlot. But all is forgiven! Shafer has always ranked high among wine aficionados and this is another winner. Rich dark chocolate naps the tongue, blueberry fruit refreshes it, and wood smoke, pipe tobacco and minty menthol complete the welcome. Gorgeous, expensive, collectible.
Storybook Mountain Mayacamas Napa Zinfandel 2012 91
Napa Valley, California
682989 (v) $69.95
Big red fruit, new leather, and gorgeous brambly fruit nuances greet the palate. Not your average crowd-pleasing easy-drinking Zinfandel. More of a connoisseur's choice with tons of elegance and complexity. Smooth and delicious to enjoy now to 2015.
Paul Hobbs Pinot Noir 2012 91
Russian River Valley, Sonoma County
119081 (v) $68.95
From flying winemaker Paul Hobbs' own vats, tanks and barrels. Not from one of his many international clients' supplies: a Sonoma Pinot that would never be taken for a Beaune Pinot Noir. And that's not a criticism. His Cal wines have muscle and sinew as well as elegance, spicy, fruity and rich in flavors.
Ridge Three Valleys 2013 92
Sonoma County, California
652875 (v) $35.95
Another iconic name from the Sunshine State and a hallmark for fine Zinfandel, in this case the state's signature grape blended with some Carignane, Petit Sirah, and Alicante Bouschet, to good effect. Berries, brambles, spices, hints of chocolate, soft tannins and a lovely ripeness of fruit makes it easy, fun drinking.
Rodney Strong Brothers Ridge Cab Sauvignon '12 92
Alexander Valley, Sonoma County, California
405209 (v) $99.95
From a consistent producer with a name for value, this is a high-end, small-lot special that's worth a look. Just 1,520 cases, produced and it's a doozer. It makes the term hand-crafted look clumsy. Individual grape attention, more like. Chocolate, berries, vanilla, licorice, forest floor, sweet creamy oak and mild tannins all line up on the palate. A keeper if you have the will power!
J. Lohr Hilltop Cabernet Sauvignon 2012 90
Paso Robles, California
686584 (v) $46.95
Fresh, lively, well priced and brimming with tasty bramble jam and sweet cherry-plum notes along with wood smoke and bitter chocolate nuances. Can't be bad! From a Cal family with top-notch credentials and stellar skills. Carnivores will love this wine. Now to 2027.
Henry of Pelham Family Tree Red 2013 90
VQA Ontario
247882 (v) $18.95
There's a little bit of Rhône meatiness with crushed black pepper and plum-prune fruitiness that comes straight from the Syrah grape core of this delicious local product. The oak is nicely understated, allowing the savoury, slightly musky red fruit notes to bask in the balanced acidity that makes for food friendliness.
Ridgepoint Ripasso Merlot 2011 89
VQA Twenty Mile Bench, Niagara Peninsula, ON
270488 (v) $19.95
Italian-style, the young fermented wine is aged (or re-passed) over dried Merlot grape skins to add extra depth and weight. The result is an attractive persona of black berry fruitiness, hot chocolate, vanilla, and spices. Layers of black licorice, savoury herbs and white pepper complete the package. Perfect with roast pork, pizza, pasta.
Clos de Los Siete 2012 91
Uco Valley, Mendoza, Argentina
622571 (v) $23.95
Iconic red from uber-wine consultant Michel Rolland and six pals, this is European wine reborn in South America, absorbing the luminous sunlight of the high Andes in its pampered Malbec, Merlot, Cabernet and Syrah grapes. The resulting cassis, blackberry and black cherry notes carry overtones of spicy dark chocolate and fine-grained oak with supple tannins. Ethereal elegance.
Sister's Run Cow's Corner Grenache/Shiraz/Mataro 2014 87
Barossa Valley, South Australia
346510 (v) $16.95
Black plum, mulberry and cherry aromas and flavors lead into cinnamon, clove and fresh-tilled earth tones. There's a chocolate ganache mid-palate and a juicy brambly finish. And then you pour another glass! The "Sister" is winemaker Elena Brooks.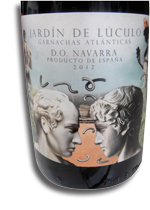 Jardin de Luculo 2012 90
DO Navarra, Spain
438655 (v) $23.95
Clean, elegant, spicy and savoury with a magical vein of wild strawberry and blackberry fruit, a nice fleshiness to the texture, and a finesse that comes from this cooler region of Spain. Check out the buns on the guy in the garden.
Chateau Haut-Monplaisir Malbec 2012 90
AC Cahors, France
673590 (v) $17.95
From an often overlooked southwestern region of France, here's a powerful alternative to spending triple on a Chateauneuf from the Rhone. Opulent is the word that comes to mind, even for under twenty bucks. Black plums, smoke, rich tannins and berry compote drive the flavor profile and the tannin structure is precise and silky. Huge value.
Finca El Origen Gran Reserva Malbec 2013 90
Vista Flores, Uco Valley, Mendoza, Argentina
65425 (v) $19.95
A solid 90-pointer from Mendoza packing savoury herbs and spices along with intense berry-meaty flavors, almost brooding in its intensity and aimed at the nose to tail carnivore lurking inside you. Now to 2025 and should be decanted to breathe before serving.
Chateau Mamin 2009 89
AC Graves, Bordeaux, France
444281 (v) $21.95
A juicier version of claret with graphite and toasty-brioche oakiness and a fleshiness on the palate that suggests pairing with roast duck breast, turkey or a casserole. Midweight and starting to drink beautifully although it has a decade of staying power.
Vizcarra Senda del Oro Roble 2012 90
DO Ribera del Duero, Spain
331249 (v) $18.95
Silky, chocolatey and a delicious blast of blueberry, blackcurrant and wild strawberry fruitiness in your nose and mouth, cosseted as usual in most Spanish reds by careful aging in toasty new American oak barrels with vanilla and black licorice aftertastes.

Pretty in Pink:

Caves d'Esclans Whispering Angel Rosé 2014 90
AC Cotes de Provence, France
325076 (v) $25.95
Peach, raspberry and wild strawberry nuances greet you on the nose and are echoed on the palate along with nectarine and floral notes. The property, close to the Mediterranean near Cannes and St Tropez, is noted for its ancient Grenache vines and its wines are favorites among the Cote d'Azur jet set.
Sparkling Gems:
Henriot Souverain Brut 94
AC Champagne, France
959643 (v) $62.95
One of my personal favorite Champagnes is back! There's a depth and elegance to Burgundy/Champagne powerhouse producer Henriot that's unforgettable: wild strawberry, toasted hazelnuts and Meyer lemon – that's just the aromas. The layers of creamy flavors include grilled toast and fresh-baked bread, Granny Smith apple, lime zests and a lick of dried cherries. Simply delicious and great value. For great (or small) occasions.
Cave de Lugny Brut Rosé Cremant de Bourgogne 88
Methode Traditionnelle, AC Burgundy, France
297846 (v) $19.95
Pretty in pink and pretty good value and flavor. Made like Champagne, aged on the lees in the individual bottle after the second fermentation, it's light and fruity and will partner with your baked or poached salmon like Fred with Ginger.

Take me back to the top of the page, please!